4 Success Stories Every Tech Student Must Know
Are you a tech student who has contemplated giving up lately? Don't be in a hurry to. While things might seem to be taking a negative turn in the recent past and worsening in the pandemic's welcome, there are many reasons you should hold on than give up.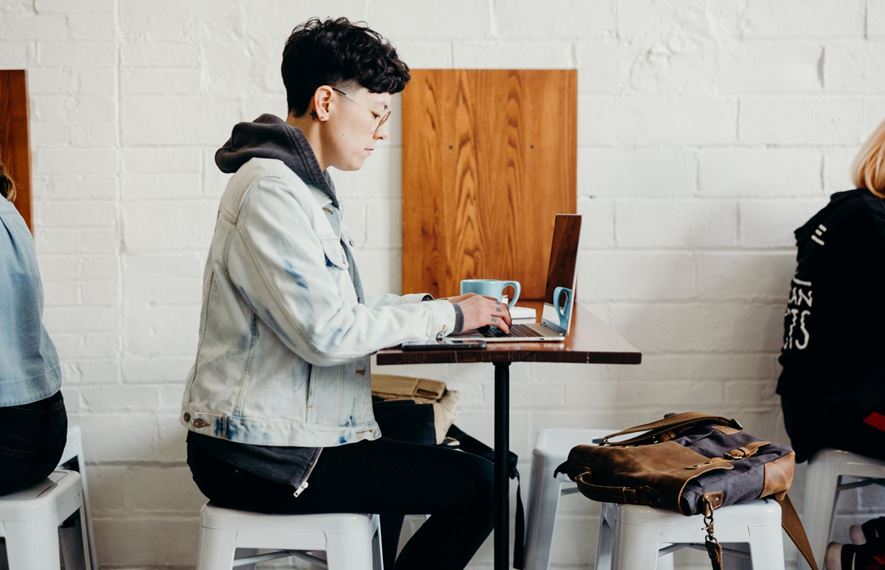 Most successful tech-related startups could not be where they are today if they gave up at the stage you are at now. And that is why, in London, so many startup stories have been recorded over the past years, and more still keep coming.
If you read these success stories, you will certainly be on your way to understanding how to keep your spirit high in the tech world.
The 4 Success Stories Every Tech Student Must Know
Here are some of the top success stories you can learn from as a tech student. And if you are short on free time, outsource some of your assignments to a paper writer.
1. Touch Surgery's Success Story
Touch Surgery hits the headlines today because of its strange idea of innovation, which many think cannot actualize. Despite the backlash and online criticism, they haven't stopped creating an application to engage in surgery in a near-tangible experience that's realistic.
In its initial days, the app has not disappointed its developers as it has shown tremendous progress to date. It has been a reliable app for offering superb surgical services to numerous patients globally.
Dr. Chow, the founder and CEO of Touch Surgery, was moved because almost five billion people globally can't acquire safe surgical services. So when they came up with Touch Surgery, it was their way to introduce technology in solving surgical problems. That way, they could be a part of the journey of building a bridge between the gap of surgical needs and the available solutions.
Lately, the app is also used in numerous surgery training programs in different educational institutions. With the app, you can access a big library of automatic surgical simulations, and you can as well customize your own. It is an inspiration tool for upcoming nurses, doctors, and young IT technicians who want to create such tools that offer solutions in today's world.
2. Blippar's Success Story
How far can a joke take you into developing something serious that you can monetize? When Omar Tayeb and Ambarish Mitra made a joke about the Queen coming out of a 20 euros note, Blippar, an augmented reality, computer vision, and deep learning startup, was born.
This tech startup has gained root since it was launched in 2011. It has produced a series of augmented reality products and is well known for its bravado in trying the latest technologies and uncommon integrations to develop outstanding solutions.
An example of its running applications you will find interesting to use even with little coding knowledge is the AR building platform they developed. Blippar also uses face recognition to build its applications when creating promotional apps like virtual try-ons.
Blippar is today working hard to create an AR-based web browser. This browser will enable you to get the information you need on an item without typing anything on the search string. Instead, you will have to point your camera at the object, and in a few seconds, all the information you need is displayed. Blippar's success story brings to light the ability to turn anything at hand into a successful venture.
3. Starship Technologies' Success Story
Starship Technologies was founded in 2014 to help revolutionize the delivery services by bringing in robotics technology. The difference they were bringing on board was to bring a new smart delivery system that was more cost-effective and faster than the traditional ones.
Apart from consuming low energy, these robots produce little emissions, making them an ideal choice for environmentalists too. The cost you invest in delivering goods using these robots is much more reduced, making the robots a viable option for carrying loads.
Being a young startup in the tech industry, Starship Technologies is still in its seed investment stage, scaling the tech world's heights. It is a true depiction of a small local idea, backed by powerful technology, which only means a true revolution is coming.
4. BenevolentAI Success Story
Also majoring in healthcare, BenevolentAI was created in 2013 by Kenneth Mulvany after he sold a business he had been running in biotech. Kenneth and his team felt that the brain of humans could not comprehend and process all the information exposed to daily. This means there is a misbalance between the quantity of information available and the amount of information the brain can process and release.
Since it was interested in the medical field, BenevolentAI decided to use artificial intelligence in boosting the brain's knowledge-processing abilities. It also focused on developing useful methodologies that help mostly to come up with new drugs.
The products developed by BenevolentAI aim to combine the human brain capacities as well as the capabilities of a computer to build unique solutions and methods. This desire to bring a positive change in the tech world has attracted numerous financial boosts from venture capitalists. Its success story is a line of hope for traditional-based healthcare industries and tech students aiming to make a change with their future inventions.
Conclusion
The idea of settling for a tech-related course was a worthy one to start with. With the world shifting towards technology, it is best to learn from these success stories and follow the inspirations behind their achievements. The tech idea you have and are afraid to follow through is probably what the world awaits to overcome a given sector crisis. Follow it.