15 Amazing New Firefox Extensions 4 For Improved Browsing
There is no doubt that one of the most important feature of Firefox web browser is extensions. Since there beginning they have been an essential component of what made it different. And now, when every main browser has some plugin with it, Firefox's add-on catalog is still better than ever. What makes Firefox's add-on community commendable is its continued dedication to create fresh and amazing things. So we have a list of 15 amazing Firefox extensions you may not have known of before. You can also check the Firefox Plugins To Make Developers Lives Easier.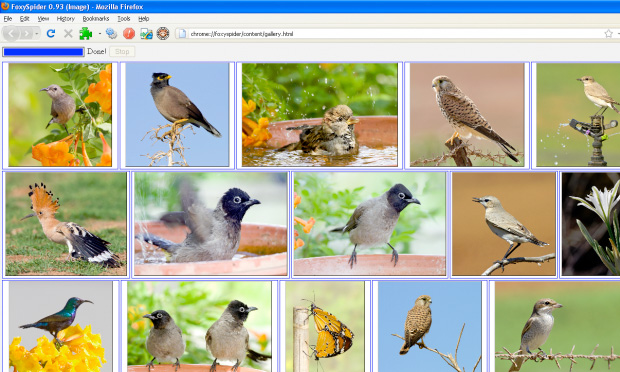 Who doesn't like to have their own personal web crawler? So this is your web crawler. Give it a URL and something to extract and let it do its work. It displays results in a gallery format which makes it perfect for  images, videos, or music.
Spend a lot of time in Firefox? Want an incorporated note-taking system? Then 'QuickFox Notes' will solve all your problems. It is amazingly helpful when you need to take short notes whilst designing a website or doing a research. There are also many other features too.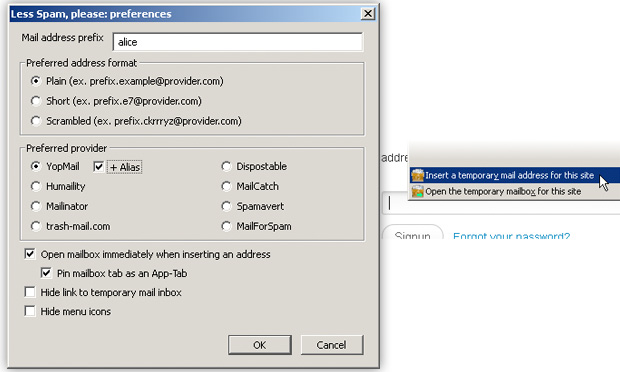 Signing up on website is a part of our daily lives. We 'have' to do it. One thing which is a great problem regarding this is 'spam'. And if you are irritated by or paranoid by spam, then Less Spam, please is for you. It allows you to make a real disposable email address on the go.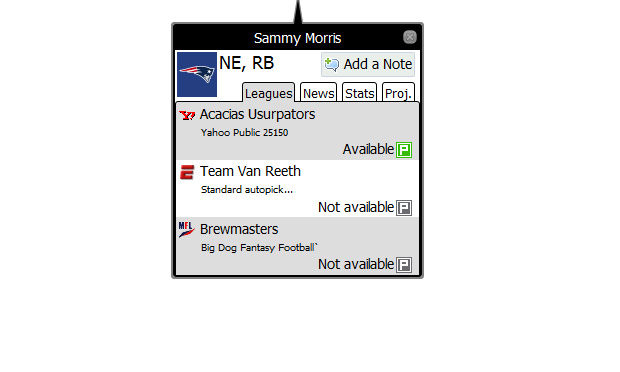 What type of nerd doesn't like fantasy football? So snatching the newest and best players is a full time job. Pickemfirst Fantasy Sports is very helpful regarding this. It gives you the latest news, tips, and alerts for the NFL, MLB, NBA, and NHL.


AwesomeBar HD is still in experimental stage and Mozilla Labs has even given a warning. Is it worth the risk? I would say yes! It is a combinition of an address bar with a search bar and is supported by in depth user studies and research. It is unquestionably worth trying.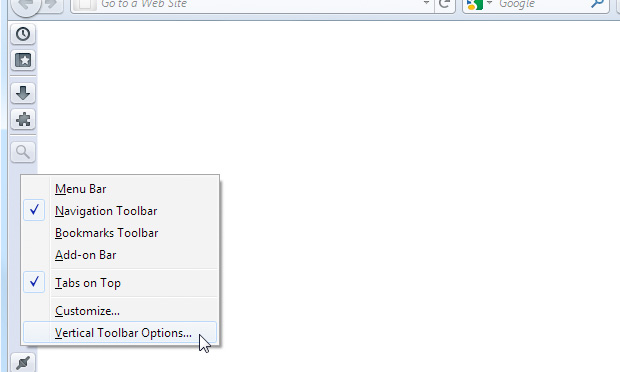 Need a lot of buttons in your UI? Then this Vertical Toolbar allows you to add toolbar icons to Firefox. It is simple and efficient.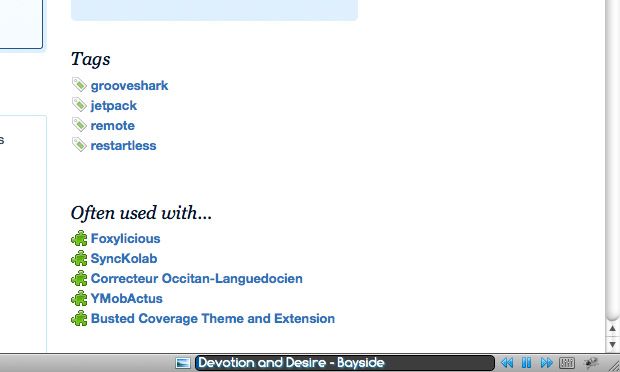 If you listen to Grooveshark very often. Then Grooveshark Remote Control will help you a lot. It shows the presently playing track at the bottom of Firefox window. It also boasts playback controls. And if you are on a Mac, it will be very handy as it features Growl support, which informs about the latest song being played.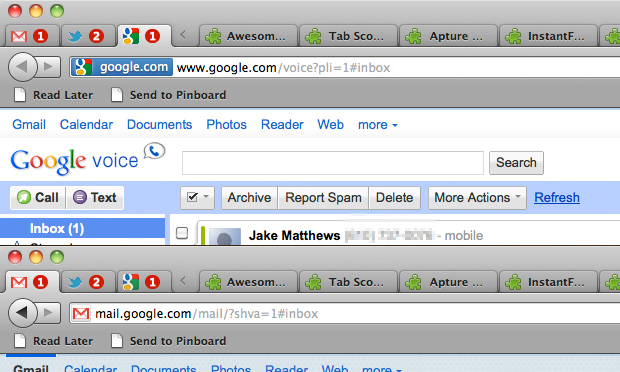 It gets the unread counts from famous websites and adds them to their specific tabs. It will be of great help if you  you use Facebook, Twitter and Gmail etc.


Do not be fooled by the name. No, it doesn't do speech recognition. It completes the thing which you write in the address bar by itself and saves your time. It lets you reach the sites which you often visit much more quicker. Definitely a time saver!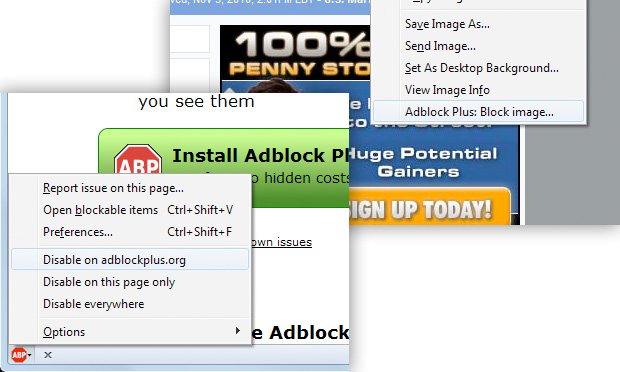 No one like the adds on websites. They simply hinder you from having a good browsing experience. So block those adds with AdBlock Plus. It is one of my favourite and is a must try for everyone. It is also one of the best out there.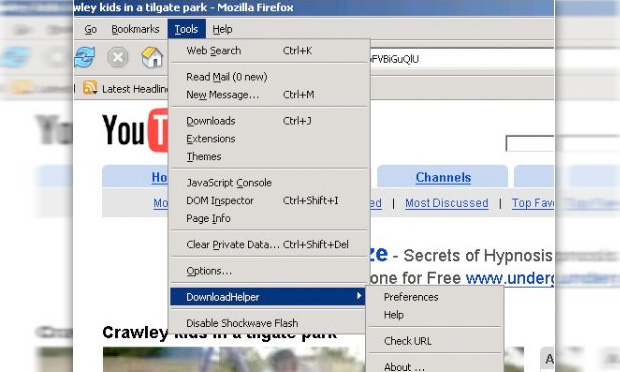 Download a lot of videos from the net? Then Video Download Helper will make this task alot easier. It gets the videos from the big sites. It is quite helpful.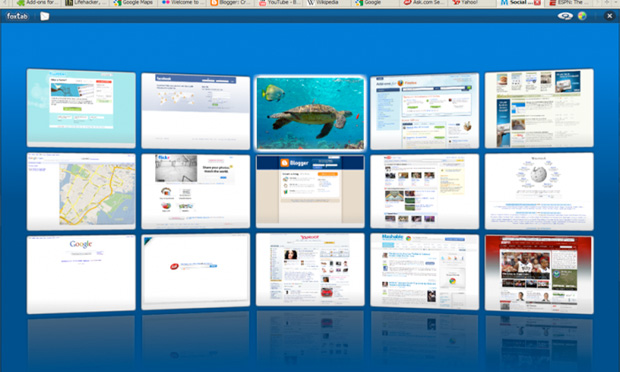 Duplicated the Top Sites feature from Safari, or Speed Dial from Opera. But FoxTab has a 3D panache and if you like whizzbang beauty then your should try it.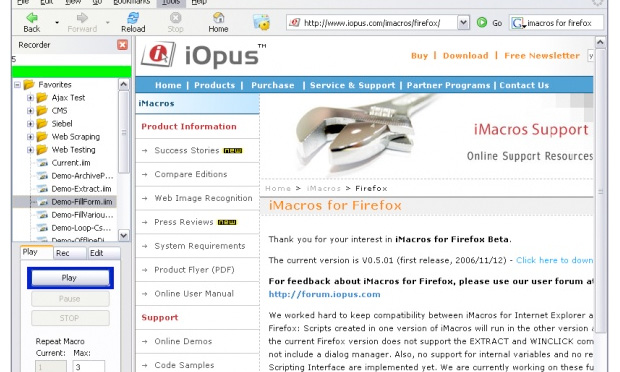 One word. Automation. iMacros converts Firefox into a browser-based automation tool. It is quite a good tool that can come in handy someday.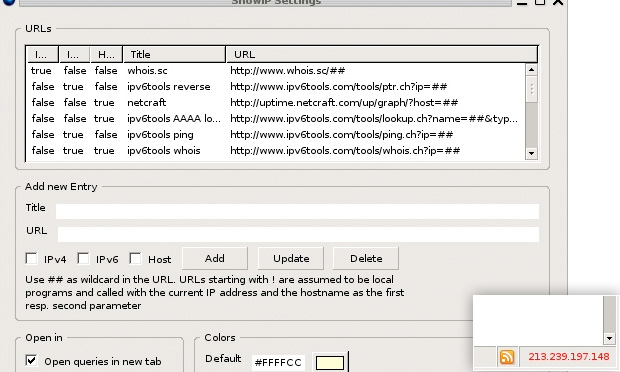 As the name suggests, ShowIP shows you the IP address of the website that you visit. It has some other features too like it gives you more detailed information like whois, netcraft etc.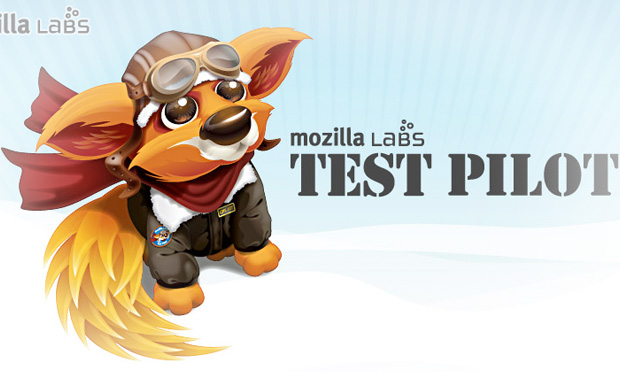 Using Test Pilot you would be able to help Mozilla Labs in their on-going research products. You can take part in making the next version of Firefox. Want to be on the forefront? Then try Test Pilot.
You are welcome to share any more amazing Firefox extensions that you think our readers may like.