The future of social commerce
Free market economists will often purport that the marketplace is simply a place to engage in conversations, and have conversations that sound genuine. This is what social commerce – social media, digital media and user-generated content – facilitates, enhances and accomplishes.
Some observers will present the case that social commerce has been immensely unfulfilled thus far. Experts note that social commerce still needs to mature and be cultivated in order to appear more human. The upcoming future of social commerce represents more of a cultural shift, a change in attitude of companies who portray themselves as individuals and not robots.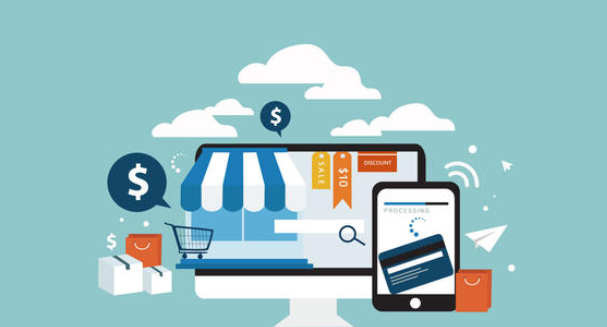 Over the years, social commerce has grown from e-commerce websites and outlets that maintained social media buttons, Twitter reviews and Facebook buying and selling options.
Despite the vast optimism that retailers and marketers have over social commerce, it only accounts for five percent of all online retail. Although it's a small number at first glance, social commerce represents a $15 billion industry, so it's not something to sniff at or ignore.
The results are also staggering. Here are a few statistics from over the past year:
As these figures suggest, the future of shopping will see consumers browse on Facebook, Twitter, Pinterest, Instagram and so on. No longer will friends and family walk the streets of their city window shopping. Instead, they'll be sitting on the sofa with their tablets perusing a social network that is showcasing televisions, clothes, kitchen appliances and other products.
Social networks understand this.
"People don't just go on Facebook and Twitter to connect with other people anymore; they also use it to consume news, develop tastes and even shop," said Nissim Lehyani, CEO and co-founder of Facebook-integrated e-commerce platform Easy Social Shop, in an interview with Business News Daily. "As retailers understand that social media plays an important role in determining what and how consumers will buy, more resources are being devoted to formulating social media marketing strategies to captivate consumers and facilitate product sales."
In early 2014, Twitter introduced a Buy button. Pinterest installed a "Gifts feed" that highlights Product Pins with pricing, availability and buy links. Last year, Facebook launched another test of Buy buttons aimed to increase the importance of retailers' pages. It just doesn't end.
Many will allude to Facebook as being the dominant force in the social commerce arena, which it is without a shadow of a doubt. However, with technological advancements occurring every single day and the ubiquity of social commerce, it's quite likely that you'll see other players in the marketplace take away Facebook's share. Marketers always have their finger on the pulse of any new development or change in trends.
Here's what you will see in social commerce's future over the next little while:
The Internet of Things the Next Big Thing
Is Instagram the World's Most Powerful Selling Tool?
Social Media Marketing is Changing Again
User-Generated Content Remains Supreme
Online & Offline In-Store Integration
The Internet of Things the Next Big Thing
The Internet of Things is transforming social commerce into Social 3.0.
You may have read an article where the author mentioned the Internet of Things (IoT) or you may have heard a colleague reference it in a conversation. Just what is it exactly? It is having everyday objects maintain Internet network connectivity that sends and receives data. This would have amazing potential for marketing, data collection and social commerce, while prove to be a boon for professionals in the area of social media, e-commerce and digital marketing.
Internet-connected products will assist businesses in any facet of industry. Not only will it enhance targeting abilities minimize advertising costs, it will also aid companies in efficiency. Facial recognition, Wi-Fi tags, IR motion and gesture recognition will all be things that will be commonplace at home or in the outside world.
For instance, Cisco recently estimated that approximately 50 billion objects will have an Internet connection by the year 2020. Everything from cameras to vending machines, cars to prescription medications will communicate through an Internet connection.
Businesses are already embracing in-store mobile apps, smart vending machines and "real life" digital advertising on billboards, bus stop posters and so on. Smart everything has already seeped into our everyday vernacular.
All of these smart objects will have a great effect on social media. These connected things will utilize social media and it will also garner a lot of attention and social chatter. This, of course, means public relations firms for businesses will take advantage of it. Yes, privacy is a major concern for consumers, but it will also serve as an enabler of social commerce.
In the end, Internet of Things will improve social content, cut down on repetitive ads and increase the accuracy of deliverability of that same content and ads.
Is Instagram the World's Most Powerful Selling Tool?
Forbes magazine turned heads in 2014 when it called Instagram "the world's most powerful selling tool." Instagram is a very popular image-sharing app, but can it function as a selling tool? The publication made the case by citing its successful sponsored posts, growing brand engagement and soaring awareness of products.
And why can't it act as a social selling tool? Instagram has half-a-billion-users. Its organic reach is soaring, engagement is seven times higher than on Twitter and its parent company, Facebook, and it positioned itself as a mobile-first entity.
Instagram influences immediacy and intimacy of the mobile experience. This, according to experts, persuades you into thinking that this is a lot more authentic and genuine event. At the same time, this is what helps engagement surge on Instagram. How come? User-generated content (see below).
As Instagram incorporates call-to-action (CTA) tools into its business model, the social network has essentially merged its marketing platform into an e-commerce outlet. By doing so, brands can witness tracking engagement and higher conversion rates since consumers don't have to click through so many websites.
Social Media Marketing is Changing Again
Social commerce technologies are constantly being, released or transformed and companies are always looking for the next social commerce big trend. So as you wait for the next lucrative tool, you'll have to rely on social media marketers. What will they do? Well, they're shifting their attention from branding to lead generation.
For the last couple of years, marketing dollars have been allocated to generic social media brand campaigns. In the last year, however, budgets have honed in on targeted online acquisition campaigns (clicks, leads and sales).
Indeed, this is a valuable strategy since nearly half (48 percent) of the United States population goes online multiple times per day on various devices and in an array of locations. These people are identified as "always-on consumers."
A brand that adopts any technology or strategy that follows a consumer's path – from web portal entry to apartment door – will see a boost in their bottom line.
Social commerce tools and platforms are prompting social marketing gurus to take different approaches and to become more creative. Data analysis will be crucial since social commerce coupled with shopping digitalization will establish immense customer data.
Right now, you can take the first step by inserting e-commerce links into any social media post with a featured product image.
User-Generated Content Remains Supreme
User-generated content (UGC), which is content created by friends, family members and celebrities, creates more credibility than branded content. Although this is nothing new since we've always had the word-of mouth/references/recommendations/testimonials approach, user-generated content has just given it a makeover.
EConsultancy is quite eloquent in its description of user-generated content:
"UGC is not a new concept, but it is snowballing to become the most powerful tool digital marketers have at their disposal. UGC is the modern version of talking over the garden fence – nothing brands can create themselves can even compare to the basic human love of gossip, and themselves."
Wouldn't you more be interested in a kitchen appliance if you see one of your Facebook friends post a testimonial claiming how much they adore their new blender? Yes, of course you would. You've known them for years and you trust their judgment.
The three other common types of UGC are:
Advocate Marketing: Consumers are rewarded for sharing a link to a product or service, which is also known as incentive social sharing.
Customer Reviews: Customers compose a review and share those reviews of a product or service. Consumers are more likely to trust the opinions of their friends than some brand looking to make a buck from you.
Social Sharing: It's simple: someone you know likes a product or service and will share it with their connections on social media.
All three of these will become more prevalent as social networking sites implement social commerce tools.
Online & Offline In-Store Integration
If you've been into any store lately then you have likely noticed how retailers are already integrating the online world and the off-line/in-store experience. This is being facilitated by social commerce.
Last year, it was reported that the likes of Lowe's and Victoria's Secret are merging social media into their stores in order to generate excitement for mobile shoppers, which can then give sales a shot in the arm. Victoria's Secret now encourages shoppers to snap a selfie in front of a display to then show it to a sales representative for a free gift. Meanwhile, Lowe's recreated its FIX in Six Vines in store windows
Experts commended the big brands of blurring the lines between advertising, marketing and content with "omnichannel and omnipresence marketing."
"It makes a lot of sense for retailers to give their social media marketing an in-store, real-world angle," said Gary Lee, CEO of InReality, in an interview with Mobile Commerce Daily. "These in-store examples serve to either reinforce online campaigns shoppers may already be familiar with, or draw them into new campaigns in a fun, creative way,"
In the coming years, it's going to be a lot more common for retailers to provide in-store discounts to customers while they're browsing around the store. Moreover, brands could offer customers' recommendations for products that may complement something else they're buying.
Final Thoughts
The way you shop is changing very quickly. The transformations of the way you browse around a home improvement store or the way you buy your lingerie online aren't taking place at a snail's pace, but rather at a cheetah's speed.
It's estimated that social commerce is expected to grow 25 percent year-over-year, and this statistic is suggesting retailers immediately insert social selling tools into their arsenal. At the same time, however, consumers may not utilize buy buttons just because they are there at our disposal.
Brands need to incentivize shopping social. A reason must be given to customers to buy social. Without it, consumers will simply look at the buy buttons and move on to whatever else they're doing.