MoboMarket V3.0 has been released on its 2-year anniversary
Android app store alternate MoboMarket is celebrating its second year anniversary. Currently, the free app downloading platform reaches over 100 million users around the world who enjoy the versatility of unlimited, secure downloading that doesn't require an e-mail based log in such as is required by the Google Play Store.
MoboMarket uses an elaborate geo-location system that users utilize to find nearby free and interesting apps. With the celebration of their second anniversary, MoboMarket also unveiled a significantly updated new version of their user-favorite app downloading alternative. MoboMarket 3.0 includes geo-location, a completely new and user-friendly interface, and a brand new user-based recommendation system.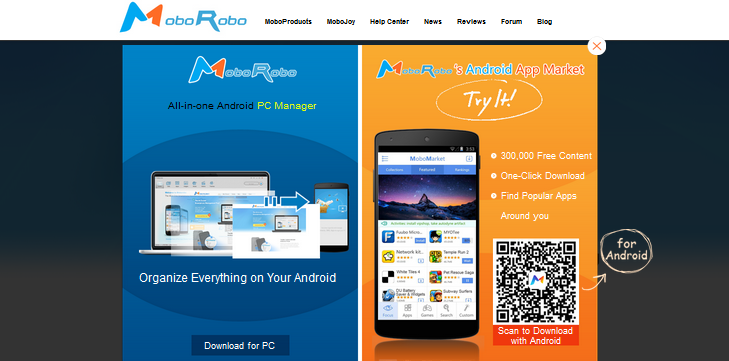 Strong track record
MoboMarket is used around the world in North America, South East Asia, the Middle East, and North Africa. With a whopping 5 million daily active users, MoboMarket provides a safe, secure platform for fresh, free apps that keeps users coming back. MoboMarket also invites publishers to place their apps on the robust platform. With a demonstrated market already in place, MoboMarket connects professionals with a flexible opportunity to promote their app. MoboMarket's track record ensures that apps acquire the highest-quality users and maximize revenue potential.
Best alternative to Google Play for users and developers
The developers of MoboMarket found loopholes in the Google Play Store two years ago. Now, the platform is one of the leading alternatives to the Google Play Store. It offers a highly intelligent interface and system, premium yet free apps, and commitment from a team of expert developers.
Upon their second anniversary, MoboMarket looks forward to the future that the platform brings for app users and publishers. To download MoboMarket, users can simply visit www.moborobo.com and download the MoboMarket 3.0 APK file.
About MoboMarket
Developed by Moborobo.com, MoboMarket is a free, third party Android app store. Users can seamlessly download their desired apps without logging in. Over 100 million users around the world currently utilize MoboMarket's platform of apps and useful tools.