10 Best Mobile Browser Framework For Developers
With the launch of Apple's iPhone, the whole mobile industry has been revolutionized. Mobile development has enhanced a lot and is growing day by day. Mobile browsers are very rich and boast support for HTML5, CSS3 even with CSS animation. The mobile industry got even better when Google launched Android. So we can call the current times the mobile platform era with mobile development being on the rise.
The mobile industry boasts various frameworks that allow creating a mobile web app easily and quickly. The frameworks help you get things done with ease, without fretting over the repetitive and stressful process which is simple the enemy of your creativity. They allow you saving your precious time and spending it on being creative rather than doing boring coding stuff. They help you enhance your productivity and work more efficiently.
Every platform offers various different features and has its pros and cons; and depending upon what you are looking for you should pick the ones that suit your needs the best. So today we have for you a list of 10 Awesome Mobile Browser Framework For Developers. So check them out and pick the ones you like the best.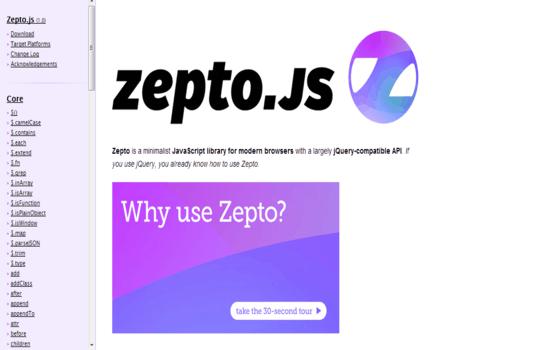 This one is an open-source, handy and minimalistic JS library for modern browsers which boasts a mostly jQuery-compatible API. It is very easy to use and if you use jQuery, then you can easily use Zepto. This library downloads and executes quickly, and offers a familiar and versatile API. It is released under the developer and business-friendly MIT license.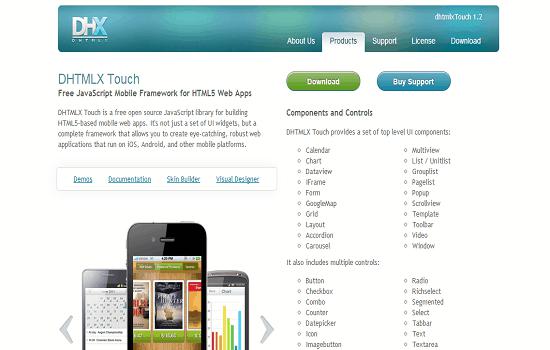 DHTMLX Touch is a free JavaScript Mobile Framework for HTML5 web apps. It is open-source and allows creating HTML5-based attractive, beautiful and interesting mobile web apps that are compatible with iOS, Android, and other mobile platforms.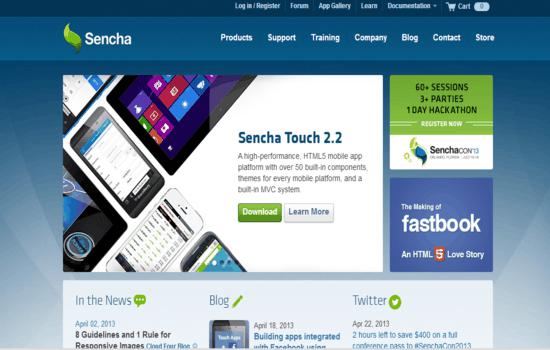 Sencha Touch 2.2 is a really cool HTML5 mobile app platform that is very efficient and high-performance. It comes with more than 50 inbuilt components, themes etc for every mobile platform and an inbuilt MVC system.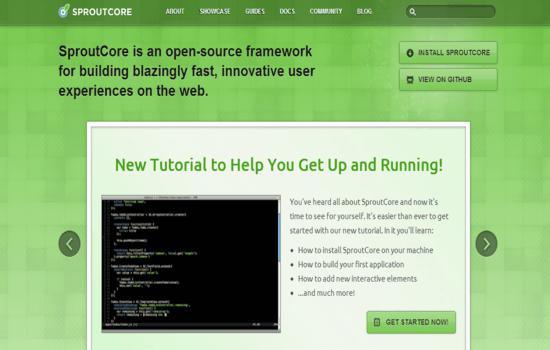 This one is a really cool and handy HTML5 app framework that allows creating awesome and robust apps for modern web browsers. Its apps are rich JS programs.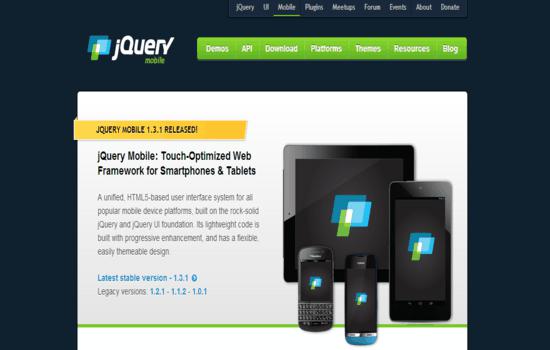 jQuery Mobile is a touch-optimized web framework for smartphones and tablets. It is a flexible, easy to use and efficient HTML5-based UI system for all popular mobile platforms established on jQuery UI. The apps are compatible with all popular smartphone, tablet, and desktop platforms.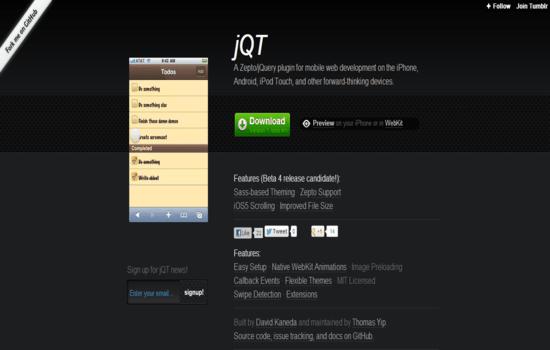 jQT is a really cool and efficient Zepto/jQuery plugin for mobile web development on the iPhone, Android, iPod Touch, and other modern devices. It offers many features like Sass-based theming, Zepto support, iOS5 scrolling and improved file size etc.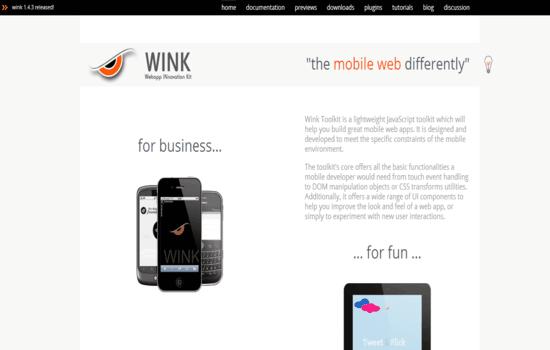 Wink stands for "Webapp Innovation Kit". It is an open Source mobile JavaScript framework for creating mobile web apps on devices like iPhone, iPad or Android and Blackberry. It is established on HTML, CSS, and JavaScript.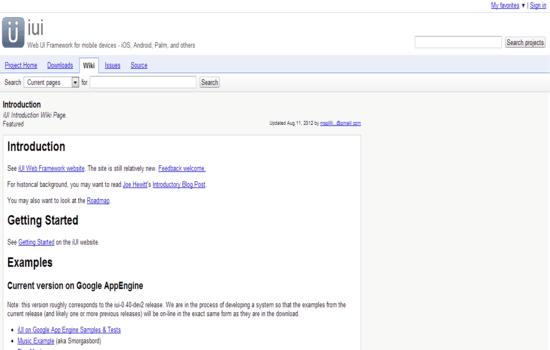 iui is a nice web UI framework for mobile devices such as iOS, Android, Palm, Rim OS6, MeeGo, Bada, WebOS and many more. The best thing about it is that it allows creating mobile websites and webapps with having any HTML5, JavaScript and CSS3 skills!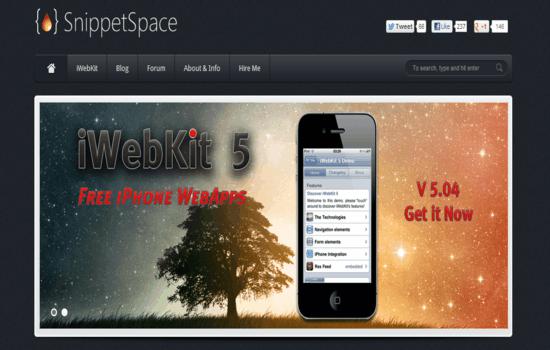 This one is a popular iPod and iPhone site and WebApp creator that offers extremely lightweight and optimized tools that allows building your own mobile and desktop websites easily and quickly.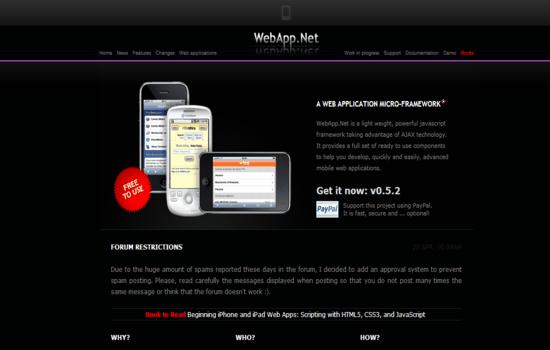 This one is a small, lightweight yet very efficient  JS framework based on the AJAX technology. It offers many ready to use components that allow developing advanced mobile web apps with ease.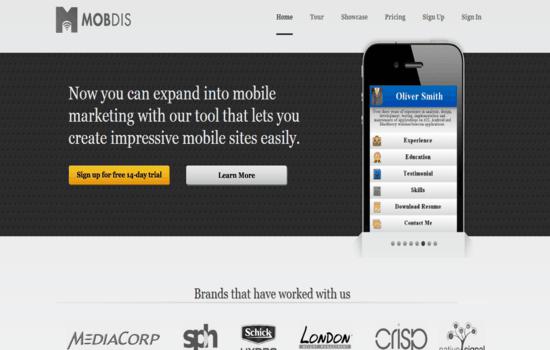 MOBDIS allows creating beautiful and eye-catching mobile sites with ease and in no time without the need for knowing any coding. You can add many amazing features with just a few clicks and adjustments of settings and then go live by choosing any of the options that suit you the best!