Boosting Your Business's Online Presence: 4 Steps to Follow
Being successful in the 21st-century business world requires having an active, engaged online presence. As the digital landscape continues to expand, your customers' expectations also grow. They want to see your business engaged on social media, with a website and blog easily accessible, and a well-maintained online store full of products they can purchase quickly and securely. Having a powerful online presence can have a lasting impact on your brand recognition and overall success. But how do you start? Here are four steps you can take to boost your business's online presence.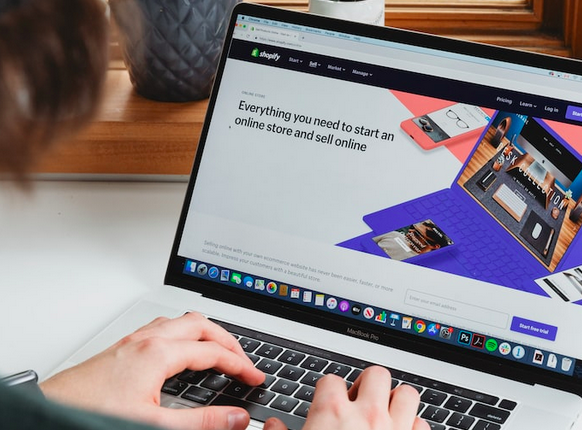 Creating a Website
Assuming you don't already have a website for your business, your first step is to create one. This can seem like a daunting task, but with a little time and effort, it's definitely doable. Here are a few tips to get you started:
Choose a domain name. This is the URL people will use to access your site (e.g., www.example.com). Try to keep it short and memorable, and make sure it's relevant to your business.
Find a web hosting provider. This is the company that will host your website on their servers and makes it available to the world wide web. There are many providers out there, so do some research to find one that's right for you in terms of price, features, and customer support.
Use WordPress or another content management system (CMS). These platforms make it easy to create and manage your website without needing any coding knowledge. Just choose a theme or template, add your content, and you're good to go!
Promote your website. Once you've got everything set up, make sure people know about it! Add your URL to your email signature, social media profiles, and printed marketing materials (e.g., business cards). You can also submit it to online directories and search engines (more on that later).
Pay-Per-Click Advertising
If you're looking to boost your business's online presence, one of the most effective ways to do so is through pay-per-click (PPC) advertising. PPC is a form of online advertising in which businesses can bid on keywords and phrases that are relevant to their products or services in order to display ads on search engine results pages (SERPs). When someone searches for a keyword or phrase that your business has bid on, your ad has the chance to appear at the top of the SERP, increasing the visibility of your brand and driving traffic to your website.
Not only is PPC an effective way to increase your brand's visibility online, but it's also relatively affordable. You only have to pay when someone clicks on your ad, making it a cost-effective way to reach potential customers. And because you can target specific keywords and demographics, you can make sure that your PPC ads are reaching the people who are most likely to be interested in what you have to offer.
If you're looking to boost your business's online presence, pay-per-click advertising is an effective strategy to consider. By bidding on relevant keywords and phrases, you can increase your brand's visibility on SERPs and drive traffic to your website. You can hire a PPC marketer to help you out with this. Plus, PPC is relatively affordable and allows you to target specific demographics, making it an ideal way to reach potential customers who are most likely to be interested in what you have.
Creating Social Media Accounts
There are dozens of social media platforms out there, but not all of them will be a good fit for your business. To narrow things down, consider which platforms your target audience is using most frequently. Then, create accounts on those platforms and start sharing content that is relevant to your audience. Keep in mind that different platforms have different content policies, so make sure that you're familiar with those before you post anything.
SEO and SEM Strategies
SEO and SEM are two digital marketing strategies that can be used to improve your business's online presence. SEO is all about optimizing your website for search engines so that your site appears higher in search engine results pages (SERPs). SEM, on the other hand, refers to paid advertising and can be used to quickly increase visibility for your site.
1. Use keyword-rich titles and descriptions.
Make sure that your website's titles and descriptions include relevant keywords for your business. This will help search engines index your site more effectively, and help potential customers find you more easily.
2. Use social media to promote your content.
Social media is a great way to share your content with a wider audience. Make sure to post links to your latest blog posts or articles on social media sites like Twitter and Facebook. This will help drive traffic back to your site.
3. Advertise online.
Paid advertising can be an effective way to get more eyes on your website quickly. Invest in some targeted online ads, and make sure to track their performance so you can see how well they're working.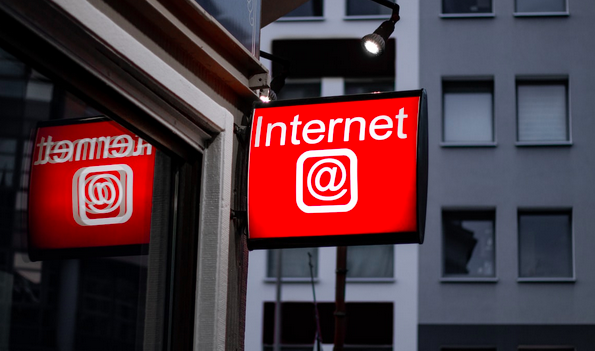 Boosting your business's online presence is a key part of any successful marketing strategy. By following the four steps outlined in this article, you can start to make progress toward building an effective digital identity and reaching new customers. Don't forget that there are plenty of tools available to help you with each step, so use them wisely and keep track of your progress over time to ensure that your efforts pay off!