25 Fresh Web Design Resources Tools
Web designers and developers alike can benefit from fresh and useful web tools that will make their lives a lot easier, especially for those who want to enhance their HTML5 skills. Web designing is an important component of any business or service as it can boost up product sales. With so many ready-made tools and software available today, everyone can do it now if they do not have the money to pay for professional services. With the range of high quality website designing tools and downloads, it is now easier to come up with a high professional and an appealing website without the influence of the pro.
With so many tools being released in vast numbers each day, you might find it hard to select the right tool for the right task. Listed below are the best fresh web design resources tools to make the process of web designing more convenient.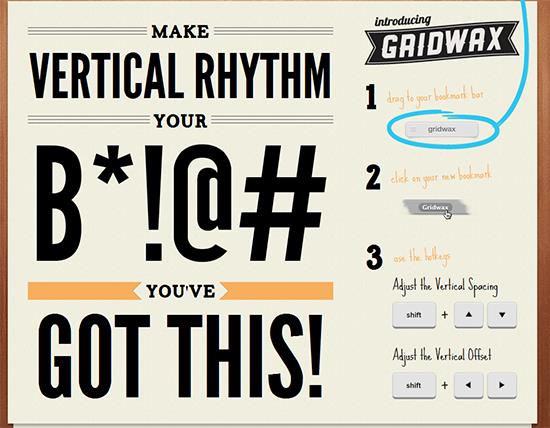 This is a web design tool that you can easily use to adjust the vertical rhythm of your site or the spacing and arrangement between words as user reads down the page. Gridwax is a bookmarklet that once secured on the bookmark bar, can be easily utilized to drop the overlay of your site and adjust it to match your baseline with the use of the hotkeys, shift, and arrow keys.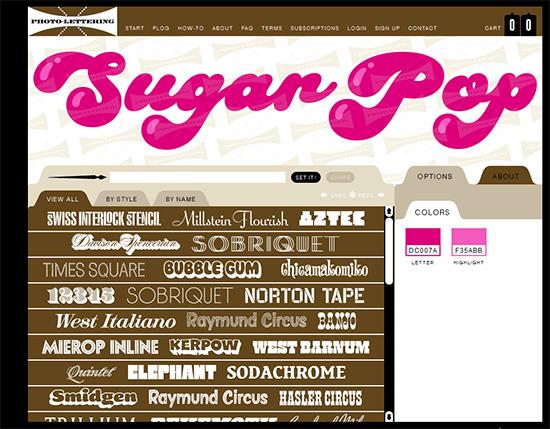 A web design tool that allows you to create, share and edit photos from your camera roll with the use of a collection of fonts from House Industries, Aztek, Kerpow, Elephant, etc. A free iOS app, it even allows you to do a lot of stuff such as scaling, rotating and cropping your images with finger gestures; select from a number of fonts, and share or save them directly from the app.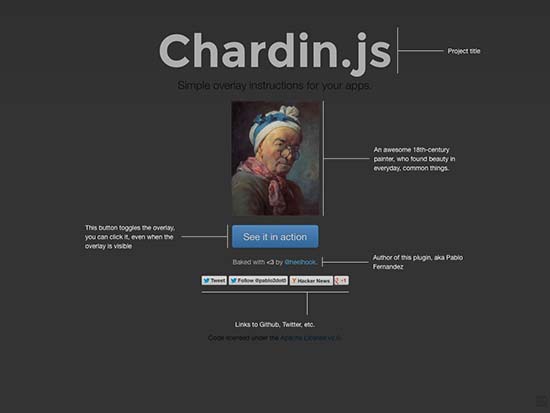 Based on the new Gmail composer tour, Chardin.js works by dimming the background to show only the desired elements. It also adds small text-based instructions next to them, which can be used as guided step wizard for web-based presentations, online tutorials, etc.

This is a good web design tool for those who want to learn more about the CSS fundamentals that are used for a website's layout. Besides the CSS framework, you can also get nuggets of information about the block model, sizing and positioning, media queries, flexbox and column, and so much more.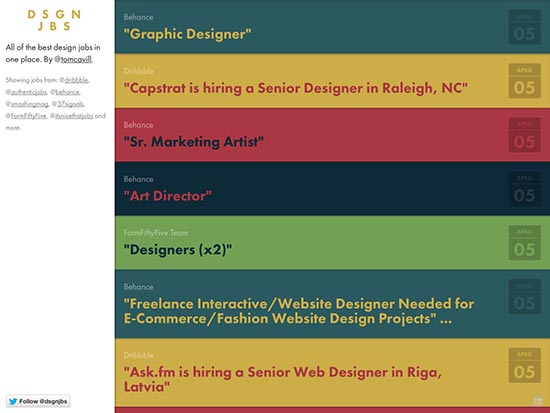 If you are looking for the best design for your website, you will have them all here in one place. Your choices will range from those provided by Behance, Dribbble, Authentic Jobs, It's Nice That Jobs, ZURBjobs, among others.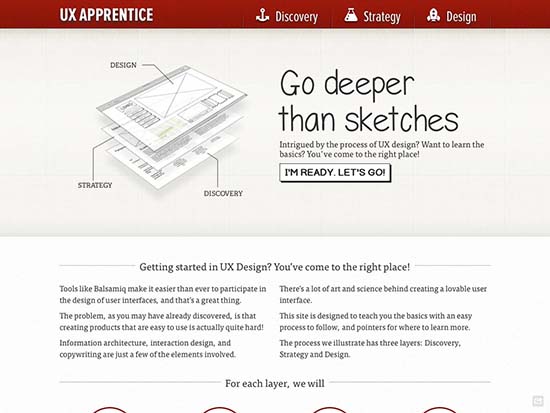 If you are new to UI design or are looking for ways to improve it, UX Apprentice is the best web design tool to use. It includes topics such as the discovery process, mockups and prototypes, strategies, and even comes with real life examples, so you will know how to apply each.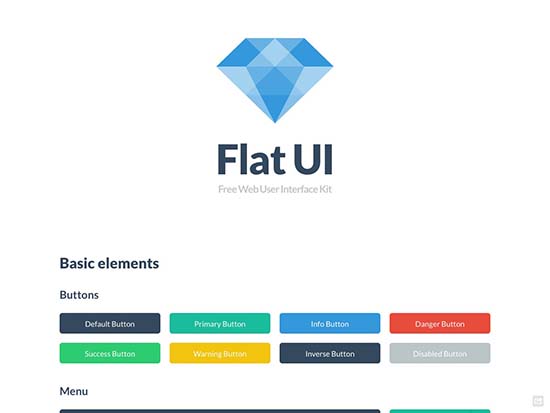 If you like Bootstrap, the open-source user interface framework that Twitter use, then you would surely like this free web user interface kit that is based on it. For a sleek, smooth, drop shadow free web apps, Flat UI offers a set of web templates in a very modern style with fresh color palette, 2D aesthetic, and Sans-Serif font for that classic and fun look.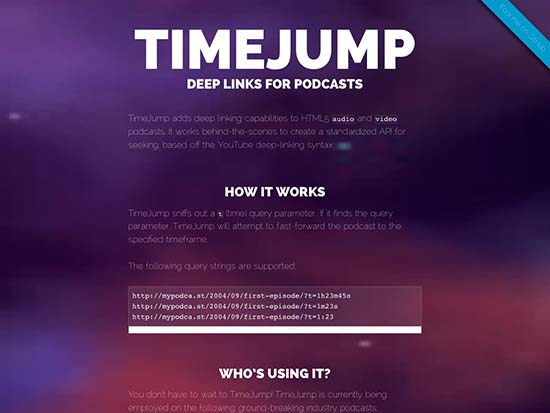 If you want a tool that will add deep linking capabilities for your audio and video podcasts, TimeJump can do a lot more as it works discreetly behind-the-scenes as it adds standardized API to your pages. It can also detect the time parameter for your URL, so you can fast forward the podcast to your specified time frame.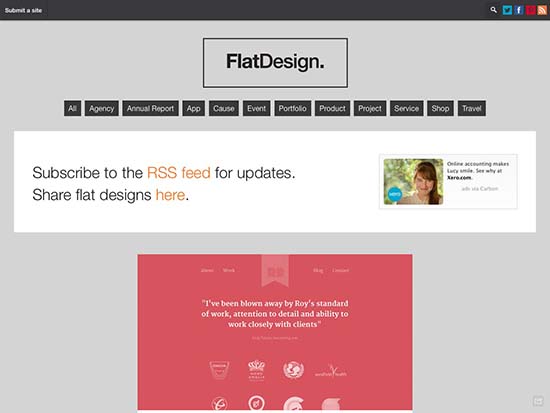 For those who want a minimalistic design approach that emphasizes usability, FlatDesign is a good UI tool to use. Besides providing two-dimensional flat illustrations, it also offers clean, crisp edges, open space, and bright colors for your apps, event sites, etc.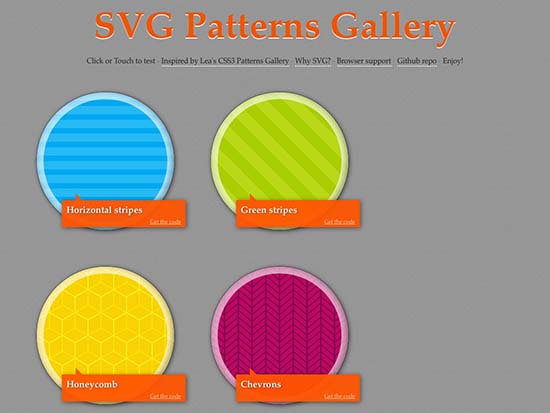 For your background, SVG Patterns Gallery offers some cool backgrounds that may be smaller than bitmap images, but will remain sharp on high DPI screens. These patterns are also great to use because they work on IE 9 unlike gradients and are vector, meaning they stay crisp at any screen resolution.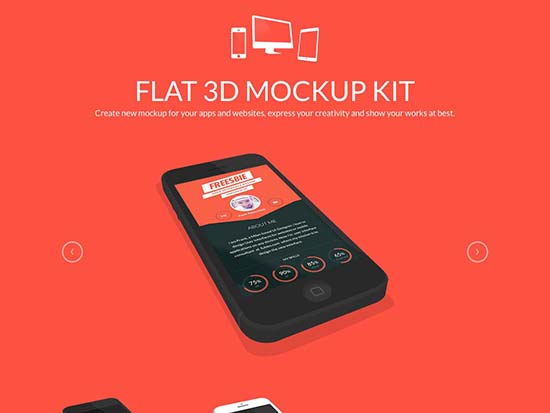 If you want to express your creativity for your apps or websites, you can now do so with this free and paid mockup kit, depending on what you need. The mockup kit comes with 19 PSD layered and 32 PNG transparent files with changeable colors and editable layers.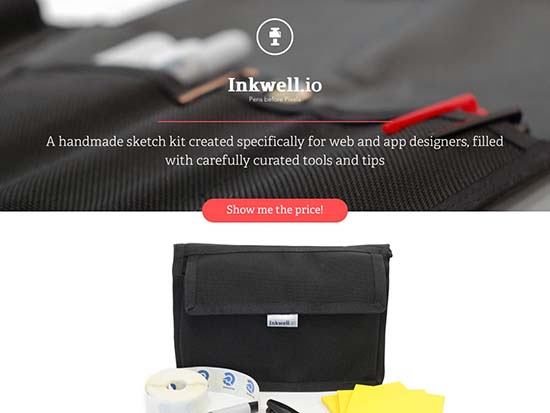 A web design tool that allows app and web designers to iterate and share ideas easily in physical form, Inkwell.io has all the tools you need for your very own handmade sketch kit. Known for digital wireframing and creating mockups, you can also take advantage of the free UX sketching webinar that they are offering.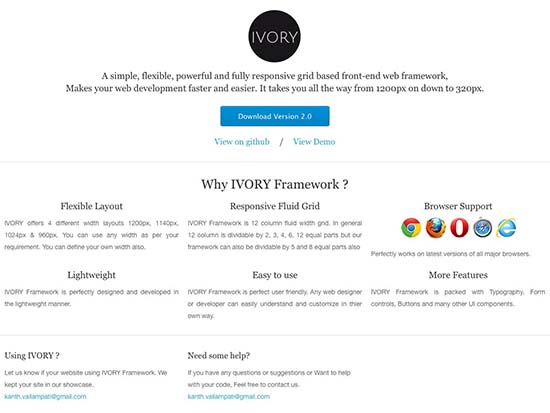 Simple and flexible, the Ivory framework is a perfect alternative for those who are looking for other options besides Foundation and Bootstrap. It also comes with a number of buttons, forms, paginations, tooltips, toggle-switches, tabs, accordion, and more.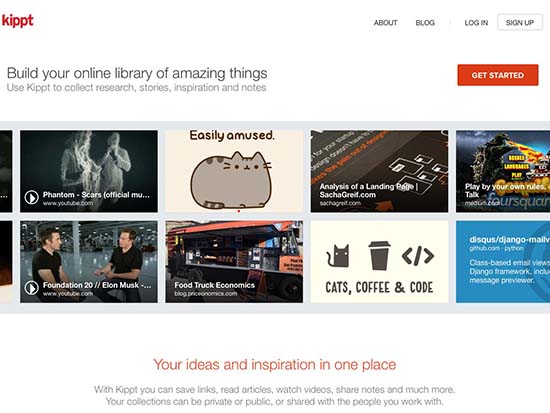 You can now build your online library with amazing things by collecting research stories, notes and inspiration with the help of Kippt. This is a web app that makes it easier for you to search, organize and save information, including RSS feeds, which you have sourced across the internet.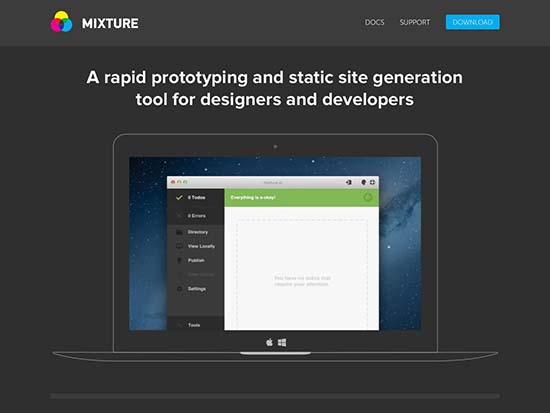 A good web builder tool, Mixture allows you to work with the editor of your choice as you select from the boilerplate with minimal fuss or you can create your own. It features simple but powerful tinplating, automatic support for preprocessing, models and data, etc.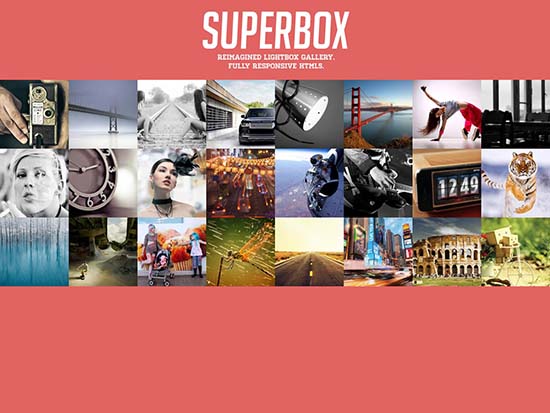 A new jQuery plugin, SuperBox works wonders with its static image gallery. With the use of HTML5 data attributes, jQuery and responsive layout, it takes the whole 'image' and 'lightbox' into new dimensions by reducing their Java script and image level dependence.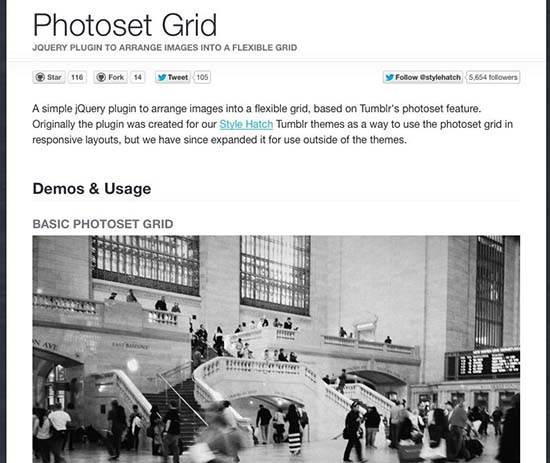 Based on Tumblr's photoset feature, Photoset Grid is a simple jQuery plugin that allows users to arrange images into a flexible grid. Some of its useful features are those that allow you to change the width, layout, and gutter; the highres Links, lowres Width, rel, onInit, and onComplete options.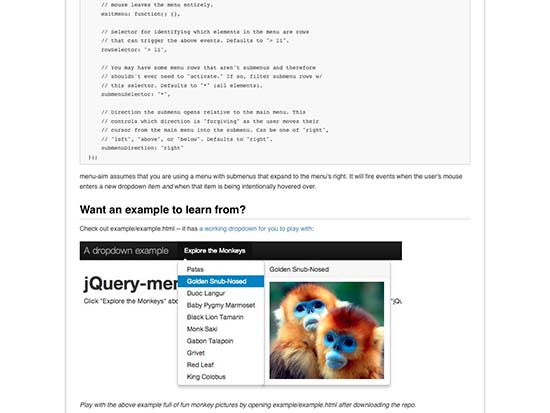 An Amazon-like drop down menu plugin, it can differentiate between users who are just trying to hover over a drop down item against those who are trying to navigate into its submenu's content. Instead of the usual timeouts and delays, the plugin works by detecting the direction of the user's mouse.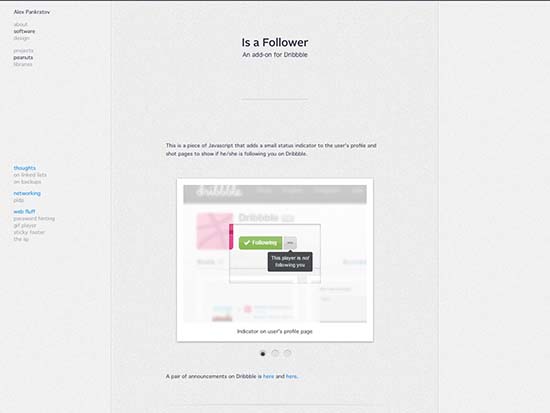 If you want to know if a user is following you on Dribbble, this Javascript will just add a small status indicator on their profile. Available as a bookmarklet, a Greasemonkey script and as an extension for Google Chrome; it is so easy to use since you can just drag the link to your bookmark bar.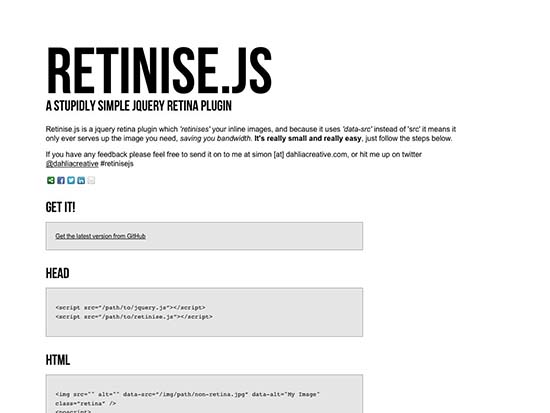 This new jQuery plugin 'retinises' inline images by loading only the required image accordingly in around 25 lines of code. This is really lightweight and easy to implement and is perfect for developers who are looking for ways to serve retina images to their users minus the complex process and the wasting of bandwidth as the images are loaded.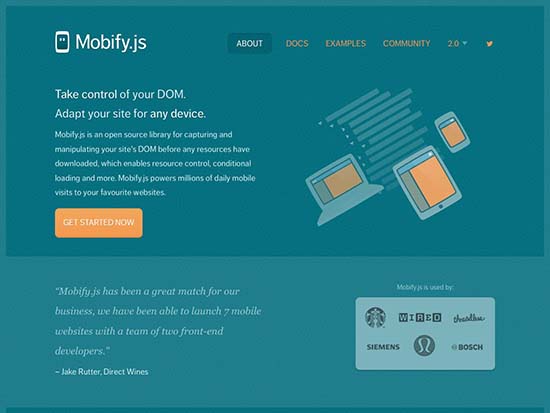 An open source client-side web framework, Mobify.js can be used to adapt and remix any website to support any device. This is a great match for your business as it allows you to take control of the DOM to Move elements around, make changes and add content to your mobile site, and replace heavy images and scripts with low-bandwidth optimized versions.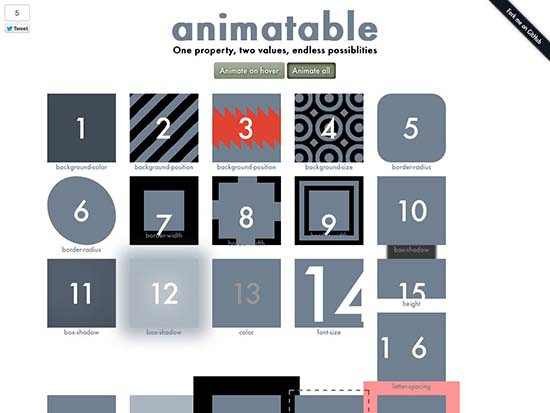 An easy to use, browser-based application, you can use Animatable to create HTML5 and CSS3 animations and advertising for your WebOS, iOS, QNX, Blackberry or Android devices. It provides a gallery of basic transitions within only one property to show how the different animatable properties look like when they transition and to see which properties can be animated.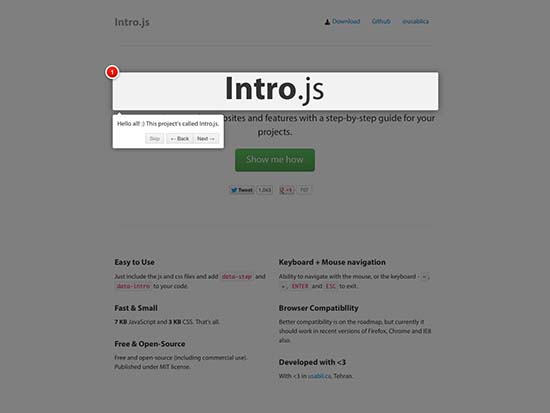 If you want a better way for new feature introduction for your website with step-by-step users guide, Intro.js can provide a framework for that. To add a short info-tour for your site, all you need to get started is to embed the Javascript and the accompanying stylesheet to your project, or make it more elaborate by tweaking the CSS.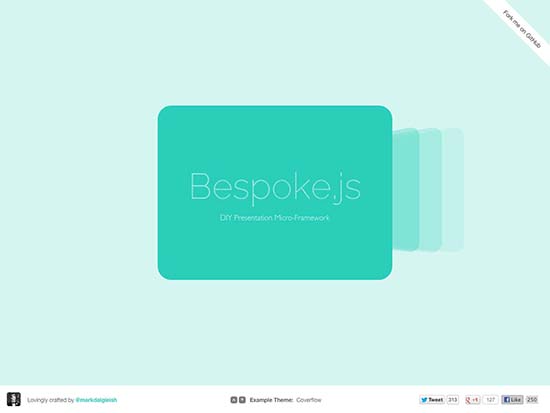 This is the perfect web design tool that would add classes to your slides using the keyboard and touch events as you provide the CSS transitions. It offers the perfect platform so you can have the freedom to create your own web design using its robust plugin system while new functionality can also be added to it easily.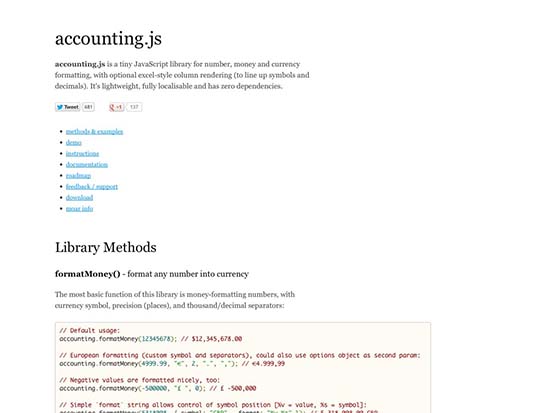 This is a Javascript formatting library for number and money with optional Excel-style column rendering to line up decimals and symbols. Though the most basic function of this library is to format any number of currencies, it can also be used to format a number with custom precision and localization for a lightweight, zero-dependency and fully localizable accounting.