9 Best Free Online Word Cloud Generators
Word clouds are widely used nowadays and you see them all around the web. These are widely used in web designs, printed material and as background images. You can find read-made word clouds on the web, but they are usually not exactly according to your requirement – this is where word cloud generator comes to help. A plethora of these is present out there but finding the good ones for free is not an easy task. Thus today we share a collection of 9  Free Online Word Cloud Generators. Check them out and pick the ones you like the best.
This tool all you have to do is to simply paste the text into the box and press the arrow button, and voila! word cloud would be generated. Then you can customize the word cloud according to your taste from the edit button. Then save it or print it and use it!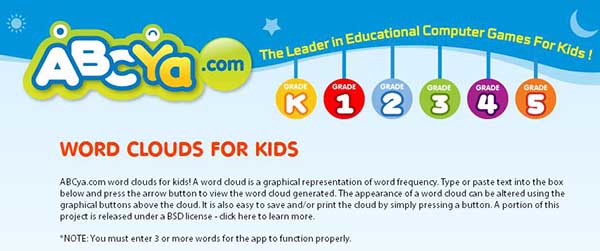 This is yet another tool that allows generating word cloud and then saving them and sharing them with your friends.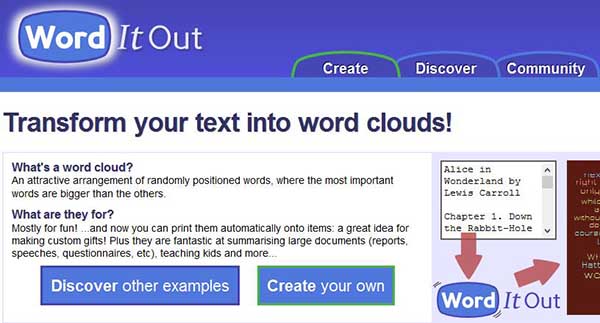 This tool uses the frequency of words as the weight, thus more a word appears more prominent it is. It is a highly sophisticated tool that is quite smart and extracts phrases and words quite nicely as compared to some other tools of its type.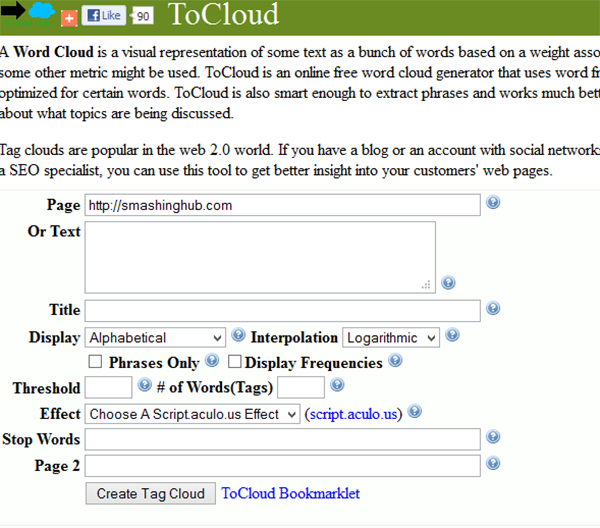 This one creates word clouds using the text you provide. The words used more frequently in the text get greater prominence. The cloud can be customized with various fonts, layouts, and colors etc. You can use the word cloud created however you like.

It allows creating tag clouds in html and flash online in just a few clicks, and then you can download them.

ImageChef allows generating a different styled and shaped word cloud. You can even send your creations as a postcard to your loved ones.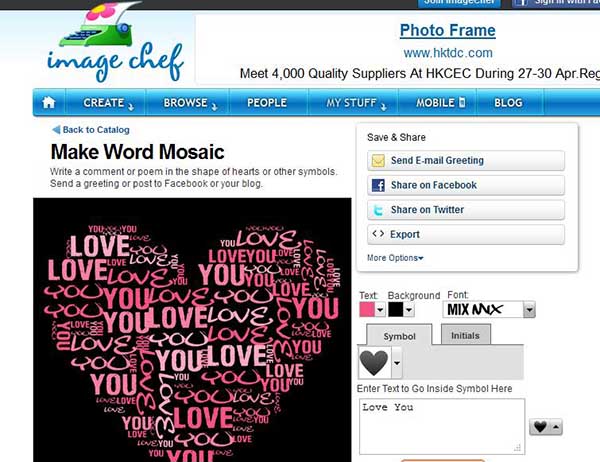 This cool too allows turning around words like popular quotes, speeches, news, slogans, even letters etc into a beautiful word cloud. It highlights words according to their frequency of occurrence.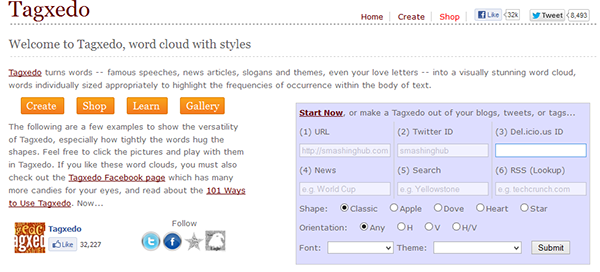 This tool is especially useful for making easy to read/comprehend word clouds in which words are not jumbled up but are in a good readable format. The word clouds created can be used for various purposes.