15 Useful iPhone and iPad Apps for Freelancer
Although designing is a tough job on the whole, but it can be a huge passion for some, and also a good source of income. Thus many people who are good at designing and are passionate about it become freelance designers in order to keep their passion alive and also make some extra bucks through it. Designing is quite time consuming, difficult and stressful, thus designers are always anxiously to get all the help they can from any source.
Various good apps for iDevices such as iPhone and iPad are available out there which can help freelance designers do their work easy, quickly and more efficiently increasing their productivity. These provide the designers an easy way of executing their tasks and thus improving their work to a great extent. They also ameliorate the project and give you satisfactory result.
We are going to share a collection of 15 free iPhone and iPad Apps for Freelancer Designers which will allow them to do their work with ease and enhance their productivity. Apps for various different purposes related to designing have been enlisted here. We hope that freelancers would find these apps quite useful. So check them out and pick the ones you like the best.
Price: Free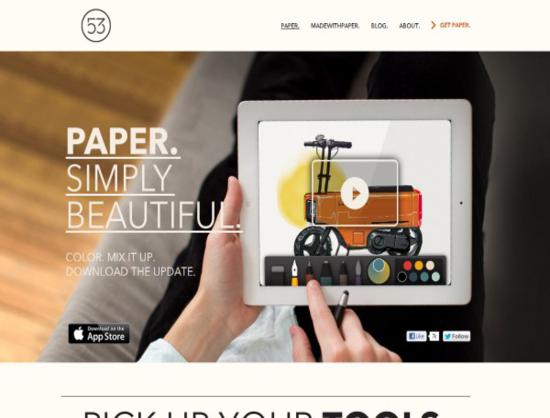 This amazing drawing app provides you a virtual paper on which you can draw, sketch, outline, color, write or just doodle or scribble whatever you want. All its basic features/tools are free, but you can buy additional tools from inside the app if you want.
Price: Free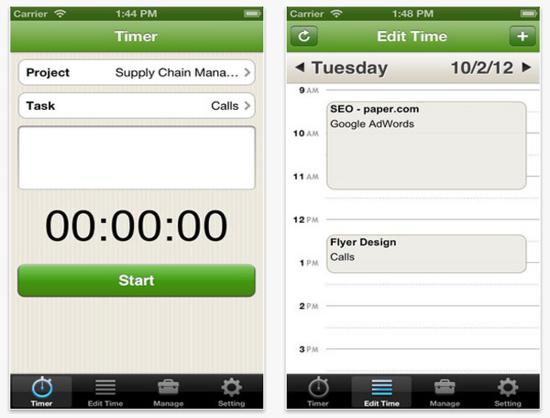 This handy app allows you to keep track of your time from your iPhone or iPad.
Price: Free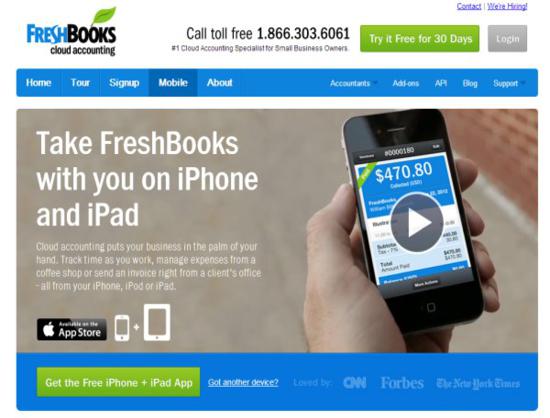 Do you use FreshBooks for keeping tabs on your invoicing and accounting? If yes, then you would be happy to know that they have iPhone and iPad apps you can take advantage of on the go. This app allows tracking your time, managing expenses and creating invoice etc
Price: $9.99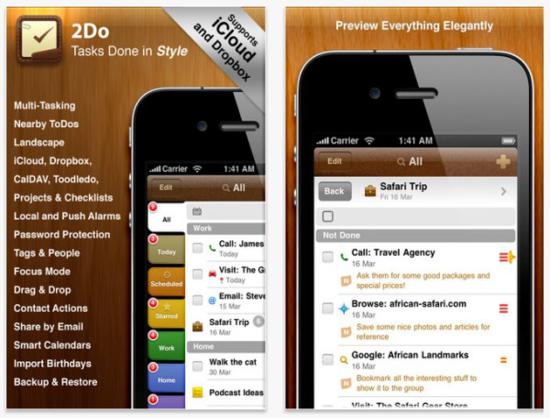 As the name suggests, this one is a to-do list app that offers to-do lists, calendars and project management etc at your finger tips. It is quite user-friendly and has support for iCloud and Dropbox.
Price: $24.99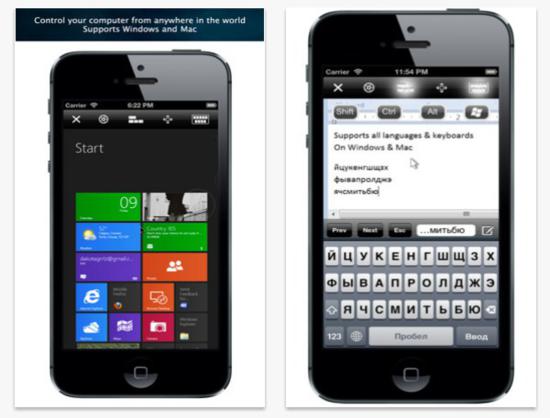 Want to access your computer remotely? If yes, then you should definitely give this app a try! It boasts support for both Windows and Mac PCs.
Price: $3.99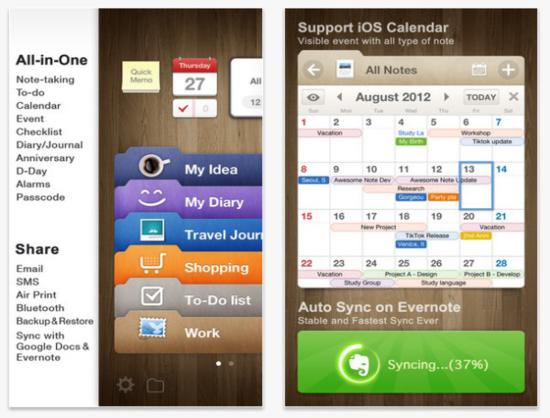 This awesome note taking app helps you ameliorate your productivity as it allows taking notes, tracking to-do lists, and managing your calendar and events etc. It can also be synced with Google Docs and Evernote.
Price: $9.99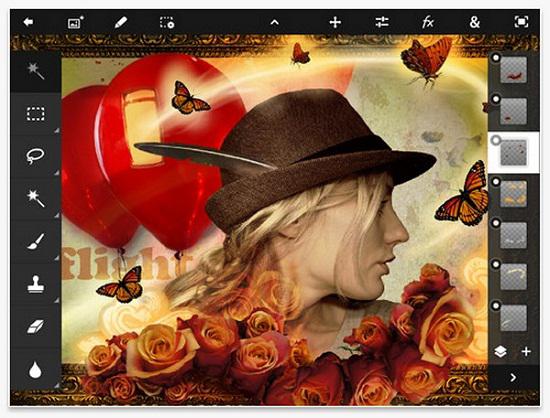 Adobe Photoshop Touch is an app for iPad that allows using many major Photoshop features on your iPad easily! It can prove to be really helpful for designers.
Price: $8.99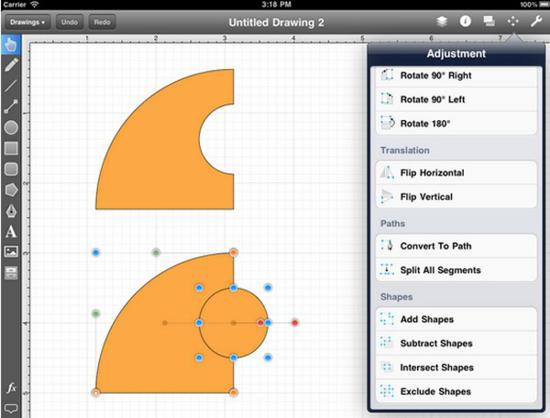 This one is a really cool vector drawing app that allows you to create flow charts, graphs, diagrams, illustrations and logos etc.
Price: $4.99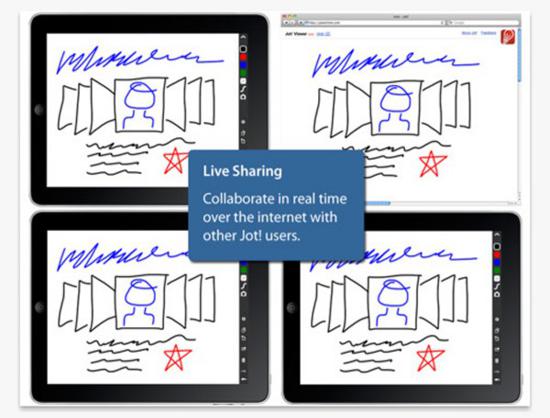 This virtual whiteboard allows sketching your ideas out and then sharing them with your clients or team in real time.
Price: Free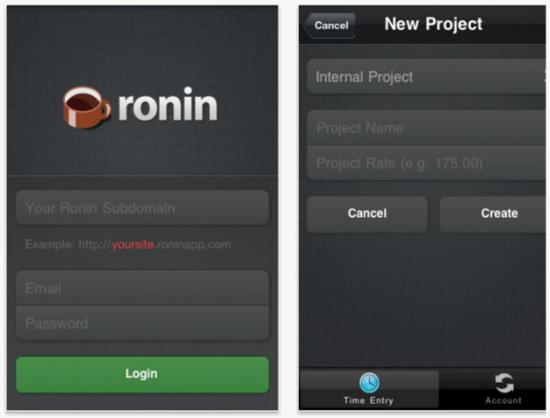 This one is an invoicing app that is quite popular and widely used. Its users love it due to the fact that it is quite easy to use and helps you keep tabs on all the invoicing details.
Price: $4.99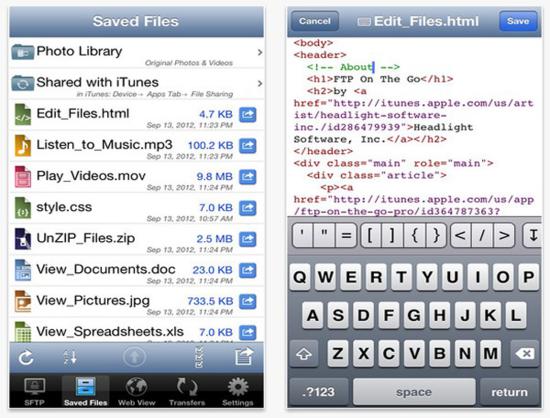 If you want FTP access on the go, then get this amazing app. It is a handy FTP client for iPhone and iPad users that works quite good.
Price: $6.99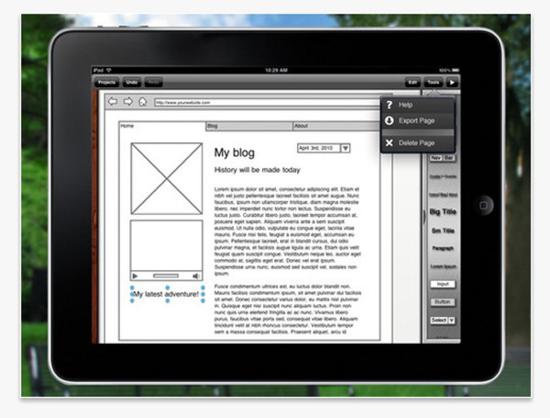 As the name hints, this app allows creating website and app mockups right on your iPad.
Price: $0.99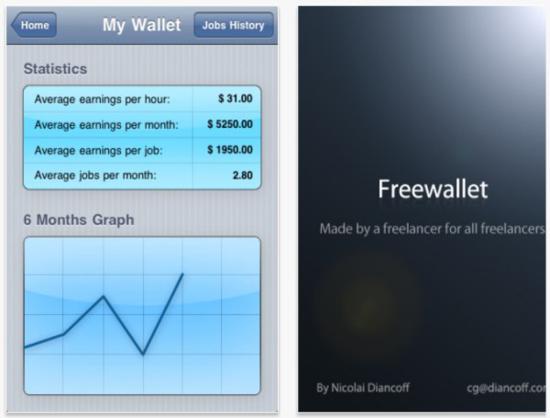 If you have a tough time managing all the details about your income, then this app is perfect for you. This app helps you view details related to the income from specific projects and also offers you your income statistics.
Price: Free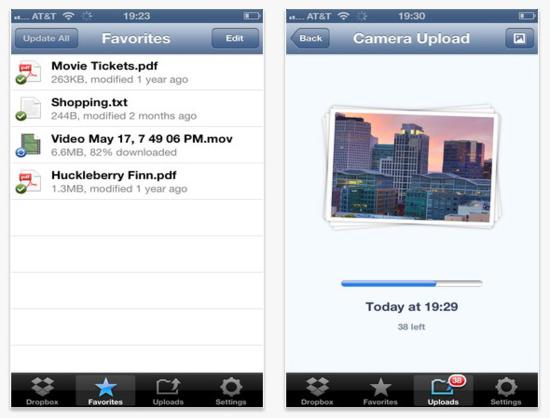 Dropbox needs no introduction. This app for iDevices allows users to access their files, videos, and pictures etc on your iPhone of iPad.
Price: Free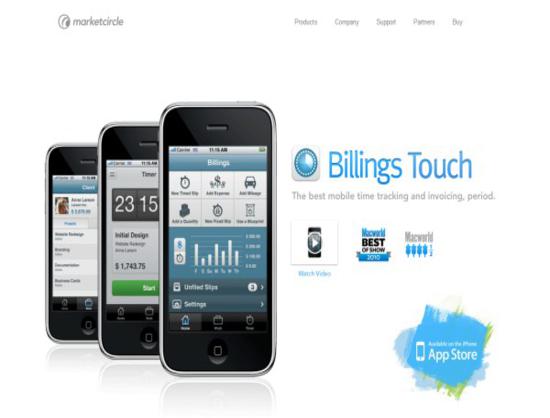 Want to keep tabs on your invoice? If so, then get Billings as it offers easy time tracking and invoicing from your iPhone or iPad.