The Probable Design Of iPhone 5
A few weeks ago, "iPhone 5″ case designs were all over the internet. Soon after that Chinese counterfeiters started making and selling fake devices inspired from them.
So here is a complete review of that clone device:
Hardware
iPhone 5 has been promised to be fully redesigned, and keeping that in mind Chinese counterfeiters have tried to redesign it to make it look more modern. But these changes are not very impressive. This clone is a hybrid of iPhone 3GS and iPhone 4.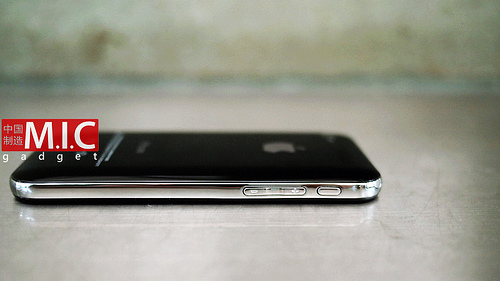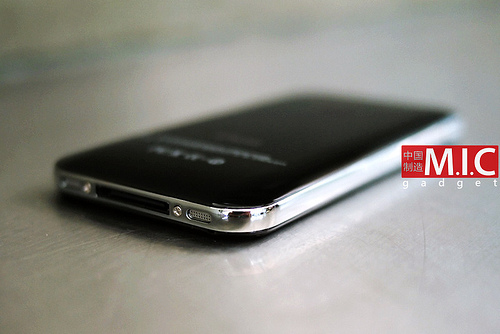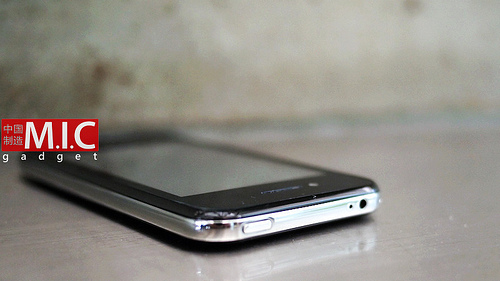 Design
The clone iPhone 5 boasts a curved, plastic appearance, with a silver bezel. The fact that this clone is sophisticated shows that it has been inspired from "iPhone 5″ case designs leaks. This plastic covering ameliorates the look of this clone. Chinese counterfeiters have also added a silent button, that has been modified from the slide-able to click-able. So there are three click-able buttons present on the side.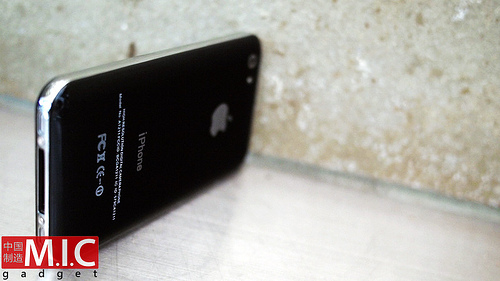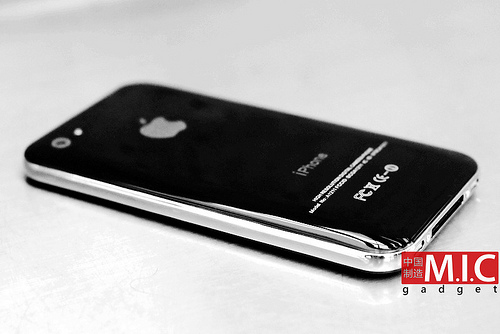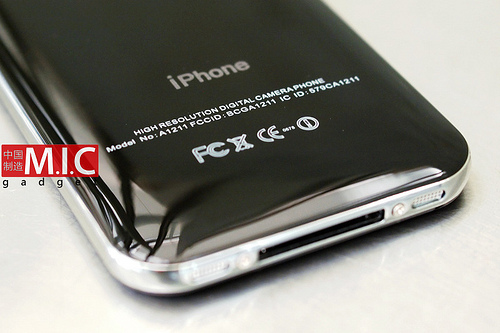 The mute switch will be present at a different position from the previous iPhones, as indicated by the case designs of iPhone 5. But the Chinese counterfeiters have not moved this element to the opposite side.
The sides, the top, and the bottom of this clone iPhone 5 have been wrapped into shiny metal, but there is no stainless steel band.
It has a cheaper-looking shiny plastic on the backside. The reason why the iPhone 4's ultra-strong glass is replaced by this plastic is "cost reduction". But this shiny plastic attracts fingerprints.
It has a metal-ringed rear camera and LED flash on its backside. The Apple logo is a big disappointment. Not only it doesn't shine but also feels like a sticker when one touches it. It also seems like it smudges and is coming off slowly.
There are two screws at the bottom of this clone, the Dock Connector port, the speaker and the microphone.
It has a plastic screen in place of an ultra-strong glass, and this plastic screen shatters and cracks.
Above the 3.6-inch display, there is a front-facing camera and a tiny slit for the earpiece. The home button is situated in the bottom part of the clones front side.
Home button has to be pressed twice to get a response — which is not a shock.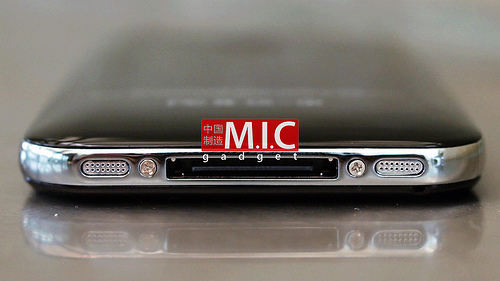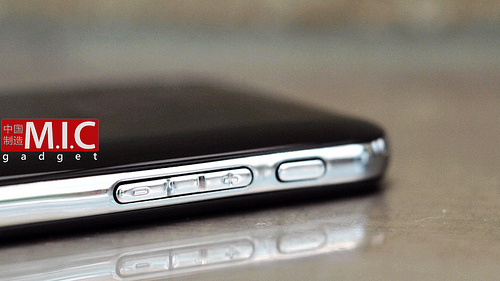 Well on the whole the appearance of this clone is not very bad as the thickness and shape of the original iPhone 5 will be similar to it. But it has some flaws.
3 colors are present to emphasize the character of this device.
Internals
The clone has a MTK6235 chipset and boasts a 24MB of flash storage, 64MB of RAM, the approximate processor's speed is below 600MHz. It also has WiFi radio and Bluetooth.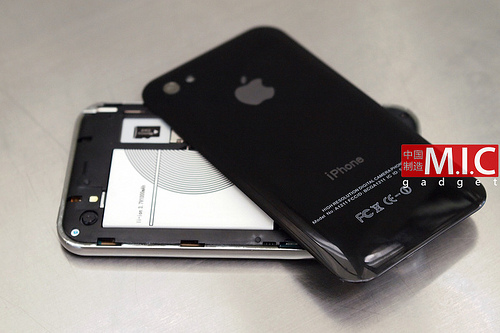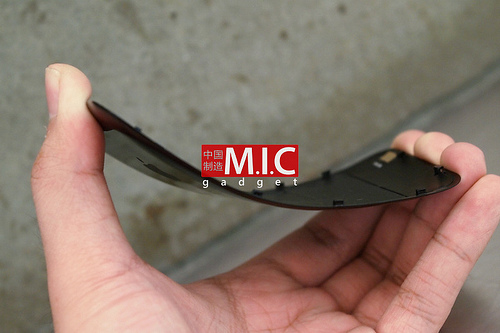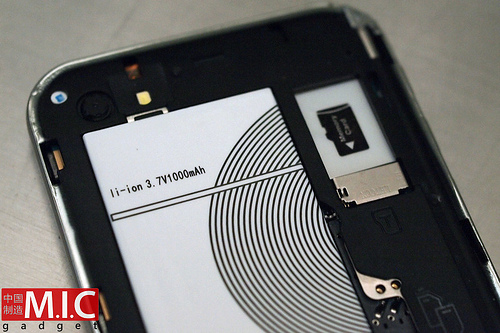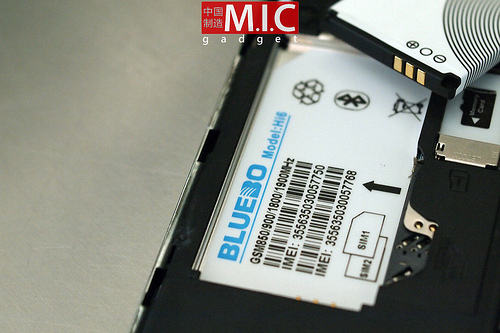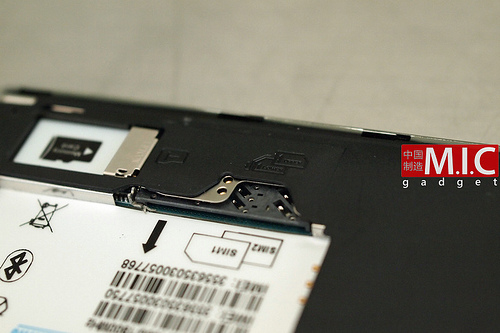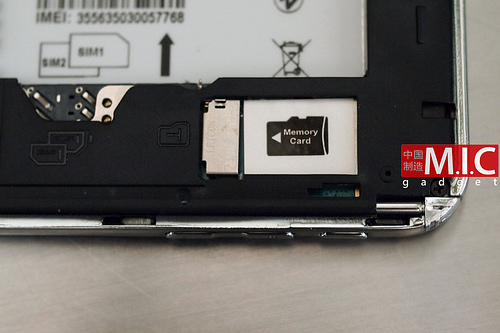 This clone could not, obviously, maintain the high level of performance of the original iPhone and thus many complaints about its responsiveness have been directed towards it.
The clone supports GSM / EDGE 850 / 900 / 1800 / 1900. It can include dual full size SIM cards, and a micro SD card slot. Two batteries of 1000 mAh have been offered.
Comparing iPhone 5 clone to iPhone 4
The iPhone 5 clone is clearly thinner (.29 inches) than the iPhone 4 (.37 inches). Moreover, it is lighter in weight than the iPhone 4: only 3.8 ounces (108 grams) vs. 4.8 ounces (137 grams). In short, this clone is thinner and lighter than the iPhone 4.
This clone also has a different home button.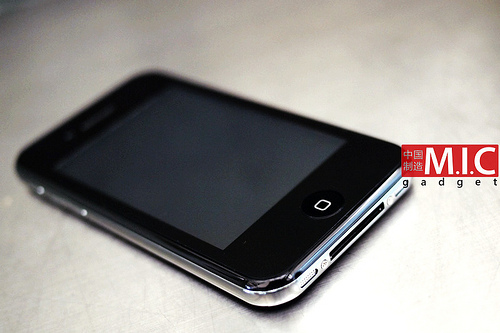 While comparing there two devices it might have been tough to determine which of them is real and which one is fake, had it not been for the fake Apple logo that destroys this impression.
Cameras
The clone has two cameras: a 0.3-megapixel front camera and a 1.3-megapixel rear camera. The rear camera boasts a 5x digital zoom, the basic on / off / auto / settings for the flash. The picture quality is disappointing. Indoors, it is very tough to take clear and sharp photos, even with the flash on. Outdoors the pictures' quality is better, but is still disappointing. The quality of video is also very low.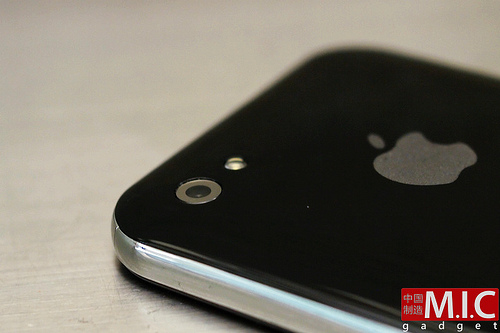 Software
This domain is extremely disappointing. It is simply has a JAVA based OS and a "laggy" UI. But it could have been a lot better if this clone operated on an Android OS.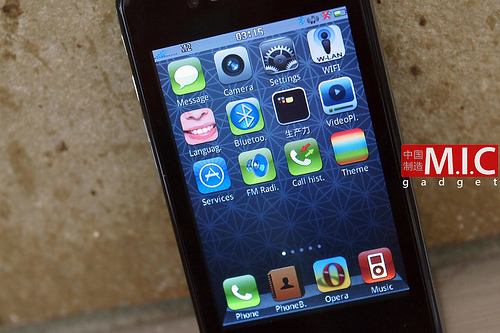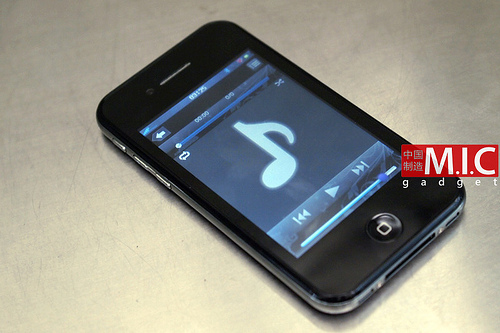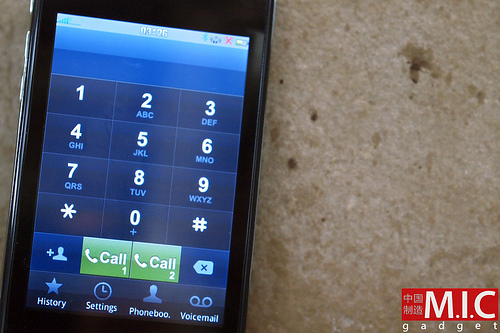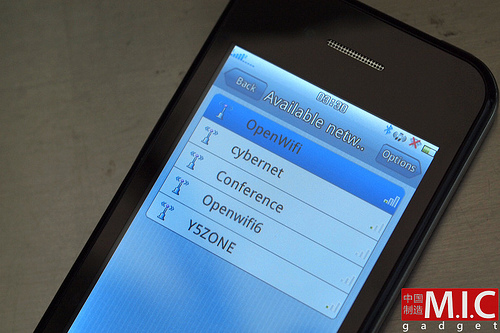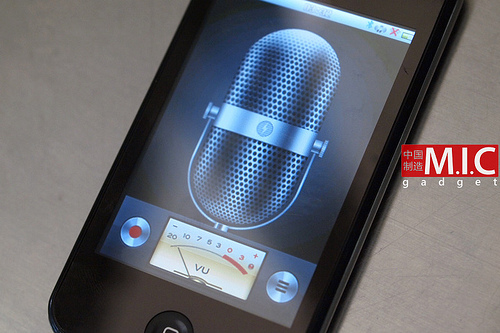 Accessories
When buying this clone you would get a protect case, just like if you will purchase the real iPhone. You can buy more protect cases for 10 yuan ($1.50) for each one. Besides that, you will get a stylus.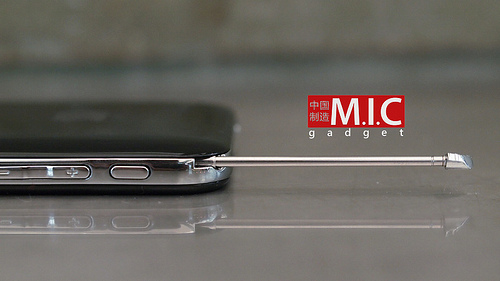 Battery life
According to the Chinese vendors, this clone gives 5 hours of call time and 90 hours of standby time, which is not true as it resisted only 10 hours, when being used in usual conditions (talking, playing games, sending text messages).
Conclusion
The release of this clone of iPhone 5 shows its popularity and huge demand among Chinese citizens. Its design is really good but the software is extremely crappy, and this thing cn be used by Apple to clamp down the Chinese counterfeiters. The clone's appearance has been inspired from the leaked design concept on internet, but still we expect the real iPhone 5 to be a lot better in performance and appearance.