Unlock the Secrets of Efficient Internet Studying
Do you know about the Internet? Of course, you already know what the Internet is. The internet is referred to as a collection of computer networks that connect academic, government, commercial, organizational and individual sites. The Internet provides access to telecommunication services from information resources for millions of users spread all over the world.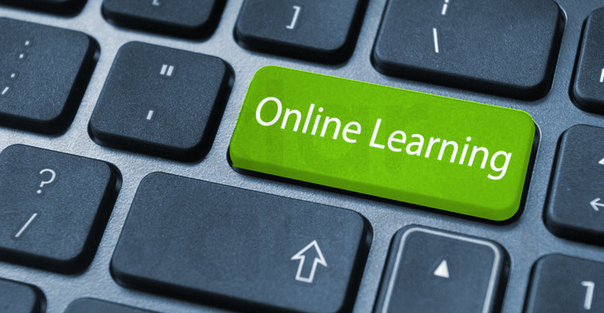 Internet services include direct communication (e-mail, chat), discussion (USENET news, mailing lists, bulletin boards), distributed information resources (World Wide Web, Ghoper), remote login and file traffic (Telnet, FTP), as well as various other services.
In line with the development of the internet, many activities have been carried out by utilizing the internet network in various forms, including E-learning, a new facility built for students for the easier studying process.
The Concept of Internet Studying
E-Learning is a form of applying information technology in the field of education in the form of virtual schools. E-learning is one of the applications of the internet as a learning resource with a wide scope in society. It is an attempt to make a transformation of the teaching and learning process in schools in a digital form that is bridged by technology.
For teachers and lecturers, the internet is useful for sharing studying materials with students during special occasions. During the Covid-19 pandemic, most students are forced to study at home. Teachers can send the study materials to them by using the internet implementation.
In addition, teachers can also use the internet as a source of teaching materials by accessing online lesson plans or syllabuses with new methodologies, accessing lecture materials that are suitable for their students, and being able to convey their ideas.
Meanwhile, you can also use the internet for fast self-study so that it will increase and broaden your knowledge, learn to interact, and develop abilities in the field of research.
The wealth of information now available on the internet has more than reached the hopes and even imaginations of the system's inventors. Through the internet, unlimited and actual information sources can be accessed very quickly.
The existence of the internet allows someone in other countries to access libraries in the United States in the form of Digital Libraries. There has been a lot of experience with the benefits of the internet in research and completing final student assignments.
Exchange of information or questions and answers with experts can also be done via the internet. Without internet technology, many final assignments, theses, or even dissertations may take more time to complete. Therefore, it is necessary to apply the Internet for libraries that will support learning.
Other than the learning materials, people also need to think about safety. Nowadays, they can have additional security through VPN. There are so many top services you can consider, such as ExpressVPN, for example. By using this service, you'll be connected using a channelled connection which can make your personal identity stay hidden when going online. Thus, you can learn about all things on the internet with more safety.
Internet Implementation
As a source of learning, there are many advantages to be gained from applying information technology via the internet to libraries, including:
Library automation (library automation), with the application of information technology, especially computers and their networks for library automation or computerization, it is hoped that there will be an acceleration of the procurement and processing of library materials; accuracy, acceleration, efficiency and consistency of services, as well as providing convenience, speed, the accuracy of tracing library collections. Many applications are deliberately designed to realize library automation.
Digital Library
Electronic Library
Electronic Journals
Communication, the installation of telephone, facsimile, telex machine, and the internet can be utilized for smooth communication between one library and another library or institution, or one librarian with another librarian.
Information retrieval (access to information), the availability of OPAC, CR-ROM, TV news, and microfiche will be very helpful and provide freedom of access to information.
Document delivery, with facsimile installation, can be used to send documents (eg letters, articles) to those who need them.
Downloading and uploading (transfer life), with the internet, you can transfer the files you need.
Bulletin board (announcement), OPAC can be used by libraries as bulletin boards, so that information can be updated at any time for the benefit of delivering library information to users.
Promotion, one of the efforts to promote the library is by including the library on the WEB.
Information dissemination, with data in databases (for example, journals and research), of course, can easily be managed and is then disseminated throughout the world via the internet.
E-learning is definitely useful as a new form of learning which is accessible from anywhere. Thus, new generations can learn all the things they want without any interruption and reach the dreams they've always wanted.
Issues that Might Arise
Every application must raise problems in it. What are the problems that might arise? Various problems that may arise in connection with the implementation or implementation of technology-based learning resources for libraries can be identified as follows:
Fundraising, these funds will be allocated for the procurement of hardware and software, installation, operation, promotion, maintenance and sustainability.
Readiness of human library resources, library leaders must be able to provide opportunities for their staff to improve their abilities and skills in mastering information technology they will apply.
Readiness of library users, this relates to the readiness of library users to take part in the new library service system, for example: having to re-register members so they can match with circulation services.
Reorganization of the library involves the replacement of staff according to their expertise and the needs of the library, as well as the preparation of job descriptions and workflows.
How to Do Internet Studying Efficiently
To do studying on the internet more efficiently, you need to prepare some things, like:
Make sure to have a good internet connection
Use a comfortable room
Use a headset or anything that has a noise-cancelling feature
Make a schedule
Be sure to rest. If you feel tired, rest a bit for 5 minutes.
Final Word
E-learning is one of the applications of the internet as a learning resource with a wide scope in society. E-Learning is an attempt to make a transformation of the teaching and learning process in schools in a digital form that is bridged by technology. For instructors, teachers and lecturers, the internet is useful in developing their profession.