10 Coolest Web Apps To Grow Your Business
Business whether it is small or big, the thing which matter the most is how you run it to make it successful. It's really hard to keep up with general administration tasks, stay on top of your finances, and even measure your marketing efforts. Luckily enough there are some useful web applications that not only will make your life easier, but they will also help you grow your business. And the special thing is that you can try these whether you are an office worker, a manager, a supervisor, a student, a home user, etc. These are really amazing in respect to their features.
You May like This too :
This app is really great asset for all those who run a services business which often involved interaction with customers and appointments being made on regular basis. So if you want an online appointment manager, then YourAM is highly recommended as it is a free to try service which lets you manage your appointments in the easiest possible manner.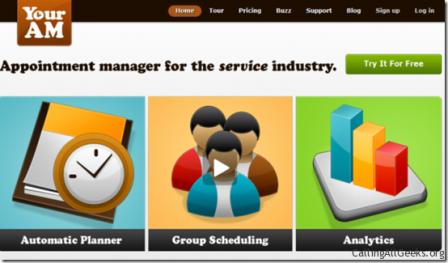 While technology has made our lives easier, we've all run into situations where the opposite is true. For example Clunky logins, forgetting our passwords, not being able to coordinate with friends or easily share with family. Meetifyr, which is a new social calendar, has resolved our problems as it requires no username or password, and creates a calendar in a single click. You can share these calendars with friends to find the perfect day when everyone is free for that camping trip, or get a family reunion up and running without leaving anyone out.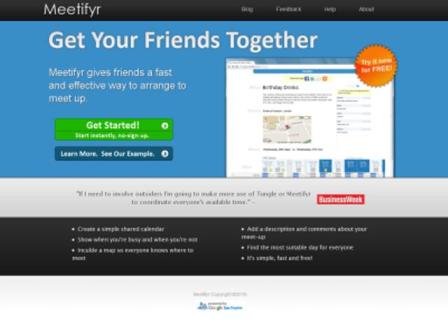 With the busy and messy lives of nerds and busy people worldwide, little mental notes just don't be enough anymore. So better solution to resolve this issue would be a web application known as Reddynote which is a collaborative todo list application you're looking for. It also allows you to tag, label, group, collaborate and even search these tasks.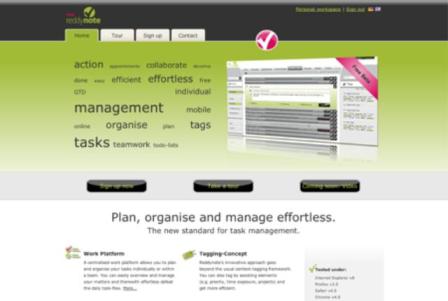 It is a free collaborative calendar designed for school communities. Each group of CalendarFly for example family, set of friends, or class at school has its own calendar which keeps on automatically updating with the events from the groups they belong to. Users of CalendarFly can instantly see their commitments as entered by the heads of the organizations they belong to.


There are a variety of ways to track your time, and many of them work very well. if you're not focusing on tracking your time in an efficient manner, then you could actually be losing out on money, so it's very important that you have some sort of system in place. Bill4Time is fairly straight forward billing program, it allows you to enter all your clients, open new projects associated with those clients, and then track and bill all your time on those projects.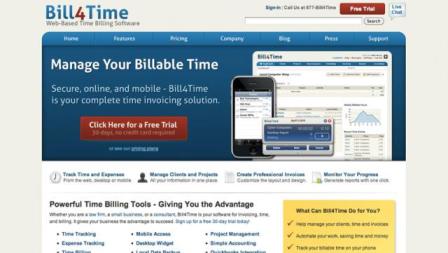 NeedtoMeet is a free web service for organizing and scheduling meetings or events with colleagues or friends. It is a simple online meeting organizer that helps you effortlessly find the best time for everyone. The unique online calendar edge allows you to select meeting times in an intuitive and user-friendly manner and to see at a glance which times work best for your group.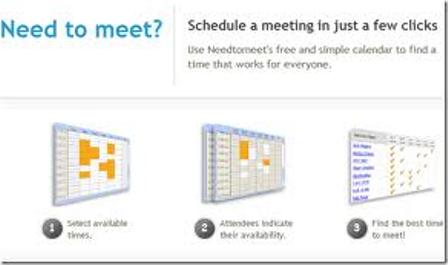 A file hosting and sharing site which is designed for creative professionals and business users is FileShareHQ. It is a revolutionary cloud file storage service that provides professional users with the ability to share and send large files to their clients and staff. It is an easy-to-use service with a professional quality.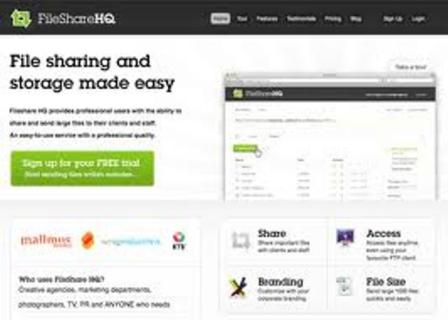 Web application HiTask is a task management tool designed to make organizing your tasks a breeze. This application is suitable for keeping personal to-do lists, and managing your team or project. It allows you to share tasks and projects with the team, and assign tasks to team members.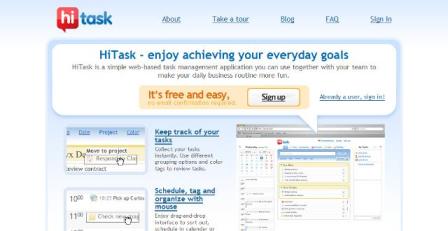 Timelines are excellent for visualizing change over time, but most timeline generators limit you to a single timeline. But this web application Preceden features parallel timelines and associated charts. With the help of this application you can create multiple unique timelines by adding layers to your initial timeline.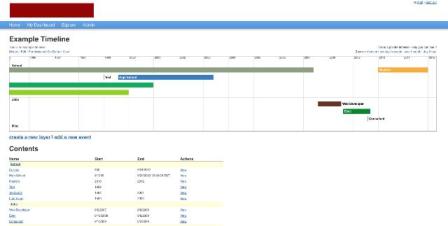 Springnote is a powerful browser which is an innovative service based note taking system. You can forget about the standard text only inputs that many online note tools offer, this application has the ability to drop in images, attach files and organize layout at will. Springnote's can also be shared between friends for reading or collaboration.