Reasons Why You Need a Content Management System
Managing a website can be challenging work. Nowadays, online updates are made every minute of every day, which makes it essential to keep up with all the changes as a website manager to ensure that your website does not fall behind on search engines or customer demands. When it comes to online marketing, whether it is for a business or even for individual use, the content you have on your website and how fresh it is, is key. Static websites rarely get any buzz and can easily be forgotten. To make sure your website managing process is smooth and easy and make sure your website is appealing, you might need to consider using a content management system.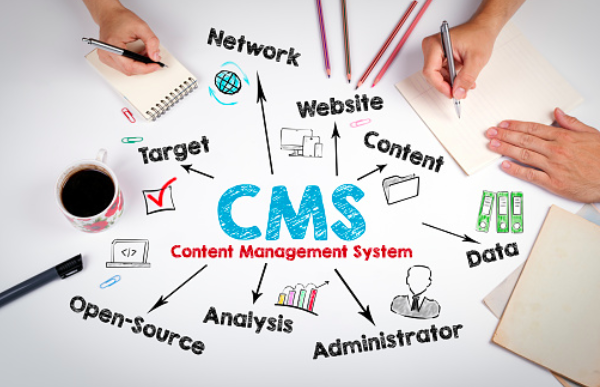 Understanding Content Management Systems (CMS)
To fully understand why you might need a content management system for your business or individual use on a personal website, one must first understand what CMS is. Any website is built on content and a CMS is there to make life easier for website editors when it comes to making any changes or adding more content to said websites. In the past, when a website manager had to make any modifications to their website, it took long periods to work on the edits and a lot of time and effort was wasted on making sure all the modifications fit into place. However, CMS came as a game-changer for website managers where they can easily organize whatever creations they make or edits they need to do and fit them with the layout or theme of the website with minimal hassle.
Making Efficient Changes
When it comes to running a big business website, making changes to the site is not always a simple process. Operating an online business through a professional website means making frequent changes that would affect the theme of the site. This is where CMS comes in handy. Through the use of CMS, editors can easily modify anything they need to without having to resort to the traditional HTML ways that can be too much of a hassle. As explained by Craft CMS developers, making changes to the theme is a trial and error process. Developers would need to check the changes they make to make sure they are satisfied with the results and CMS allows them to do just that until they finally get to a point where they are happy with the changes. Once the changes are made and finalized, all it takes is a few simple steps and clicks to get the changes applied without too much effort or keeping the website static for too long.
Smoother Updates
Adding content to your website has become much easier with the use of CMS. Instead of having to hire employees with an extensive coding background or having to go through the hassle of that process yourself just to add a few pictures or other multimedia content, CMS made things quite smooth for website managers. Now, all it takes is familiarizing yourself with the interface of the CMS your website would be using, and you would be set to make any adjustments as and when you please.
Better SEO
Search Engine Optimization (SEO) is the life and soul of any successful website. When the website has a smoothly run and efficient SEO strategy, the whole website will blossom. CMS works on improving SEO efficiency as it optimizes keywords and content as well as puts them through testing before they are shared with the world. This ensures that the content shared on the website through the CMS is optimized effectively for SEO tactics and allows for the website to reach more and more people.
Improving Organization
Keeping up with all the data you need on your website can be overwhelming. However, content management systems work miracles when it comes to organizing every last bit of data you have on your website so that you never have to struggle to find anything or store any information. CMS saves all the website's vital information and allows the managers to access them to retrieve content or simply organize that content whenever and however they see fit. The data becomes very easily accessible and functional for website managers to use as a reliable archive where they can use their organizational skills.
User Friendly
Unlike other or older methods of managing a website, CMS is very user friendly and does not take that long to master. You would not need to have extensive web experience or coding experience to be able to manage your website through a CMS service as it is pretty straight forward. All you would need to do is take a tour through your CMS provider guidelines and test the system yourself so that after a short period of time you would be able to understand fully how you can use it effectively.
Enhanced Security
Having a secure website with limited to no chance of data breach is vital for any site manager. With the rise in technological advancements and the value of data, especially that of businesses online, data theft has become a massive concern for website managers. Having CMS to work with can save you the risk of a data breach or lost information. By using a CMS service, you would be making sure your website is secure and that everything on it is safe and that no bit of data remains vulnerable to threats. CMS uses special plugins that protect your website and any valuable information on it so that you can rest assured your content is all safe.
Running a website is a challenging task. However, when you use smart technology solutions including CMS, you would be able to make the process easier on yourself and more effective. CMS services are great for managing websites and keeping on top of all the necessary updates, modifications, and organizational needs for the website. They are very user friendly and work effectively on maintaining the security of the website. Before using any CMS service, make sure you do some research in advance so that you are familiar with the process and have the best possible experience managing a website.