Understanding On-Page vs. Off-Page SEO: Which is More Important for Your Website? 
The internet is an excellent tool for business, and every brand is competing to get a slice of its offerings. While setting up a website is a great way to get results from the internet, attracting more organic traffic requires having a winning search engine optimization (SEO) strategy.
There are two main SEO approaches, namely on-page and off-page SEO. Whether you are a marketer or a business owner, you must do both the right way if you desire to see your website and pages rank high in SERPs.
If you are looking to better understand the two approaches and what makes one more important than the other, this post is a good read.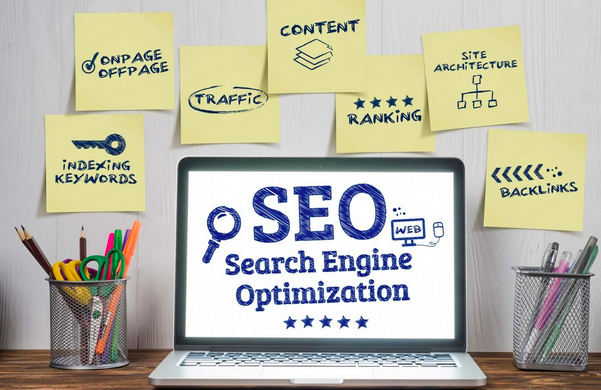 The Difference Between On-Page and Off-Page SEO
SEO is the process of getting traffic from free, natural, or organic search results in search engines. It works by improving the site's position in the Search Engine Results Pages (SERPs), making it easy for more people to see it.
On-page SEO mainly focuses on what you can do to your website and include factors like page titles, content quality and descriptions, website speed, and your site's mobile-friendliness. Other factors include using H1 tags, alt text for images, social tags, Schema markups, page experience, and internal link building.
Unlike on-page SEO, where all the factors are in the website owner's control, most off-page SEO factors are not. Off-page SEO factors include backlinks, domain authority, local SEO, and social promotion.
It is important to note that different regions call for different SEO practices. For example, the practices you would need to gain more digital visibility in Dubai could vary widely from those you need for other regions.
Which Is More Important?
If you ask business people, you will not get a clear-cut answer to which among the two has greater value. Individual business people have different views on the importance of one over the other depending on their experiences or the level of expertise in SEO.
Those that believe on-page SEO to be the most essential of the two base their argument on the following reasons:
Ranking in SERPs demands quality content which is an on-page factor without which even the best link-building efforts cannot offer.
A page can only attract quality backlinks if it has quality content.
It is much easier to configure on-page SEO.
Optimized content provides value in the long run.
On the other hand, marketers that view off-page optimization as the most important of the two also have their reasons which include:
Off-page SEO creates opportunities to reach new audiences through link building
Off-page SEO is very effective at boosting a site's authority meaning its pages are more likely to rank in SERPs
It helps foster relationships with other sites
Having high-quality content without backlinks may not yield results
Off-page SEO is guaranteed to influence ranking and offers permanent value
Few people know how to perfect off-page SEO, meaning you will have a higher chance of standing out from the crowd
The Final Verdict
As a marketer or website owner bent on success, there is no way to choose one over another. Both SEO strategies are pillars that help hold your website's organic traffic together. If any of the two fails, you can be sure that a competitor will do it better, meaning your competitiveness will be significantly compromised.
On-page SEO is pretty easy to achieve if you are not new to running a website, and the results are quicker to achieve. However, the success of your on-page SEO strategy will require much creativity that may sometimes be out of your control.
Results for off-page SEO may take time to show, but once you get it right, you can be sure to see the results of your on-page strategy go a notch higher.