5 Tips for designing an effective and eye catching website
Your website's opening page should be an invitation to the visitors. The page should grab the attention of the visitor, and should be appealing, too. The web traffic can be the goal of your site, but until the conversion does not happen as required, the very aim of your business is at stake. To put it precise, your website should be good enough to make the visitors turn into customers.
Your principal aim should be designing an eye catching site. An ancillary aim which is of no less importance is ensuring you have the bandwidth and disk space, can be facilitated by shared hosting, or a VPN network.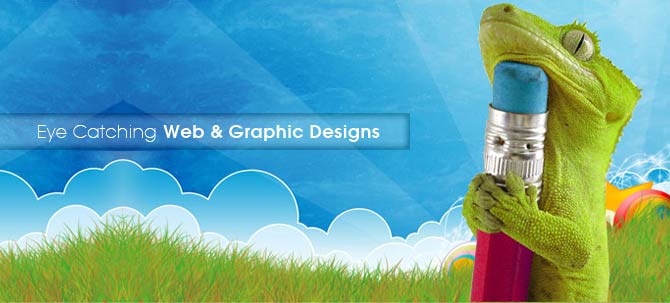 Here are a few tips that would come handy when you look forward to design an eye catching website:
1. Brevity Is In Style
Longer pages need to be scrolled through, and if you think that your information can be shrunk, this is a very good idea. Not all visitors like to scroll through or have patience. They need the key points, and if you think everything has to be explained in detail at least for a few, then you can place links to the new pages. Use keywords which serve as links, and the visitors who need information are not deprived of same. But, for the rest, the content is short and sweet.
2. Give Your Website Life
A few years back, alluring features dominated, which cannot be denied. People always went for the highlighted pages, popups, funky designs and what not. But these days, they are shunned for one good reason. The more the graphics and fashionable designs, the slower the page loads. Giving the right information without the whistles and bells can never let you down. This is a fast paced internet world and has eyes for details and not for funky design.
3. The Design
While having said that the designs that are attractive never work much, it does not mean that the term design itself has to be overlooked. Visually appealing design is what you need to look for.
– The color should be captivating, and know what kind of emotions your site shouldkindle. Particular colors provoke certain thoughts and get to know what color is associated to what theme. For instance, if you are talking about your health care center, red should not be your choice. Red denotes fear, anger, blood and other strong emotions. You need a color that indicates healing, and blue is a better choice. Boxes are better options, if you think you need to highlight the promotional offers.
– The shapes also have their own meanings. Is your site about family related services and products? Then the circle is a right choice for it denotes warmth, love and family.
– There are few things you cannot use for the colors and shapes. Clashing and gaudycolors can only make the visitors feel uncomfortable while reading the content, or viewing the graphics. The shapes, when used in excess, can lead to lots of troubles.
4. Font And Images
Stylish fonts undoubtedly attract, but cannot convey the meaning. Have you ever seen successful sites using stylish and serif fonts? They stick to professional and yet captivating fonts. The web designers are adept in choosing different fonts for different sections. Images are again vital when you want to convey the message in a simpler way. But too much of images can spoil the site.
5. Get The Visitor's Point Of View
Know if your site is flexible and visible from the visitors' perspective. Check for the same once the site is developed and think yourself of an individual who wants to get into the site for getting some info or service.