Star Wars: 5 new toys every collector must have
Since George Lucas brought a galaxy far, far away to the big screen in 1977, Star Wars has formed a worldwide fan base, spawned an extensive media franchise and generated over $4bn in box office revenue  …
… and this love affair with Han Solo et al shows no sign of abating.
In fact, Episode VII – The Force Awakens, the latest instalment in the Star Wars saga, is set to be released in December, with the J.J. Abrams effort likely to introduce the next generation of fans to this epic film series.
But that's not all.
Each new movie produces its own crop of unique merchandise, which means collectors around the world – young and old, male and female – will make it their mission to get their hands on various pieces of Star Wars related goodies.
With that in mind, here are five of the hottest Star Wars toys every collector must have …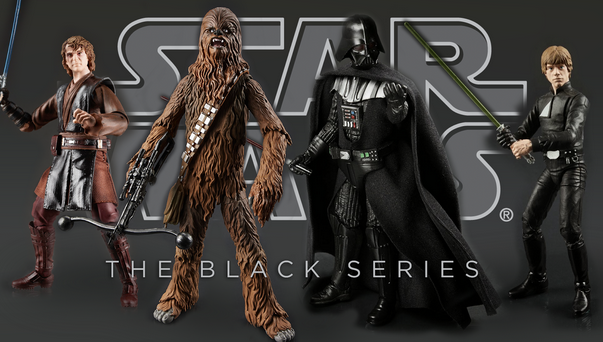 1. Kylo Ren Lightsaber
Whether you're looking to buy a lightsaber for your kid or as an early Christmas present to yourself, this Kylo Ren lightsaber allows you to mimic your fiery hero in the good versus evil fight. Best of all, it looks great when you're protecting the galaxy as you bound around the room in your underwear.
2. Micro Machines Millennium Falcon
What's the point in buying other Star Wars memorabilia if you don't have a replica Millennium Falcon in your collection? This Micro Machines edition is more than a highly modified YT-1300 light freighter, however, as it also converts into mini desert battlefield.
3. Chewbacca Electronic Mask
Cover your own ugly mug and transform into the galaxy's most lovable wookie thanks to this electronic Chewbacca mask. It lets you move your mouth to activate a series of authentic growls, helping you scare off the nearest Stormtrooper. Or your neighbour's annoying cat.
4. First Order Stormtrooper
If you're keen to get your hands on the ultimate Imperial soldier, try this toy on for size. Whether you're hunting down Rebels or creating your own scenario, this 12-inch figure is a great addition to any Star Wars collection.
5. First Order Flametrooper
What's better than a Stormtrooper? Nothing? Wrong! How about a Stormtrooper with a fire breathing weapon?! Choose this toy and add an incendiary device to your figure, offering you the opportunity to set any battlefield alight. Just keep it away from the curtains.
Now it's over to you …
What toys are you looking forward to collecting with the impending release of the new Star Wars movie? Anything in particular you have your eye on? Please let us know by leaving a comment below – and may the force be with you …