How to successfully turn your art hobby into a money making business
Many of us have hobbies that we like to engage in to relax and unwind. Artwork is one of those things that can be classified as a "hobby," but what happens if you'd like to turn it into something more? How can you turn your hobby of making artwork into a successful money-making business? Is it even possible? Let's take a closer look.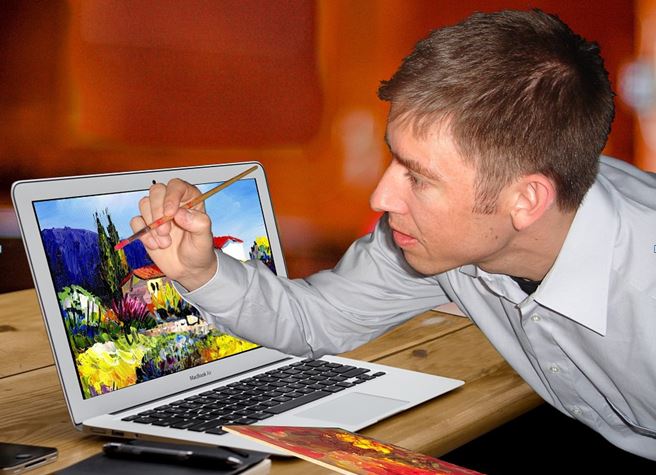 How Serious Are You?
The first thing you want to ask yourself is how serious you are about your venture. You need to assess whether this is a long term, lasting career choice. You also need to consider whether you are willing to make the necessary sacrifices in order to get this business off the ground. Finally, you will need to make sure that you have the time to dedicate to this new venture.
Deciding to translate a hobby into a career shouldn't be taken lightly. It can take many months, more likely years, before it becomes a successful business. This means you need to have the motivation and drive to keep at it. It also means there's a very high chance you'll need to continue working at your full-time job while getting your new business off the ground.
Will You Only Sell Your Own Artwork?
Another thing to consider is what kind of art dealer you want to be. Will you only be selling your own original work or will you also sell reproductions, and work from other artists? There are plenty of artists out there who are just like you who want to change their hobby into a career, but they aren't willing to set up a storefront or look for ways to reach consumers.
Where Will You Sell Your Artwork?
Where you plan to sell your artwork will be a big deciding factor as far as how successful your business becomes. While it used to be that people relied on art galleries to purchase artwork, today ecommerce has really taken over and given artists a whole new way to sell their products.
Art storefronts have found a new home and that's online. There are literally dozens, if not hundreds of online global marketplaces that specialize in art specifically. Social selling is the new norm, and it's even taking place on the top social networks such as Facebook and Instagram. These social networks also provide artists with a more targeted way of marketing their work.
Brush Up on Your Business Skills
It's easy to get caught up in the artistic angle of your business, but there's also the fact you should brush up on your actual business skills. If you plan on making this your business, then you will in fact be a CEO. Experts suggest you start reading up on what it means to own and operate your own business, as well as books about success, motivation, and even biographies from other successful business people. The more you can learn, the better prepared you'll be.
Become the Successful Artist You Dreamed of Being
Taking your hobby and transforming it into a successful money-making business is far from simple and quick. But if you are willing to dedicate the time it can prove to be incredibly satisfying and provide you with a fabulous challenge.