30 Excellent CSS Generators To Make Development Faster
Web designing and developing is not an easy task, so web designers and developers are always keen to get as much help as they can from tools of any kind. These handy tools can help them reduce the time needed to complete a task and ameliorate their productivity — as by using these web design tools developers and designers can create elegant, functional and highly optimized websites.
So today we have a list of 30 Amazing CSS Tools And Generators for Developers. Check it out!
---
---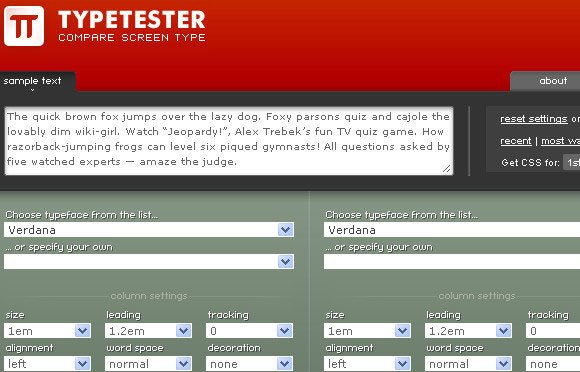 Typetester is an online app that allows comparability of the fonts for the screen. It can help a web designer a lot. The list of the common fonts would be modified when the new fonts are packaged into OS.
---
---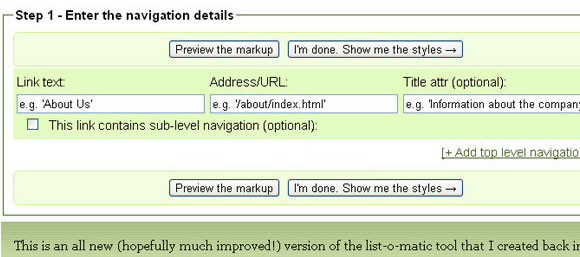 List-O-Matic is a popular tool that lets you choose the content, layout and demonstration of your list-based navigation menus.
---
---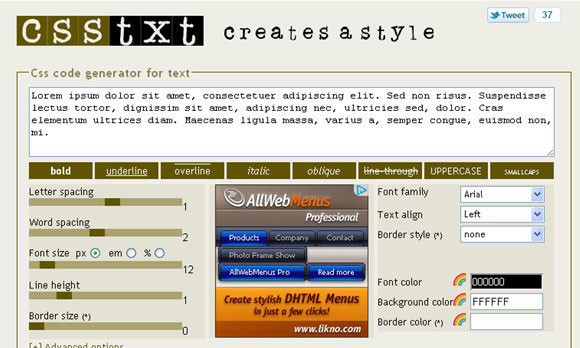 This one is an online app that allows exemplifying the many ways of inserting a style to a text with a p or div tag.
---
---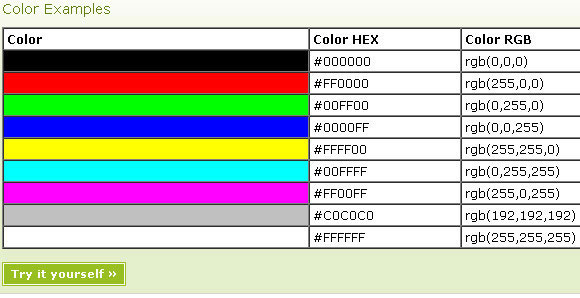 CSS Colors lets you find the combination of RGB from 0 to 255 with ease, thus providing you with a total of 16 million+ colors.
---
---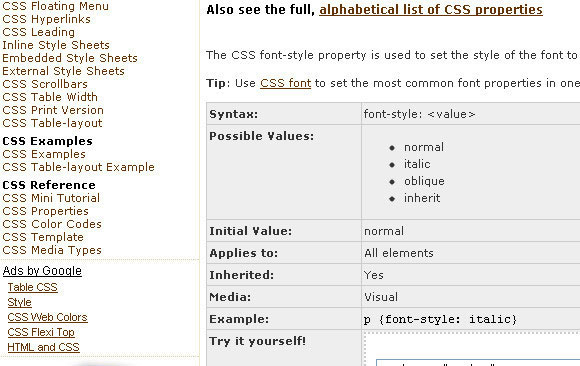 It can be used for setting up the style of the font to italic or slanted.
---
---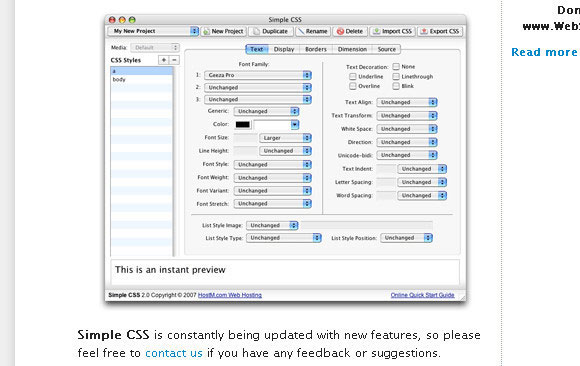 This handy tool allows creating Cascading Style Sheets from scratch, and/or altering existing ones, by using the familiar point-and-click interface.
---
---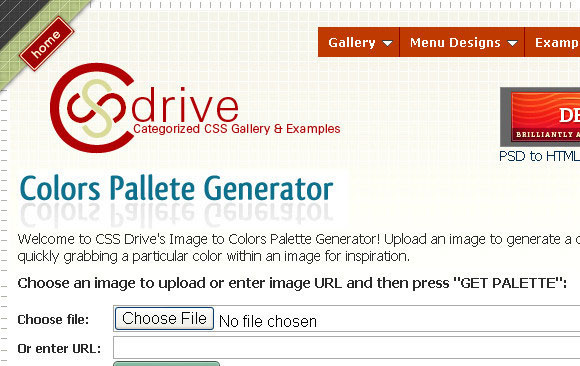 This amazing tool lets you quickly grab a specific color from an image. It can create Photoshop swatches and CSS styles too.
---
---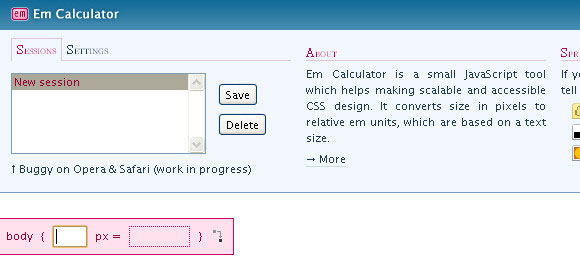 This one is a small JavaScript tool that helps you create scalable and accessible CSS design. It alters size in pixels to related em units based on a text size.
---
---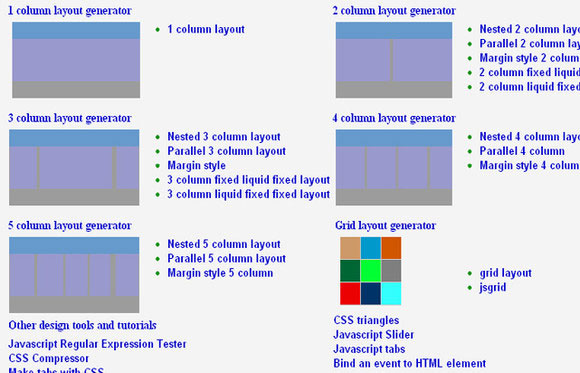 As the name suggests, Layout Generator lets you generate multi-column and grid layouts with CSS 2.0 techniques using %, px, or em.
---
quickCSS – Online-CSS-Generator
---
It lets you create CSS quickly — with only a single click.
---
---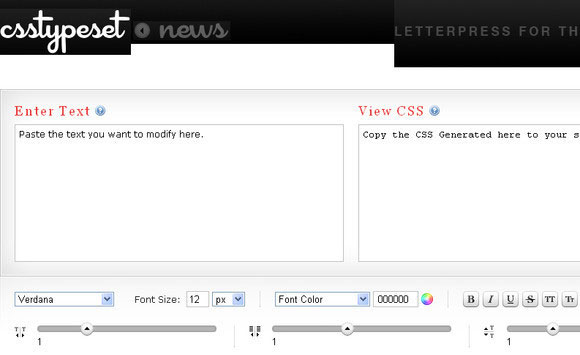 This is a practical typography tool that lets you synergistically test and learn how to title your web content.
---
---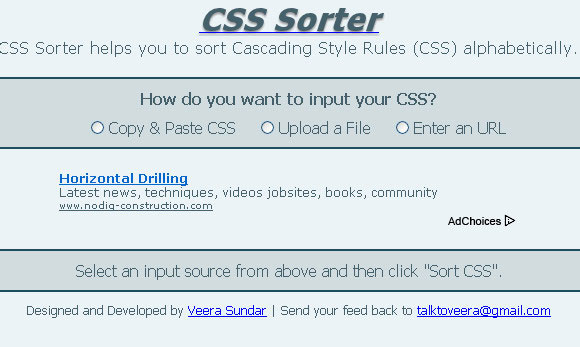 CSS Sorter simply sorts CSS files. This cool online tool categorizes CSS rules alphabetically.
---
---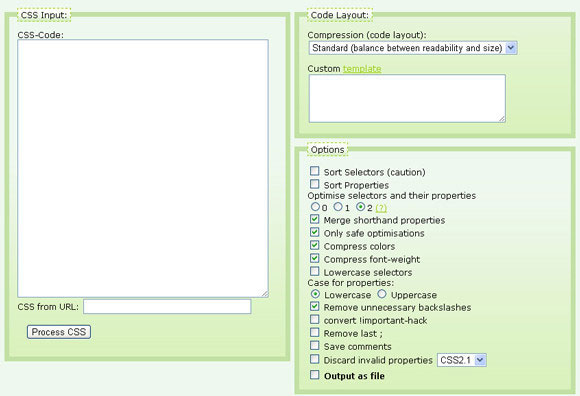 This tool can be used as a CSS optimizer and formatter. It gets your CSS code and makes it cleaner and more succinct.
---
---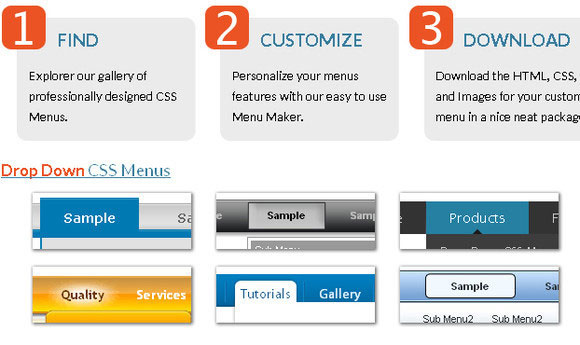 It lets you generate custom, cross browser compatible website menus.
---
Cascading Style Sheet CSS Generator
---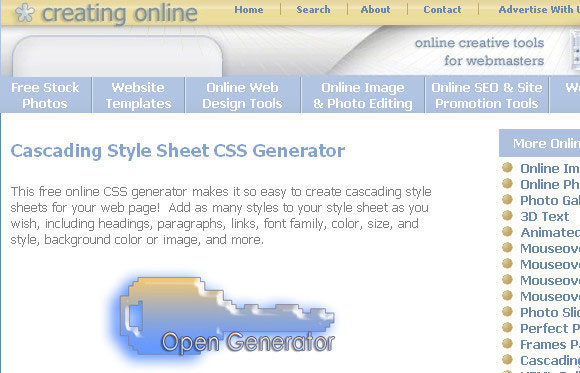 As the name suggests, this tool lets you create cascading style sheets for your web page. You have the ability of inserting as many style sheets as you want.
---
---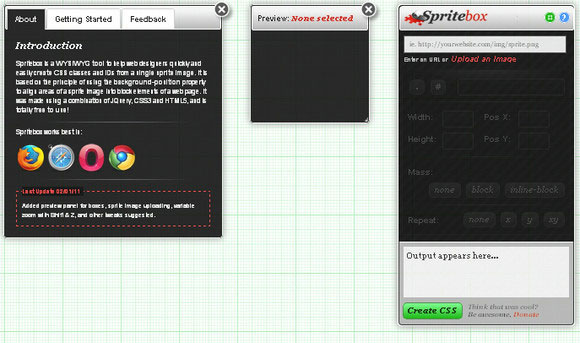 This WYSIWYG tool helps web designers to quickly and easily create CSS classes and IDs from a single sprite image. It was developed from jQuery, CSS3 and HTML5 and is a free tool.
---
---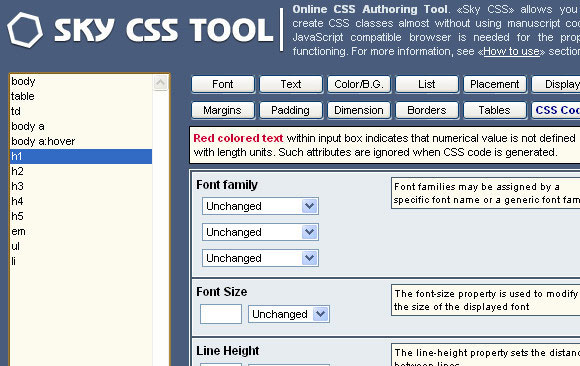 This tool allows generating CSS classes without using manuscript code. You are required to have a JavaScript attuned browser to let this tool function properly.
---
CSS Font and Text Style Wizard
---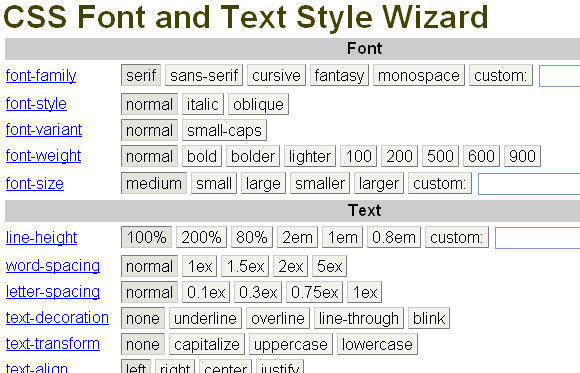 This tool lets you experiment with various fonts and text styles to generate sample CSS style source code. And you won't even have to load any additional page.
---
CSS Button & Text Field Generator
---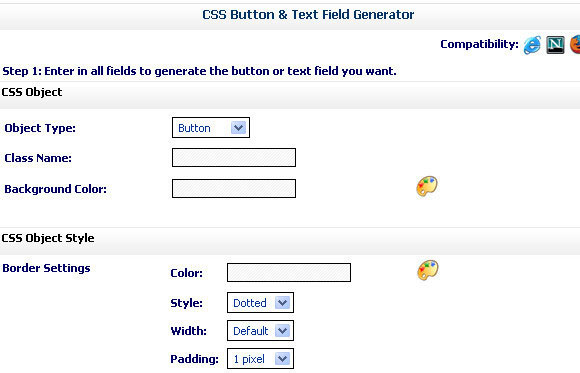 CSS Button & Text Field Generator lets you generate CSS button and text field with a single click.
---
---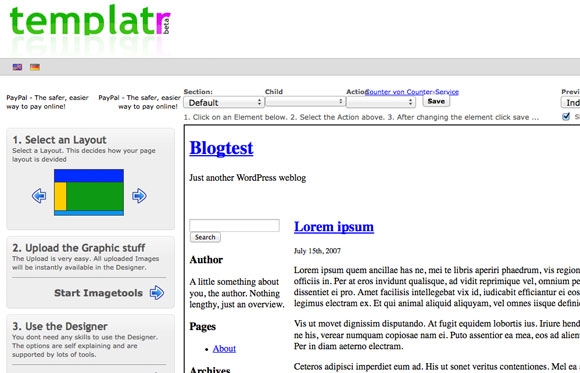 This is a great tool that lets you create a unique design for your Blog or website without even having any knowledge of HTML or CSS.
---
---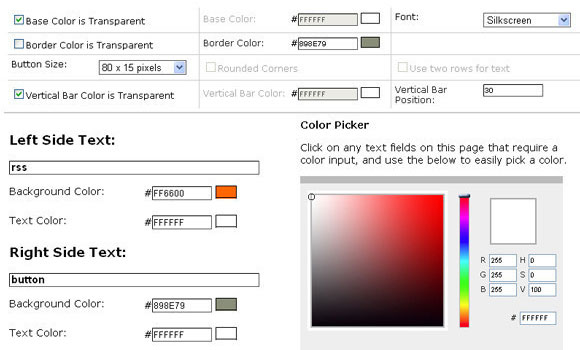 Button Maker Online allows you to create XHTML applicable micro buttons (80×15) — Or larger 88×31 buttons.
---
---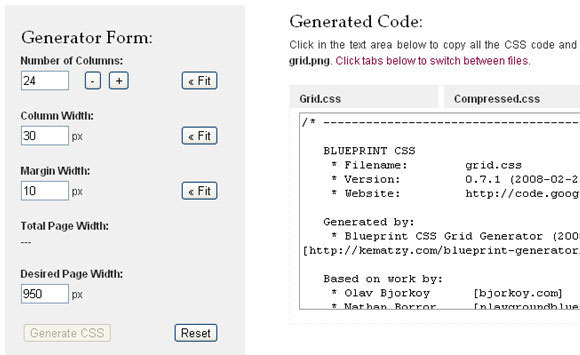 This tool helps you generate more flexible forms of Blueprint's grid.css and compressed.css and grid.png files.
---
---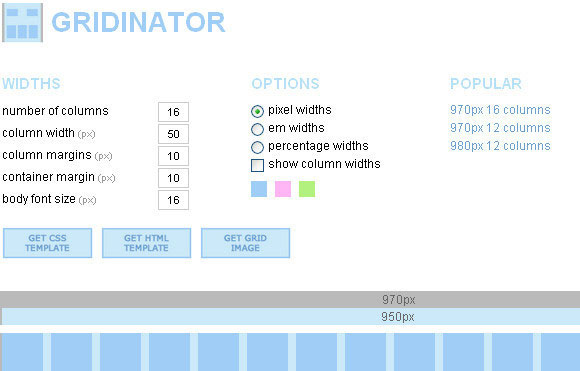 Now you have the ability of generating grids for the 960.gs, Golden Grid, 1KB Grid or a fundamental generic grid by using this tool.
---
---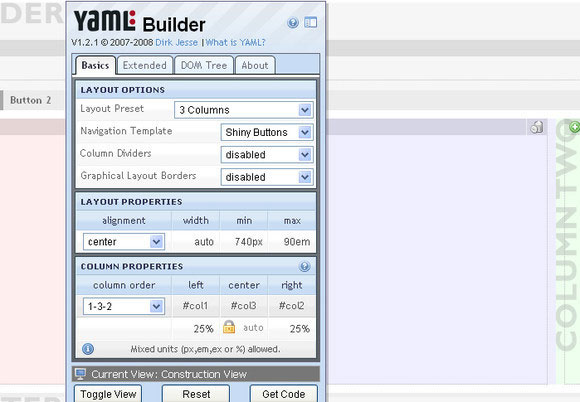 This tool helps increase the growth of CSS layouts that are based on YAML.
---
---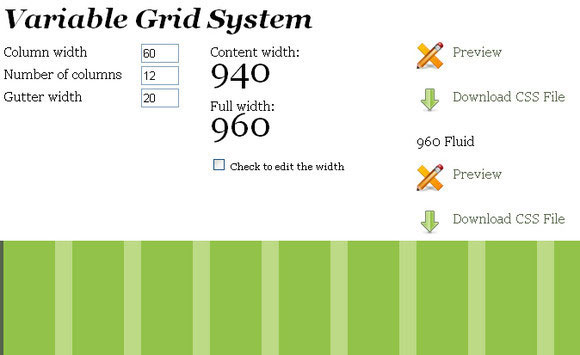 An underlying CSS grid for your site can be created using this tool. You can also get a 960 Grid System based CSS generated file.
---
---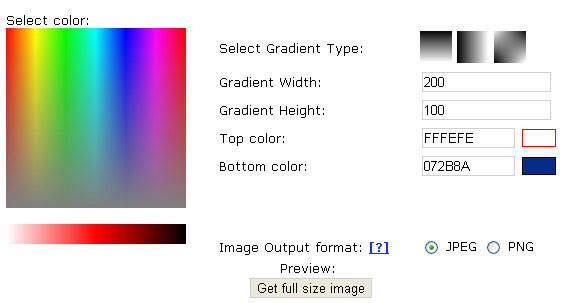 Gradient Image Maker allows creating a gradient image of 3 types with quick previewing. This tool lets you create gradient images.
---
Ultimate CSS Gradient Generator by ColorZilla
---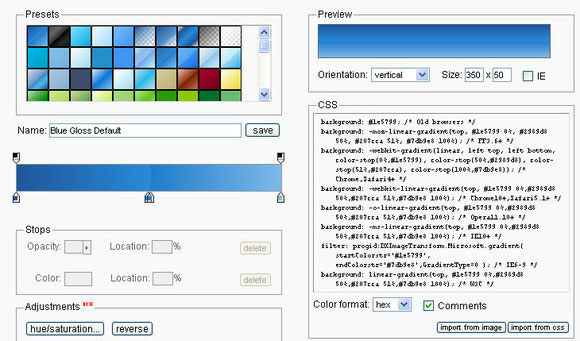 This tool was created by ColorZilla. It is a great CSS gradient editor and generator that lets you generate CSS gradients having cross-browser support.
---
---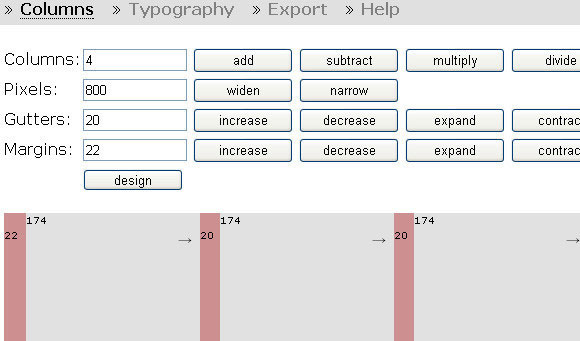 This tool can help you create grids with an option to customize Columns, Pixels, Gutters and Margins.
---
---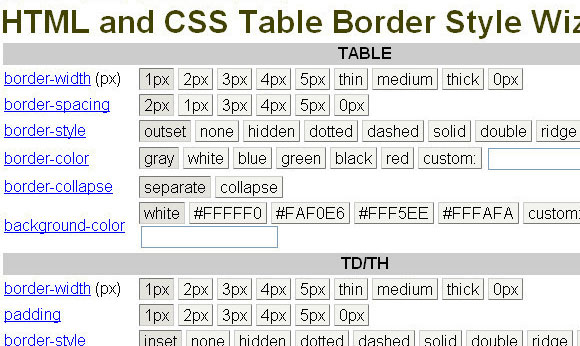 This wizard lets you try out table border styles and generate style source code. It utilizes dynamic HTML to change the style of the table in place, without even loading another page.
---
---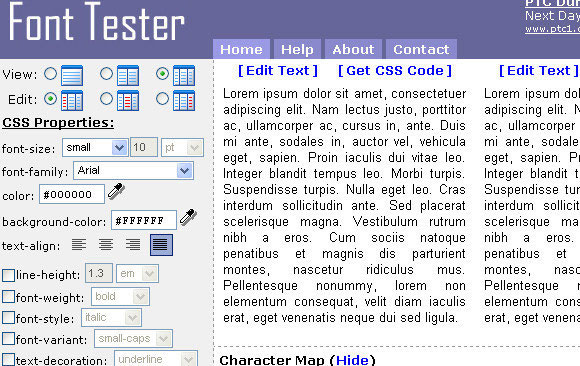 Fonttester lets you edit and try out many CSS properties from the inline height, font weight, font style and variant, text indent and transform, word and letter spacing.