Visme – the perfect tool for visual content creation
While text was certainly the best way to transmit information a few decades ago, nowadays people are highly accustomed to the visual way of getting the info they need. Be it an infographic, image or a video, these can literally draw the attention towards your product, so it's crucial that you create such content. Hence, if you need such a tool, then Visme is the perfect application as it enables you to create visual content easily and seamlessly.
Visme makes it easy for you to create web ready visual content. It's the only app that allows you to create virtually any type of content be it a presentation, infographics, charts/graphs , animations and even banner ads right in one tool.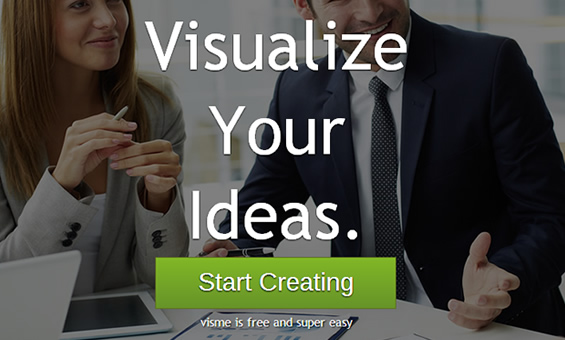 See the video for a more comprehensive look at how Visme works.
Visme Promo: Create Presentations, Infographics & other Visual Content
Easy to get started with professional templates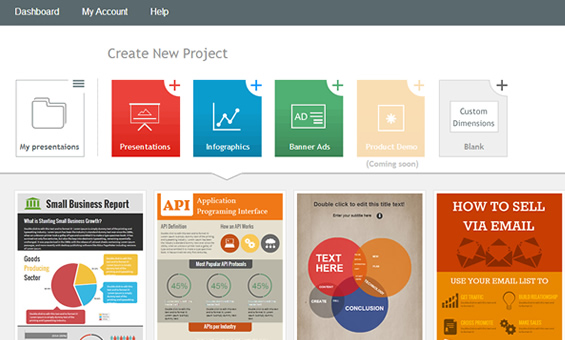 Right from the start Visme is very customizable, because you can either choose one of the many professional templates that are available or you can go with a black canvas and customize it according to your needs. I admire the fact that Visme does bring quite a lot of templates which suit various types of projects, so the whole process can be much easier if you use one of them.
Drag and Drop Interface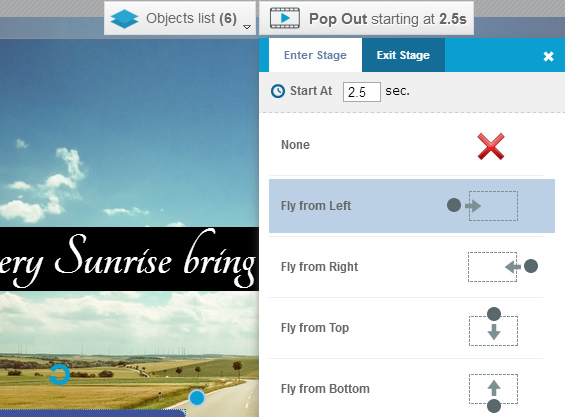 Another interesting thing about Visme is the fact that you don't need to have any coding experience, as everything is made visually, just by using drag and drop. This one of a kind approach certainly makes the difference in this regard, especially when you compare it to static visual creation apps. The fact that all content you create is fully HTML5 based means that it can be used on mobile phones and sites very easy. From my personal experience, all our projects worked seamlessly on both of the aforementioned platforms, so it was definitely something really interesting to do.
Multiple output formats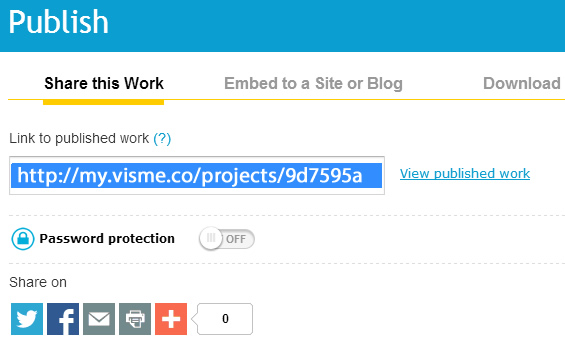 The output formats are also quite interesting since you can export to HTML5, PDF, web URL or multiple image formats. But probably the most interesting thing comes from the fact that you can add motion and interactive objects to it. This is where the full animation engine comes in, one of the major additions to the app. With just a few clicks you can add realistic, vivid animations that literally change the way your presentation will look.
Large library of digital assets for you to use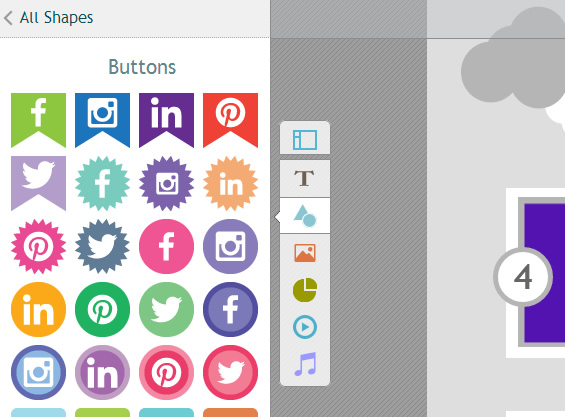 I was also happy that I can use a lot of assets, as these really bring a lot of value to the app. Being able to access the categorized assets made it much easier for me to personalize and customize all content I created within Visme, so I am definitely satisfied with the inclusion of this feature.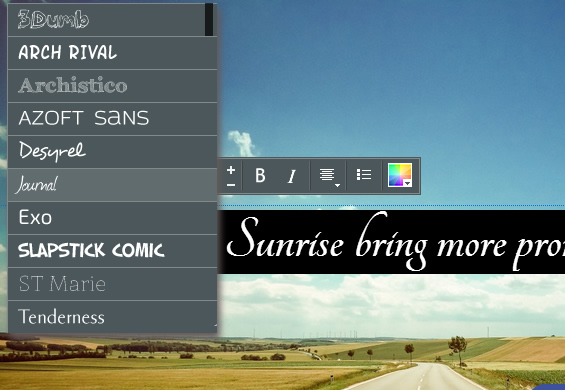 I was also quite impressed that there's a wide range of fonts that comes with Visme, all of them professionally designed and suitable for multiple types of projects.
Easy to create charts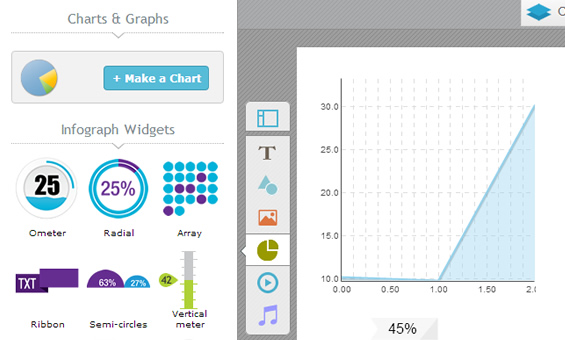 Having the ability to create and visualize charts might not be the most exciting thing in Visme, but it definitely adds a lot of values to the app since lots of people need such a feature.
Beautiful slide decks on the web

Lastly, I would like to talk about the ability to create slide decks. These one of a kind presentations can simply be created within the browser, right from the Slides tab. You have the ability to modify or delete their content at any given time without any restrictions, which is a nice thing.
Conclusion
In the end, I found Visme to be a very good tool for creating visual content inside your browser. It's certainly one of the simplest tools to use that I encountered until now when it comes to developing visual content and it certainly impressed me with its speed, ease of use and wide range of output formats. I definitely recommend Visme to anyone that wants to create visual designs quickly and efficiently. You can find Visme at, so go ahead and give it a try right now!