Optimizing your laptop for photoshop – tips and tricks
Do you want to use Photoshop to full extent possible, but are unable to do so because of your low-end laptop. You nay be facing lagging problems on your laptop or computer and many other such issues that make the process frustrating. To help rid you of such problems here are some tips and tricks which are going to help enhance your computerss performance and provide a good Photoshop experience.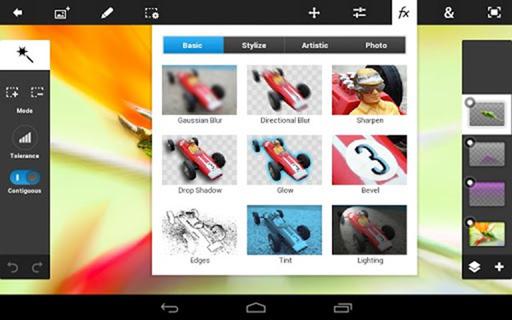 Some tips and tricks for optimizing your laptop are:
1.Memory Usage
As you may know, every application installed on your laptop uses RAM, and some need it more than others. Photoshop is a RAM intensive application, as it stores all the images, layers, and various other variables in RAM. While the best laptops for photoshop will come with ample RAM installed, if you are working within a budget or don't have time to upgrade your ram, you might be able to optimize what you have a little better.
You may inadvertently be limiting the amount of RAM permitted to be used by Photoshop. So one option is permit the application to use a large amount of RAM at any given time. Doing so may boost up performance and will provide you with a smoother experience. You can optimize your laptop for photoshop with this change by making a small adjustment in the settings:
Choose Edit> Preferences> Performance> Memory Usage
2.Adding Disks
For making Photoshop use a high amount of memory you can add a scratch disk, which is going to help in optimizing Photoshop and boosting your laptop's performance. You can do this change by navigating to:
Choose Edit> Preferences> Performance> Scratch Disks
3.Cache Size
You might have a vague idea what 'cache' is, but you may not know that the wrong cache setting can hinder your usage photoshop and other programs. Make sure to choose the correct cache preset in your settings.
4.Painting Cursors
You may not know that different painting cursors use different processing times, and some painting cursors use higher processing times than others. You should always go for a painting cursor who uses less processing time if you have a comparatively low-end laptop. You can do this change here:
Choose Edit> Preferences> Cursors> Painting Cursors
5.File Saving Options
For better performance and less usage of RAM, you can save a setting as "Save as to original folder" whenever there is a saving option appears. You can make this change here:
Choose Edit> Preferences> Performance> File Handling
6.Unwanted Fonts
There are many numbers of fonts, not all of them are necessary. All these unwanted fonts increase the loading time of the application. So for enhancing the loading time of your photoshop application, you can delete all those unwanted fonts and keep only the used ones.
7.Other Applications
If you are using photoshop, when some other applications are also working in the background then at that time you must be able to see lags in your laptop. So for no lags or lesser lags, you can close background applications. You may be surprised how many are running unnecessarily.
8.Pre-Loading Fonts
When you open Photoshop in your laptop at that time, everything loads from the starting and puts a load on your RAM's memory. There are some un-used fonts which put massive pressure on your laptop's RAM, so for not wasting much RAM on those unwanted font loading, you can do this change here:
Choose Edit> Preferences> Type> Type Options> Font Preview Size
Conclusion
These are some of the tips and tricks for optimizing your laptop for Photoshop. These small changes are going to put a huge effect on your working of Photoshop. With all these tips and tricks you will make your laptop's RAM load free of those unwanted things which were working with, such as unwanted fonts, saving options, painting cursors, etc.