35 Beautiful Twitter Backgrounds
Social networking has become a huge part of our lives. It is the way we communicate, share and interact with people that we haven't met, people we know, our family, our friends and people we will meet. These social networking websites have given us a platform to establish our online presence. How we do it, is by creating a profile and personalizing it to our requirements, our needs and our aesthetics. One of the more popular social networking websites is Twitter and we are sure that many of you out there love it no matter what people say about it. Customizing a profile is of extreme importance because when people visit it that is their first impression.
One of the most basic things what people do in order to customize their profiles on social networking websites is setting a profile picture and setting a wallpaper. Now, it depends on you of course, what sort of an impression you want to give, whether it is professional or unprofessional that is up to you. For those of you, who are looking for unprofessional ideas about a wallpaper for their Twitter profiles, check this list of 35 beautiful twitter wallpapers that we have compiled for you. Just click on the link in order to get to the full-screen wallpaper. Enjoy!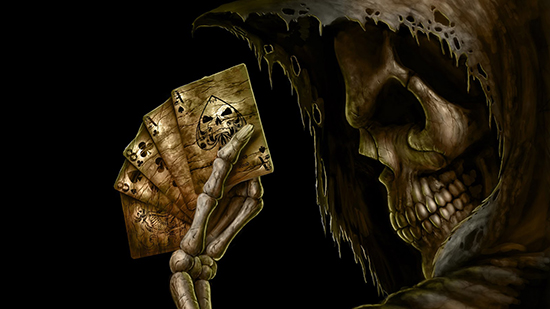 This one is perhaps very high on my top favorite list. This particular background shows you are very handy with playing cards and that you have a dark side to you too. Plus it's the skull and the way the cards are designed that absolutely get you.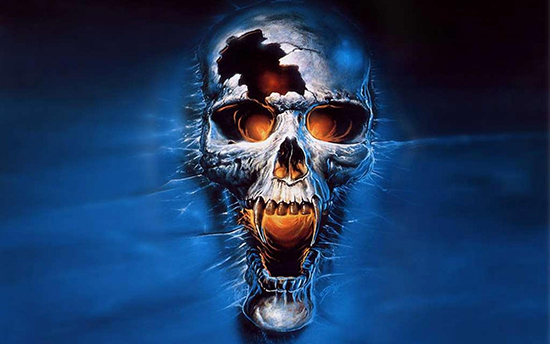 This particular wallpaper shows a skull coming out of a wall or a piece of cloth or something like that. I would have said ice but I don't see a lot of cracks. The fire in the skull is a gorgeous effect and the skull is screaming in order to give out this intimidating feel.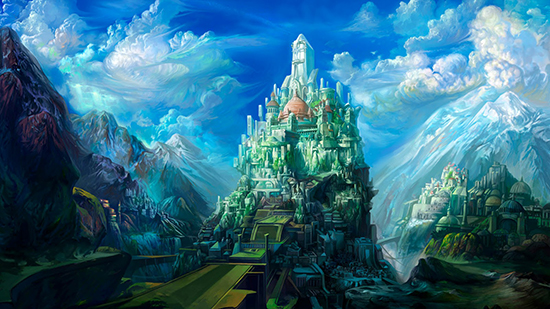 If you are one of those guys who dream of fantasy lands and whatnot, this is the wallpaper for you. Of course the world won't actually turn real but the point is the appreciation of creative imagination. It is a beautiful landscape with an amazing use of colors and shades.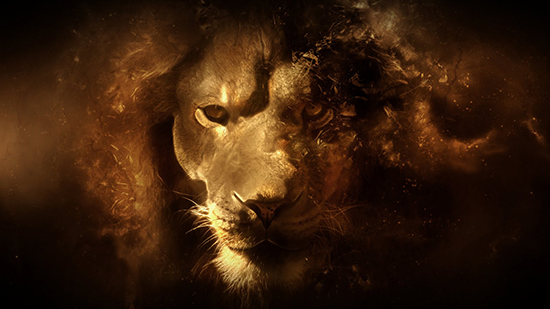 Who else is reminded of Narnia when you look at this picture? Well, I know I was and that is why this too makes one of my favorites. The way the lion is drawn is simply beautiful and it gives out this elegant feel and implies wrath; wrath of the lion.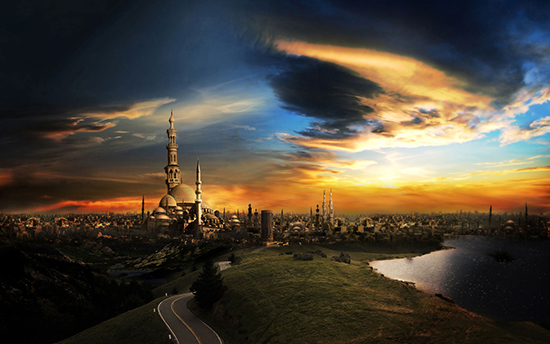 I know what you guys are thinking. This place sure does look unreal doesn't it? But what do you think this place really is? Do you think it exists or do you think it is a painting or a digital drawing of some sort? Eitherway it is absolutely gorgeous. Let us know what you guys think.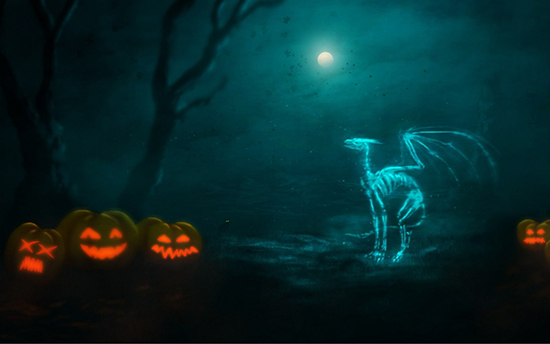 Boys and girls it is never too late to scare someone and when you speak of scaring someone Halloween is the first thing that comes to your mind. Of course that spooky holiday is long gone, but doesn't hurt to appreciate the awesomeness of that particular day does it?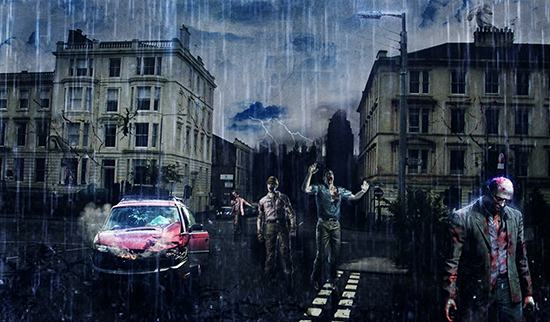 I am sure you guys must have played a lot of first-person shooters with the zombies and the living dead walking on the streets or some virus inflicted city. If you are into those sort of games, this is a wallpaper for you guys. It is kind of creepy is it not?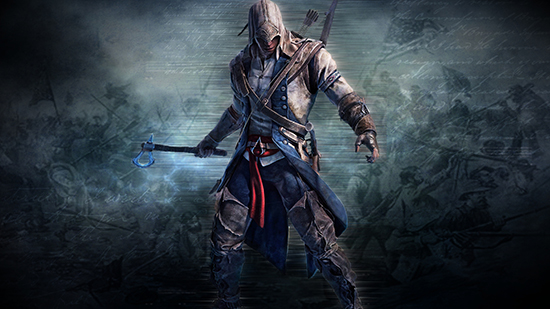 There are absolutely no words to describe this particular character. But for those of you who have been living on the moon, this is a character from the very famous game called Assassin's Creed. An absolutely brilliant character and a fantastic game.
27. INCEPTION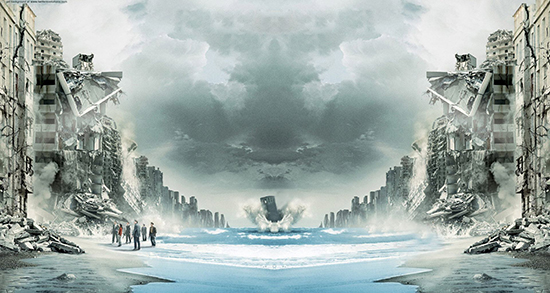 What does this place remind you of when you first look at it? Well, when I first saw this wallpaper, looking at the buildings, I was reminded of Leonardo DiCaprio's world in inception. However, I am pretty sure this has nothing to do with it.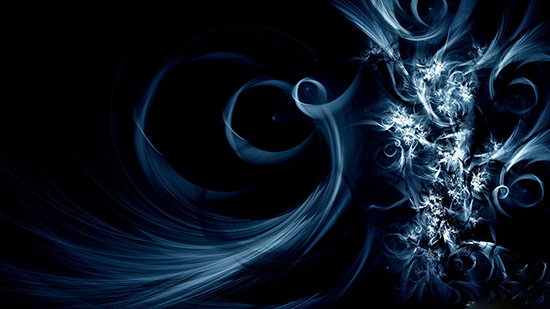 Art can take many forms and shapes. This particular piece of abstract, well, I for one do not have a lot of knowledge when it comes to art so whatever I don't understand is abstract for me. Anyway, this piece of abstract art is a creative spectacle. One surely worthy of a Twitter background.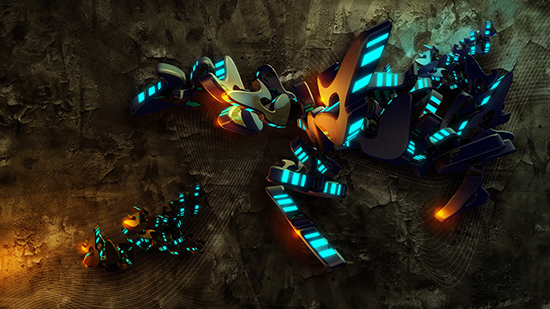 Are you guys into street art and graffiti? Well, as much as you might hate graffiti on your neighborhood walls, the fact still remains that it is really interesting and quite difficult if I might add. This wallpaper is 3D graffiti and that is exactly the brilliance of it.
24. ABSTRACT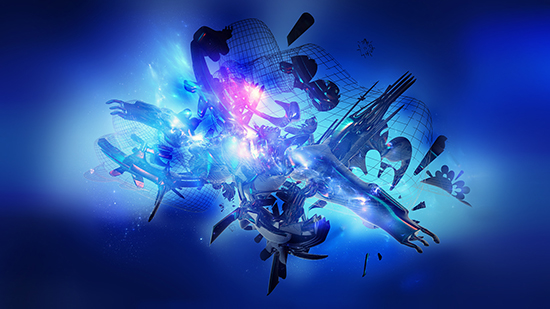 Be sure to let us know if you guys can make sense out of this one. If you ask me, this is a 3D model gone really wrong. You see that grid tangled everywhere, that's where I get the idea. Nonetheless, it is an exceptionally awesome 3D model gone wrong.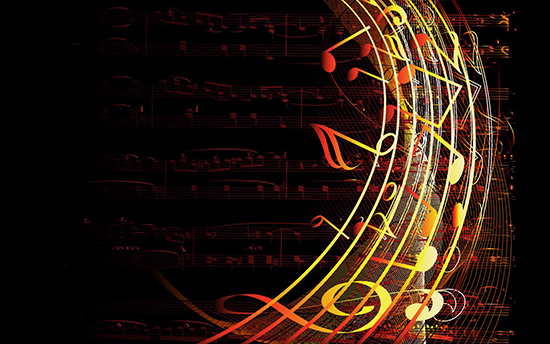 Are you guys familiar with the musical notes? If you are even a tiny bit into music, I am sure you will know how they look like and if you are into symphonies and all, you would definitely know what this wallpaper is all about. Well, this goes out to all the music lovers out there.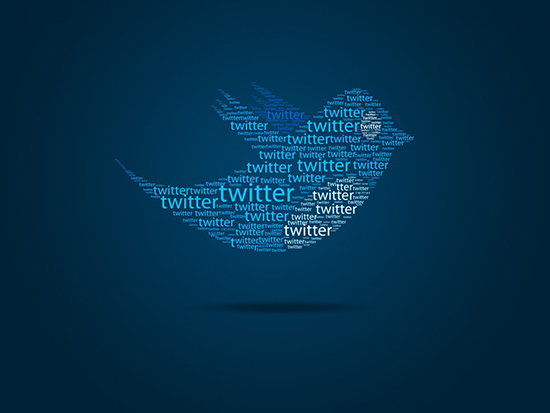 It is about time isn't it? Since this list lists down wallpapers that you can use on your twitter profile, we thought it will be a good idea to actually have a twitter wallpaper on here as well. This is one of the best wallpapers we came across. Hang on, you might find more here.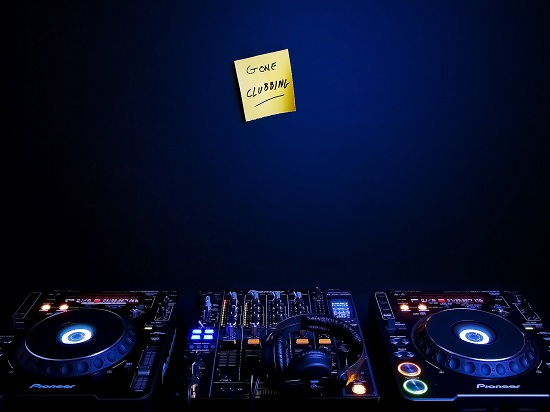 This is for all those aspiring and successful disc jockeys out there. A fantastic picture of the entire system with the buttons encircled with by LEDs. If you look at either side and ignore all the rest of the system, do those things not look like gas burners?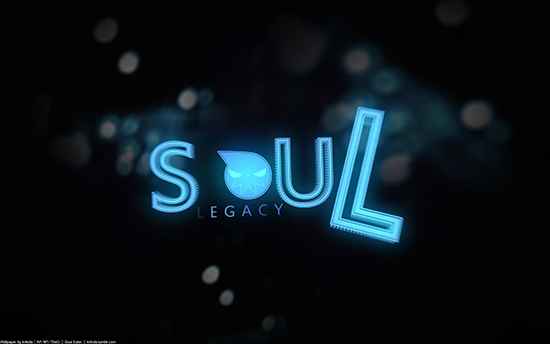 Have you guys watched the anime series that goes by the name of 'Soul Eater'? Well, the 'O' in the middle reminds me of that. I don't think this wallpaper relates to any particular thing because there are many things out there that are 'soul legacy'. We'll leave that for you to figure out.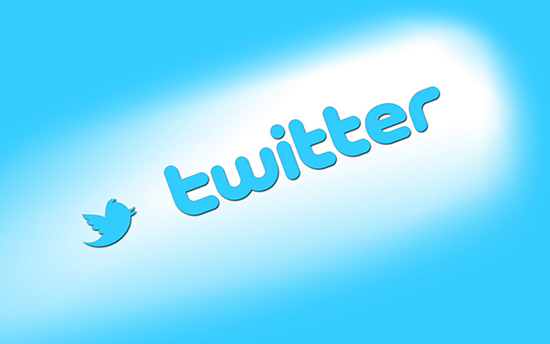 Just like I said. Here we are with another wallpaper with the Twitter logo on it. It is fairly light and easy on the eyes. So those of you who are just willing to go simple, this one goes to out to you and to all other crazy fans of Twitter in general.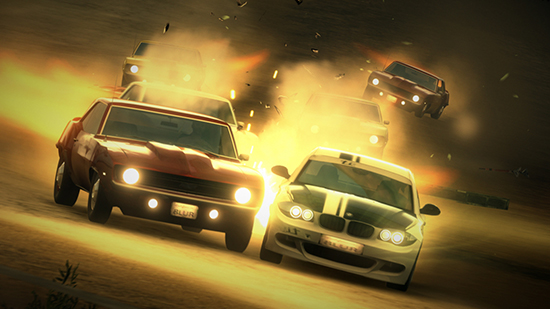 This particular wallpaper reminds me of all the hard-core racing games I have ever played. The most it reminds me of is Need for Speed. Can you guys place this picture to a game? If so, let us know in the comments.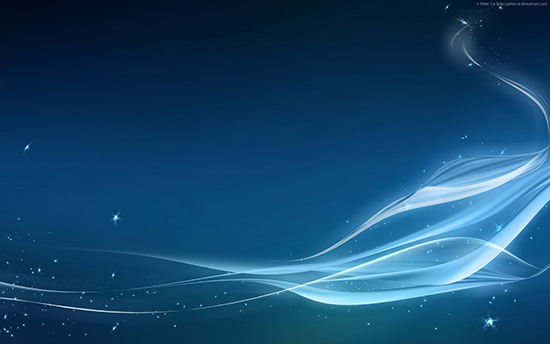 As I said earlier, the drawings or paintings I can't make sense out of, I classify them as abstract. This is a flowy wallpaper which is easy on the eyes, light with the colors and it just goes with the overall theme of Twitter.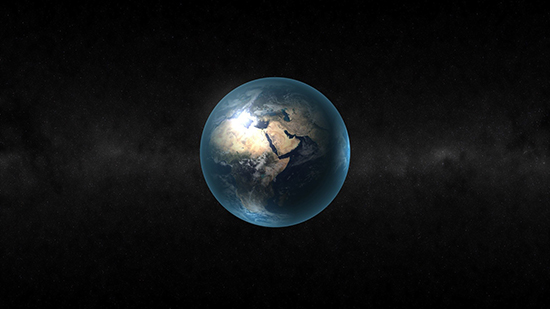 Our dear old planet Earth. Our DEAR old planet Earth. Enough said!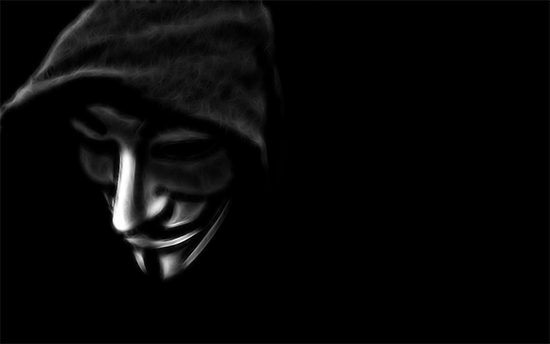 'Remember, remember the 5th of November'. 'V' for vendetta, I am sure you will agree, was an absolutely brilliant movie and this character was top-notch. For those of you who agree, this wallpaper goes out to you guys. Plus, the black and white touch always gets me.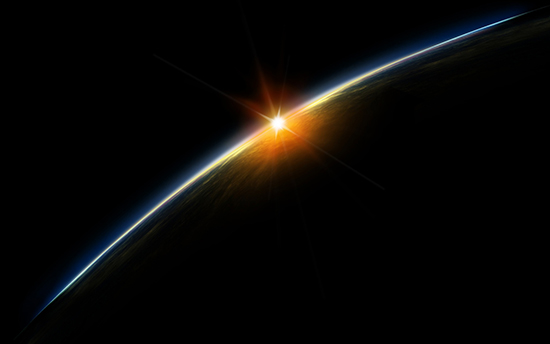 This happens to be a very common wallpaper and is usually used in movies as well. Well, in movies it is an actual animation of course but the concept is pretty much the same. The first light of the sun can be seen on the horizon which is a beautiful scene altogether.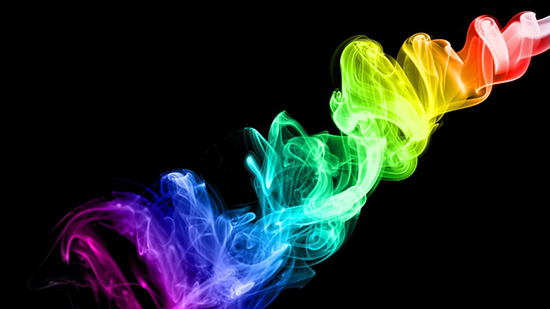 Do you guys remember the seven colors of the rainbow? Well, this smoke is all those colors; red, orange, yellow, green, blue, indigo and violet. Imagine if the rainbows in the sky actually appeared in this way. Would that be beautiful or scary?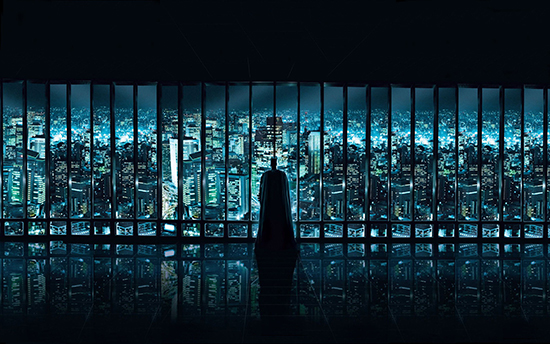 Would anyone like to take a guess at what movie this wallpaper belongs to? I'll give you a hint; the cape. As far as I am concerned and considering the awesome CGI there, there's only one movie that came out with the guy wearing a cape; Batman. Man of Steel is soon to come.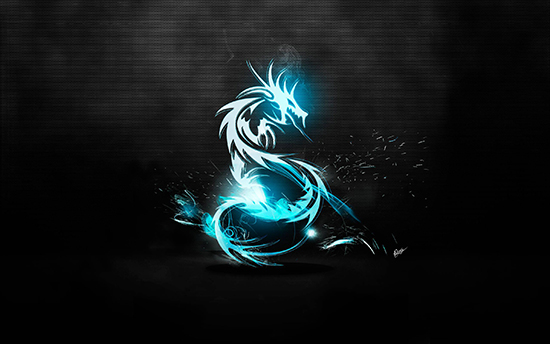 Dragons sure are scary and of course they never existed but whosoever came up with the idea of dragons, well, hats-off mister. To top that off we have people who turned a dragon into this tattoo like drawing with amazing neon lights. Makes my wallpaper alright.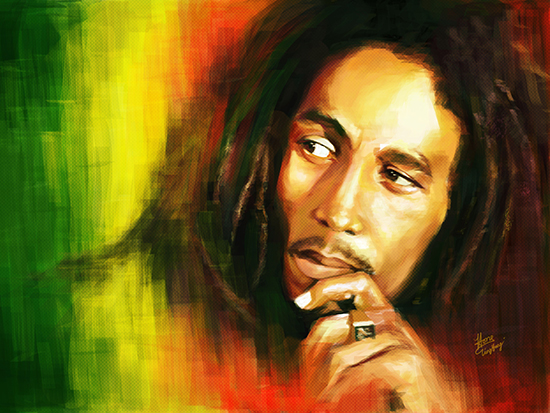 Is there any just way to describe the person above? Well, I don't think so. Any words I may choose might not do justice to this guy pictured above. Bob Marley was amazing and will live in our hearts forever and I am sure you will agree.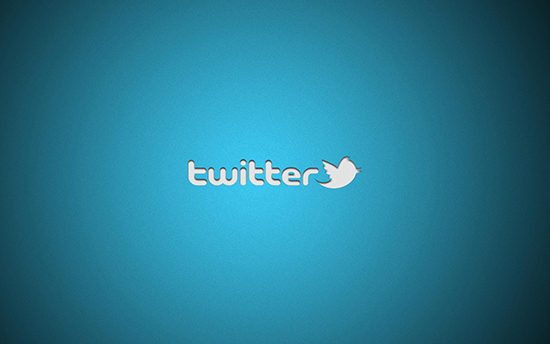 Well. what do you know, we have another Twitter wallpaper. This is perhaps the second-best in the list. The colors are dull which are very easy on the eyes. It matches perfectly with the overall theme of Twitter itself and it just goes. Besides, it is simple.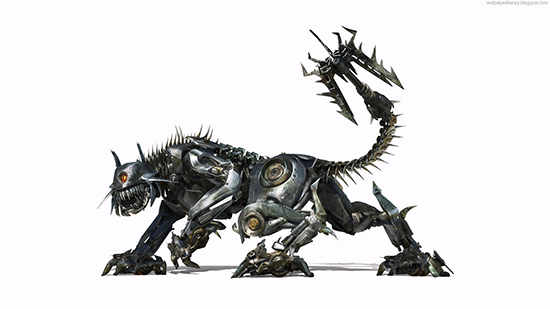 I am sure you guys know what this metallic creature is. Do you guys remember Transformer? I am talking of the movie not the animated series. If so, do you guys remember Decepticons? Well, this guys is their loyal, faithful dog. Hate to admit it, but he does look awesome.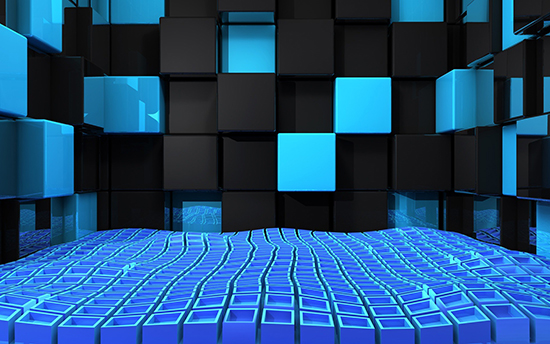 This wallpaper is a perfect mix of the shades of blue and gray or black if you may. I can see the Twitter blue too so it's all good to go. It is one of the simplest wallpapers out there but usually these blocks represent complexities.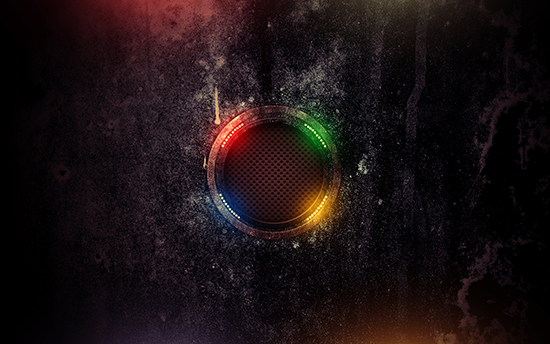 Red, Blue, Green and Yellow.  What exactly do these colors remind you of? Of course they are not in the same shape or order but to me they remind of Microsoft Windows. Do you guys have any thoughts on this one? Do let us know in the comments.
5. D AUTO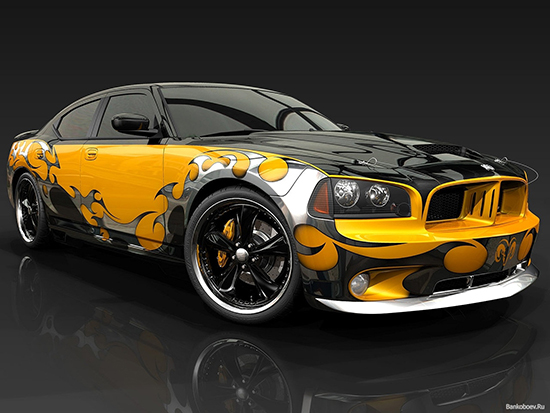 If you guys are fans of cars and you love to modify and paint them, this is the perfect wallpaper for you. If you ask me whether or not this car actually exists, whosoever made it did a fantastic job. If you are into fast cars, this goes out to you.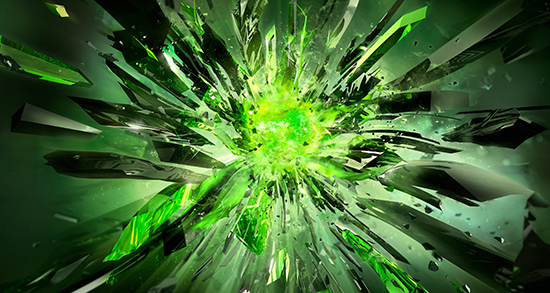 This is an amazing shade of green. I don't really know what to call it but for our purposes lets just refer it to as the XBox Green or Kryptonite Green shall we? The breaking crystal looks really striking and energetic with the green color and all.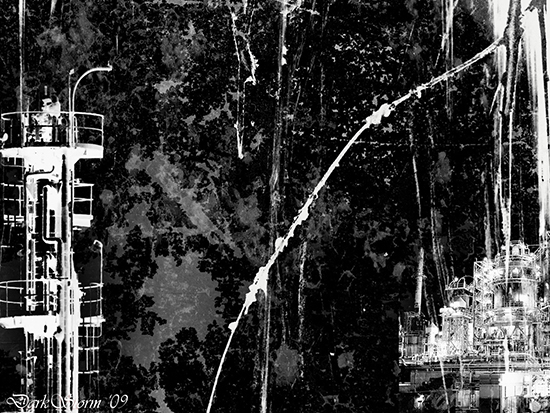 This particular wallpaper pictures a city in black and white. Apparently this is a scene from the year 2009 or in other words this picture was drawn in the year 2009. Even though it might not look it to an average 'watcher' there is a storm brewing. Title says it all.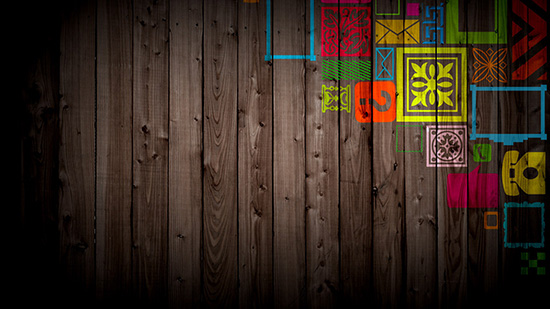 The classic wood feel to your Twitter background and for those of you who really love the class of the wood but not he simplicity, this one is perfect for you with a set of lively colors and shapes on the upper-right edge. It is the perfect amount of liveliness and elegance.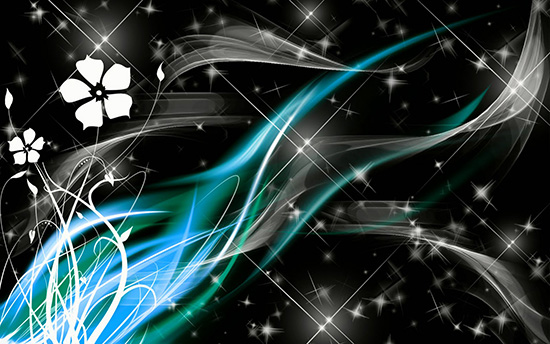 Last but not the least, here we have a black and white background with stars shining on it and white, blue, and green flow-y strokes right across the wallpaper giving it life and apparently to the flowers on the left as well.