5 Best Freelance Jobs for Freshman Students
Almost every college student could use extra money to pass his days. The outstanding student loan debt reached whopping $1.41 trillion in 2019. With such big numbers, it is safe to say that students can seriously benefit from an additional source of income.
Even so, in the midst of all assignments and classes, landing a full-time job and a good salary is close to impossible. But, don't lose hope just yet. Technology has brought students another great benefit – the chance to earn some extra money by pursuing freelance gigs. If this sounds interesting to you, below you can find the best five freelance jobs for students.
1.  Tutoring / Teaching
Instead of sitting crammed in the library trying to get some extra bucks from your peers, why not use your skills to earn more online? If you're good at a subject, you can apply to get gigs online and do professional teaching or tutoring lessons for those who need them. You can teach students in lower academic levels or use your language knowledge to help someone master the English language.
There are plenty of freelance jobs available not only on teaching website, but also on freelance work websites that give you access to all kinds of tutoring requests. This is by far the best freelance job for students since it allows you to work whenever you choose to, earn the money you agree on, revise the material while teaching, as well as add a useful experience in your resume.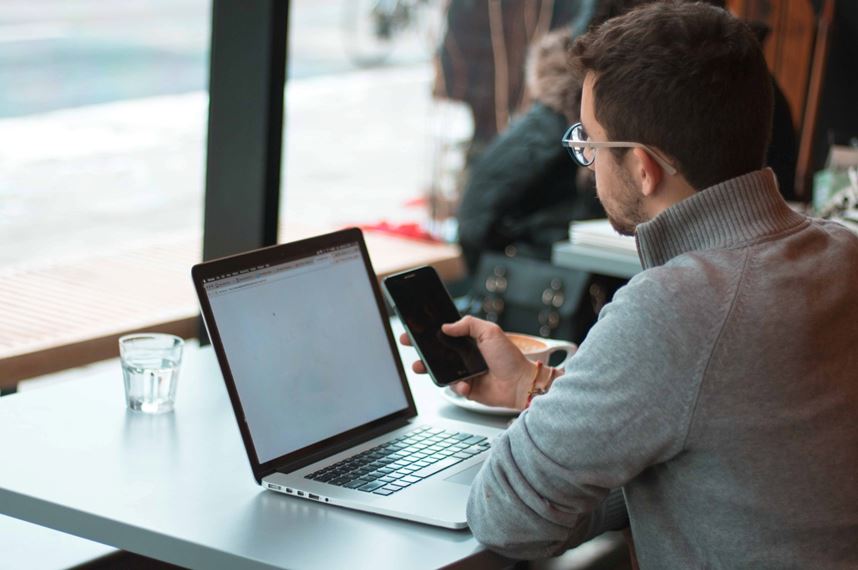 If you want to take this one step further, shoot some video lessons and share them online. You can turn these into a course or a downloadable e-book, giving you an extra source of income.
2.  Graphic Design
To do this job, you need to be good at designing and have some knowledge or experience in the field of graphic design. If you do, this is one of the best freelance jobs for everyone, not just students. With a nice portfolio and some dedication to your projects, you can even turn this into a high-paid career to pursue once you graduate.
Before you get some gigs in the field, you will have to prepare a portfolio to show to potential clients. Take your time when preparing the portfolio. Demand in this field is big and growing, so you need some great projects to showcase to enter the competition.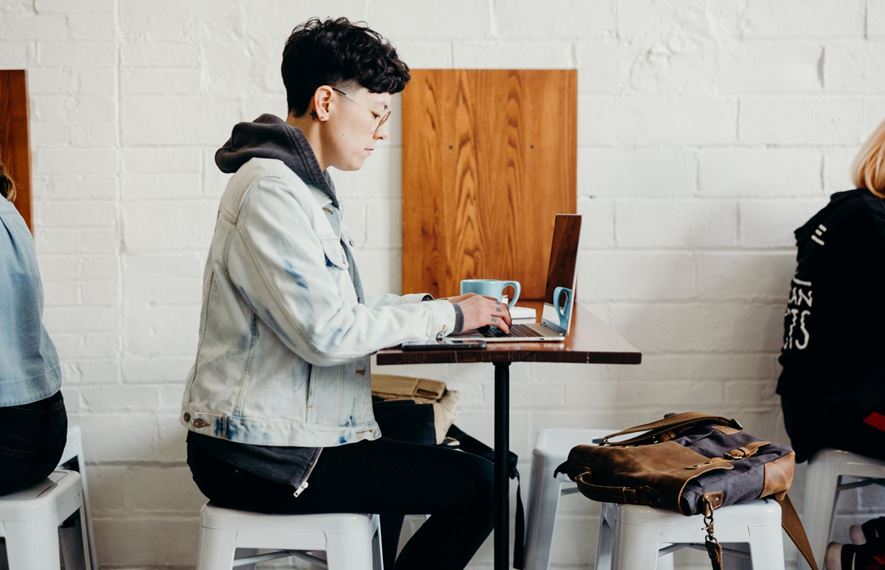 3.  Content Writer
It is time to put all those writing and research skills to action. When you were given essays to write, you probably wondered what good will this be for your future. Well, here is your answer. Writing skills are an amazing tool to have at your disposal, but you don't have to wait to graduate to use what you've gained with practice.
Whether you choose to do journalism or blogging, you can make a fortune once you get your name out there. For example, you can work in writing services. Students need to buy dissertation, because many of them don't have any time for this. So you can help your classmates and earn money. The more clients you have and the harder you work, the more you can spread this database and make a fortune from writing.
There's no need to make any investment or dedicate a specific amount of time of your day to be a freelance content writer. That's the beauty of the freelance world – you take as many projects as you want, when you want. However, you should know that being your own boss requires a great deal of responsibility. If you take on a client's project, you need to stick to the agreed schedule if you want to keep your reputation high.
4.  Editor
Editing is rather similar to writing only, in this case, you get to change the work of someone else. As you know already, the first draft is the worst version of what the task should look like. Also, the person who writes content is the worst person to edit it. It's very easy to miss the flaws and mistakes when you're somehow connected to the writing process.
Therefore, the demand for editing services is as big as that for writing. If you're more interested in fixing errors and have a good eye for detail, this is a great chance to earn some money.
5.  Social Media Specialist
Students today have one great benefit over older people – they know technology better than anyone else. You've probably grown with it and have used social media since the very beginning. Well, this is the time to shine. You can use your social media skills obtained through communication and some posting on your profiles to make some money. There are many businesses and brands who want to establish good presence online and improve their social media pages. That's what you will be asked to do as a social media specialist.
Conclusion
With the many benefits technology brings to make the lives of students easier, it is impossible to say that you can't finish something as a student today. There are writing companies to handle your papers, apps to help you organize your studying, and remote job opportunities to help you pay off the student debt. In this article, you've read about the top 5 choices for freelance work among students. But, there's much more where this came from, so don't be afraid to experience.
Author's Bio
Robert Everett is a freelance graphic designer. He started this career as a student, trying to pay off his student loans and make a decent living. What started as a slow way to make some extra cash soon turned into a highly successful and highly paid career.