Need to pay for web development? Use a business credit card
If you're an entrepreneur just starting a small business, you've probably already come face-to-face with one of the fundamental problems facing small-business owners today — cash flow. There's so much to pay for, and in the early months of your new business, so little cash to do it with. That's where business credit cards come in handy.
A business credit card can provide you with the necessary financial wiggle room to pay for essential services that can help your business grow — including Web development. But before you start charging business purchases, it's vitally important to know the ins and outs of using these financial tools, so that your business can continue to thrive without the added burden of credit card debt.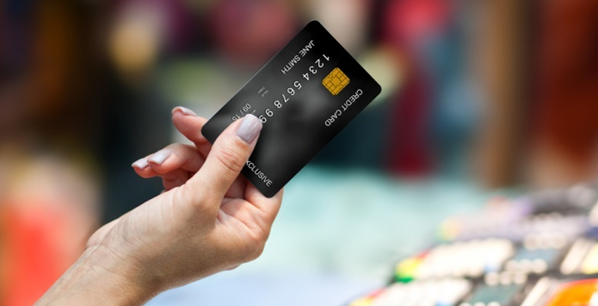 It's Worth Using a Business Credit Card
The idea of charging business purchases to a business credit card might seem overwhelming, and just as with personal credit cards, it can be easy to get in over your head. But business credit cards can have their benefits. For one thing, many business credit cards offer rewards and perks, including cash back on certain purchases, access to airport lounges, airline miles, or discounts on gas and other purchases. Additionally, business credit card accounts typically have features that make it easier for business owners to keep track of employee spending or create financial reports. These features can streamline your business's accounting services.
Best of all, using a business credit card can make it easier to cover the cost of purchases like Web development. Hiring the services of a professional web developer can have many benefits for your business, including boosting sales and profits, expanding your company's brand recognition, and attracting the attention of new customers. But it's one of those costs that many fledging entrepreneurs struggle to work into the budget, and as a result, many may convince themselves to put off the purchase. Instead of delaying this crucial step in growing your new business, you could use a business credit card to cover the cost while, at the same time, racking up rewards and establishing a solid credit history for your business.
Make the Most of Your Business Credit Card
A business credit card allows you to access an account in your business's name, and many cards allow business owners to issue copies of the card to several users. This could let you give your employees access to the business card account too, so that you can more easily track employee spending and avoid asking your employees to make work-related purchases out of their pockets. Your payment history will be reported to credit bureaus under your business's name, allowing your business to establish a history as a low-risk borrower, so that if you ever need a bank loan, you'll be able to qualify for better rates.
Get all you can out of your business card by taking advantage of rewards and perks the card may offer; you may even consider using different cards for different kinds of purchases, to maximize your rewards. Perhaps one could help cover the cost of getting your first website built and initial attempts into online ads and SEO.
Maintain the same good card use habits you have with your personal cards. Always pay your balance in full and on time to avoid interest payments and protect your credit score. Defaulting on a business credit card can wreak havoc on your personal credit score, too, so be careful. Use the card issuer's tools to track your business purchases, and save receipts just in case.
The most important thing to remember when using business cards is that you should never use a business card for personal purchases — that can create some real accounting headaches. You might want to avoid carrying your business card around with you unless you know you're going out to make some business purchases. This can help remove the temptation to charge personal purchases to your business account.
If you're looking for a way to cover start-up costs for your business, consider using a business credit card. A business credit card can be a great way to get your hands on much-needed cash to cover necessary business expenses, like Web development services. With the help of a business line of credit, you and your employees can cover all of your work-related expenses, in a way that makes it easier to keep track of expenditures and boosts your company's credit rating, too.