10 outstanding flat wordpress theme for business 2014
Flat design is here to stay, at least in 2014. So for businesses who want to stay with the trend and upgrade their site to a flat design look, you can always use a flat wordpress theme for business and corporate. This will save you lots of cost, especially if your site is already running on a wordpress platform.   For businesses who are not on wordpress, you can always look for html templates instead and have your designer or webmaster modify some of the code to create the look that you are looking for.
Here are 10 of the best looking flat wordpress themes for business and corporate.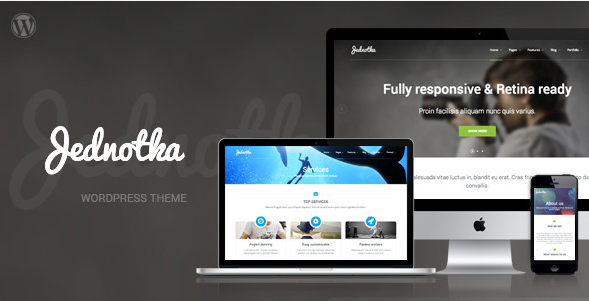 Launched only in December 2013, Jednotka has already gathered an impressive record of positive reviews.  There are a lot of advanced function being built into this theme, including customization admin panel, responsive design, custom CSS support, retina ready, unlimited colors etc. All these are built on the latest bootstrap 3 framework.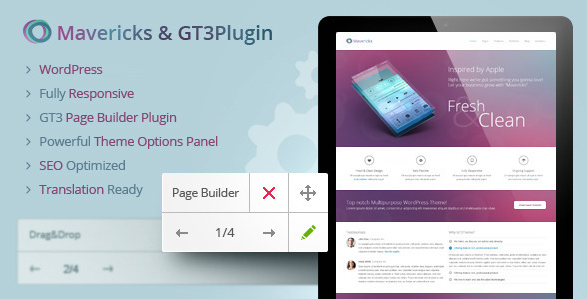 Mavericks is another new flat wordpress theme that was launched in Nov 2013. It comes with a beautiful default design that can be easily customized through a page builder plugin.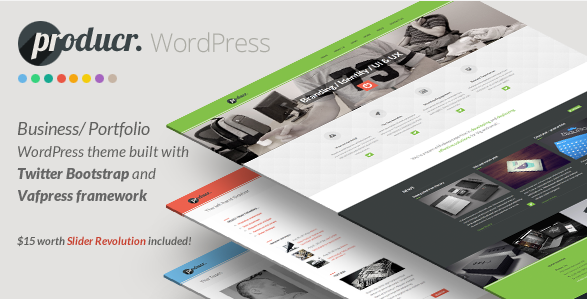 Producr was built on the Bootstrap and Vafpress Framework, which makes it easy for any wordpress developer to further extend its capabilities by customization.  It also comes with a page blox and a library of shortcode for easy page building.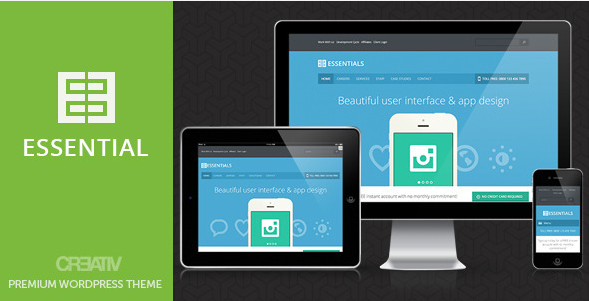 Anyone looking for a modern business website wordpress theme should take a look at essential. It is a well built wp theme that caters specificially to a busienss website. From team pages to career opportunities to featured product page, it has everything that a business website will need to update its look.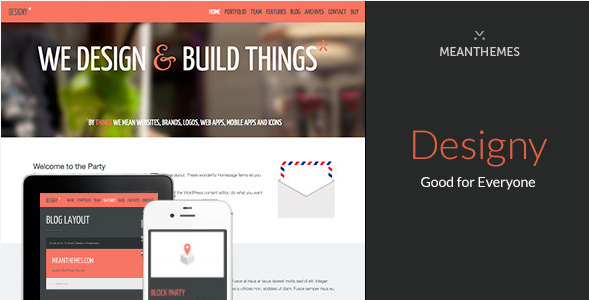 A modern business theme that uses flat design very well. Comes with tonnes of design customization options including colors, fonts, post formats etc.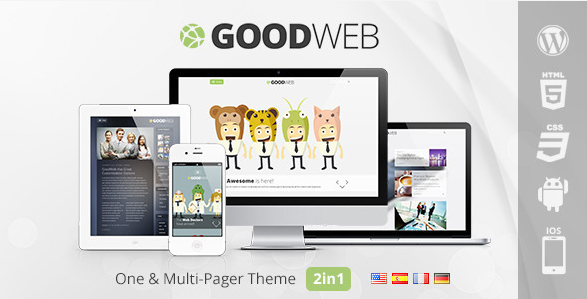 Goodweb is a 2 in 1 theme. You can choose between the normal web theme or the one page design. Both are rendered in beautiful flat style UI that looks good on both web and mobile. It also has a customizer for you to easily change the look of the theme.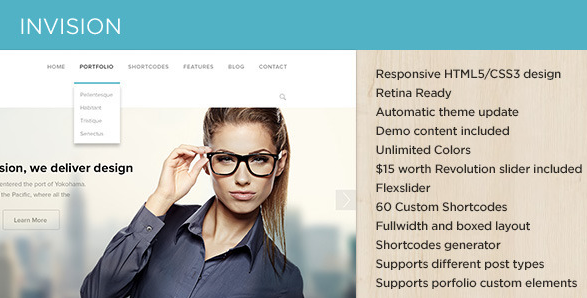 Invision is a nice look flat wordpress theme for corporates. It comes with 60 short codes and unlimited color selection. You can also use the shortcode to add in any additional functions.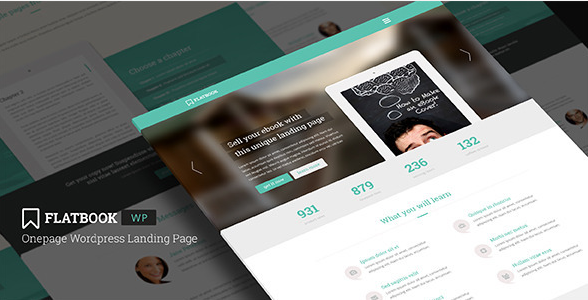 If you about to launch a new business, then this flat design landing page theme will be very relevant.  You can add in lots of useful stuff such as mailchimp integration for email collection, pricing tables, video support etc.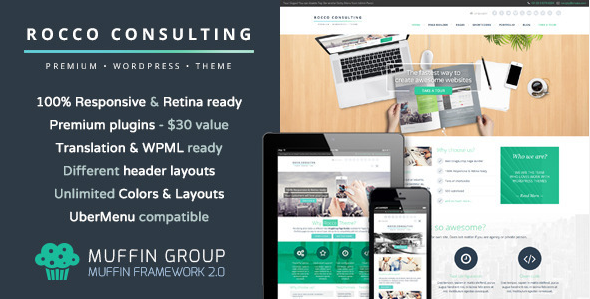 The best feature for this theme is its drag and drop page builder that you can use to create any new designs.  In terms of design options, it has unlimited color and layouts for you to play around as well.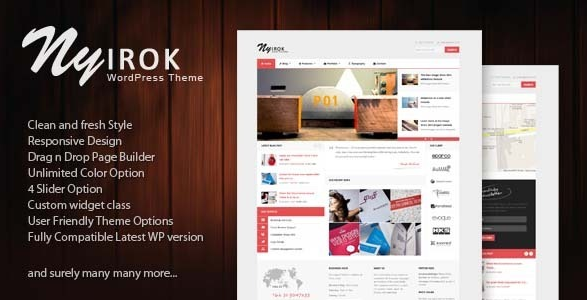 Another beautiful flat wordpress theme for business. It also comes with a page builder with umlimited color selections. It can displayed well on both web and mobile.