10 latest innovations in financial ui design
Financial institutions used to have a bad name for having the worst online experience due to their legacy systems. In fact, most of their UI design doesn't hold up well when compared against other modern web services. Fortunately, that has changed in the past few years as financial institutions aggressively adopted new systems and UI to make their services more user friendly for their customers.
In this article, we will take a look at some of these innovations that is happening to the financial UI design from different organizations such as Halifax bank, Google Wallet and Financial Times. If you happen to know more examples, please feel free to share them in the comments.
#1: Product comparison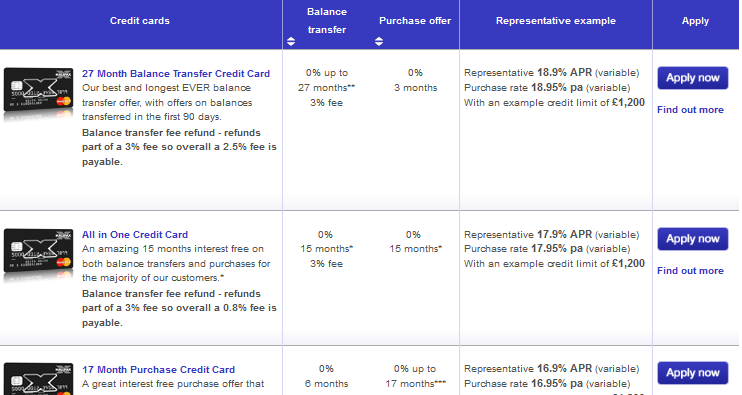 Product comparison tables have become a norm in online ecommerce stores but it is still relatively less used in financial insitutions. A good example of how this can be used comes from Halifax bank.  It used enhancements which enable you to compare credit cards such that a consumer can easily know how each card is different from the rest. This is a good approach that should be used for all the different financial products from credits cards, to insurance to mortgages.
#2: Bubble budgets for easier budget management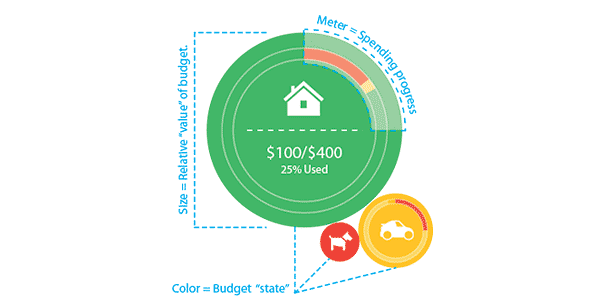 One of the fastest growing personal finance tool is MoneyDesktop.  The UI it used for budgeting is financial UI innovation as it represents budgets using circle that are color and size coded. This change in visualization makes it much easier for a non finance person to see how is their budget doing.
#3: User profiling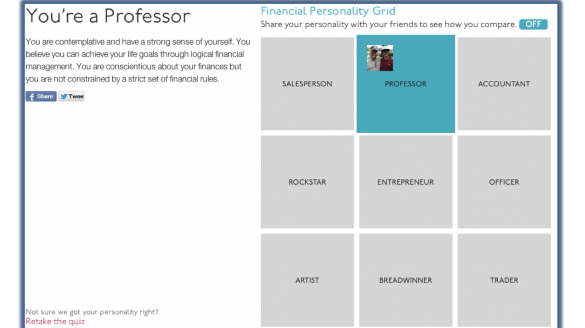 User profiling is commonly seen in dating or entertainment service web sites which tried to assess its users through a survey so that the right recommendations can be forwarded to them.  It is rare to see them being applied in banks but I think it should be. Knowing what level of financial literacy your customers are is important to recommend the right kind of information to them.  Here is a good example of how one new financial service did it.
#4: Gamification in financial UI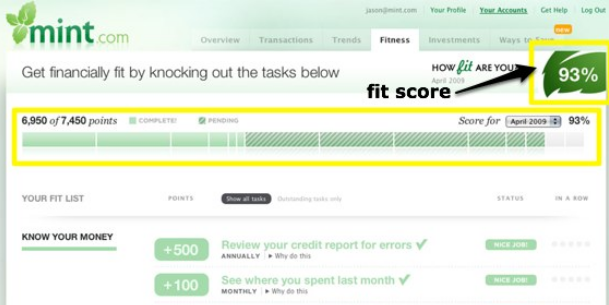 Gamification is a powerful behavior concept that can help people achieve their financial goals. Mint.com has applied this concept successfully to their dashboard systems. Their users can tell, in one glance, how much of their financial goals have been achieved and how to improve.
#5: Mobile financial UI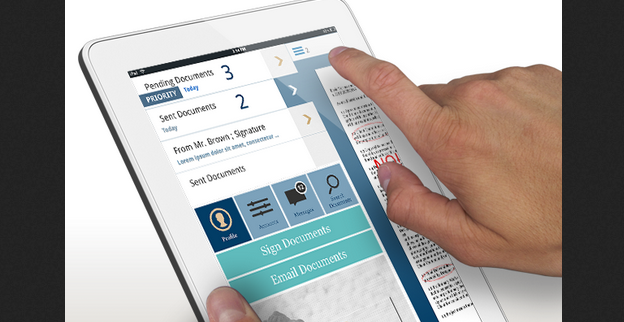 One of the biggest changed I have seen is the move to mobile banking. Due to the change in platform, lots of banks have used this opportunity to recreate the entire mobile banking experience to be line with the latest UI design. Above is a good example from Dimension Capital Management with its slick interface design.
#6: Sending money within email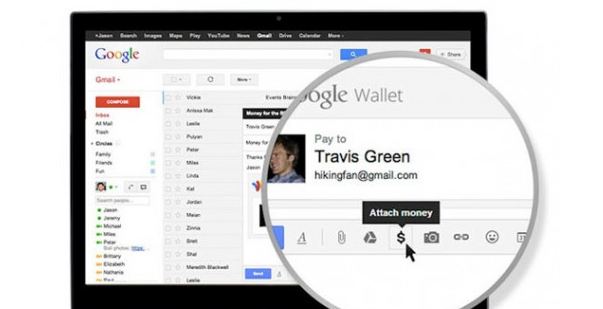 Google has been aggressively integrating its Google Wallet into other Google services. One of the most interesting integration comes from Gmail where a money symbol has been added to the list of icons in the email inbox. While the UI change might be subtle, the implication can be wide ranging as it simplifies the UI needed for payment.  No longer do you need to log in to another website such as paypal as everything can be accomplished within your inbox.
#7: Flat design for financial UI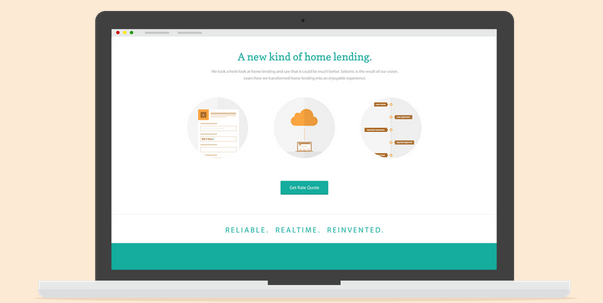 Flat UI design is very new but cutting edge financial institutions are already using it in their software. One example is Sebonic Financial which used the flat UI for its mobile app.
#8: Making sense of your financial transaction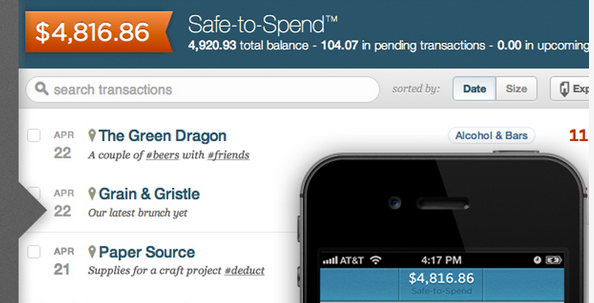 The breakdown in our expenditure isn't good enough to let us remember where and why we spend the money. Simple.com came up with this great UI that only only gives a more detailed explanation on where the money has been spent, it also enable the user to add tags to the transaction so that we can better remember it.
#9:  Financial UI for corporate clients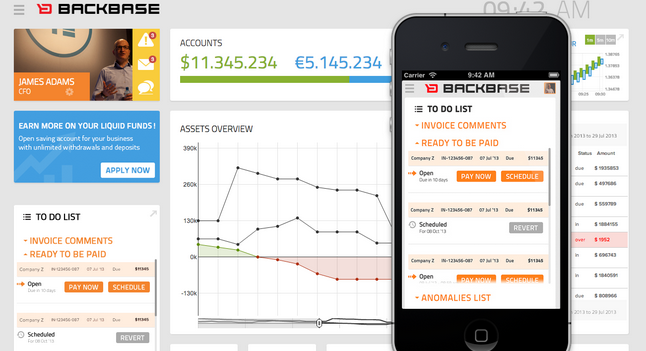 For those who worked in the bank, you will know that corporate clients are one of the most valuable group of customers. However, their needs are entirely different from consumer customers but rarely is that a financial UI that caters for them. Backbase is one of the few who did it.
 #10: Financial news UI innovation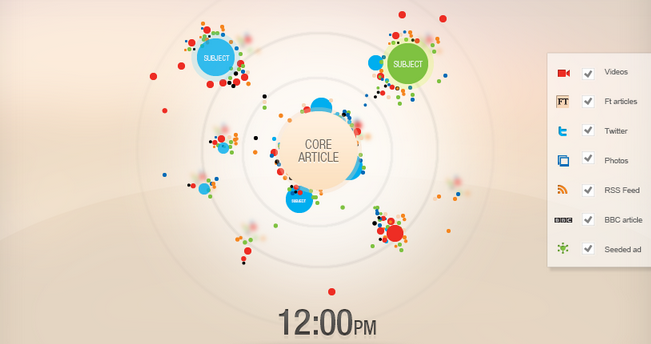 Besides the actual services, there is also innovation in the way financial news is presented. One of the coolest I have seen is the above whereby you can see which news is becoming hot from the size of the cluster. It is a neat way to showcase what is hot and what is not.