How to create a website without any web development skills
Nowadays, everything that matters must be available online. If you don't have an online presence, then it's almost like you don't exists. We're using Facebook, Twitter, Instagram, personal websites and much more, not only for entertaining but for getting updated with the news which are important to us. The internet is so well integrated in our life that now the demand of new websites its increasing at a much higher rate than 10 years ago.
If you have a business, a music band, a small shop or a big corporation, if you want to make your ideas known or to spread the word about an upcoming event, you need a website. For that, you have 2 choices: hire someone to make it or do it yourself. Sure thing, first solution is ok if you have a big budget, but if you are running low with your expenses or you just want to not dealing with others, then the last choice is the best one.
Developing  a great website requires years of experience in both graphic design and web development, so if you don't have these skills, then you will have a big problem. I strongly recommend to avoid messing around when it comes to creating a website because if you don't know at least the difference between Javascript and Java, then the result will probably suck.
So, what can you do in this situation? Well, use a website maker tool which can even be available online. This type of software is not a new idea but until a few years ago, a website created using this type of environment was plain ugly. Thanks to the evolution of technology and web scripting languages, now we have some incredible platforms for creating websites fast and without knowing anything about web design and web development.
One of such tool is imcreator.com, a free website builder packed with the most interesting tools that you can get.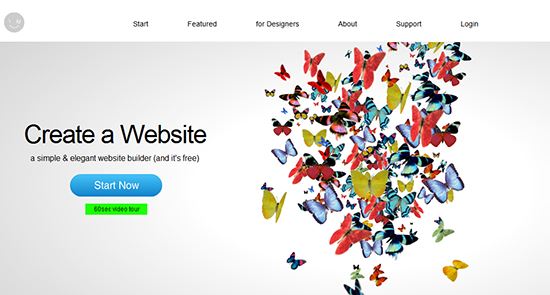 IMcreator is a fast website builder based on HTML, CSS3 and Javascript. You don't need to have any developer skill because it works using a Drag & Drop editor, by using either an existing design or creating a new one from scratch.
Their themes are extremely well made because they collaborate with some great designers in order to deliver stunning designs. Also, It is extremely affordable and if you are not interested on getting a domain, then the hosting will be free.
Creating a website is as simple as 1-2-3, literally. Let's see it in action, step by step.
Step 1. After clicking the start button, you are welcomed by a choosing screen. Here you decide if you want to use a template, a new blank design or an existing project. Let's use a template.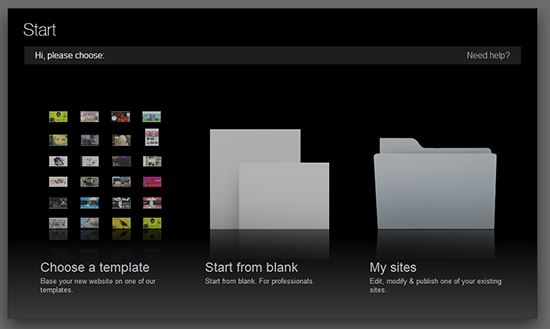 Step 2. As you can see, we have a plethora of themes from which we can choose, so it's all a matter of taste. Let's go with a theme suitable for a photographer. You'll see it in the next step.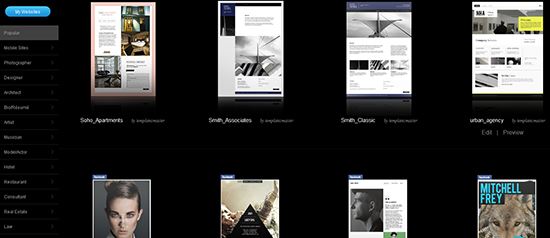 Step 3. Now that we decided upon what theme to use, we can start customizing it. All the controls are extremely intuitive and easy to use, so even a beginner will know how to create a website in just a few minutes.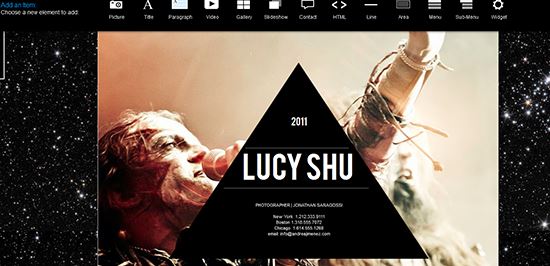 That's it! As it told you, is as simple as 1-2-3. Now you have a fully functional website without spending a dime. So, as a conclusion, if you want to create a website fast and you don't want to allocate any budget for it or you just want to create something fast, then imcreator.com is the best tool for the job.