Why Web Design is Essential for Businesses in 2020
Most of today's businesses require a strong and influential online presence to strengthen their reputations whilst driving sales. More and more people now head straight online when they want to buy specific products or shop with certain brands. High-quality websites play a huge role in driving revenue and improving brand engagement. It's hard to think of a single business that wouldn't benefit from having a website. Let's take a look at the key benefits of business websites right now.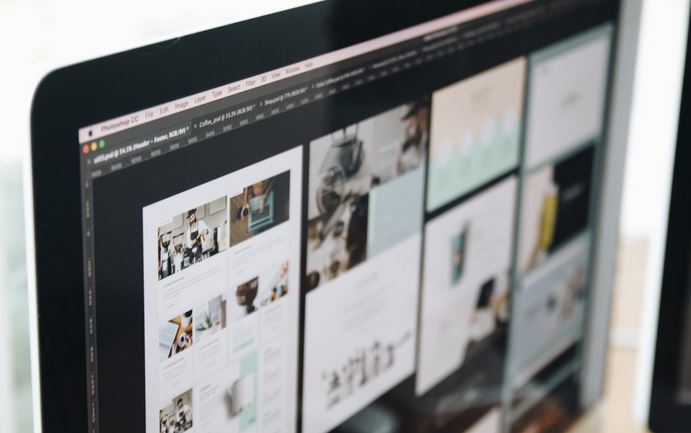 Build credibility
Having a website makes you appear more credible. If someone can't find you online, they may regard you as amateurish or untrustworthy. Although it's likely that other businesses are offering the same kind of products and services as you, your website can help you stand out from your competitors. The presence of a website reassures potential customers and helps you make a positive first impression.
Introduce your brand in style
A website gives you the perfect chance to showcase who you are and what you do. The best websites present brands in a positive light, clearly explain what they have to offer and what their values are. They make it easy for customers to purchase products and get in touch when they have a query.
Generate leads
Businesses websites substantially improve the chances of generating leads. If a consumer is interested in a product, they can use the contact information on the site to get in touch for further information. They can also go online to read reviews, check ratings and find out more about the products you are offering.
Save time and improve customer service
Most customers have experienced the frustration of being unable to contact businesses. Even when you do manage to get in touch, receiving an unwelcoming response can be very disappointing. When someone visits your site, they should feel instantly at home and able to find the products that they need. A quick-loading, aesthetically-pleasing site that's easy to navigate can help you make an amazing first impression and turn visitors into long-term customers. Your website can play a huge role in determining how your customers perceive your brand and products.
Offer updates and announcements
When you have a well-designed website with an intuitive content management system (CMS), it's easy to keep your customers about the latest news, offers and product additions. Many website owners encourage people to sign up for newsletters and push notifications so they can alert them to all important developments.
Bolster your SEO campaigns
Quality web design and development influence your performance on search engine ranking pages. A quality web developer will ensure the code is SEO-friendly so spiders can crawl and index your site effectively. The search engines also reward sites that offer a great user experience and load quickly.
Create trust
It's very hard for customers to trust poorly-designed websites. If your site looks unattractive and features outdated information, people will likely go elsewhere. Professional-looking websites attract customers, encourage people to recommend your brand and widen your audience.
Deliver consistency
Consistency is very important when it comes to delivering a satisfying user experience. Fonts, styles and layouts need to remain similar or the same across your site. An inconsistent feel can make your site appear unprofessional and harm your reputation. Consistency helps you keep leads on your site for longer and brings them closer to your brand. Quality websites win more leads, generate more conversions and help you reach your business targets.