An astonishing photo editing magic at the mere click of a button is now possible with Luminar
If your Christmas list is not ready yet, you should know that Luminar 3 will be released in December 2018. Yes, Santa can do some magic and bring you a great color photo editor, available for Mac and PC. Luminar 3 comes with many easy to use filters, with AI powered features, and with the realistic touch every photographer wants.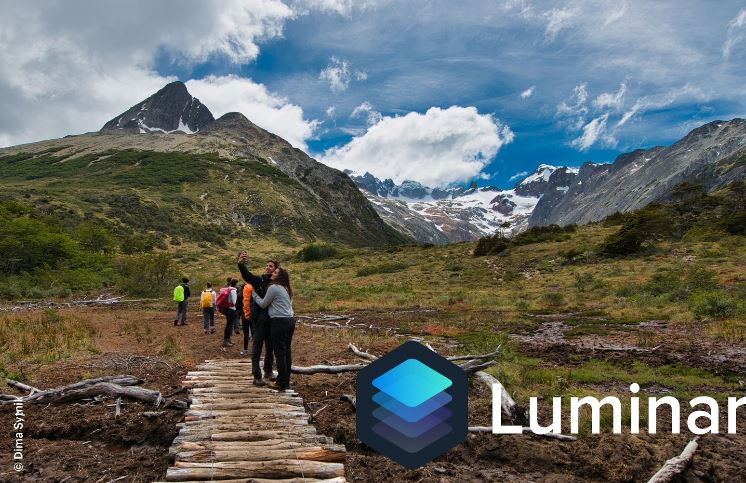 Why Choose Luminar
There are many reasons to choose Luminar. It is completely dedicated to photography and you can feel the passion behind every filter. It's not expensive like Adobe Photoshop and it's much easier to use. It allows you to focus more on moods, atmosphere, stories, and less on layers, masks, and selections. And more…
A Subtle Color Photo Editor
Let's face it: fancy and dramatic photographs are nothing compared to natural ones. It's easy to deliver a portrait with greenish Shrek-like skin, but is very hard to deliver a portrait with natural nude shades. Luminar is already known for its love for colors and simplicity. Its color photo editor offers you refined control over the colors. You can easily achieve the mood you desire, from vibrant energy to subtle touches of sadness.
Professional Editing Tool for Mac
If you are familiar with Photos, the built-in image editor Mac has, you probably know that extended control comes from extensions. And that Luminar can be used as an extension, when you really need a professional editing tool. So why don't you use Luminar from the beginning? If you don't want to jump to conclusions, Luminar has a free trial program to convince you.
Note: If you are not familiar with Photos and you are a Mac user, you should try Apple's over-the-phone classes in order to learn how to use it.
Exquisite Textures in 1 Minute
Applying textures can be a nightmare. Take the old paper texture, for example. It is often used because it adds depth and a sense of history, a vintage style if you want. To create it in Adobe Photoshop means using several layers, filters, and effects. It also means knowing what to do and how to compose this texture. On the other hand, Luminar has texture presets you can download and use. Don't worry, you can still use the texture you've created in Adobe Photoshop, but now you have other options too.
What's New in Luminar 3
Luminar 3 benefits much more from AI technologies than its previous versions. It not only gives you powerful tools, but it also learns how you think and what you often want. As always, from dramatic effects to natural subtleties, Luminar thought of everything.

Landscape photography is one of the most challenging type of photography. You depend on weather, location, time of the day, and many other unknown variables. Great photographers spent weeks waiting for the perfect conditions. You all know how difficult, and important in the same time, is to have a perfect sky. Sky Enhancer is designed to help you with this matter. Using neural networks, the algorithm behind Sky Enhancer learned to improve any type of skies. You don't need selections and layers anymore. This AI tool provides you with a slider, which controls the intensity of the effect. The rest is magic!
Another astonishing tool provided by Luminar is Accent AI. It substitutes many of the manual adjustments a photographer usually does. Forget about fixing exposure, contrast, saturation, and so on. Accent AI dynamically adjust all these for you. In a matter of seconds, and with a natural result, this tool enhances everything that needs to be enhanced in your photograph. You have just one slider to manage, the intensity of the filter.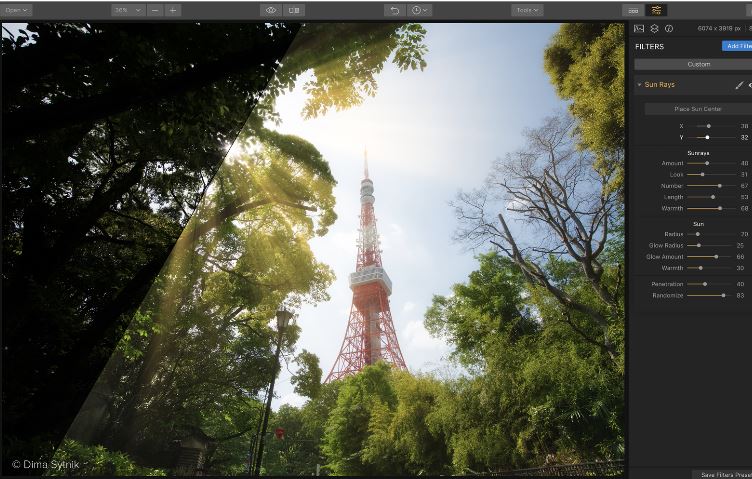 To add sun rays into your cloudy photographs, this must be magic. But it isn't, is just the work of AI enthusiasts from Skylum. Sun Rays tool allows you to add some form of sun into your images. It can be a dramatic bunch of rays through the trees or a soft glow of your subject's face. And, of course, it can be anything in between. Imagine what this tool can do for your wildlife photographs!
This December, Luminar 3 is coming to prove you that creativity is all you need in order to be a photographer. Forget about spending hours in front of your computer, editing, and re-editing your photographs. Forget about heavy tutorials, technicalities, and artificial images. Great compositions are made inside your head. For everything else, there is Luminar.