Why your company's online reputation matters
It's long been established that a business' reputation and its success are tied together. Organizations such as the Better Business Bureau exist to promote honest business practices and reward reliable businesses by encouraging customers to patronize them. With the advent of the internet and the online economy, much of a company's reputation is based online. It's extremely important to the success of your business to manage your online reputation.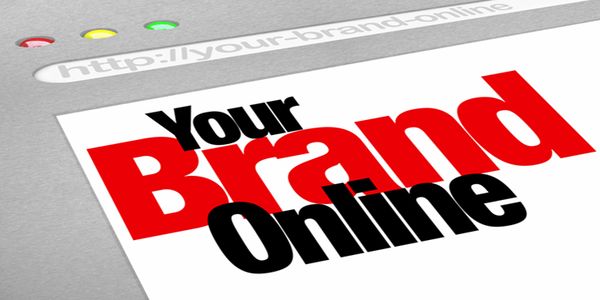 Why the Internet is Different
In some respects, your company's online reputation is built in the same way as its offline one. Customers who feel well-treated remain loyal to your brand and recommend your business to friends. If a customer is unhappy with some experience at your company, she may complain to a manager or even contact the local branch of the Better Business Bureau. With offline complaints, however, there is a relatively limited sphere of influence for any customer.
However, the internet changes the entire dynamic. Because of the way people interact on the internet, everyone who has something to say about your company can say it with an equal amount of apparent authority. A person who has never even worked with your company could write a negative review, and it will be treated as truth by anyone who reads it. Because of the anonymity of the internet, word of mouth reputation is built by a list of anonymous comments.
Another difference of the internet is the speed at which news spreads.
Lightning-fast communication means that reviews and threads can go viral quickly. While sometimes a company receives good online publicity for an act of kindness, in general, it's far more likely to be bad news that spreads like wildfire. This may be more common for large, well-known companies, as there is a certain appeal for many people to insult the "giants." However, even small businesses are subject to the rules of the internet, and can be deeply affected by one negative review going viral.
How to Maintain Your Online Reputation
If you do a web search for information about online reputation you'll find countless blogs, posts, books, and websites with ideas on how to control and improve your online reputation. However, all the advice really boils down to two basic points. The first is to treat your customers well and give them a vehicle through which to speak positively about your company.
The second is to get professional help to manage the overall online reputation of your company. By focusing on these two strategies, there is a good chance your business' online reputation will remain positive and attractive to customers.
The first part is your company's responsibility. It's extremely important to treat every customer well. You are responsible for providing
fairly-priced products, treating your customers politely, and handling any complaints quickly and professionally. It's also a good idea to give your customers a platform for speaking well of your company. Most online shops have a product-rating system built in, or you can use social media to interact with customers. Giving your customers a feedback method helps them feel like you are listening. It's also important to handle any negative situations quickly and effectively.
The second part involves an entire industry called reputation management. There are businesses that work to help companies large and small manage and control online reputation. While there are numerous different methods of reputation control, one of the most common is related to search results. Many customers find new businesses primarily through a web search. Because of the preference the internet gives to bad news, negative press about your company may be the first thing to show up on a list of search results. Many online reputation management companies use various strategies to control search results related to your company.
When you are thinking about hiring a reputation management company, there are a few things to consider. It's important to choose a company that has a proven track record for managing online reputation. One successful online reputation management company is Reputation Defender . You should also choose a reputation management company that you feel would be a good fit for your business.
Another aspect to consider is what techniques the reputation management company uses. While you don't necessarily need to know every detail (especially since some strategies may be proprietary), it is important to make sure that all methods are above board, or "white-hat." The last thing you want is to engage a reputation management company that is using underhanded techniques, and have your business destroyed when the reputation management company loses its own reputation due to dishonest practices.
When it comes to your company's reputation, the internet matters now more than ever. An honest and reliable company can suffer severe damage from one negative online review, even if there is no basis for that review! It's important to take steps to proactively manage your online reputation. You can do this by treating your customers well and encouraging positive feedback. You may also want to hire a reputation management firm to make sure your online search results focus on the good reviews of your company.