What Is Omnichannel Marketing: Definition, Strategy, and Best Practices
Looking for ways to create the perfect customer journey experience? Find out here what is omnichannel marketing—definition, strategy, and best practices.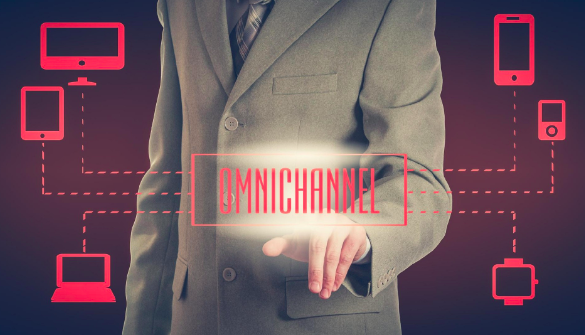 Over half of companies believe they offer a great mobile experience, but less than a quarter of customers feel the same. And for companies offering an omnichannel marketing experience, that's a problem.
Part of omnichannel marketing involves mobile devices. If you want to attract and keep customers with great customer experience, you need to optimize your omnichannel marketing.
Keep reading to learn more about how you can do that.
Get Customer Information
An omnichannel marketing strategy involves getting customer information. When someone first interacts with your company on social media or your website, you can collect valuable data.
You may be wondering, what is omnichannel marketing? It is the process of collecting information from customers to improve their experience.
Whenever a new customer approaches your business, you can collect their email address or phone number. You can make note of their interests and demographics, and you can encourage them to purchase something by offering a coupon with a website popup.
If someone doesn't buy from you immediately, you can use any information they give you to contact them.
Offer a coupon or tell them about a limited time offer. The more you can show off the features of your product, the more customers you will attract.
Integrated Shopping Experience
When considering omnichannel marketing and other marketing strategies, you should consider how it differs. So, what does omnichannel marketing mean?
It means connecting different tools to give your customers an integrated shopping experience across different platforms. Shopping in person should give your customers the same experience as shopping online.
However, don't confuse omnichannel marketing with multichannel marketing. Multichannel means using multiple channels to interact with as many customers as possible.
On the other hand, an omnichannel marketing strategy requires you to streamline the customer experience. You can use multichannel marketing, too, but it's better for attracting customers.
Be Consistent
The most important factor when utilizing omnichannel marketing is consistency. If your website says that you have an item in stock but your customers don't see it in the store, that looks bad.
Displaying incorrect stock information can cost you the trust you have with your customers. They may not believe the stock count, and that can cost you business.
You should also keep everything consistent across your website and social media channels. When sharing time-sensitive information, make sure you share it on time.
Then, your customers will have a decent chance of enjoying a sale or special deal. Consistency will help you build trust with new customers, and you can maintain the trust you have with returning customers.
A PIM or product information management tool is the perfect way to control your omnichannel marketing efforts so that you can give customers the best possible experience.
Get Personal
Another fantastic way to improve your omnichannel marketing is to get personal with your customers.
Whenever you get a complaint, do whatever you can to make your customer happy.
If possible, solve that customer's problem during the initial complaint. You will make your customer happy, and they may be happy enough to recommend you to people they know.
But if you can't solve the problem right away, give your customer your direct contact information. Then, they can contact you with any future problems, and they won't have to tell another customer service person their story.
By making customer service personal, you can make your customers feel like someone is listening. Your customer will be able to reach someone they've talked to, so they don't have to repeat a long customer service call.
Make Things Easier
Every business should want to make things easier on their customers, and most businesses do that by solving a specific issue. But you shouldn't make it hard for your customer to solve their problem.
New developments have made it easier for people to order food in advance or to deposit checks without visiting a bank. Building a responsive mobile app for your customers can help with your omnichannel marketing.
The omnimarketing channel definition includes creating a seamless shopping experience. If your customer needs to place their order ahead of time for pickup, your employees should make sure the order is ready.
When a customer has to wait for their order despite placing it earlier, it makes them think the advanced order was pointless. Whether you own a bank or a restaurant, you should make it easy for your customers to use your services.
Website Responsiveness
You should also consider how easy it is to use your website when building your omnichannel marketing plan. If you have a fantastic desktop site, you can use that to attract customers.
However, your mobile website is just as important. When a customer is at your store but needs to look something up, they will probably use their phone.
And if that something is about the price or size of your products, your website needs to work properly. Half of mobile searches is for local businesses, and your website could make or break a customer's experience.
Make sure you optimize your website for mobile use so that customers can get the same experience as they would at home.
Up-to-Date Information
When your customers want to access information about your products or stock levels, you need that information to be accurate. Sometimes, your customers may visit your mobile website while they're in your store.
In some cases, that can be easier than finding an associate for help. Your customers may also use the website before they get to your store so that they can decide if they should go in.
Whatever the case may be, if your website shows an item is in stock, it should be in stock. And if an item isn't available, your website should reflect that. Otherwise, you risk frustrating your customer at best and losing them at worst.
Omnichannel Marketing Done Right
You may be wondering, what does omnichannel marketing mean? Omnichannel marketing is the use of various tools and platforms to streamline a customer's experience.
If you can give someone a personalized experience and one that works on any device, you can use omnichannel marketing to your advantage.
Did you like this article? Check out our other blog posts for more helpful information.