Top 5 Online Invoicing Apps To Invoice Your Basecamp Projects
Many years back, project management application was only concerned with graphs, charts and stats. And you know what? It didn't work properly. These didn't get projects done on time. Today's project collaboration goes further than the four walls of the conventional office setting into remote places across the globe.
There are plenty of project management apps available over the internet but Basecamp is repeatedly considered to be the best project management and collaboration tool. Basecamp carry out project management from a completely dissimilar angle: A focus on communication and collaboration. It is a real pull to enter same identical entries such as client information, project name, projects tasks, etc. In today's world, all business need to manage their important data, client's projects and also need to invoice their clients, so for carrying out different tasks, business owners need to use more than one separate applications but there are many business owners who cannot afford to purchase a license for using separate application for carrying out different tasks and even this process is really a cumbersome and even leads to more wastage of time and money. But now a days, there are many applications available over the internet which can perform all the tasks by integrating with other applications. Now, there are many applications available which are integrated with Basecamp which can perform all the tasks such as data handling, managing client's project, sending invoices for client's project etc.
The key profit of integration with Basecamp is that it permits you to effortlessly handle your data and resources, systematize your projects quickly and communicate in a visually distinguishing way. They act as a commanding collective tool for iterative project or idea development. With Basecamp Integration, users can easily blend the core functionalities of the two apps interchangeably and the advantage of the imported project is the better project visibility and management.
So, take a look at the top 5 web apps which can be used to invoice your Basecamp's projects :
1. Invoicera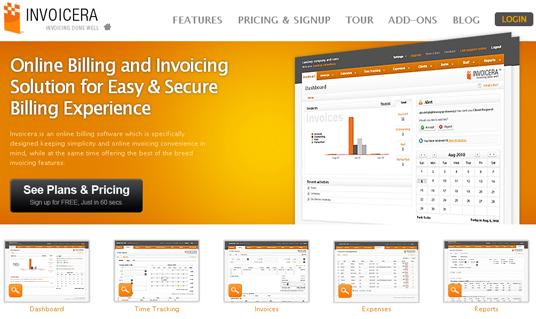 Invoicera is one of the most widely used option for online invoicing and time tracking, but it offers much more than that. In addition to billing and time tracking, Invoicera can be used to invoice your Basecamp projects. With Invoicera, you can import projects from your Basecamp account and then you can invoice them with Invoicera. Integration with Basecamp permits you to speedily import your clients, project and staff members of your Basecamp account and instantly create an invoice for the respective client and projects.  Right from importing information and sending invoicesfor your basecamp's can be accomplished using a single account.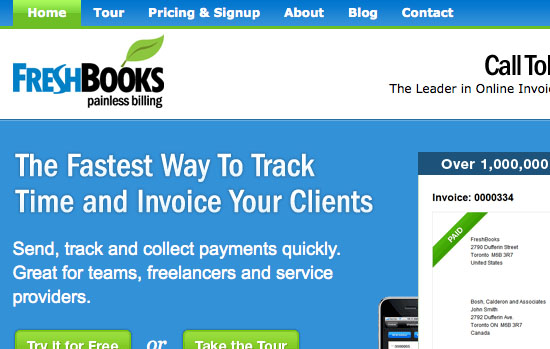 FreshBooks is widely used Web-based billing and invoicing application. FreshBooks is a set of specific functions and enables your staff to manage and add time to a company invoice. It also has some great add-ons like Basecamp integration. You can bond your Basecamp account to your FreshBooks account and use timesheets to examine your projects, or you can create FreshBooks invoices directly from your completed Basecamp projects.
3. Harvest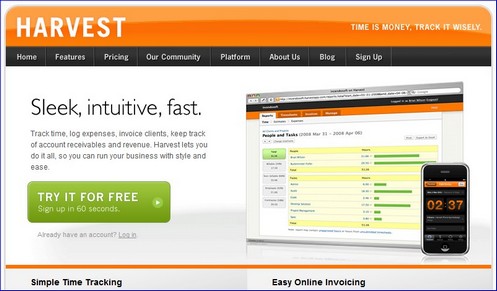 Harvest is an online time tracking and invoicing app that enables you to create, send and monitor invoices, create budgets and track and receive payments online. If your company is using Basecamp in combination with harvest for time tracking, all things will just get a whole lot simpler. Harvest supervisors avoid any form of double entry when it comes to setting up users, clients or projects.
4.  Blinksale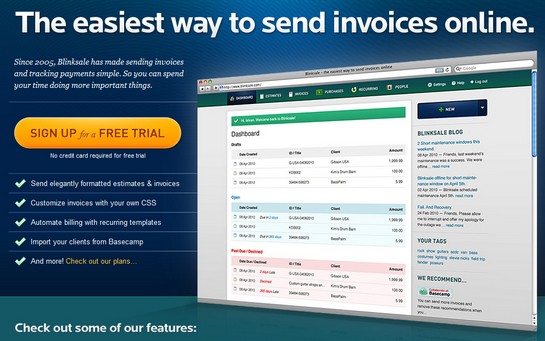 Blinksale is an online billing application that target small businesses and imaginative experts who desire to send invoices in a perfect format with no sweat on the back. Now, it's uncomplicated to import client' names, addresses, phone numbers and email addresses directly from Basecamp in your Blinksale account for painless invoicing.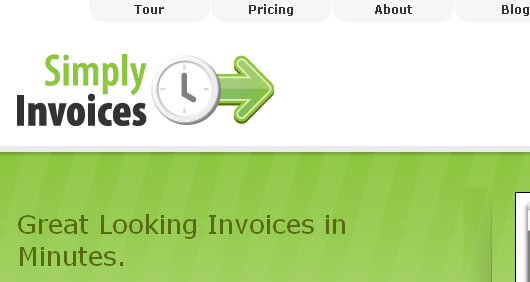 Simply Invoices helps you to create invoices for time that you have monitored in more honey. It offers a free option that allows you to change to 5 different invoice templates, in which you can have your own company logo also, and apparently the bills can have their own links. Simply Invoices is simply the easiest way to create invoices, when you are logged in Basecamp project.