5 best audio editing software for windows
The internet is full of audio editing software for windows which makes it difficult to choose one for yourself. If you want to edit a soundtrack of a movie or just want to mix up some songs for an audition, you will need good audio editing software for Windows. Internet also provide plenty of platforms for all the rookies who are not  good with softwares.. Go to this site and edit your music, make ringtone out of any audio piece and download straight to your smartphone.
Here is a list of the top 5 audio editing software for windows which will surely make your editing much easier.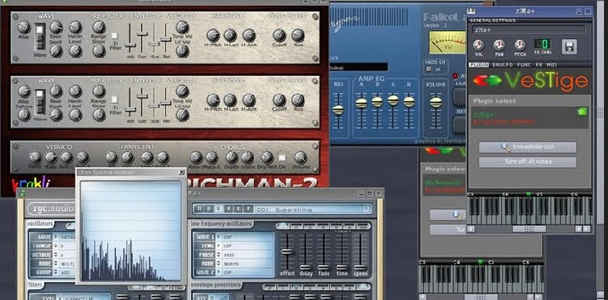 Audacity – Audacity is one of the easiest and simple audio editing software which is free to download on your windows PC or laptop. It allows a number of features like polishing your audio, removing noise from any audio and normalizing your audio. Audacity allows even those users who have less knowledge of computers to edit their audio with perfection. It supports many different audio files like AIFF, WAV, mp3, OGG and many others. It also allows users to record their audio live into the software and then export them later to other devices.
Ardour – Ardour is another software which is free to download and is made in a simple manner so that anyone can use it. One can easily record music, edit it and mix different songs together to create a new audio file. It allows people to experiment with music. One can download ringtones from the internet and add their personal touch to it with the help of this software. This software also allows users to produce their own CDs easily.
WavePad – WavePad by NCH Software is a great audio editing software. Although it can be bought for a price, the free version which allows only non-commercial use is a must have software for music lovers. It offers a number of different functions like trim, cut, copy, paste and many others. One can easily delete a part of the audio of insert another audio into an existing audio professionally. It also offers audio effects like equalizer, normalize, envelope, amplify and many others which can be added to your audio.  It supports almost all different audio files.
Wavosaur – If you have little space on your PC and do not want to download audio editing software which takes up too much space, then this is perfect for you. Wavosaur is quite powerful despite its small size. You can just download the 269KB file, unzip it and you are ready to go. It supports many different audio formats and offers many features such as trim, cut, copy, paste, remove noise from background, normalize the audio file, fade in and fade out and many other features which are perfect for personal use.
Adobe Audition – If you are a DJ and are looking for audio editing software, then Adobe Audition will be the perfect choice. With a price tag of $349 USD, it allows users a number of features like splicing, remixing and even restoration of audio easily. It also offers many different advanced features which need to be mastered in order to use them. Once you learn and start using Adobe Audition, you will not need any other editing software ever.