Top 14 wordpress themes for interior designers in 2013
Developing a site for clients who are interior designers or thinking about setting up for yourself? Regardless the reason, using wordpress themes for interior designers is one of the most efficient way to create such a site. Most such themes already come with powerful functions that can serve the needs of any interior designer including gallery showcase, contact form and even pricing page. Rather than spending a sizeable chunk of money to recode everything, using interior design wordpress theme is the most affordable way to build a nice looking corporate website for people in this industry.
Here are the some of latest and awesome wordpress themes for interior designers in 2013.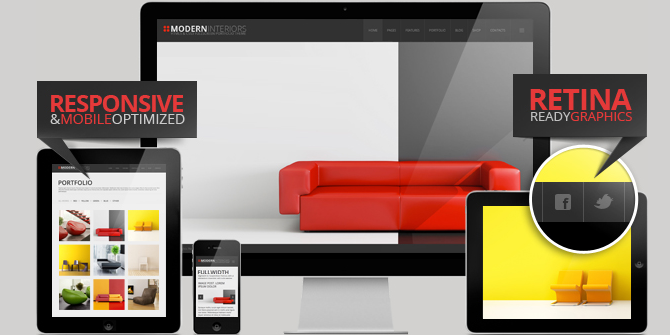 Modern interior is a great look responsive theme for interior designers. Featuring a host of features including a full screen page slider, a retina ready display, a data import function and a custom page builder for you to create highly customised pages.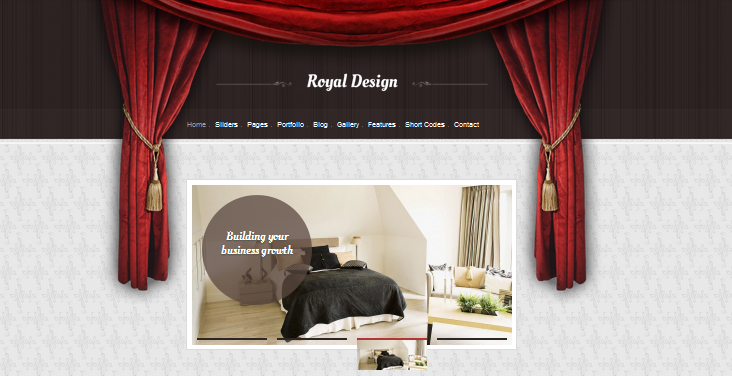 Royal design has plenty of option for you to change the colors and style so that you can create different moods for your site, depending on the kind of interior design you want to portray.  Royal design has also been SEO optimised to rank better in Google.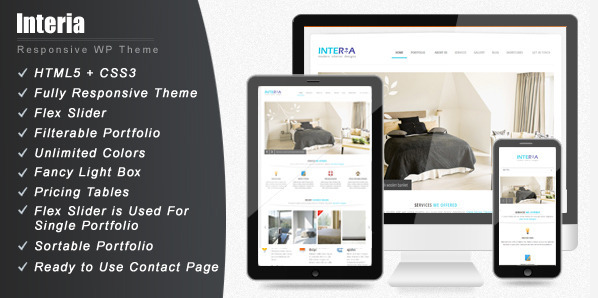 Interia comes with gallery short codes that allow you select from 4 different kinds of gallery layout. It is also a responsive theme and displays well on all screens.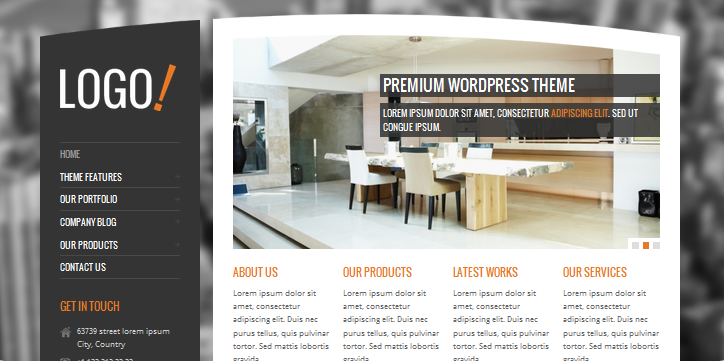 RT Theme 15 has a beautiful background image option that lets you give more 'punch' to the background design of your site. It is also responsive and flexible. You can use it as a brochure, portfolio or business site.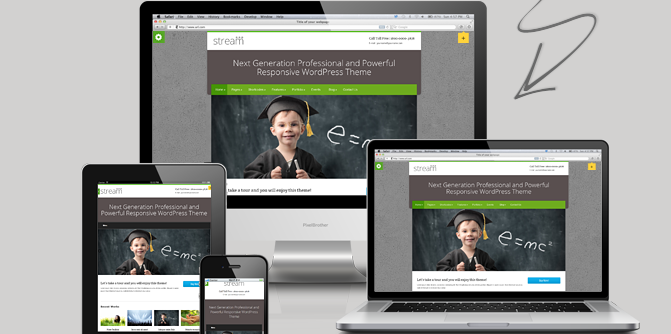 Stream is multi purpose wordpress theme that can be used by interior designers. It comes with a powerful image gallery and is QR code ready.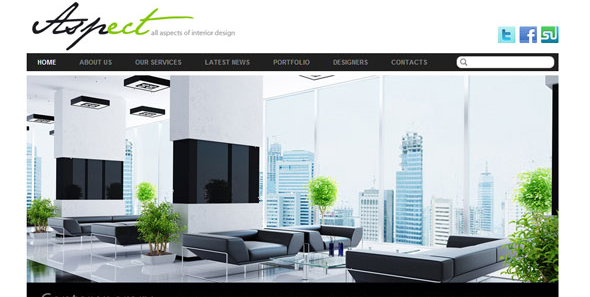 Aspect is not really the name of this theme but rather than calling it template #28861, I rather named it aspect :).  Comes with a homepage slider with different transition effects. Aspect also has short codes to help you customise other aspects of the design.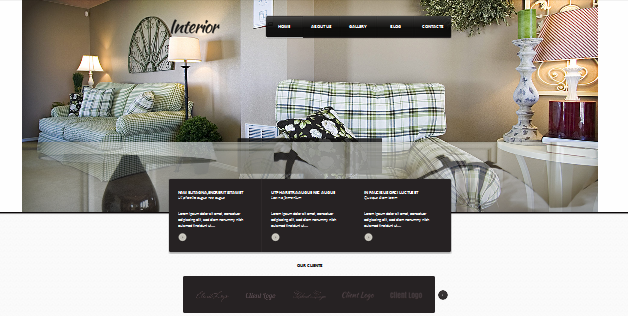 Interior is a clean wordpress theme for interior designers. Its main uniqueness is that it contains 3 different sliders on the homepage, thus allowing you to easily showcase more of your portfolio or past clients' work.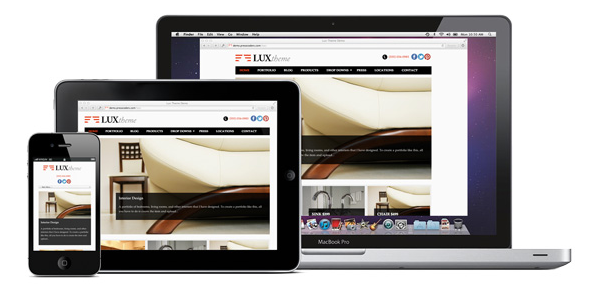 Lux is a gorgeous minimalist wp theme for interior designers. It has a powerful color picker that lets you customise the entire color scheme of your website without touching a single line of code. Very useful for those who love to choose their colors.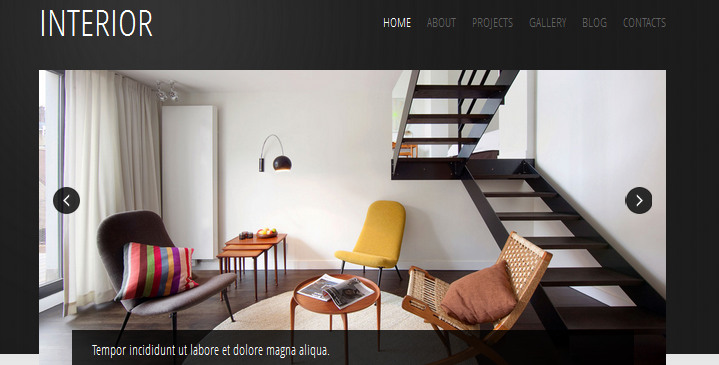 There is way too many themes called interior. I think this is the third one with the same number.  For those who liked dark colored themes, this one is black from default. It also has Google Map integration as well as a blog section for you to write about your projects.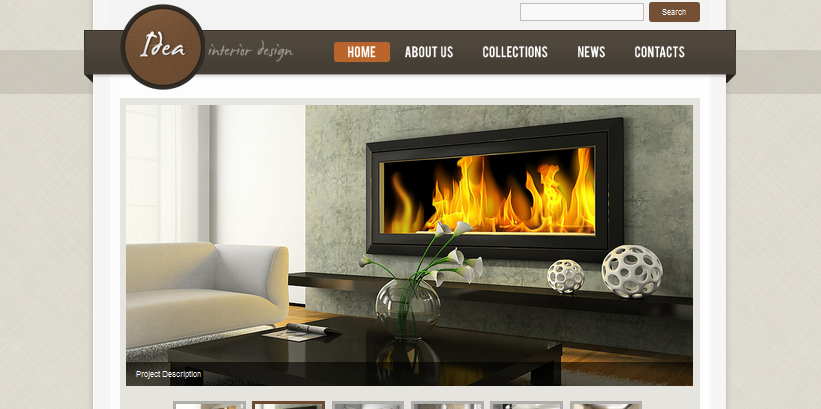 Idea is focus on showing off your images. Its biggest feature is the unlimited photos that can be rotated at the homepage.  Most wordpress theme do have a limit for the image slider but Idea doesn't. Perfect for those who have a large collection of images to show.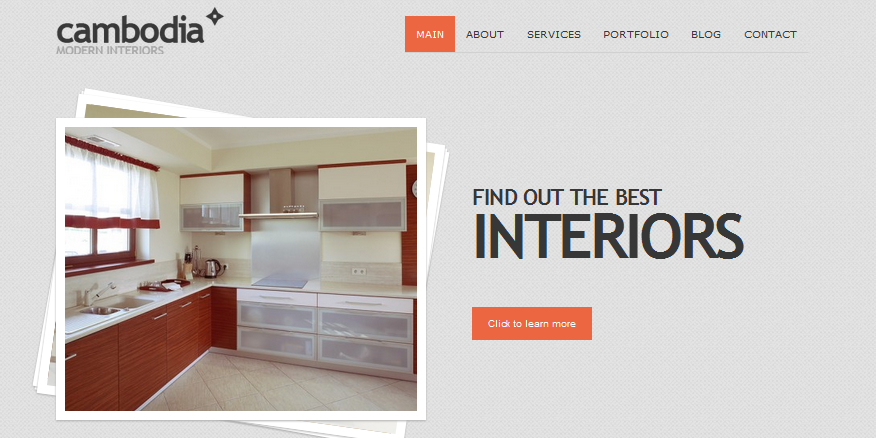 Cambodia not only has an interesting name but it also features a rather unique layout. If you see above, you will notice that it is quite sparse and minimal.  Very contrasting to how normal interior designing wordpress themes look like.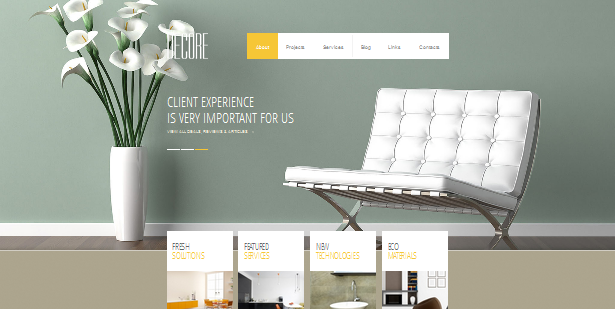 Decor is using very modern design treatments such as big typography, one page layout and a clean look. Very ideal for interior designers who want to portray a similar feel for their clients' homes.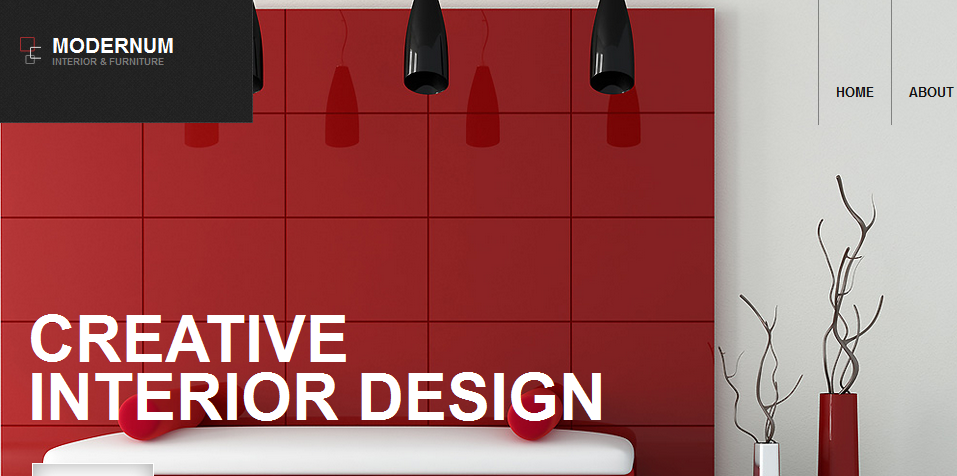 Modernum features one of the hottest trend in wordpress theme 2013: the use of full screen photos as background. It comes with a blog and gallery section as well as the all important contact page.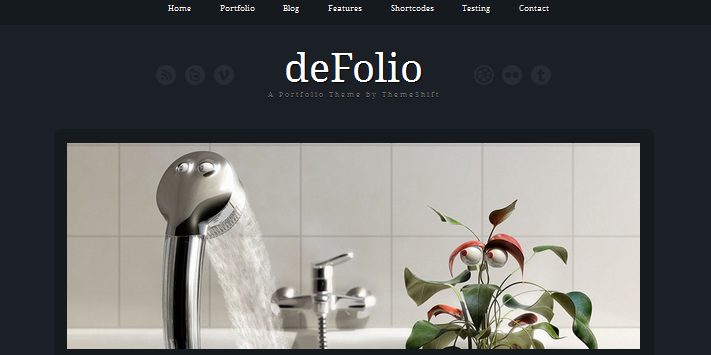 deFolio is another nice wordpress for interior designers. Featuring pricing menus, gallery and a host of other customization option, it has everything you need to get your site up quickly.