30 Creative and Unusual Product Designs
When it comes to creativity, I am sure you realize that there are no limitations. People sometimes come up with stuff that simply blows your mind away and that is exactly what this list is about. Of course, not all these products or all the products produced are worthwhile, but people do anything and everything to follow and realize their dreams. This particular list talks about thirty creative and unusual product designs. Some of these gadgets can come in very handy, while some of them may not be of use to you. Go through the entire list though, there is some pretty cool stuff in here you might want to try out. If you have any particular item in mind, please don't hesitate to let us know in the comments. Hope you enjoy the read.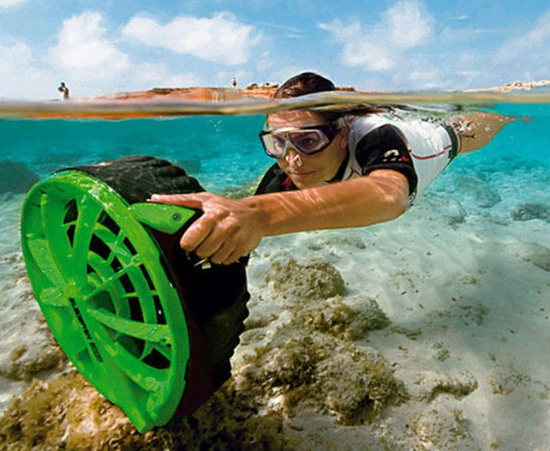 Of course there are more professional designs to this thing but let's be honest, they are bit out of reach for us. This one is small and comparatively cheap and does the same job more or less.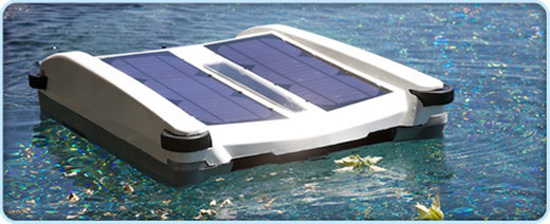 Cleaning the pool can get really tiring at times. So all you need is a little bit of sun so that this guy can power itself and leave it in the swimming pool. It will float all around it and clean it along the way.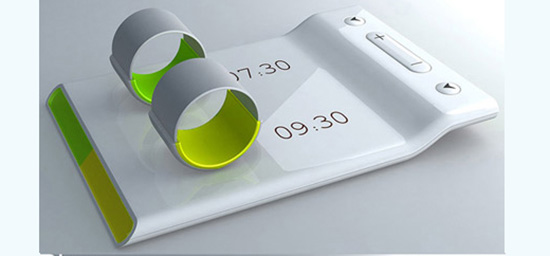 You can program these rings to vibrate at a given time. That's a given of course because that's how alarm clocks work. This would be especially useful to blind people because these rings vibrate on your finger. That should definitely wake you up.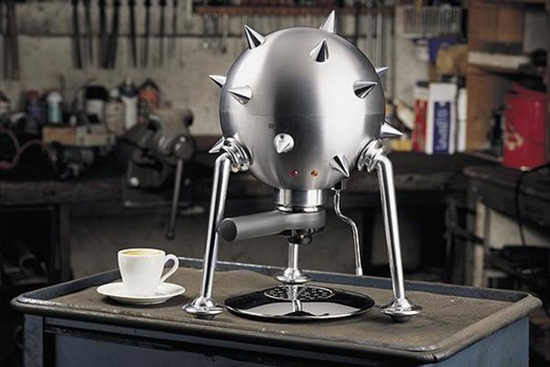 This is one hell of a design for a coffee machine and if you are crazy coffee-lover, I would actually insist upon getting one of these. It looks cool and its made out of aluminum; translation: elegant.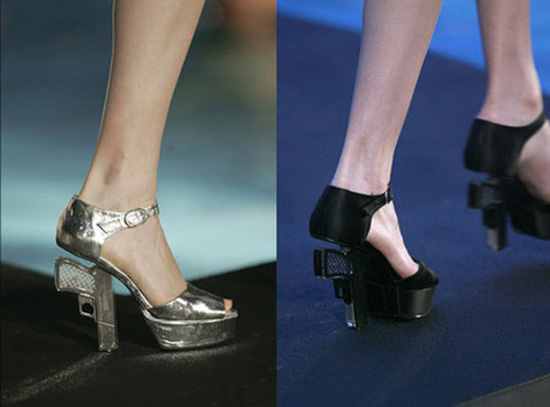 This goes out to all the women. Of course this is self-explanatory but I do have one question which you can answer in the comments. Would you actually go for something like this?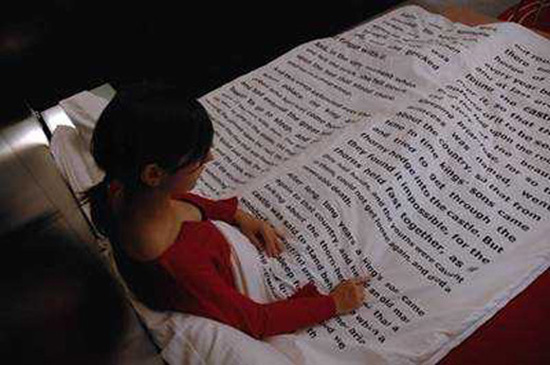 You know how some people just can't sleep with a bedtime story? Well, these sheets have bedtime stories written on them. They come in layers, so peeling off a layer will mean turning a page. I wonder what happens when you run out of layers.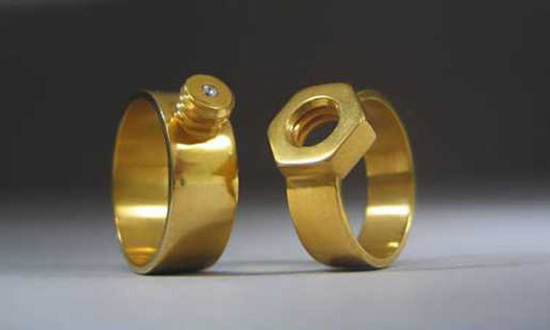 Forget about the diamond rings for the wedding and check these out for a second. The bolt is designed to go in the nut. That's perfect really. On a side note though, please don't consider these as actually wedding rings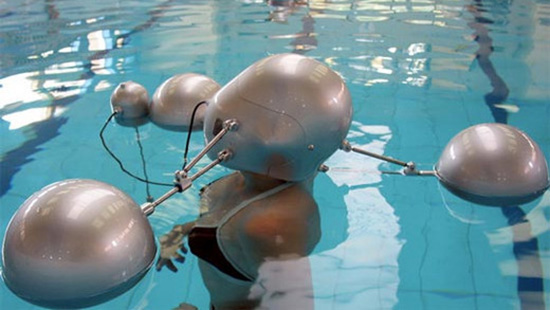 This particular product is designed by James Auger and Jimmy Loizeau. This is supposed to be an underwater telephone system and that means that this should allow you to communicated with other swimmers while in the water.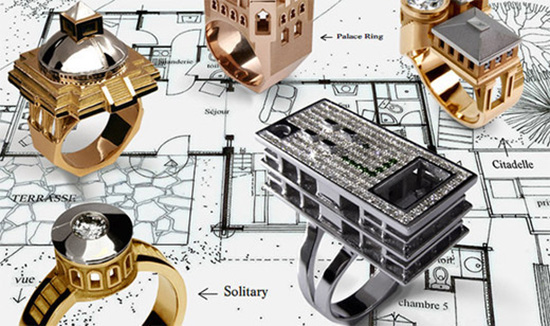 These rings are modeled after actual buildings in the world. These buildings are then forged with gold or platinum (your call) on a ring which then goes on you finger.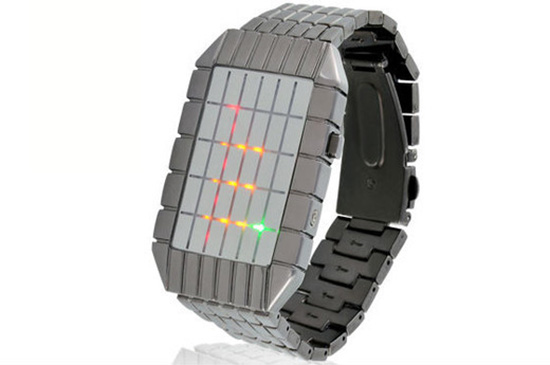 If you are fond of colors and moving lights, you might want to play with this watch a little. This should tell you time in red, orange and green. It doesn't look half bad as well.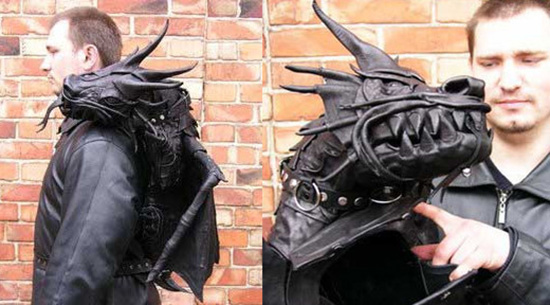 When it comes to backpacks, which are very important and a very difficult decision to make, there is a lot of choice available. But if you are willing to go the extra length to be a little unique, check this crazy dragon backpack. It looks like a dragon on your back and that too, black.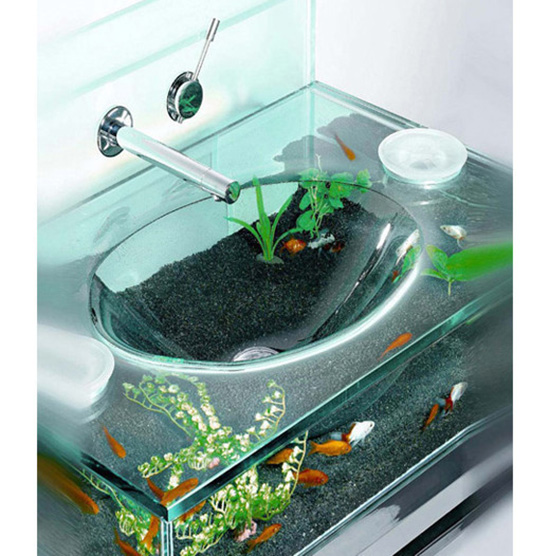 Well, there's not much to be said about this particular sink. All there is is that the sink is beautiful with actual fishes inside it; gives a nice touch the bathroom too.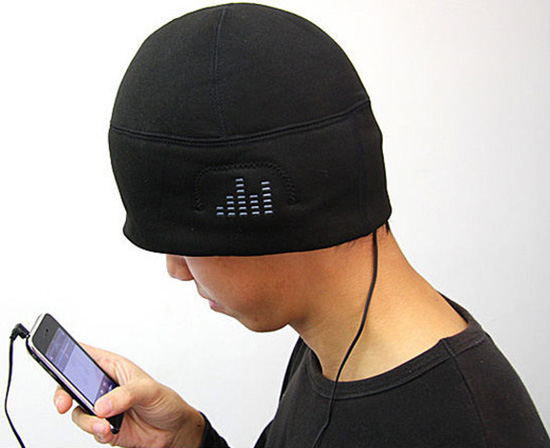 This has to be the ideal cap for everyone. The innovation here is fantastic too. You are cold and you need those earphones of yours so you can plug them in and listen to your music. But hey, forget about the earphones let's make a speaker into a hat. Voila, you have the iHat.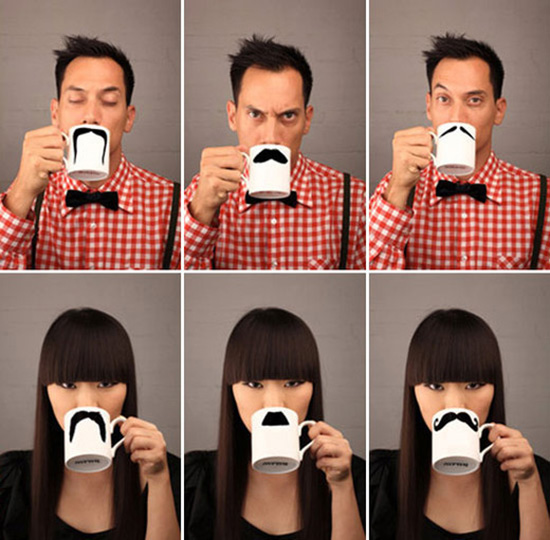 Well, again these mugs don't really have all that application but it sure appeals to humor and if you drink from it, you can take a guess at what sort of a moustache would suit you. Imagine how funny a woman would look holding this cup.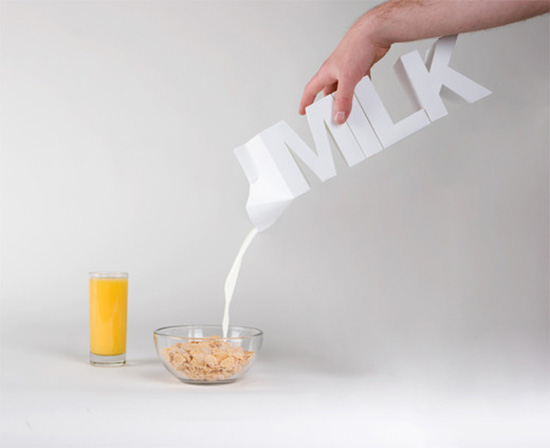 Marketing is all about the right message and this particular carton here says it all in its actuality. The words milk spelled out of cardboard and made into packaging and what's in the packaging? Milk.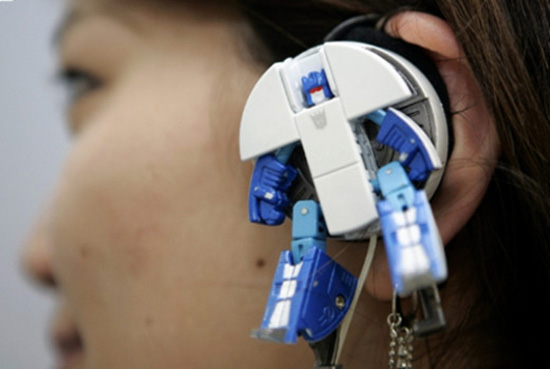 Transforming gadgets or devices or products are all the rage these days and especially since the transformers movie came out. This particular earphone can transform itself into a robot. Pretty neat don't you think? Of course there are no applications but what's wrong with owning something unique.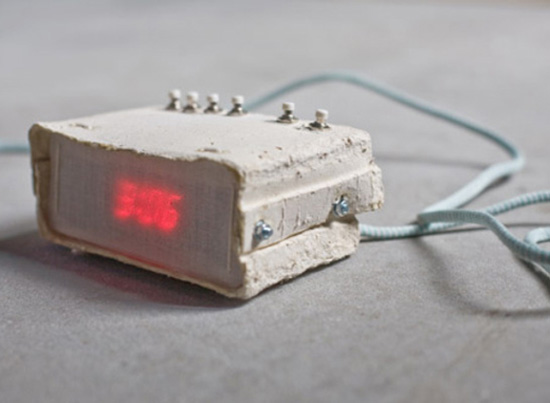 Well, it may not be the most ideal of alarm clocks, but the fact still remains that there is so much one can do with as simple thing such as a paper. It didn't come out all that well but hey, it is an alarm clock made out of paper.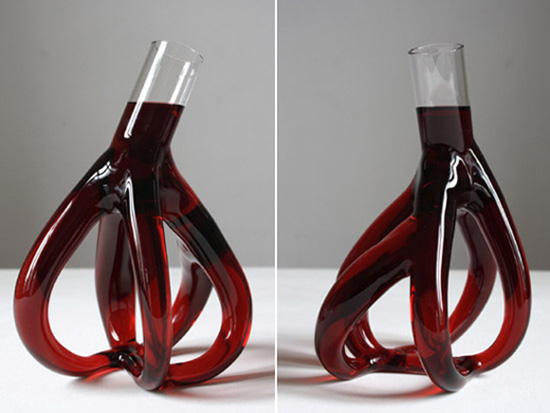 These were designed by a French designer called Etienne Meneau. This is a drinking glass that is around 7.9". It has four tubes that connect with one tube which leads to your mouth. Interesting concept.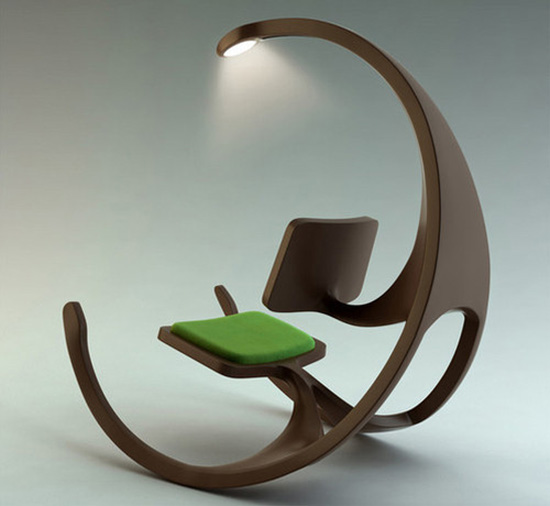 This is perhaps one of the more elegant and productive rocking chair designs I came across. Not only does it have a huge room to rock around (which is obviously more fun) but it looks elegant too. To top it off it has a light attached at the upper end which can be used as a reading light.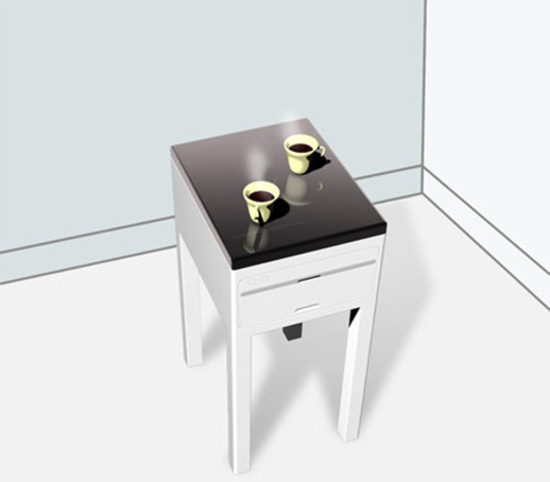 You know when you are trying to set a perfect office or a workstation and you need just one more table or otherwise you don't have room for your electronics? Well, this particular product is designed to work perfectly as a table ( a small one of course) and incorporated into it is a fully-functional printer.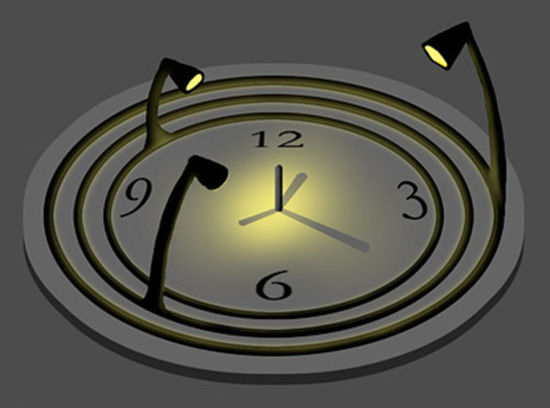 This is perhaps one of the more impressive clocks that I have seen or have come across on the internet. This uses the ancient method of light in order to tell the time but of course it has the modern element to it. The light sources rotate, creating a shadow which will then tell you the time. It's really amazing.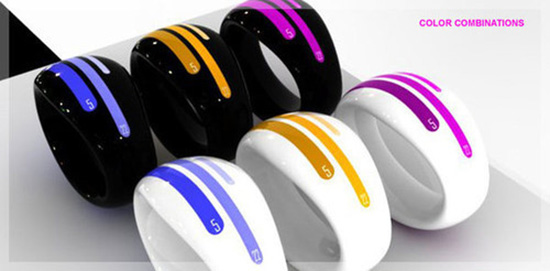 The idea here is pretty simple. It is a simple bracelet but it is incorporated with three different lines that should be able to show you the current time. They lines are always rotating and not to mention they look really cool too as you can probably tell. The concept is from Swatch.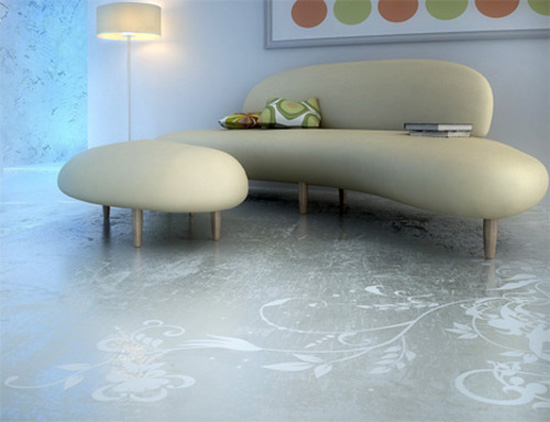 Moving from carpets, to marbles and then to wooden floors, we are all about creativity, us humans. Well, who would have thought of this but now there is this new unique way for you to floor your house. You can have concrete put on the floor and give it a custom design. If you look at the pictures, they sure do look nice.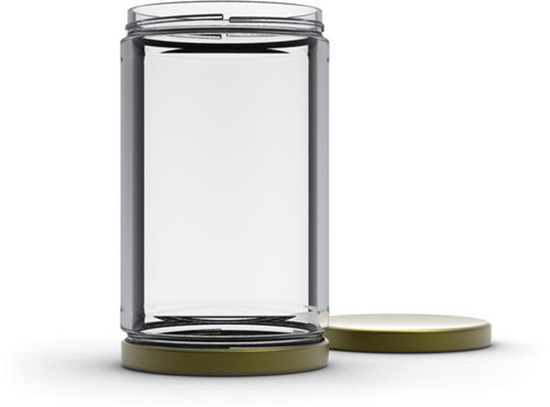 You know how when you reach the end of a jar of jam or especially peanut butter it is hard to take out? Well, I wonder why this took so long folks it is out. Now you can open the lids on either side and get all the jam or peanut butter that used to go to waste and put it to good use.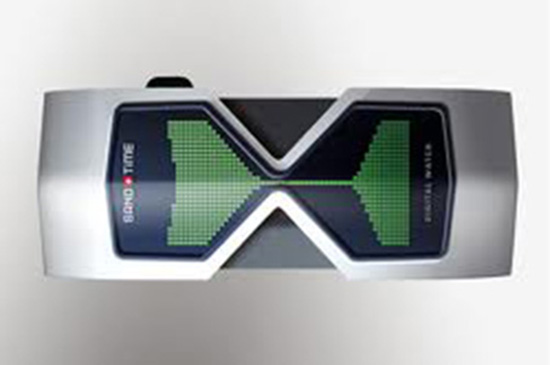 You should be familiar with the concept of an hourglass. Of course they are obsolete but they were one of the craziest ways to tell time. Besides they looked pretty cool. Presenting, the digital hour glass where instead of sand you should see pixels drop down. Note thought that the hour glass does not really tell time, that's merely just a screensaver.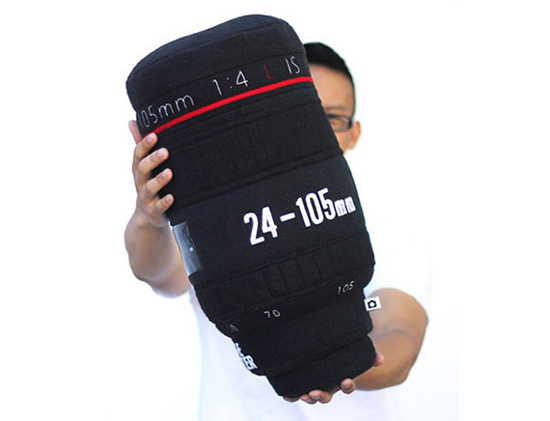 This one is for all those photography fans out there who eat and breathe photography. This particular pillow should make you sleep peacefully during the night wouldn't you agree? How about just cuddling with the pillow then because to be honest, it is really fat for putting under the head.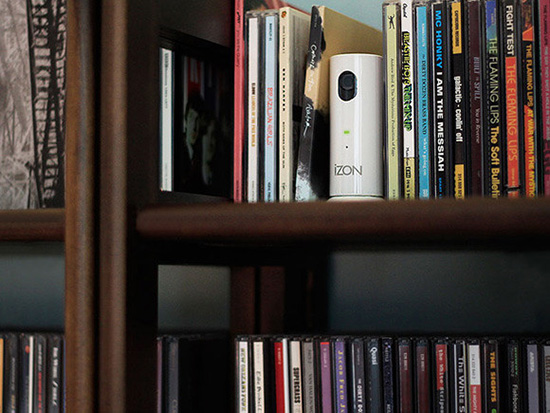 Gone are the days where you had to use nanny cams and stuff like that. With this particular device not only can you see and hear what's going on in a certain room, you can actually do that remotely. All you need is an iPad, iPod touch or an iPhone and you are good to go.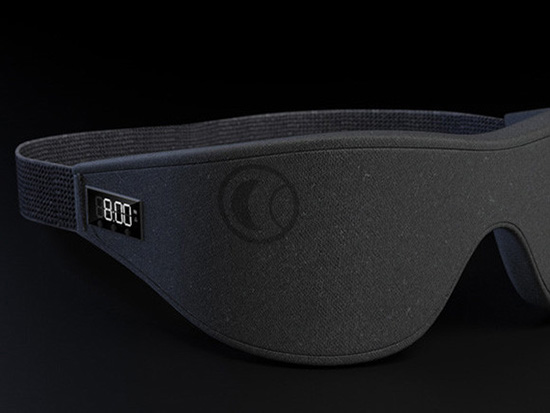 Waking up on time is perhaps one of the hardest thing human come across every day. One of the hardest things to do is to figure out an effective and calm way to wake up and obviously alarms don't do that for you. If you sleep with this mask on, it will stimulate a nice sunrise for you and the specified time. That should do the trick.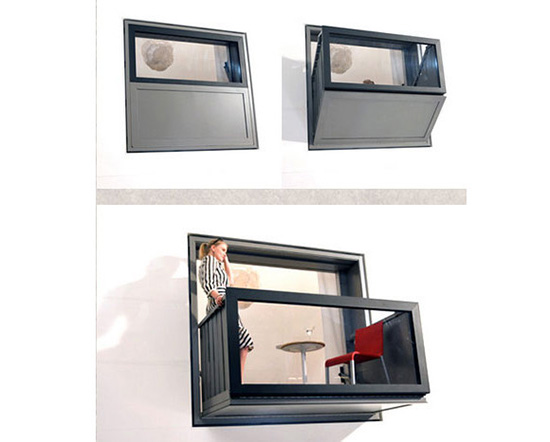 Architecture is a curious thing with absolutely no boundaries when it comes to experimentation. This particular product is proof enough. This is originally a window, but instead of just pushing the windows and opening it, you can actually push it enough so that it turns into a balcony. You can then enjoy the fresh air by actually standing in it rather than just breathing it.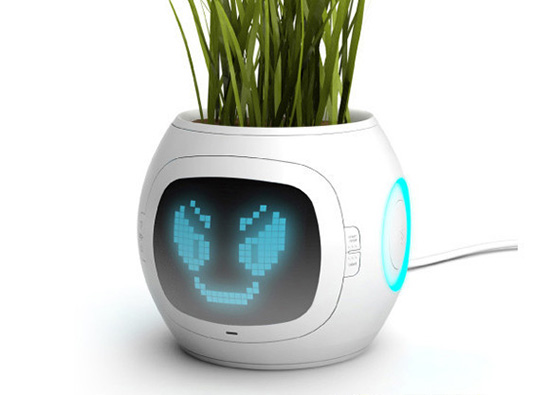 You know how you plant a plant and all of a sudden it dies and you can't figure out exactly what happened to it? Well, this particular pot will let you know exactly what they want by the help of expressions on the LCD display.    You will know if the plant is 'normal', 'dissatisfied', 'in danger' or when it needs more 'water'. Neat no?