7 Premium transparent wordpress themes
Generating transparency in the background has become one of the hottest web design trend of 2013, at least according to HongKiat.com. In the past, transparent background can only be generated through the use of Photoshop, which becomes quite cumbersome since you cannot see the changes immediately on your web design. Nowadays, due to CSS3, you can easily create transparency in your background by manipulating some codes. Best of all, some designers even created premium transparent wordpress themes so that everything works run out of the box without any coding at all.
In this article, I round up a list of both free and premium transparent wordpress themes for you guys to either download or get inspiration from. It was tough to gather these themes as there wasn't that many to choose from. Hope you can find something you like here.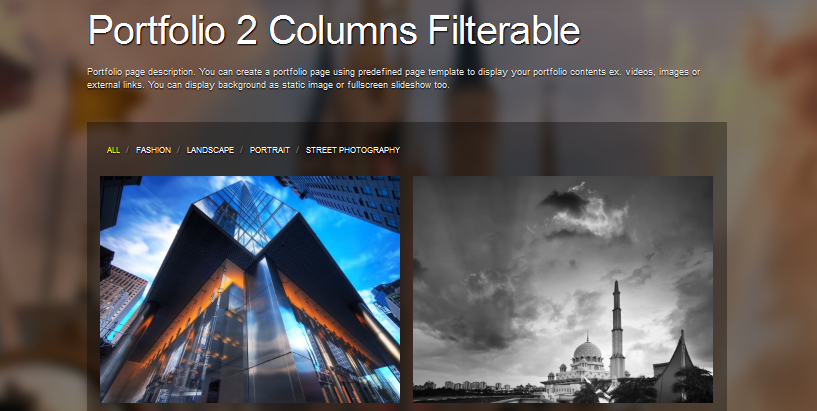 This beautiful theme has 16 preset templates that let you showcase your work , in both transparent or non transparent background. The theme also uses responsive design so your website will look great everywhere.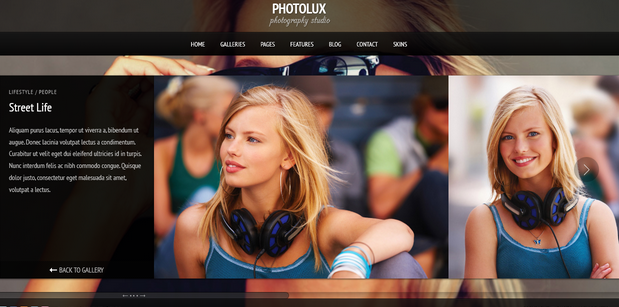 Photolux is a responsive transparent wordpress theme for photographers. Its settings has 3 modes of which one of them allows you to set your background as transparent.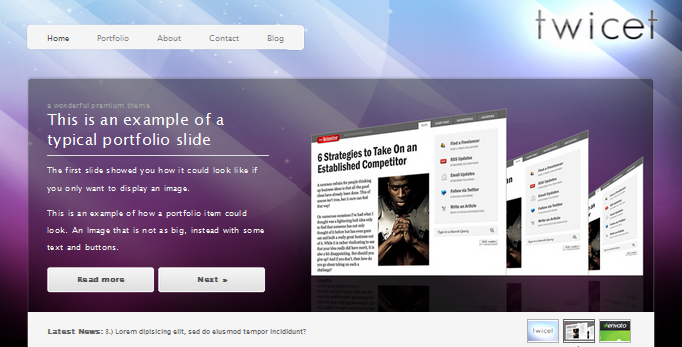 Twicet is a five in one theme pack whereby you can choose different types of theme styles including business and portfolio. Under the settings, there is a transparent setting that you will let you create this effect easily as seen above.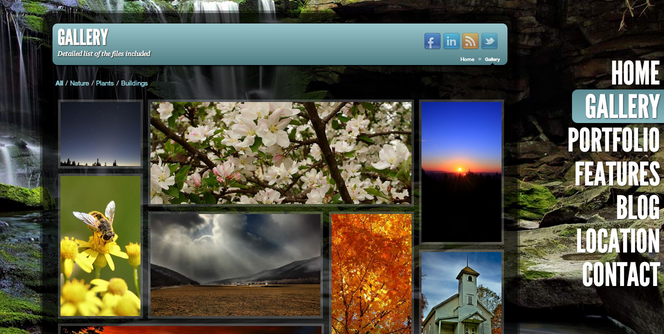 Flight is a retina ready wordpress theme that has a transparent look.  It comes with 50 color selections as well as video and image backgrounds for you to customise.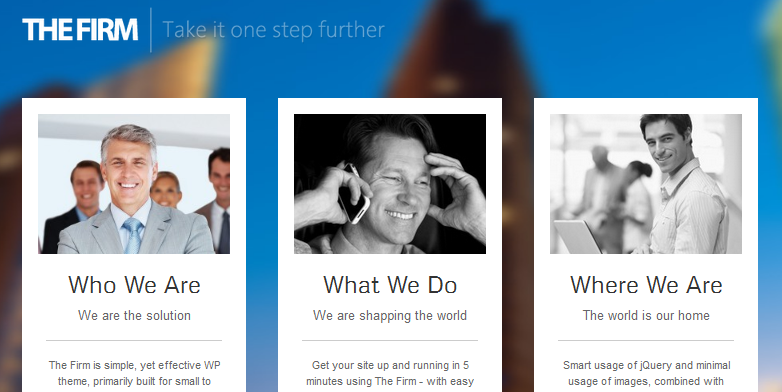 If you need a corporate website template, the firm theme comes with everything you need right out of the box. It also has a transparent background for those who want such an effect.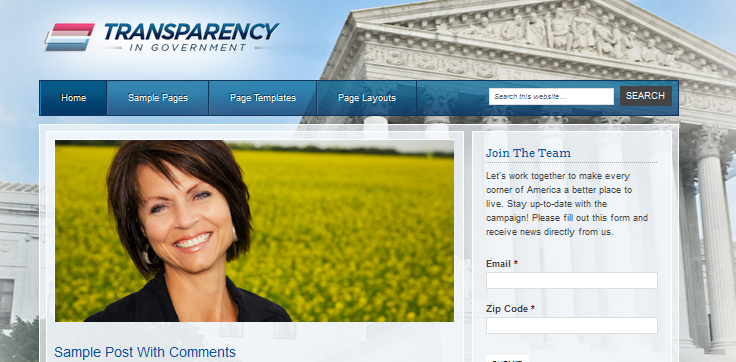 Transparency is a theme that focuses on political websites. It has all the necessary functions that a political candidate might need and it comes with a transparent background.
Replicant v2 – A free transparent wordpress theme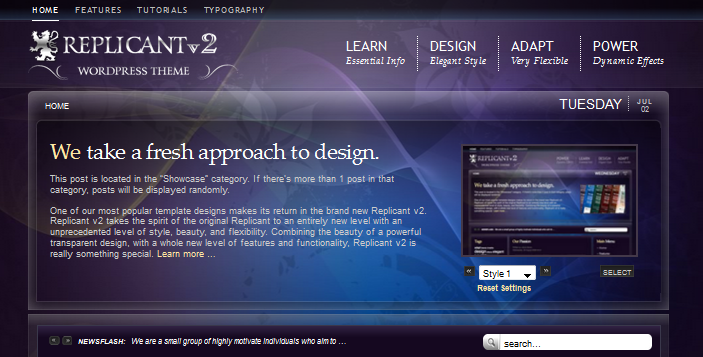 This is one of the rare free wordpress theme that has a nice design and transparent background. Coming from the kind folks at Rockythemes, it is worth a look if you don't want to spend any money.