10 Best iPhone 5 Waterproof Cases
One of the biggest enemies of technology such as gadgets and smartphones is water. Water and smartphones don't go well together, so you always have to pick one: staying close to your smartphone, or having fun in the water. The reason for this is that when smartphones come in contact with water their circuits break and thus they might even be rendered useless! iPhone 5, although it is really smart, beautiful and everything, still is not waterproof and can be easily damaged when exposed to water.
No one wants to be bound by their cell phones inability to survive in water from doing amazing fun water sports and activities. Some people really wish that they could take their phone with them while they are swimming, surfing etc to keep their phone close to them for some important call or message etc but they obviously can't. Accidental spills or falls in water can be fatal for your iPhone 5, which can be a big problem especially if you have kids at home!
So the most important question here is: Isn't there any way to make your iPhone waterproof? Well, the good news is that there is! Nowadays many awesome waterproof iPhone 5 cases and covers are available out there, that offer perfect protection to your phone against water while being able to use them too. So below we share with you a list of 10 Best iPhone 5 Waterproof Cases.  These water resistant cases /covers / pouches are nothing less than a blessing for some people. So check them out, pick the ones you like the best and keep your phone protected from water!
Price: $99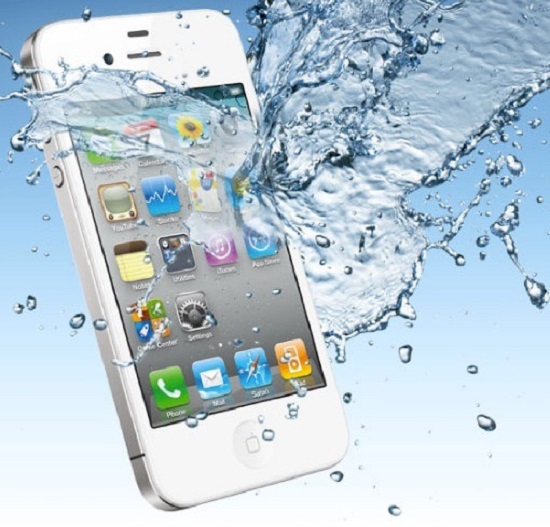 This one is not a waterproof case, but it is an invisible layer of waterproof coating made by nanotechnology that can cover the iPhone and make it waterproof! This coating can be done just once to make your phone waterproof for life! The best thing about it is that it won't destroy the look of your phone, and you can flaunt its beauty while keeping it protected.
Price: $79.99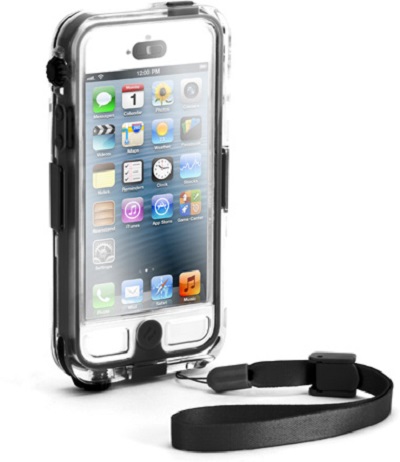 This case is one of the handiest waterproof cases available out there as it is quite easy to use. This transparent cover looks quite attractive and chic. It comes in some amazing and bright colors. It can keep your iPhone safe from water, even when submersed 10 feet in it! Thus it is perfect for people who wish to take their phone with them while they go swimming or surfing etc.
Price: $79.99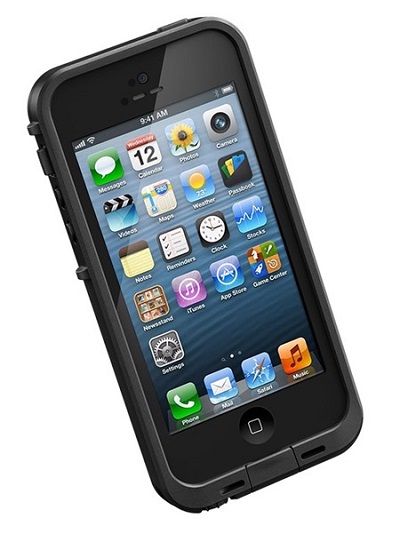 This one is the most amazing, lightest, thinnest, sleek and most natural looking iPhone 5 cover available in the market. Although it looks like a normal cover, but it is totally waterproof and thus provides waterproofing to your iPhone. It is not only waterproof, but it also dirt-proof, snow-proof and shock-proof! In short, it is an overall protective cover for your iPhone. It lets you use your phone exactly how you normally do – thanks to its brilliant design.
Price:  $39.99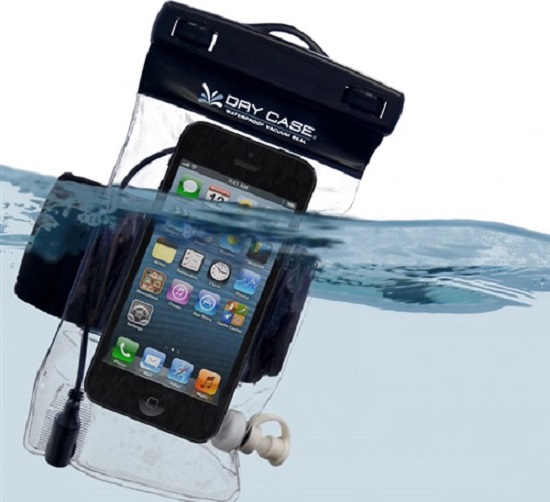 It is a flexible and clear waterproof pouch that helps you keep your phone dry and clean. You can even submerge it into water without damaging it – thank to the airtight seal. It comes with an arm band which you can use for water sports. You can even take photographs while the phone is in it, without affecting the quality of photos as the cover is crystal clear.
Price: $80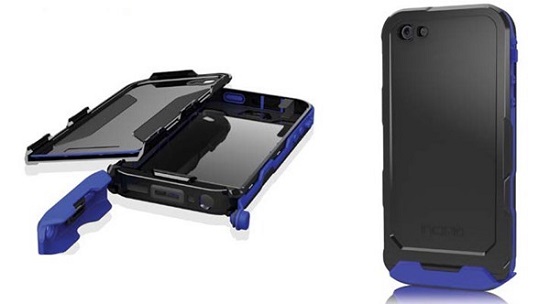 This case provides amazing protection to your phone against water, dirt, snow etc.  It has a glass screen protector that will keep your iPhone's screen safe. It is perfect for people who are into extreme sports etc. It comes in many amazing colors so you can pick the one you like.
Price: $ 79.95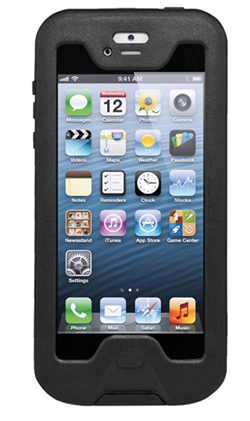 This one is yet another really chic and sleek waterproof case that can help you protect your phone against water. It is also dirt-proof, snow-proof, and mud-proof etc. And the best part is that it does not affect the sound quality of your phone!
Price: $59.99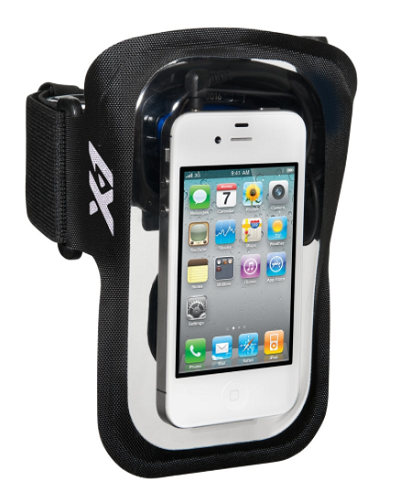 As the name suggests, this waterproof and protective cover for your smartphone comes with an attached armband. It provides protection from water for up to 12ft/3.6m underwater. This case it designed in such a way so as to keep minimal contact of the cell with your skin; thus allowing circulation of air while you are busy doing your extreme sports!
Price: $19.95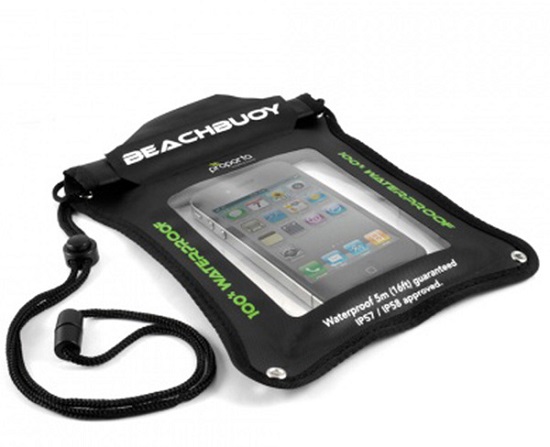 This one is not a case but a pouch. It provides protection to your phone against water as it uses a simple grip seal system to make it waterproof. It keeps the phone fully usable when under water. It can be easily hung around your neck too, so it is quite easy to carry too.
Price: $99.95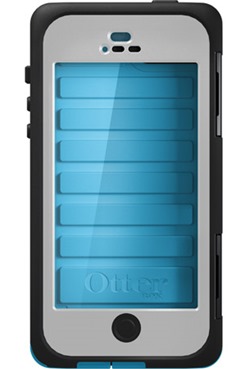 This one is the revamped version of the classic OtterBox protection. It provides your phone total waterproofing – thanks to its watertight latches, O-ring seals, port covers and mesh coverings. It allows your iPhone to withstand total submersions in water up to 6.6 feet for 30 minutes. It doesn't affect the sound quality as it has impermeable layer over it which doesn't affect the movement of sound.
Price: $19.95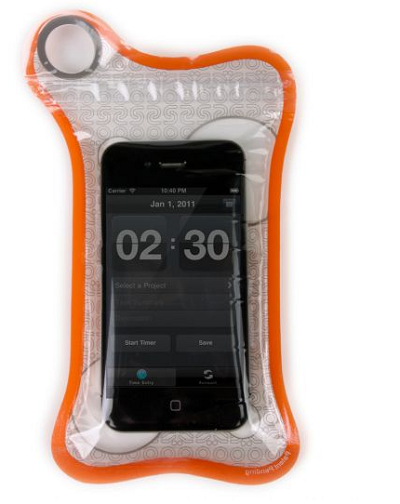 It is a dual-zip pouch that keeps your cell phone safe your water, sand, dirt etc. Its sleeve is quite long and thin, which means that it won't affect the usability of your phone.