Things to consider when taking photos for a brochure
Most people are intimidated by the task of designing and planning a brochure, but when it comes to taking photos, they can become totally overwhelmed. If you are planning a brochure for your business, there are some steps you can follow which will make the job a whole lot easier on you. But, when it comes to taking photos, you may need a bit more help. So, here are some things to consider when taking photos for a brochure.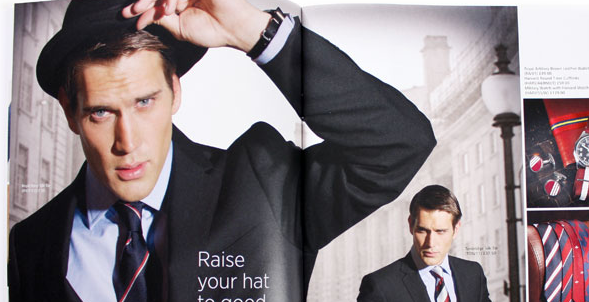 The Purpose of the Brochure
You have probably already defined the purpose of your brochure but you will need to look at that purpose more closely when it comes to taking photos. Is this a sales oriented brochure that will make its way into the hands of prospective customers/clients or will it be used in-house?
Once you have clearly identified the ultimate purpose of the brochure you can begin thinking about how to take those photos. Your printer can also be an invaluable help when it comes to purposing your brochure. Companies such as Print-Print.co.uk A4 Brochure Printing make it a priority to give you the tools you need to design the best brochure possible for your needs.
Quality of Photographs
One of the most important factors to consider when taking photos for your brochure is the quality of the pictures. Are your brochures going to be used in-house only being distributed to staff or are they purposed for advertising/marketing? Of course you don't ever want poor quality photos, even if only staff will see them, but it is vitally important to use the highest quality possible for marketing purposes. Nothing smacks of being less-than-professional as much as a blurry, poor quality photo.
Here is where you need to decide whether or not to use the services of a professional photographer. Are you going to have pictures of some of your 'hot' items for sale? Will you be using photographs of key staff members, board members or past clients? If you answered yes to any of those questions, then it might be in your best interest to let a pro snap the shots for you. For the small extra cost the rewards could be huge.
The Cost Factor
Then there is the cost factor. Does your printer charge more for multi-colour brochures than for those with only two or three colours? If cost is an issue, then the style of photography will be affected as well. There was a time when full-colour brochures were so much more expensive than black and white but with advances in technology, the cost has evened out quite a bit.
Bear in mind that photos meant to sell are taken under specialised lighting techniques and quite often with particular angles to capture the best qualities – or skew them if desired. If you intend to take your own photos for your brochure, make sure to use a professional quality camera and take enough pictures so that you can select the best of the lot. Your printer can often help you choose which will work the best, but if quality is lacking, there might be no way to use them effectively. If you don't know how to take them, it's best to hire a pro.