Brilliantly Conceived 'Fun To See' Humorous Bent Objects (30 PICS)
Still life photography is the depiction of inanimate subject matter, most typically a small grouping of objects. Terry Border uses everyday items such as peanuts, Oreos and kiwis, Border utilizes wire hands and feet to make the inanimate objects come to life.  What I love most about his work, though, is that it can be enjoyed by everyone. Young or old, we can all get a good chuckle out of his hilarious, bent objects. You can check more of his works on his personal blog.
Rocket Fire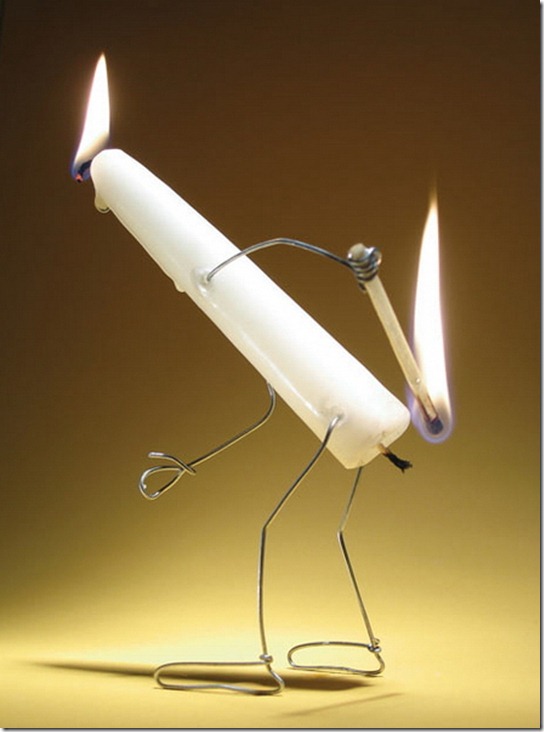 Little polish girl
Fire….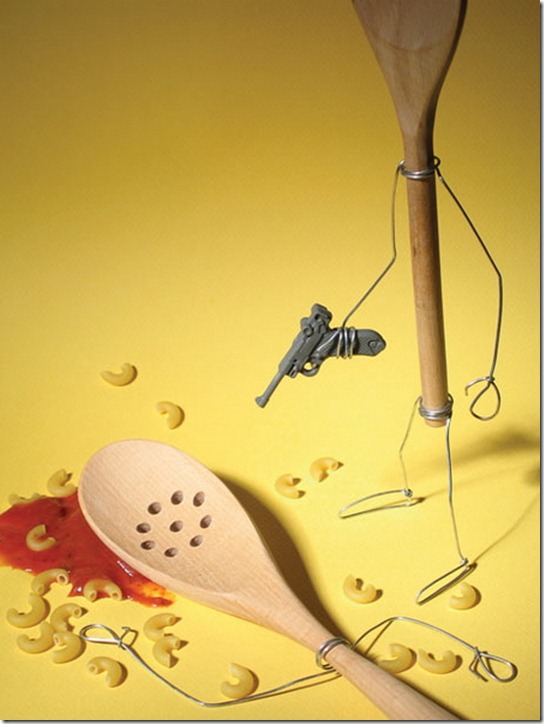 The Mother….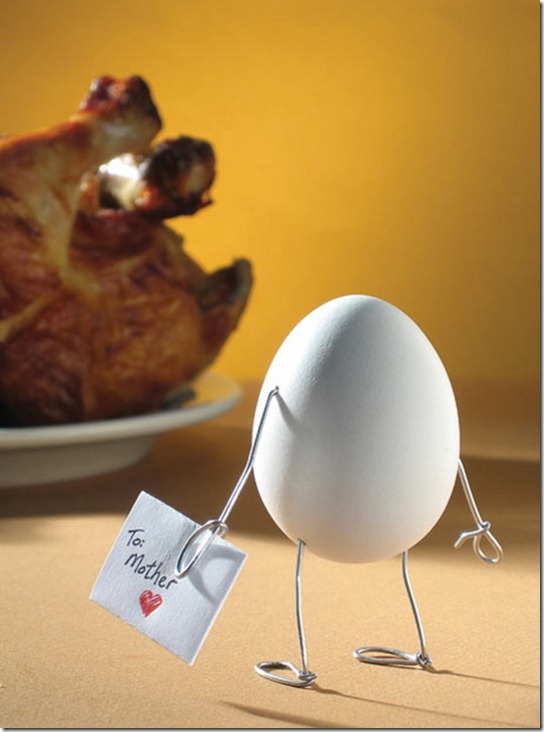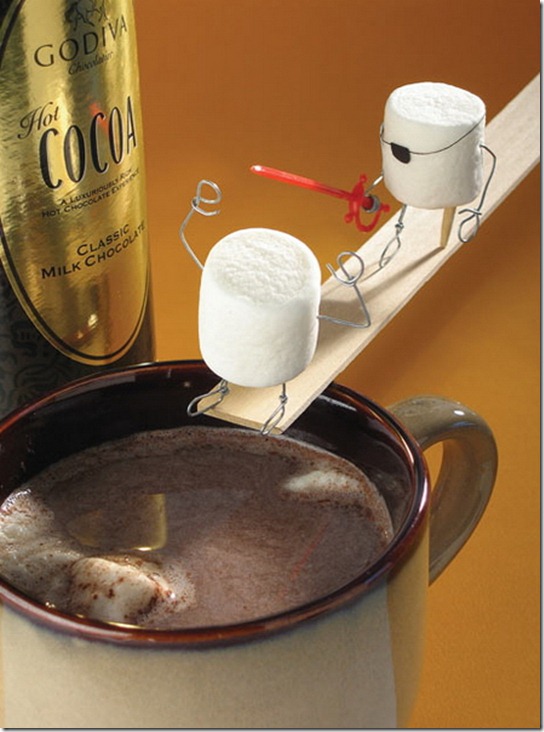 McDonalds as Sculpture Materials
Dancing Queens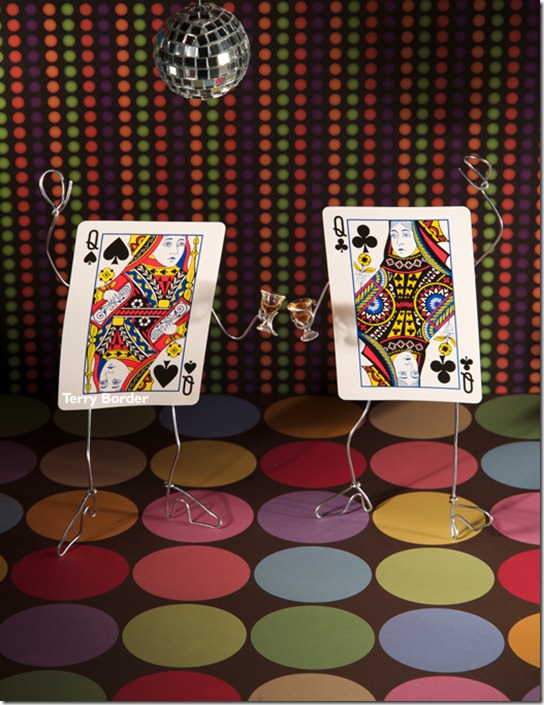 English breakfast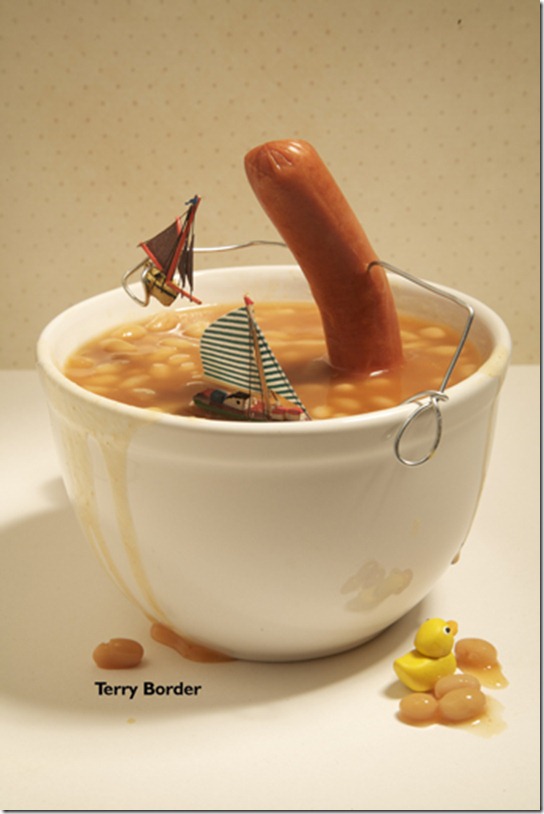 Sylvia Muffin put her head in the oven.
The introvert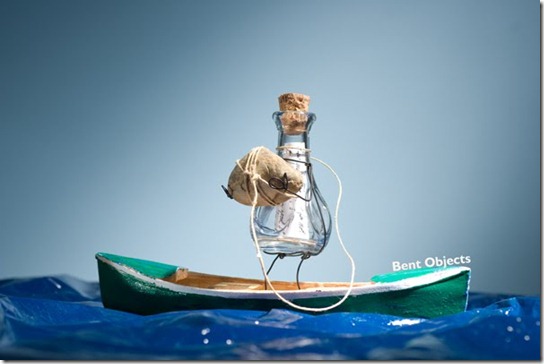 Bananas in bed – let's slip into bed together
You Say Tomato, I Say Tomahto. You Say Potatoes, I say Zombies.
Fruit with life experience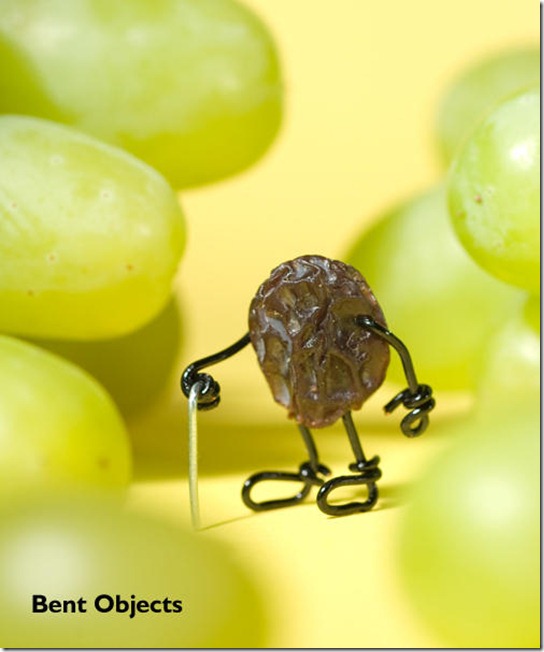 Zombies are nuts about brains
Modest pear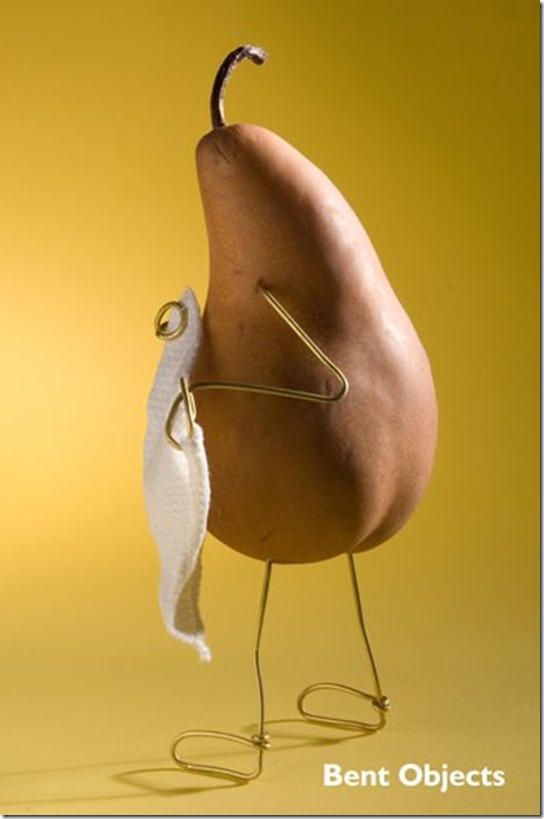 Literary interpretations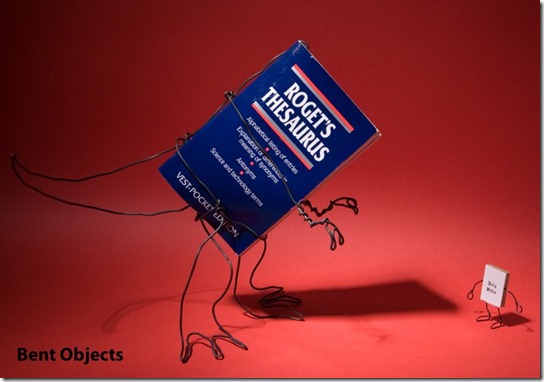 Paper training our little dog, Frank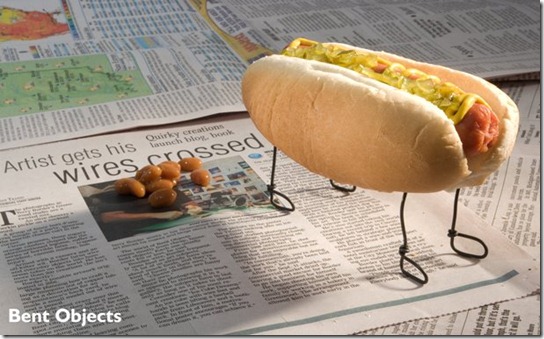 A little cat doodle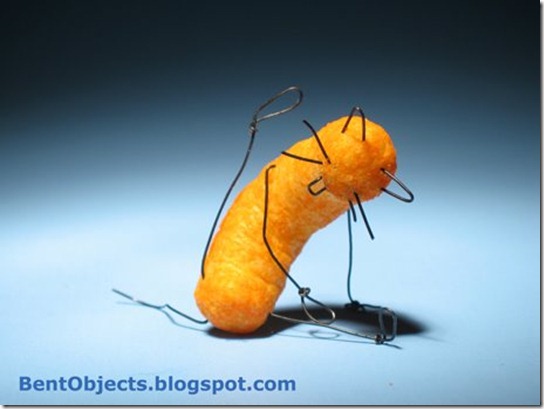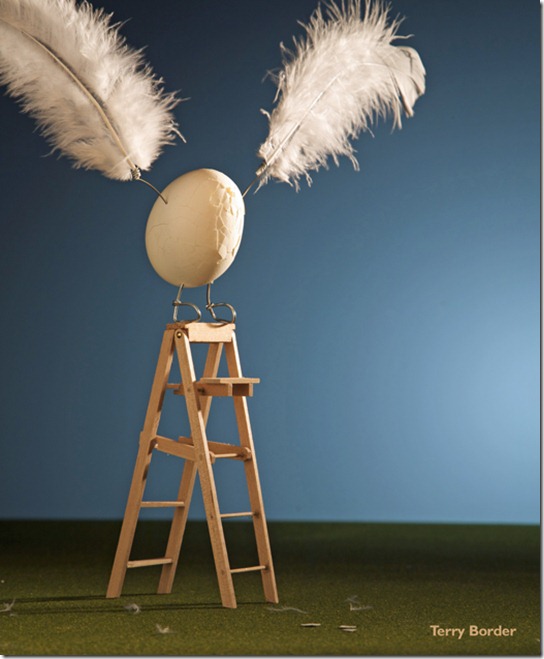 Many Passionate Fans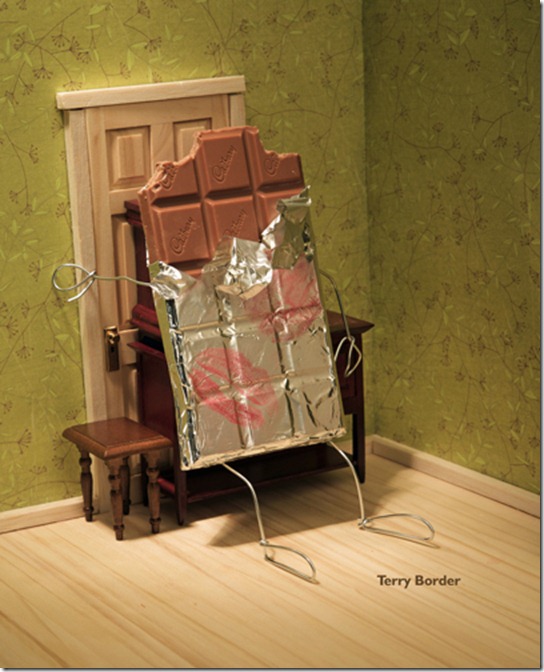 In the Meadow We Can Build a Dough(nut) Man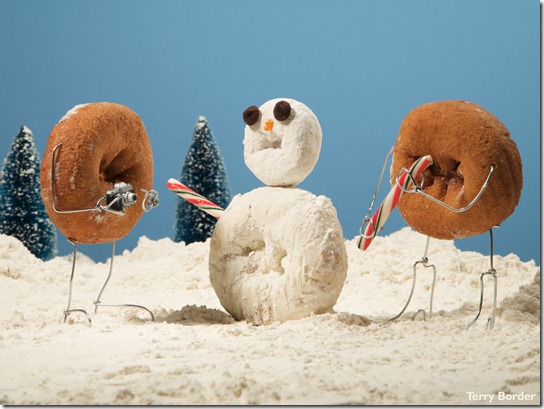 Eye of the Spider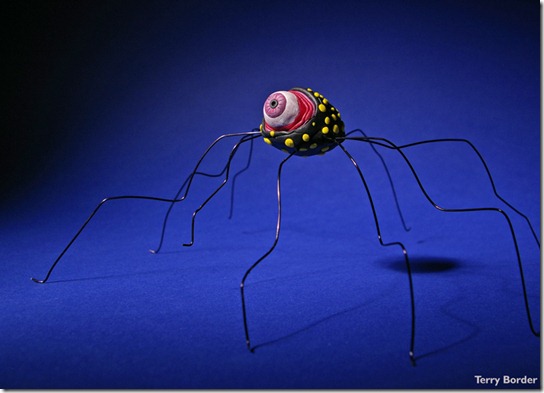 The Key to Happiness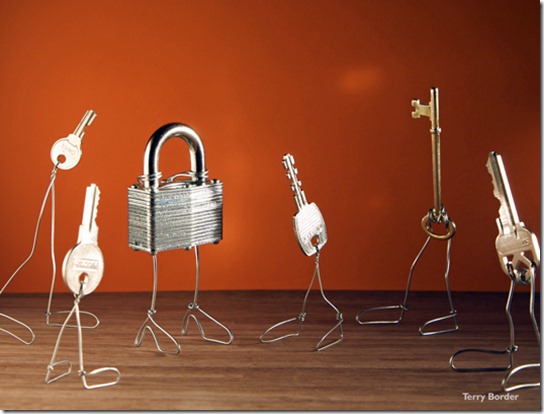 Fortune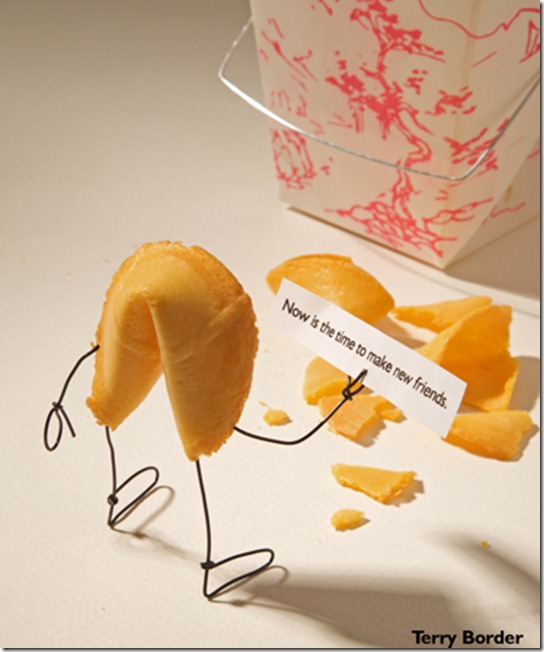 A Pair of Lovers