How To Make Your Next Game Night More Interesting
Game nights are an excellent way to bring family and friends together for fun and laughter. Whether you're hosting a small gathering or a larger party, having the right games on hand can make all the difference in how enjoyable your game night is. There are plenty of ways to spruce up your next game night and make it more interesting, from playing themed games to introducing new activities. Here are some tips on making your next game night more interesting.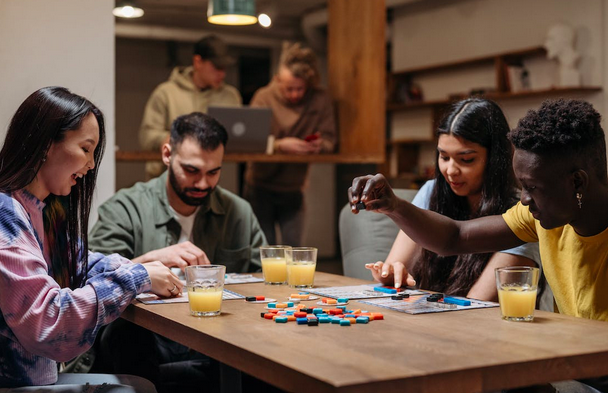 Introduce New Games
When it comes to game nights with friends, family, or coworkers, we all want the same thing: a memorable and enjoyable time. Introducing new games is a surefire way to make your next game night more interesting. Not only does this give everyone something new and exciting to look forward to, but it also encourages creativity and collaboration among players. You can also purchase card game play mats that allow multiple people to participate in the same card game simultaneously!
Introducing new card games or board games into your circle of friends or family encourages everyone to think outside the box and see things from different perspectives – which leads to hours of fun and laughter. Adding a custom card game play mat to the mix can make card games even more enjoyable, allowing everyone to see each other's cards and strategize together. You may even find that some of the card games or board games you introduce become staples for your group's game nights!
Not only does introducing new card games and board games give everyone something unique to look forward to, but it also encourages bonding between players. After all, when a group of friends come together to learn how to play a card game or board game, they have ample time over the evening to get to know each other better.
Play Themed Games
Themed games are a great way to make your next game night more interesting and engaging. Not only do they provide an opportunity for guests to engage in some friendly competition, but they can also help create an atmosphere of excitement and fun that will keep everyone entertained throughout the night. With themed games, you can tailor the activities to suit each guest's interests, skills, and preferences. For example, if children attend your game night, you could opt for age-appropriate board or card games such as 'Candyland' or 'Guess Who?'. On the other hand, if the majority of attendees are adults, you may want to choose a theme like 'Word Games' or 'Trivia Challenge' – there are plenty of variations to choose from, so you can be sure to find something that everyone will enjoy playing.
Themed games are great for encouraging conversation and sparking interesting conversations between participants. Playing a game based on a theme allows people to talk about their interests, knowledge, and experiences related to the topic of the game. This helps foster meaningful connections between players and allows them to learn more about one another in an informal yet entertaining way.
Play Charades
Charades is a great game to get everyone involved in the fun. It's a classic party game that allows players to act out words and phrases without speaking. Players must develop creative ways of conveying clues, making it an exciting challenge for all ages.
Not only is charades fun — it's also easy to set up and requires minimal preparations. All you need is some paper, pens or pencils, a timer, and maybe some snacks. You can easily make your own charade cards or print them out online. Once your cards are ready, divide the group into two teams and start playing!
The best part about charades? Everyone gets involved because no one is left out. Everyone can participate and have a great time if you're the best actor in the group. If someone isn't too keen on performing, they can help their team by shouting out clues that might trigger an answer.
Have Multiple Rounds
Having multiple rounds is a great way to make your next game night more interesting. It allows you to increase the duration of the game without much effort. Furthermore, having different rounds allows everyone in the group to get creative and develop their own rules for each round. Everyone can tailor each round according to their preferences, leading to a more diverse game night experience. Plus, with multiple rounds, it's much easier for players to pick up on the game's pace and adjust accordingly.
Make It Interactive
From playing music in the background to creating fun activities between games, there are plenty of ways to make your game night more interactive. You could create an interactive scavenger hunt that everyone can participate in between rounds of games. This will get everyone up and moving and make the evening more fun and exciting.
Serve Delicious Snacks
No game night would be complete without some delicious snacks! Whether you stick with traditional party favorites such as chips and dip or opt for something more creative, having tasty treats on hand will keep everyone satisfied throughout the evening.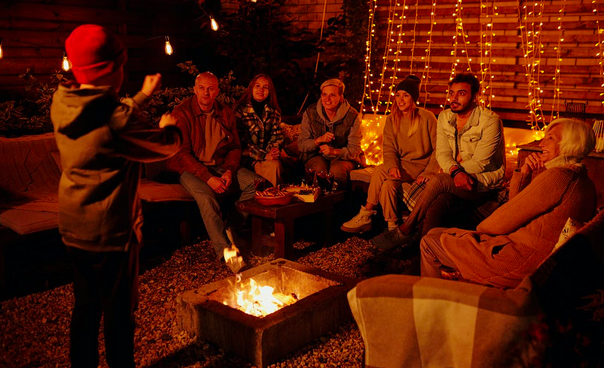 Game nights are great for bringing people together for fun and laughter. With these tips, you'll be able to make your next game night more interesting than ever before! From playing themed games to incorporating fun prizes, you're sure to make lasting memories with your friends and family. So don't wait any longer; start planning your next game night today!