6 Creative Marketing Strategies to Boost Sales and Grow Your Brand
In today's digital age, businesses need to have an effective marketing strategy in order to stand out from their competition. With so many different strategies and tactics available, it can be difficult for business owners to develop a plan that works best for their business and target market. In this blog post, we will discuss the basics of marketing strategies, what to consider when developing one and how to implement it.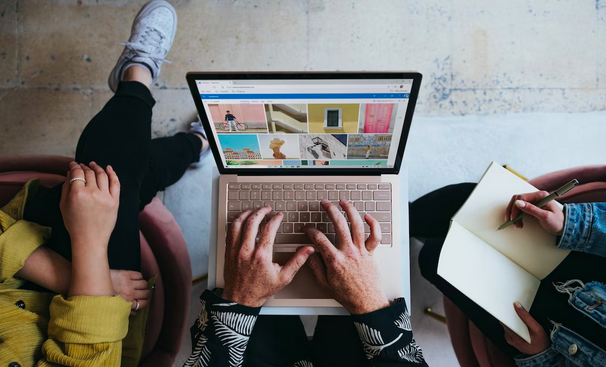 PPS Advertising
PPS (pay-per-sale) advertising is a type of affiliate marketing that involves businesses paying affiliates a commission for each sale they refer to the business. This form of advertising can be highly effective when used correctly, as it allows businesses to only pay for successful sales. When creating a PPS advertising campaign, you can increase revenue by targeting the right audience and tracking performance metrics. To maximize your success with this type of advertising, it is important to have a clear understanding of your target market and create compelling content that resonates with them. Additionally, it's critical to track performance metrics such as conversion rates and cost per sale in order to continuously refine and optimize your campaigns for maximum success.
Create A Referral Program
Creating a referral program is an effective way to expand your reach and increase sales. Referral programs allow customers to share their favorite products/services with friends and family members in exchange for rewards. These incentives can be discounts, special offers, or points that can be redeemed for cash or items. With the right offer and execution, referral programs are a great way to attract new customers and build loyalty to existing ones. The key is to make the program simple, enticing, and beneficial for both parties involved. This will encourage more people to take part in your referral program, maximizing its potential impact on your business.  Creating a referral program can help you increase customer engagement and boost sales – what could be better?
Use Video Effectively
Video marketing is a powerful tool for generating interest in your business and engaging with potential customers. When used effectively, video can be an effective way to showcase the value of your product or service, educate viewers on how to use it, and even generate leads through informative call-to-actions. For businesses looking to connect with their audience at a deeper and more personal level, video is an ideal medium for creating a lasting impact. With the right tools and strategies in place, you can use video to effectively reach your target market and increase brand awareness.
Be sure to create creative, dynamic content that adds value to the viewer's experience while utilizing the principles of effective storytelling. Additionally, use video to its full potential by leveraging social media channels, optimizing video titles and descriptions for search engine results, as well as using effective analytics tools to measure the success of your campaigns. With the right strategies in place, you can use video marketing to create a lasting impression that will eventually lead to more conversions and sales.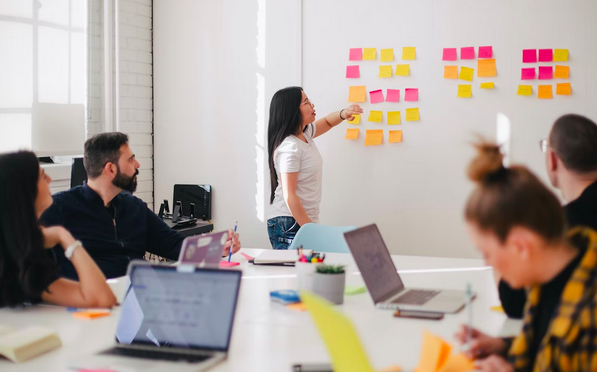 Feature Testimonials
Feature testimonials are a powerful marketing strategy to showcase the value of your product or service. Feature testimonials are user reviews from customers who have experienced and benefited from your product or service in some way. These reviews allow potential customers to see what others have had to say about your product or service, providing tangible proof that it works as advertised.
Feature testimonials are a great way to build trust and increase sales for your product or service. Not only do they give prospective buyers confidence, but they also help to create an authentic connection between the customer and your brand. By providing an honest review of what customers think about your product or service, you can improve customer retention and loyalty.
Jump On Trends
Jump on trends is an effective marketing approach that allows businesses to capitalize on current trends and buzzwords. This strategy involves staying up-to-date with new developments in the industry, such as new products or services, and taking advantage of those opportunities quickly. By utilizing this tactic, businesses can show customers that they are knowledgeable about the latest technologies and trends and that they are in tune with what consumers want. Additionally, this strategy can also help businesses create content that is more timely and relevant to their target audience. By jumping on trends quickly, businesses can increase visibility, build trust, and gain a competitive edge over others in the industry.
Network With Influencers
Network with Influencers is an effective marketing strategy to help grow your business. By engaging in conversations with influencers and building relationships with them, you can make connections with potential customers who may not have heard of your product or service before. This can be done through social media platforms, blogs, forums, industry events, and more. Networking with influencers can help you get exposure, and build credibility and trust with your target market. It also helps to create brand awareness and establish relationships that can last a lifetime. Networking with influencers is an important part of any successful marketing strategy.
Effective marketing strategies can help you drive more business and increase visibility for your product or service. Leverage the power of video, feature testimonials, jump on trends quickly, and network with influencers to take advantage of the latest opportunities and increase conversions. With the right tools and strategies in place, you can effectively reach your target market and create a lasting impression that will eventually lead to more sales.