11 Fresh Responsive jQuery Content Sliders
With time website designs have become increasing beautiful, fancy and easy to use – thanks to the advancement of web designing industry. There was a time when a website was just a collection of boring web pages linked together, which was totally not appealing. The growth of designing and development industry is such that new techniques and trends pop up every now and then, which aim at making the website look attractive and make it user-friendly.
Nowadays, jquery sliders are used quite often in websites. These glide and slide across the page and ameliorate the overall feel of the website, and let you highlight certain elements of your choice. It has now become one of the most popular elements of a website. Eye-catching animations, a good descriptive text and custom timings make sliders a great way of presenting your content. Considering the amount of type of devices with different screen dimension used to access internet, going all Responsive with your website would be quite logical to give all your visitors a great user experience. A huge amount of jquery slider plugins are available on the web, but not all are up to the mark. We have a list of some really cool, feature-rich, free and glitch-free sliders that allow configurations too. So check out this list of Fresh Responsive jQuery Content Sliders.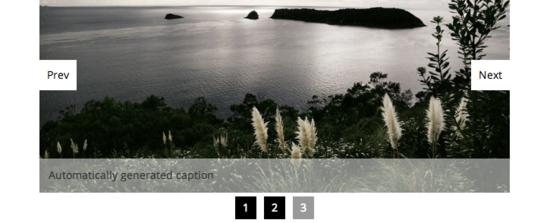 As the name suggests, this one is a basic slider i.e. it is quite simple and lightweight, offering only basic functionality.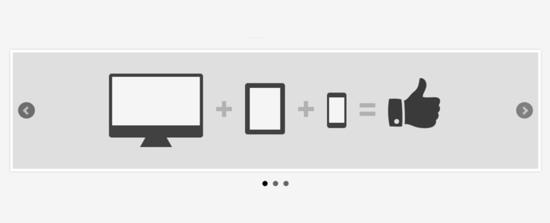 It is a responsive and sophisticated slider that has support for rich content, touch/swipe, native hardawre acceleration and callback API, which makes it quite good overall.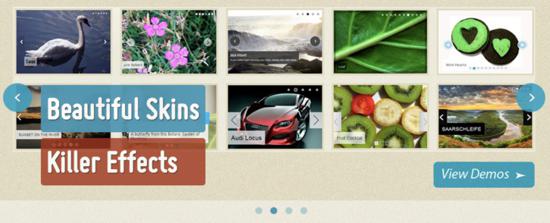 This one is a really cool image slider that offers various different visual effects such as rotating, blurring, flipping, blasting, flying, blinds, squares, slices, basic, fade, ken burns, stack, stack vertical and basic linear! With this amount of effects, it also boasts tons of professional templates. It has a point-and-click wizard that allows creating amazing sliders instantly the need to code or edit images. WordPress slider plugin and Joomla slider module are also available.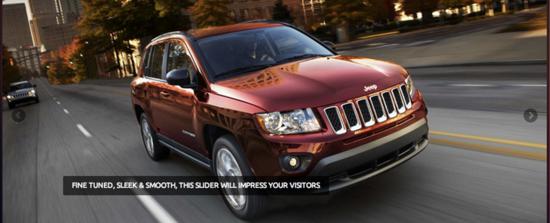 This handy image slider has got a lot to offer: animated captions, responsive layout and HTML Elements like (Video, iFrame) slider. If allows adding unlimited number of slides/captions with ease. It can be used as image slider, image gallery, banner rotator, banner ads, or presentation etc. It looks good and is quite easy to handle.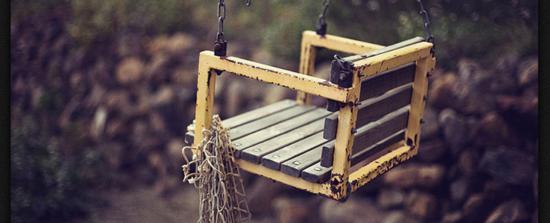 It is a small plugin that has the ability of creating responsive sliders utilizing elements inside a container. Huge sites have taken advantage of this plugin such as Microsoft's Build 2012 and Gridset App. It is compatible with almost all modern browsers including all IE versions from IE6 and up. It also boasts support for CSS max-width for IE6 etc that don't have support for it natively. Only requirement is that it is dependent on jQuery (1.6 and up) and all the pictures have the same size.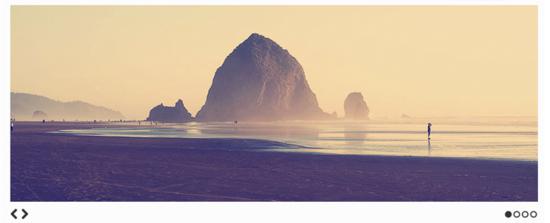 This responsive jQuery plugin offers features such as touch and CSS3 transitions. On the whole it is a good and easy to handle plugin.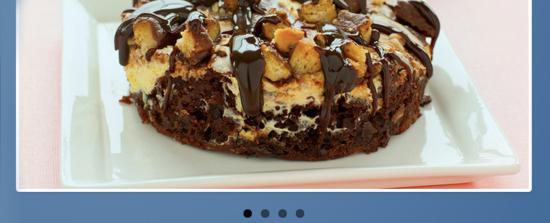 Flexslider is a feature-rich slier that has support for touch swipe, callback API, custom navigation and various animations.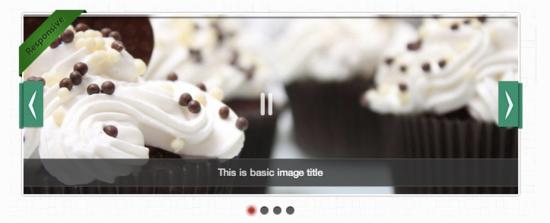 This one is a sophisticated image and content slider that is responsive and feature-rich.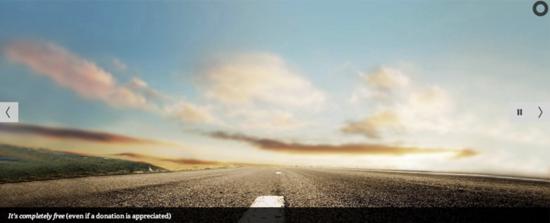 Camera was formerly called Diapo slider. It is an ameliorated and more advanced version of it and offers good functionality.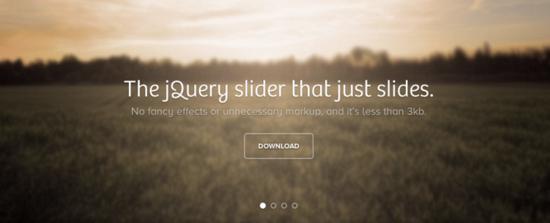 UnSlider simply does what it's supposed to do i.e. it slides. It has a minimalistic style with no fancy and unnecessary effects or markip, and boasts keyboard and responsive supports. It is than 3kb in size.