Fiverr: Working As a Pro Freelancer Graphic Designer
Being a graphic designer, your skill becomes a valuable commodity in the online community. Businesses need graphic designers as much as web developers and designers in order for their ventures to succeed. Graphic designers have the option to work in an office setting or to work as a freelancer at the comfort of your home. For those who prefer to work in an unrestricted and flexible environment being a freelancer will be your go-to option and fiverr is a freelancing site that graphic designers can make as an avenue where they can showcase their skills and earn as well.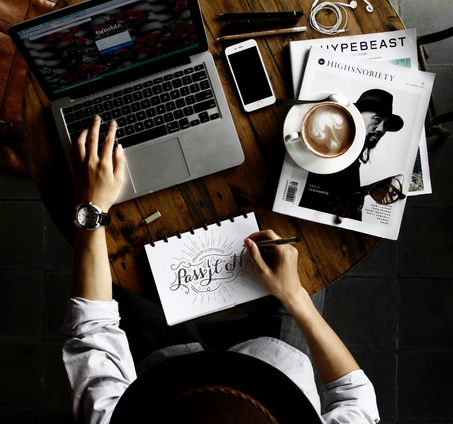 We'll explore some of the features that make fiverr a great place for professional freelance graphic designers to thrive in.
Fiverr is a market where you prove your skills
While upselling your profile to prospective clients can be a standard process in most freelancing sites, fiverr works more like a marketplace of services that are offered to those who need different types of professional services online. This is why freelance professionals who offer their services on fiverr are called sellers because they "sell" their service for a specified price. Just like any freelancing endeavor, starting out in a freelancing site as a worker can be challenging. You are in a stage where your reputation and workmanship are not yet proven and will need a couple of tests before clients can see some viable information about you. This is where your advertising and communication skills come in handy.
Being a good communicator, writer or advertiser is not an absolute necessity when it comes to your graphic design field, but you'll need to have at least some level of competence in effective communication. Why? One simple answer is you won't get any clients if you can't make an effective and powerful description of your professional profile. If you can't clearly tell your clients what you are capable of as a graphic designer and what makes you a viable choice, your profile will most likely be one among the many other profiles that get scrolled down or skipped over. Also keep in mind that there's no place for exaggeration and false advertising here. Just state what you can really do as a professional in a meaningful and effective way. Once you successfully get a client, it's time to let your skills do the talking.
Fiver offers limitless design gigs
It's not just design gigs or jobs, but virtually all the professional freelance services offered in the website can have limitless jobs and tasks available. Depending on your level of skill, your client base, your length of freelance tenure and several other factors, the inflow and demand for your services are continuous and constant. When it comes to starting out, you may struggle with landing several gigs in a week, but as you develop your professional portfolio and track record, you can receive several gigs in a day, depending on your availability.
As mentioned earlier, graphic designing services are very much in demand due to the continuous upward trend in online business and establishments being created. Having a potentially inexhaustible availability of projects, tasks and jobs doesn't mean you can be complacent and provide a so-so performance. Remember that the site follows a marketplace setting for talents and skills. Your skill set is your marketable goods in this site, so you need to keep a consistent and ever-improving set of skills in order to demand a higher price and in turn receive a higher pay.
The work environment is dynamic
Working in a freelancing website as a graphic designer exposes you to different types of clients around the world, and the types of projects and jobs they are requesting. It can be safe to say that your design jobs will not be monotonous and boring. You will get to be exposed to clients that have varying preferences, specifications, demands and offers for a certain design job. The complexity of the jobs can vary with each client. You may receive simple logo design and enhancement requests to more complicated tasks such as designing the website content and appearance for a large company or business. Turnaround times and deadlines can also vary according to the demands and estimates of clients. While most clients understand that there is a certain level of complexity when it comes to a graphic design task and would thus need time, there can be clients who do not know of this fact and may set an unreasonable deadline. You can either rise up to the challenge and step up your pace to meet the demand or you can negotiate for an extension of the schedule to ensure your client that the design quality doesn't get compromised.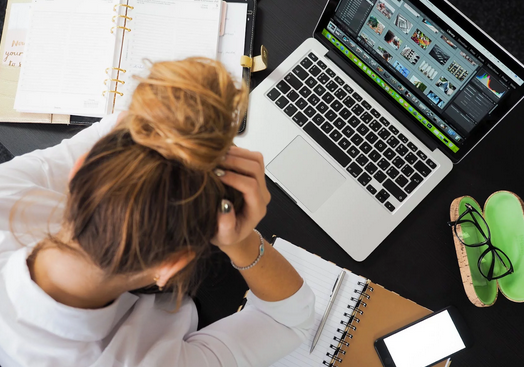 Freelancing as a graphic designer can be a lucrative and game-changing step that you can choose to take. Finding a venue where you can offer your skills and services and earn an income is now easier thanks to the internet and the emergence of many freelancing websites. Fiverr is just one among the many such websites you may one day get to call your home.