WPHelpDesk plug in for WordPress
It's no longer a secret that a kind attitude and genuine care for the people around you can only bring you benefits. You reap what you sow and if it's recklessness and negligence you're promoting, then that's what you'll get in return. Greeting people with a smile and making them feel important can take you a long way. But what do you do as a business owner who has to deal with hundreds of client issues per day? Where do you start and how do you make sure you don't neglect anyone?
Promptitude and straightforward answers is what every client looks forward to. To make your customers feel significant it's important that you give them your reply in the shortest period of time possible, even if you don't have a solution for their problem, yet. Just letting them know you are aware of their issue and that you're focusing on fixing it can work wonders. Clients can rest assured that something is being done for them in a time efficient manner.
You'll definitely win more faithful clients if you start using a smart ticketing system. In order to not get lost in the sea of tickets that might catch you unawares you can start using WPHelpDesk. This online help desk is the perfect solution for managing, organizing, assigning and replying to tickets. It has an intuitive interface, so it's user friendly both for the customer and the provider.
This WordPress plugin allows you to start your own online help desk within seconds. No more than 5 years ago setting up a ticketing system could've cost you an arm and a leg and on top of that it would've required advanced tech knowledge to keep it running. But nowadays plugins like WPHelpDesk are affordable and easy to use. Sorting tickets and replying to customers will reach lightning speed if you start using WPHelpDesk.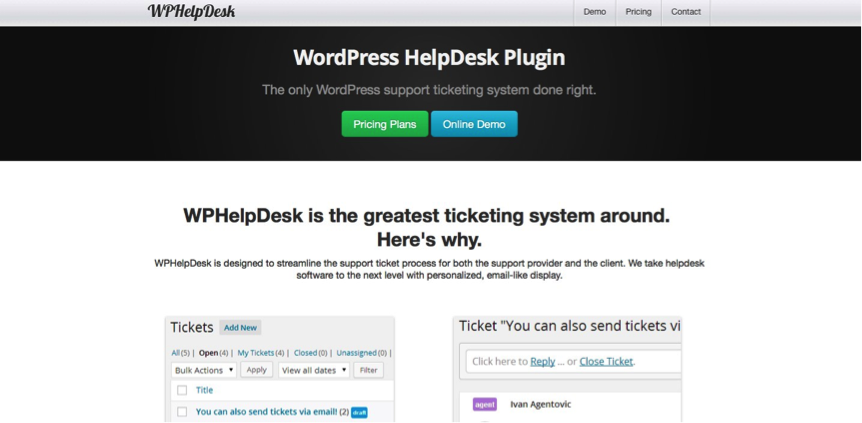 Using this plug in is very easy due to the fact that WPHelpDesk was specially designed work perfectly with any WordPress site. WPHelpDesk allows your customers to go online and post their tickets only by filling in some fields. This speeds up the process and helps the client reach out to the provider easily and effortlessly. The customers have the possibility to choose how they want to be contacted back, either through email or via the ticketing service, so there will be no problems with your communication.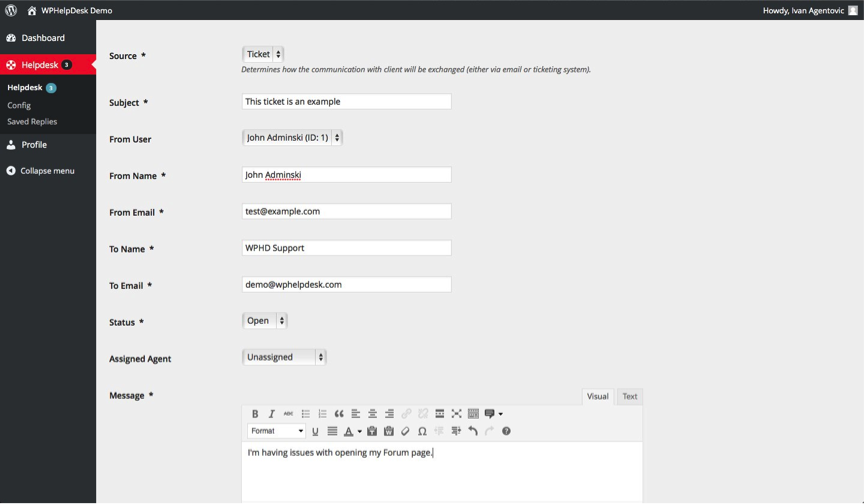 As soon as clients submit their issues, you can choose to take any of the following steps. You can decide who will handle the ticket which means that you yourself can work on the problem or you can assign it to one of your employees or colleagues. You can manage the ticket's status and follow if it's been read, assigned or fixed. Or you can see when it was last modified and even transform any comments into an entirely new ticket.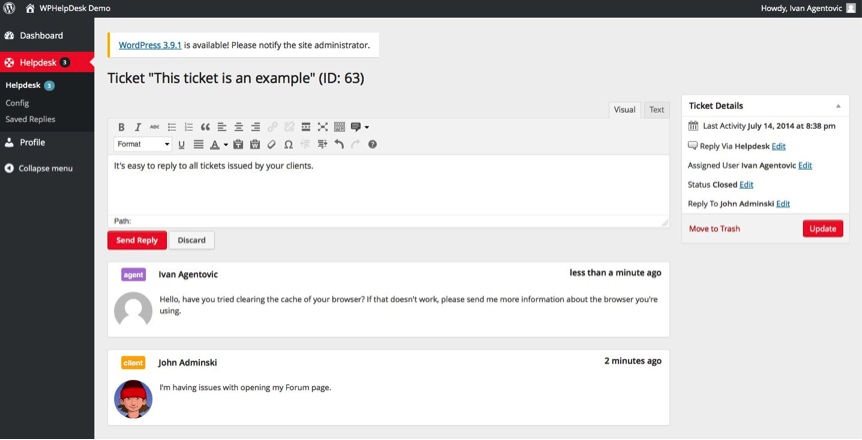 WPHelpDesk keeps you up to date with the tickets' status via email. If you're the type of person who always has to know what's going on with your projects, this feature was definitely designed with you in mind. What's more, this cool plugin will also let you know if somebody else within your team wrote a draft on any ticket you might be working on and WPHelpDesk also enables you to see who else from your company is looking at a ticket. So there's no way you risk two people doing the same thing at once.
If you've been thinking you can lose your last hour's work because your laptop suddenly shuts down, you can rest assured that will never happen. WPHelpDesk has an auto save feature that backs up both your tickets and emails every 30 seconds. Not only does this plugin keep you backed up, but it also keeps you safe. WPHelpDesk's special hooks and filters are applied to messages, emails and tickets before storing them in your database. This way you're protected against potential harmful data.
If your work load is relatively big, it's not going to be easy to keep track of all your tickets.  WPHelpDesk's advanced search tool allows everyone to look up anything they might need. This smart feature allows its users to define their search by message, email or content and presto! There you have exactly what you were looking for, in the blink of an eye.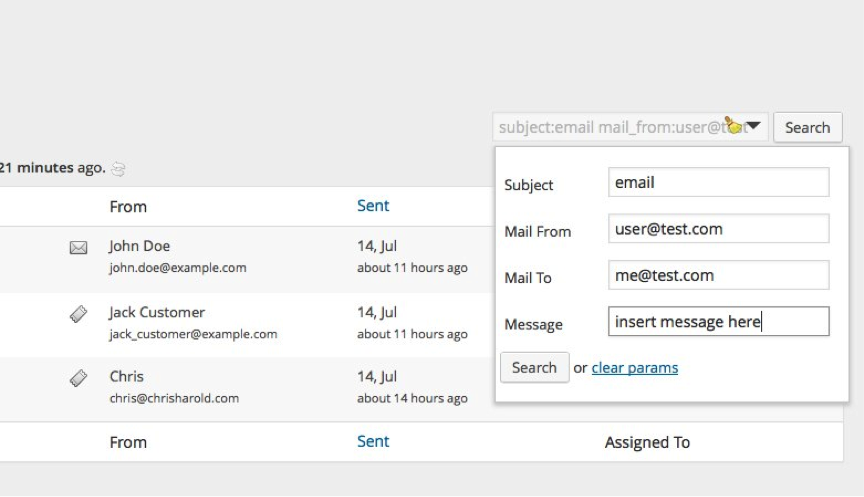 You like to adjust everything after your own taste? WPHelpDesk allows you to configure your online ticket system after your own heart's desire. And it's easy too. You only have to click the Config option you'll find in your side menu. From here you can choose your email template, you can select providers and set up your outgoing and incoming mail message preferences.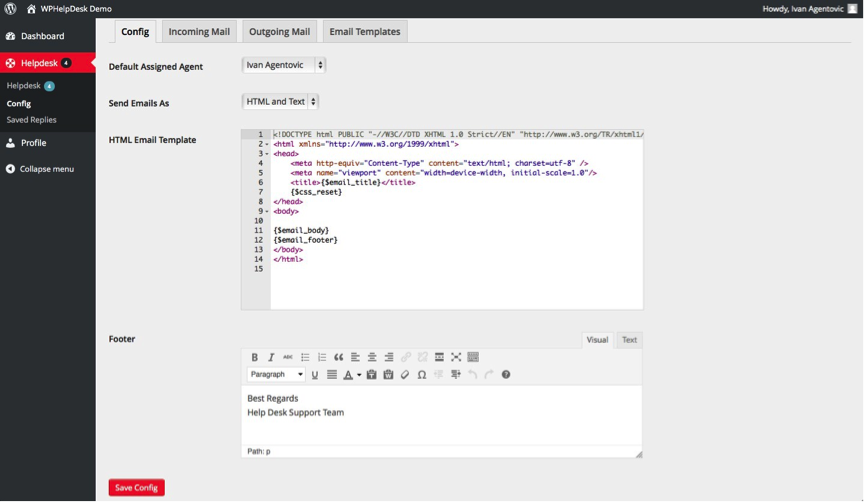 WPHelpDesk was specially designed for WordPress and it boasts many efficient and user friendly features that will save you both time and money. This plug in is clever, efficient, fast and it's waiting for you to try it out for yourself.