5 Tips For Finding A Graphic Design Jobs
Finding a graphic design job or any other job is not an easy task and for most of the people it is a disappointing experience. Maybe the biggest reason of it is that people often don't know a good step by step procedure of finding a job and they think that simply searching for it is the first step of getting the job — which is not correct!
The economic crisis of the world has made it even tougher to find a job, especially when you are a beginner or trying to find a high-level job.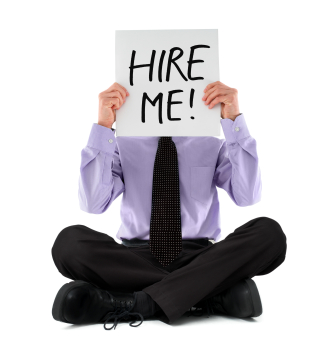 Recruiters think that every person at entry level would be an amateur and not professional enough. While on the other hand experienced people ask for higher salary, and that is something they do not want due to recession.
The hard competition among the job applicants makes finding a job even more tough. But if you work hard in the right direction there is a high chance that you will get a job — all you have to do is to prepare nicely for it. So in this article are a few tips that every designer should know and follow before searching for jobs.
Tip One: Become a Graphic designer
This is obvious that you are required to be a graphic designer if you want to apply for a design job. But many people do not have enough experience or education history to be a graphic designer. Graphic Design College offers online and on campus training programs that can help you become a professional designer.
The first thing that any employer would check in your is your experience. If you think that you have learnt about Adobe Photoshop and Illustrator so you are a Graphic design, then you are wrong. To be one you have to learn the art and science of graphic design.
If you want to work in the printing field, then you are required to know the printing concepts, technology and printing-related tools like Adobe In design, Photoshop, Illustrator, etc.
Web designer are required to have a basic web experience in creating web sites and should be familiar with tools like Dreamweaver, CSS and HTML.
So you should ALWAYS be prepared, because going for a job interview without being prepared is a big mistake. You can learn about job requirements from many sources like internet, asking a friend with a related experience, or your tutor / mentor.
Tip Two: Build a portfolio
Now once you have learned all you need to learn, you have to learn to flaunt it. This can be done by making a portfolio. A portfolio is a great marketing tool that you will need to sell your practical experience to the employer.
A website that has your work samples, a list of your skills, your resume, and contact information can also be your portfolio.
Many beginners do not have enough work examples to put in their portfolio and this thing keeps them from making a good portfolio. But this should not be the case, a beginners portfolio would look great if it has your learn practice, samples you did for unreal clients, and your personal design work that you do for fun.
Tip Three: Good resume
Whilst your portfolio is great for marketing your work experience by examples of your work, the resume is great for marketing your skills and experience to the employer. The resume is a summary of your whole life, studies, skills, previous work and personal information in two PDF or MS Word pages.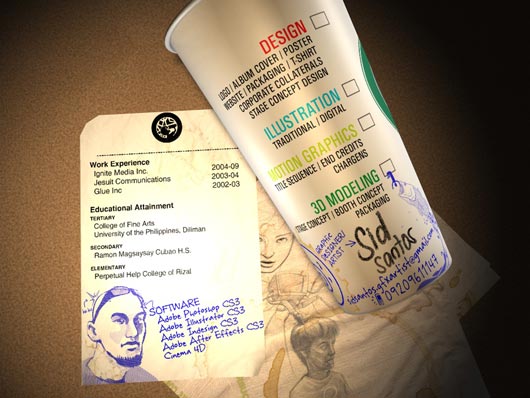 In a creative resume, focusing on your most important information is very important. Pinpointing your best skills and keeping it organized is also very important.
You can learn cover letter and resume writing tips from links given below:
Tip Four: Search for jobs
Now after you have done all the thing mentioned above you are ready to start searching for your job. Thanks to all the recruiter websites out there, finding a job has never been easier.
A great thing to do is to create a good and complete profile and uploading your resume to every single website that offers recruiting services. Try to only search the jobs that exactly match your skills. If you apply for non-related jobs, this may harm you as some companies (especially the big ones) can mark your resume as not appropriate for the job.
While applying for a job, always make sure to write a good cover letter based on the job requirements. Generic cover letters and template cover letters might not get attention from the employer.
Some good international job search sites are given below:
Tip Five: List your service and skills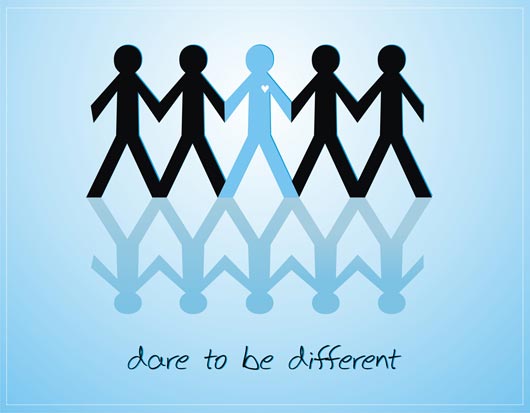 A recruiter contacting you is a lot better than applying for the job by yourself. This is because when a recruiter contacts you, the employer already knows your skills and requires them, and you will have a higher chance of getting the job than other applicants.
You can always promote you skills by email signature by mentioning your title. You can also set your Facebook, Twitter, and Google Plus accounts to show your skills and promote them.
Applying for jobs is a tough procedure in which you have to keep a lot of things in mind and prepare for it. Simply clicking the submit button is not the first step for getting a job.
So these are some important tips that every graphic designer should consider before applying to the jobs.