Bitrix 24 giveaway – Free web based project management software
Need a solid web based project management software to help coordinate your web design projects among team members? You are in luck as we are giving away 3 free accounts to Bitrix24.com, a powerful online project management software.  Using Bitrix24, you can now better communicate, track and coordinate your work across different locations. With development work getting more  scattered across the globe, this software will help you to reduce your management efforts while ensuring you can deliver your work on time and at an expected quality level.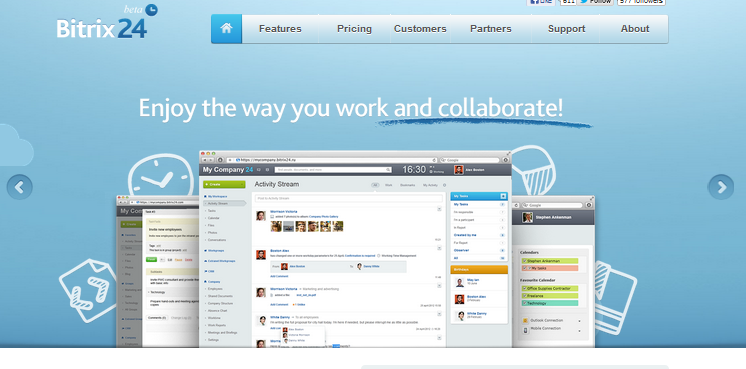 Features
Bitrix24 has been providing its social intranet product since 2010 and has enjoyed a great success. I first came across it when I was coordinating my work with a friend of mine and he invited me to use Bitrix24. The experience has been great and I am glad that I managed to get Bitrix24 to sponsor this giveaway so that you guys can try this out for yourself.
Here are some of the benefits that I found to be really useful:
Powerful communication capabilities
One of the most important thing in any project management software is the ability to communicate. In the past, this is done purely though email alerts. Bitrix24, on the other hand, offers a diverse mix of communication channels including messaging, voice calls and my personal favorite, the desktop activity stream. That is right. With this capability, you can now view the activities of your team in a Facebook like activity stream right at your desktop. I find this feature to be extremely time consuming and useful.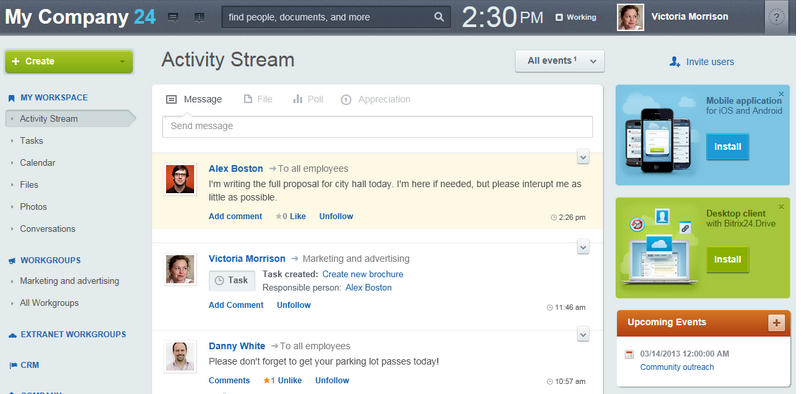 Some might prefer talking face to face, rather than consuming information passively. That is all catered for due to Bitrix24's video call functions that are built into the dashboard itself. Calling is as easy as clicking a button.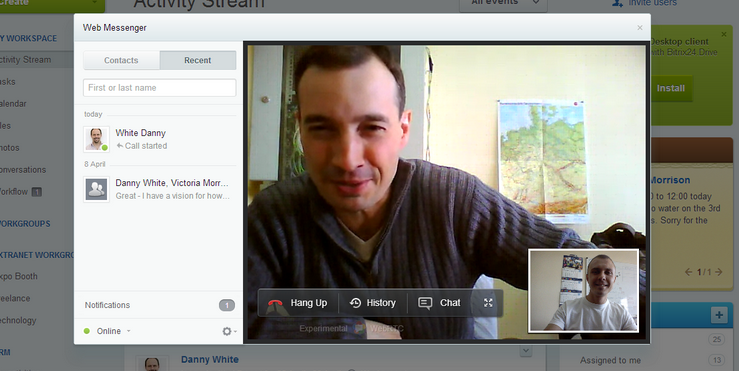 Private dropbox for your own project
Another big headache with managing projects is file versions. This is especially acute in web design work where there will be many versions floating around and we need to know the right one to work on. This problem is taken care of by Bitrix24 with their own file sharing features. It works as easily as Dropbox. In fact, you can think of it as having your own private Dropbox!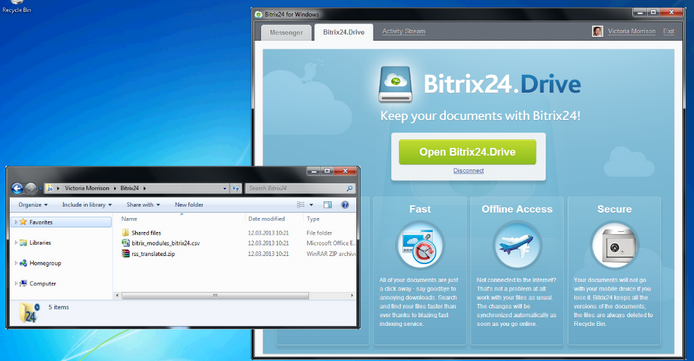 Best of all, the Bitrix24 Drive comes with its own version controls and privacy settings. These set of features make managing the different file versions a breeze. Trust me. Once you used this, you will find file version control a much similar task.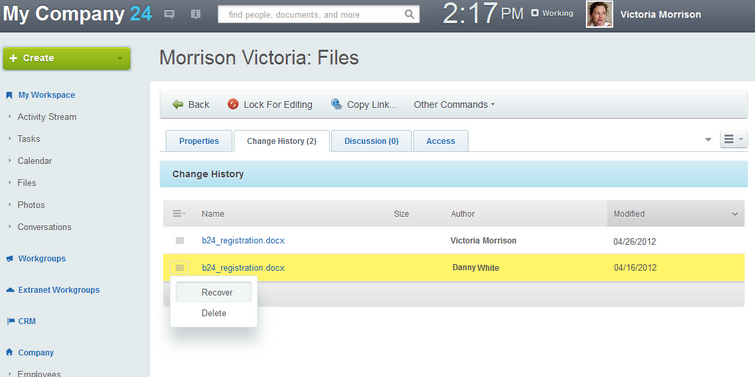 Get money with invoicing functions
Bitrix24 has a powerful CRM that lets you manage your sales flow. They always have this and it works wonderfully. Now, they have added a new feature which I am excited about and that is the ability to issue personalized invoices. In the past, you probably need to get the sales data out from the CRM and re input them into another third party invoicing system. Now, the integration is done via Bitrix24 CRM itself so it saves you yet another step in your workflow.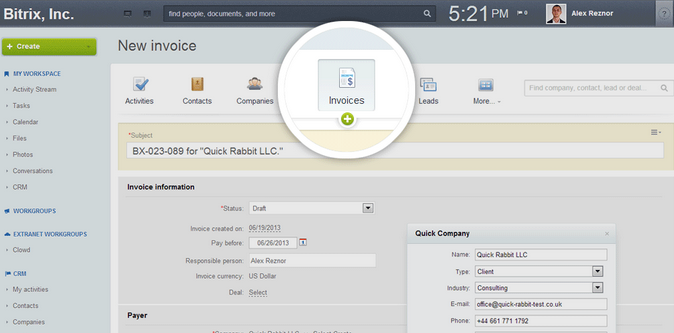 Working on the Go
Being able to take your work anywhere is becoming an important part of our workflow. Bitrix24 does not skim on this feature either. They have full fledged mobile apps on both iOS and Android platforms. With these mobile apps, you are no longer confined to managing your project at a desktop. Any changes can be immediately entered and shared via the apps so that your team can get the latest update, especially after or during a client's meeting.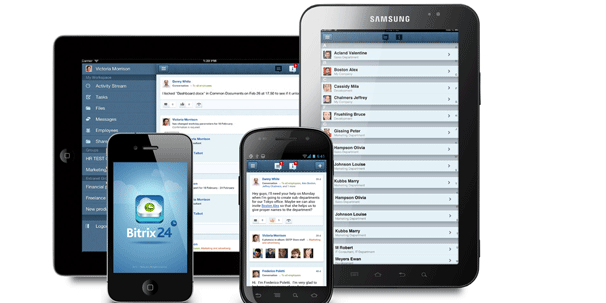 There are actually a lot of things you can do via Bitrix24. If you are interested to find out more, check out  their online project management software features here.
Prize Details
3 lucky winners get "Startup Licenses" worth $1200 each. It similar to professional license in Bitrix24's pricing page, but they have a 5GB space and 12 users limit
How to join the giveaway
Just leave a comment saying "How Do You Want To Make Use of This Free Bitrix24 Account?"
Hope you guys enjoy this giveaway!