Best 8 tools for creating presentations online in 2013
A great way to add to your income as a designer is by creating presentations for others.
Data has revealed that Slideshare, the number one presentation sharing site in the world, gets over 60 million visitors and over 3 billion slide views every month. Also, 400,000 new presentations are uploaded every month.
What this means is people are still actively creating and using presentations. This post features the best 8 tools for creating presentations: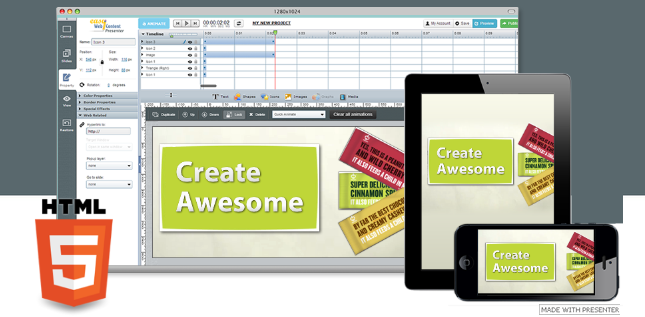 Built on the HTML5 technology, EWC Presenter allows you to create amazing presentations in a simple online interface.
With EWC Presenter, you don't have to install an app on your computer or pay for anything; it's currently in beta and is as a result free.
Creating presentations is as easy as creating an account, logging into your account and choosing a template to create your presentation.
EWC Presenter also supports Flickr integration so that you can search and use images from Flickr right from its editor. There's also an option to export your presentations as an image or as PDF and you can also automatically export presentations created with EWC Presenter to Slideshare.
EWC Presenter is still relatively new but it has a lot of features if you want a tool specializing in creating presentations and multimedia content.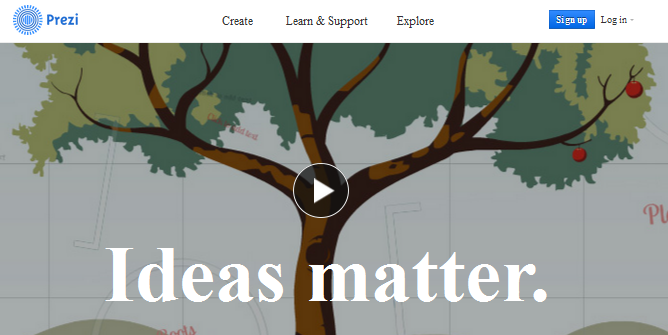 Prezi has both an online version and a desktop client and it also allows you to create beautiful presentations.
Prezi is easy to use and an added advantage is that it allows you to collaborate with people from other parts of the world to create your presentations; in other words, you could work with your clients or a friend who is more experienced through Prezi.
Prezi also features its very best presentations on its homepage; not only can this serve as a source of inspiration for creating your own presentations, it also presents an opportunity for you to have your own presentation go viral on the Prezi site.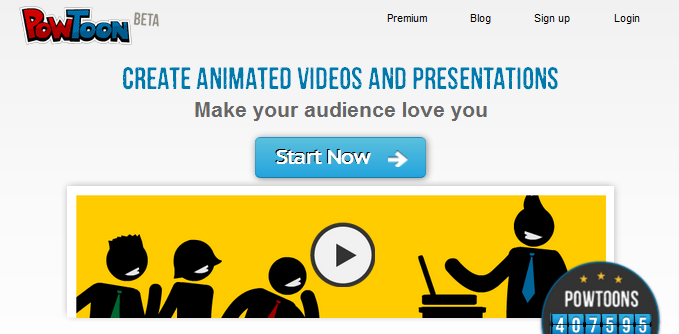 PowToon is especially built for creating animated presentations and videos; if you're aiming at designing presentations for small businesses, schools or individuals, that are interactive and animated, PowToon should be on top of your list.
There are several examples of presentations created by PowToon on its website and all the information you need to create just the right presentation is available on the PowToon website.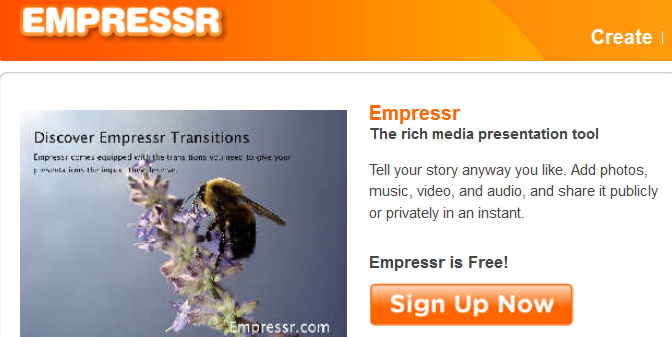 Empressr allows you to create media rich presentations that can be embedded on all major social media sites.
With direct integration with sites like Flickr, Google, Photobucket and Yahoo!, Empressr allows you to embed content from other major sites online into your presentations.
The Empressr homepage also features over a dozen presentations that was recently created with Empressr; this can give you ideas or inspiration when creating your own presentations.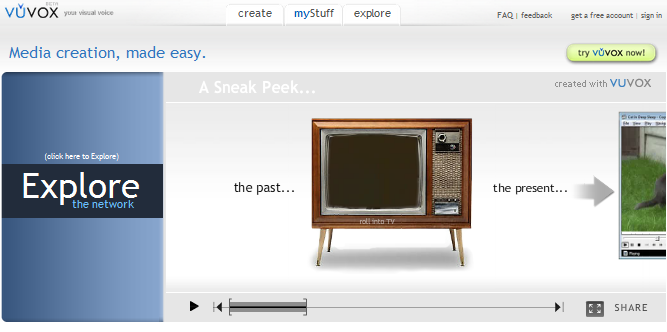 By integrating with Flickr, Picasa, Youtube , Facebook and other major sites, VUVOX makes it easy to create interactive presentations from already existing multimedia files on these sites.
VUVOX also has a section of its website where it features presentations created on its website; these can serve as a good source of inspiration when trying to create your own presentations.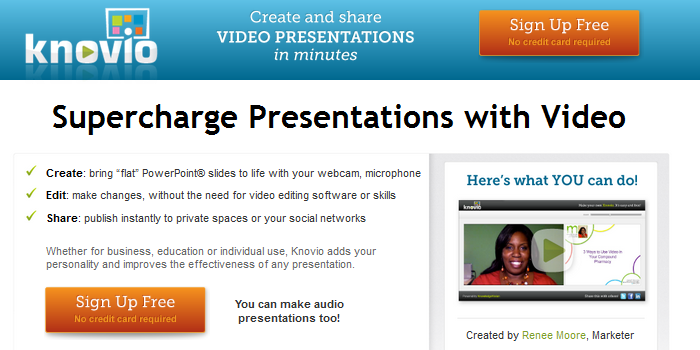 Without video editing skills or experience, Knovio makes it extremely easy to make static presentations interactive.
By connecting to your webcam or microphone, you can make static presentations you've already created come to life.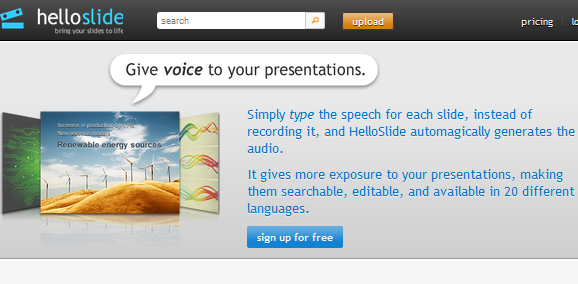 HelloSlide makes it easy for you to create beautiful interactive slides by using its voice narration feature. It works in a similar way to Knovio; you upload an existing presentation to HelloSlide in PDF format, you type or record the speech for each slide using the tool provided by HelloSlide and you can see listen to the presentation you created with the modifications made by HelloSlide.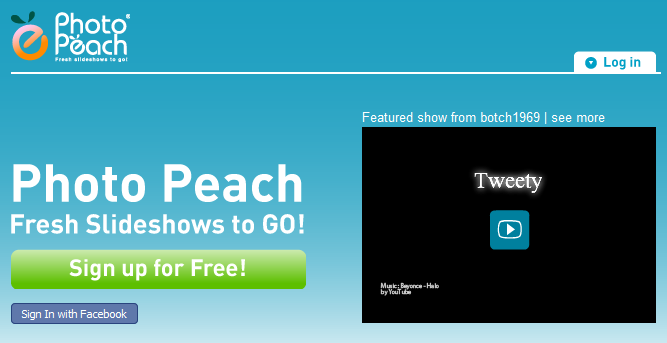 PhotoPeach allows you to create interactive presenations; you can integrate multimedia files into your presentations and you could have a background music that plays whenever people view your presentations.
Joseph helps people learn to create quality presentations. He writes for Easy WebContent.