15 wordpress themes with interactive maps
Having an interactive map is becoming more important for businesses who needs to be located physically by their customers. The old way of displaying maps is usually static. However, with interactive map plugins and wordpress themes that come with such a function, businesses can now easily enable this feature on their websites.  To make it easier for you, I have round up a list of beautiful wordpress themes with interactive maps. These themes cover a wide range of niches, from different businesses to directory themes to vcard themes. If you have any more recommendations, feel free to add them in the comments.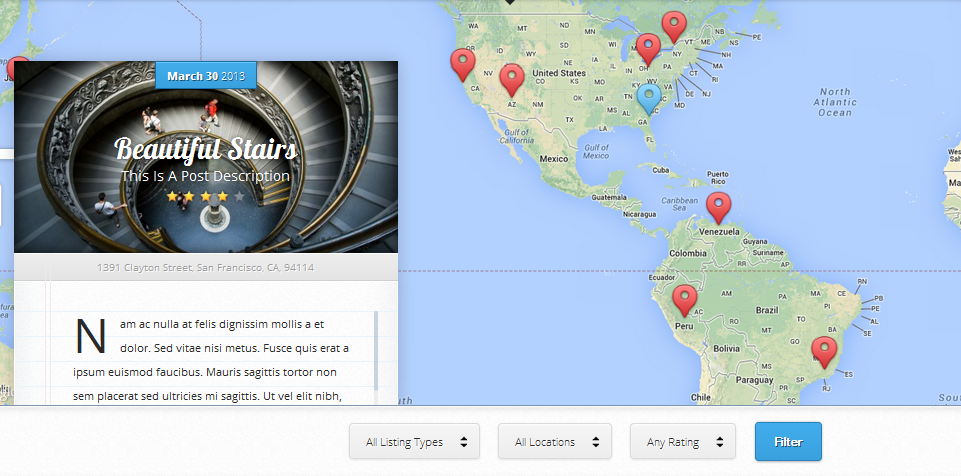 Explorable is a beautiful wordpress theme with interactive maps from ElegantThemes. Given their track record, you know this theme will look great and be backed up by strong features.  Explorable has full integration with Google Map's API.  This allows the user to interact with the map right on your website without the need to jump into Google Maps.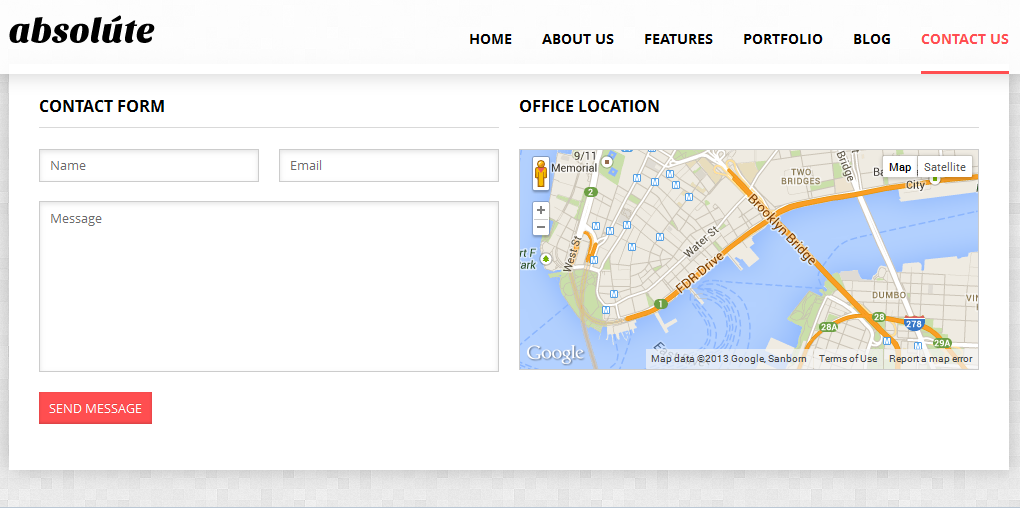 Absolute has a contact page that is fully integrated with Google's interactive maps.  This makes it easy for anyone who needs to locate your office without leaving the website.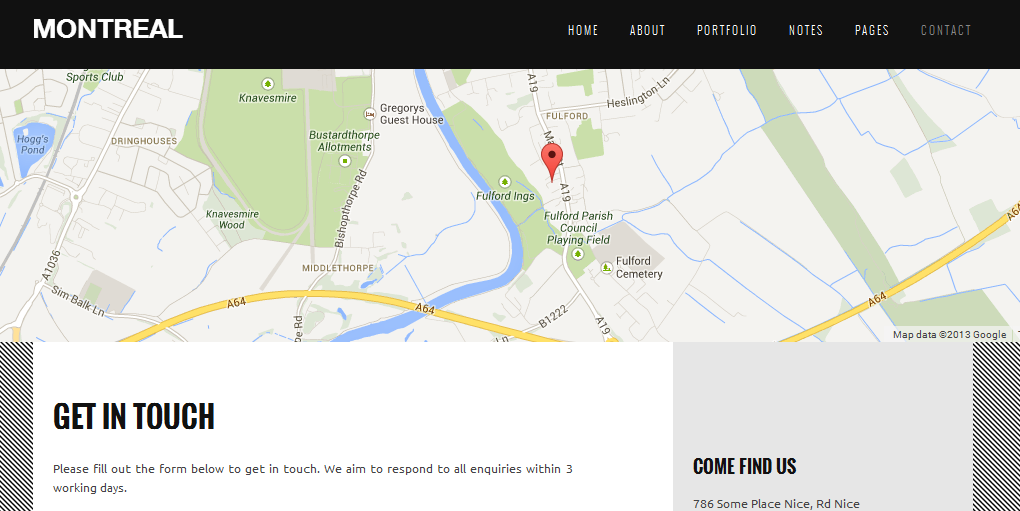 Unlike most of the interactive map themes, Montreal places its map as the entire header. This makes the whole experience of clicking and zooming the map much more fun and enjoyable.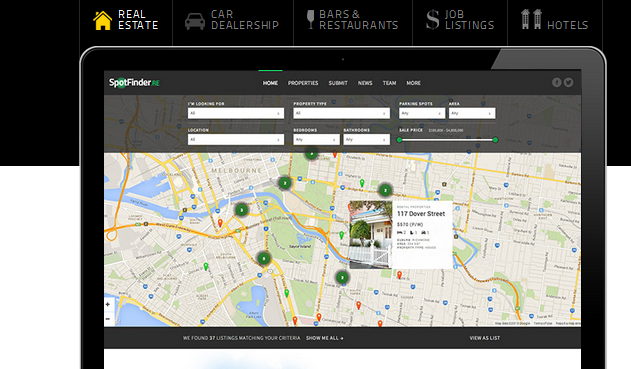 Spotfinder is a useful directory wordpress theme with an interactive map that is integrated to its search and filter functions.  You can use this to set a directory for anything including pubs and restaurants, real estate, car dealership etc.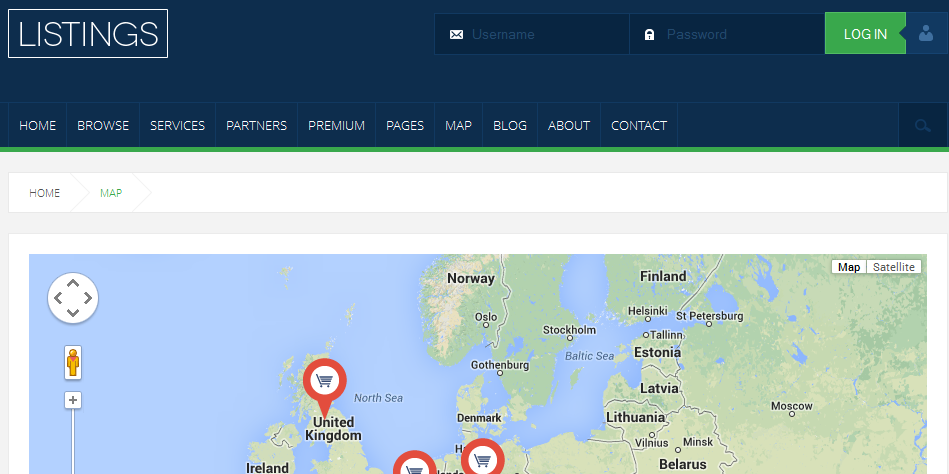 This is another directory theme with strong Google map integration. It has a dedicated page to showing the interactive map and will be useful to display the locations of the different businesses listed in your directory.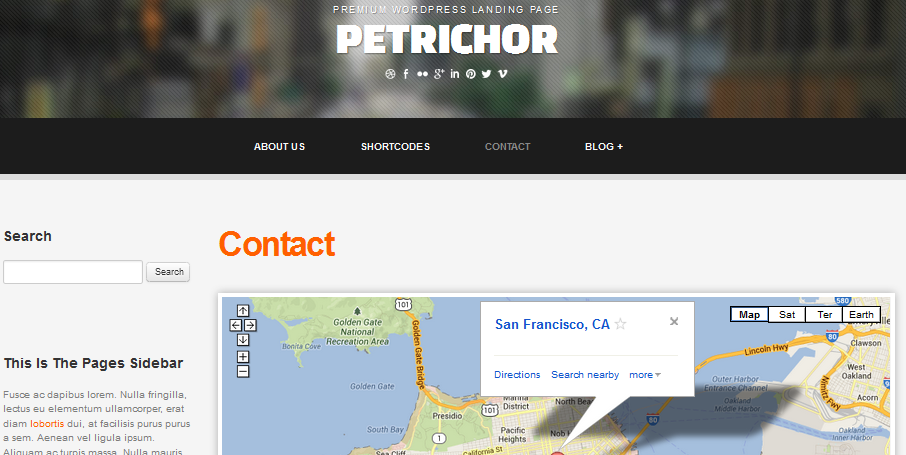 Petrichor is a responsive wordpress landing page that is meant to help capture user interest. The contact page has a nice interactive map embedded to allow your potential clients where you are located.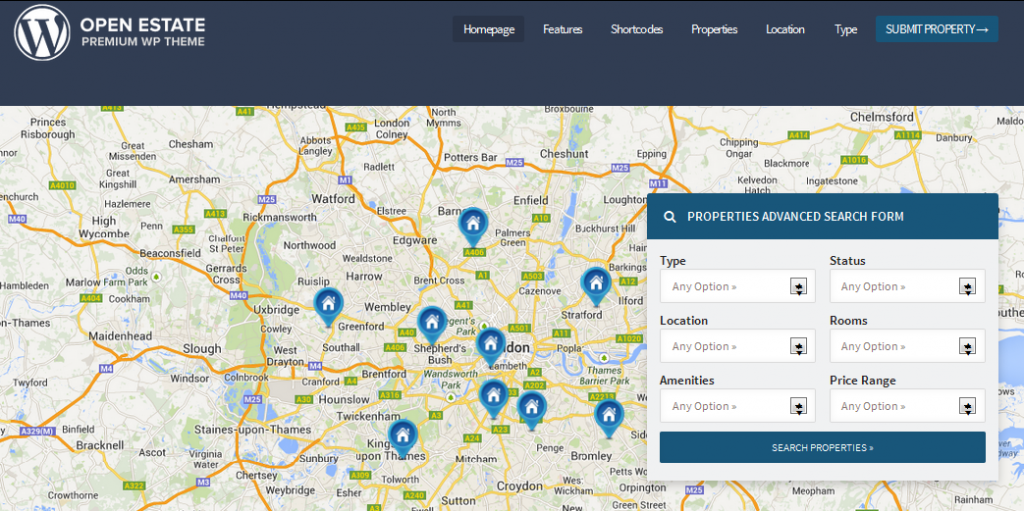 Real estate wordpress themes need interactive maps to show where the houses on the listing are located. OpenEstate fulfills this function in both PC and mobile devices using a responsive design.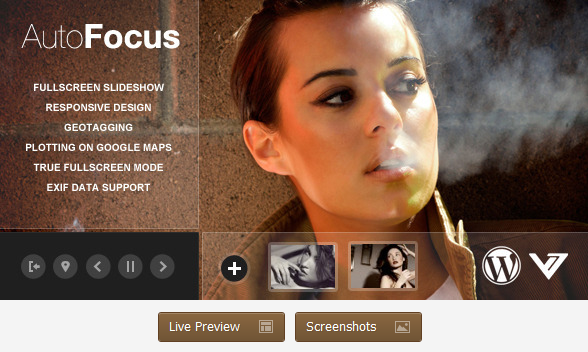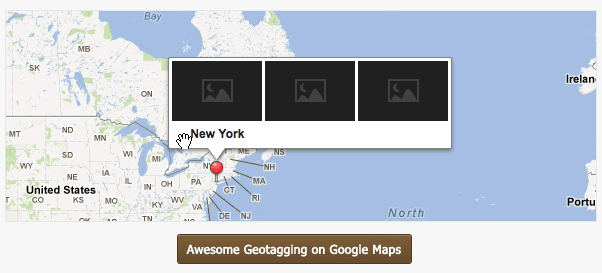 I liked this photography theme because it uses the geo information of your photos and tagged on the interactive map. This becomes very useful, especially if you have a number of scenery or located based photos.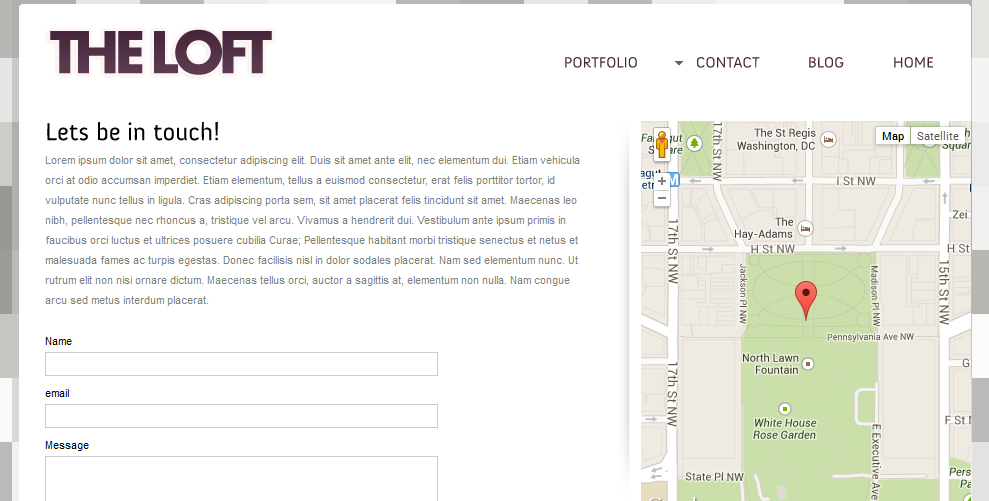 The Loft has all the necessary functions you need for a business website. From portfolio, to products to a contact page, it is a very useful theme which can be used right out of the box by businesses.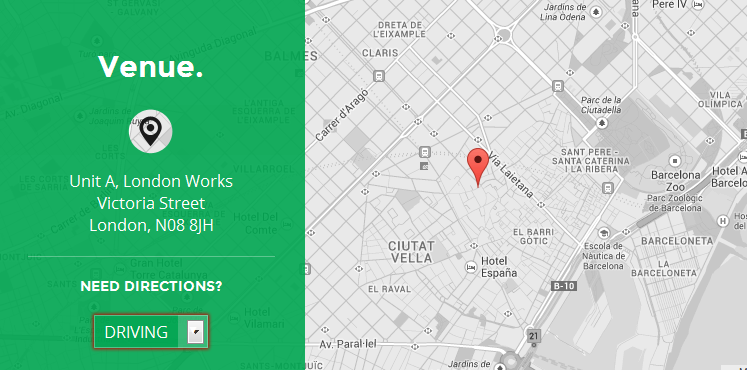 Exhibition WP has one of the nicest interface for an interactive map. You can see how the map is integration with a directions widget on the left. It is elegantly done and adds a lot of usefulness to the website.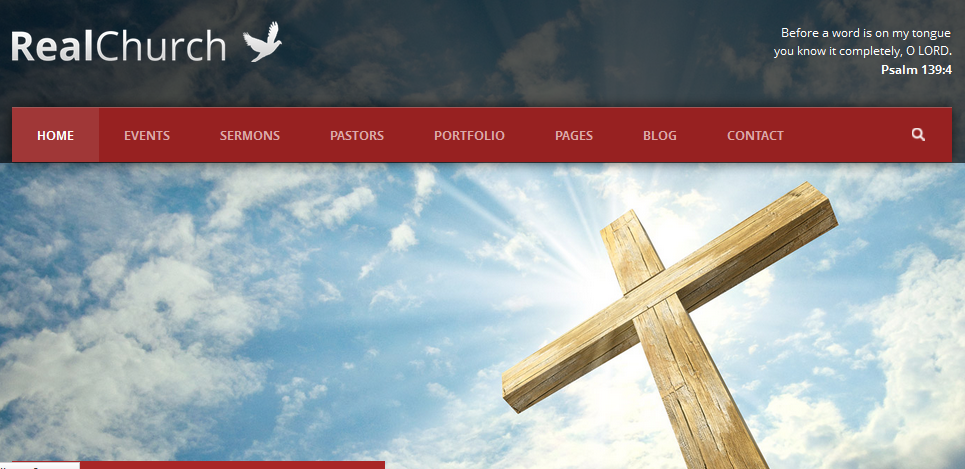 Church wordpress themes are very useful to helping churches quickly set up their website. Real Church has integrated an interactive map into the theme, which makes it easier for anyone who wants to know how to get to the church.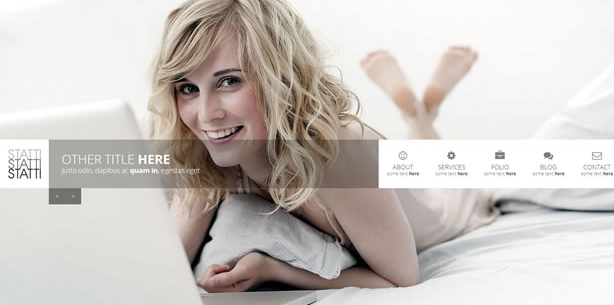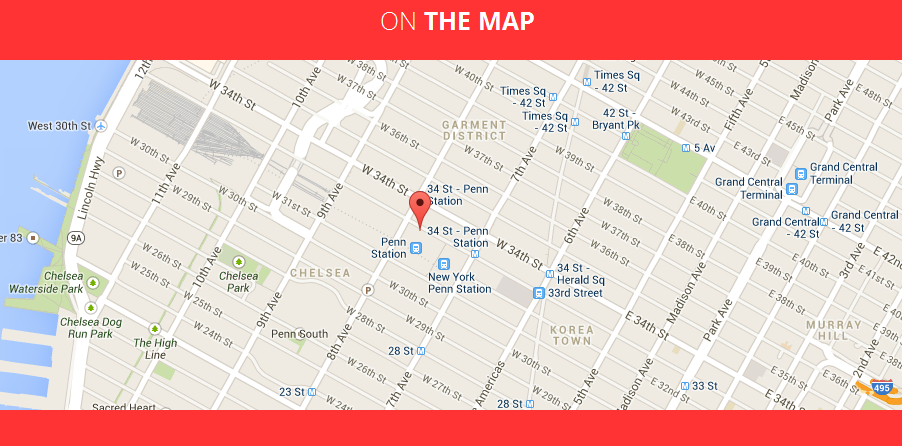 This is a very cool wordpress theme that was recently launched. It has some nice animation effects on its navigation bar. It also comes with a sizable interactive map on its contact page.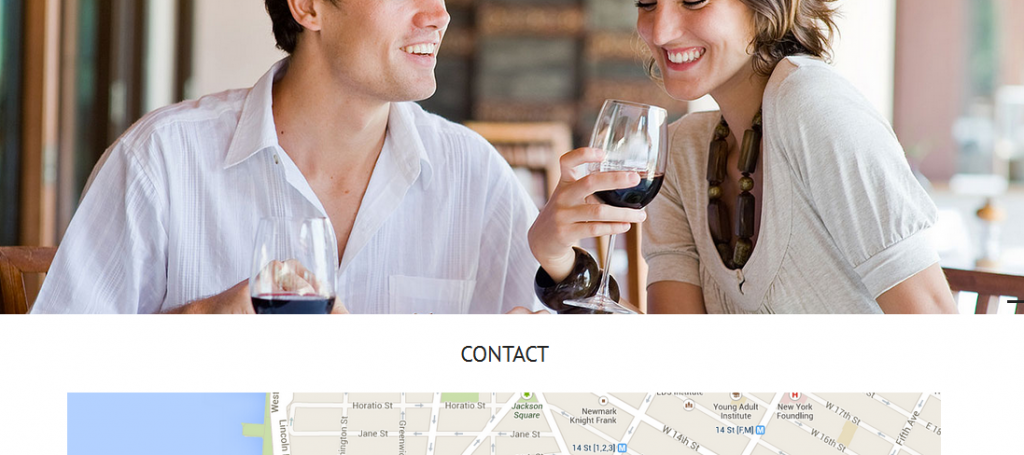 Food & Wine is a beautiful wordpress theme for restaurant owners. Its has a huge and gorgeous contact page that has an interactive map to show customer how to get to the place.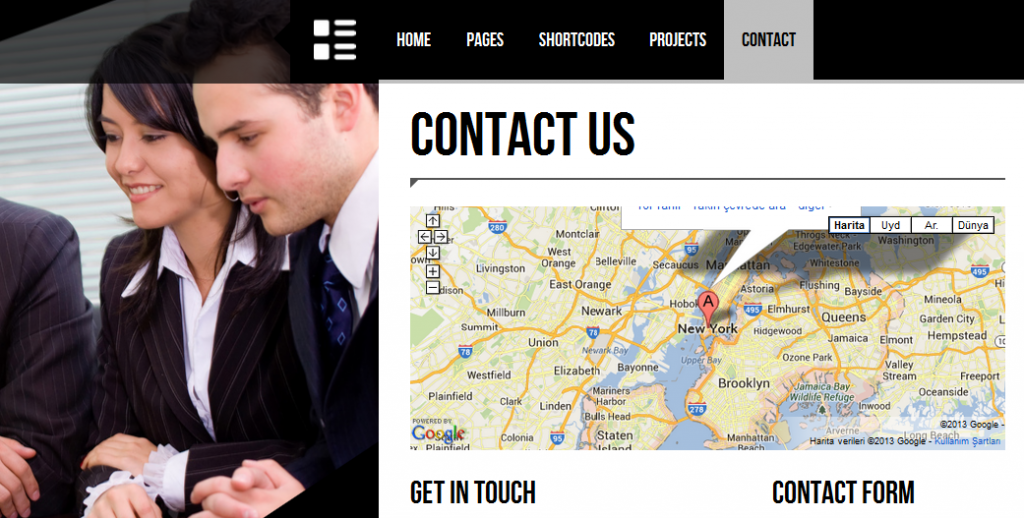 A great looking theme for architect businesses. Its has a really nice contact us form with a beautiful interactive map being displayed. If you like a clean and professional theme with maps, this theme is for you.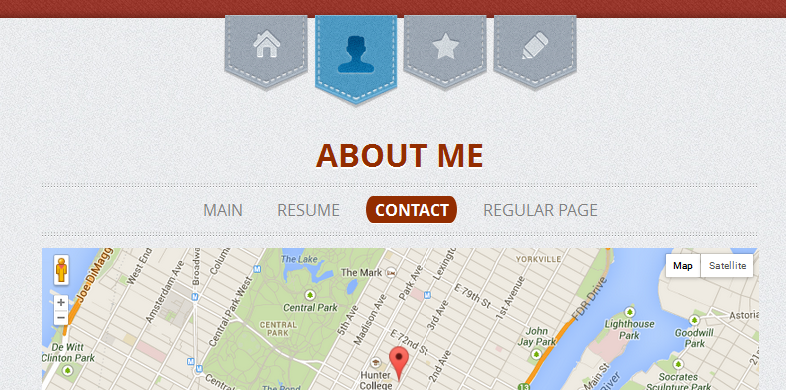 A nicely designed vcard wordpress theme with Google map integration already being done. As you can see from above, the map is embedded within the contact page and can be easily configured to show your address.