7 Best Techniques for Responsive Web Design: How to Create Responsive Websites
Any contemporary web design has to be responsive. Responsive web design ensures your website is fully equipped to perform at its best on any type of device.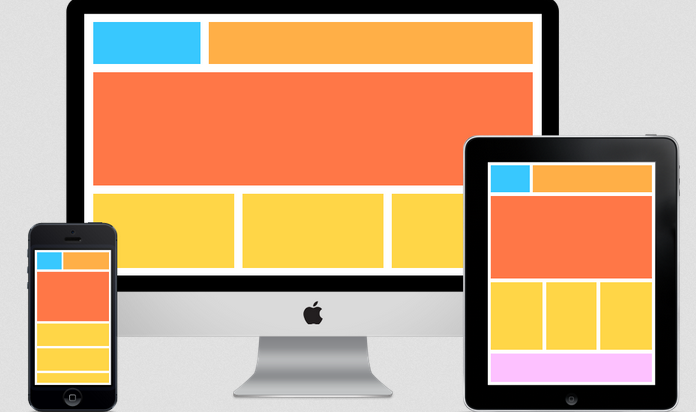 With so many users accessing websites via their smartphones, responsive web design is more important than ever.
Yet, it is surprising to discover many business websites are not fully responsive.
Truly responsive web design is about more than an interface that presents properly on devices of any size. For a website that is fully optimised to be responsive, you need to employ a range of techniques across a number of areas.
Responsive web design exists as a term because your website visitors will form a lasting make or break decision about your website within milliseconds. If your website is not responsive, you'll lose potential customers, suffer high bounce rates and miss out on the opportunity to rank well.
Competition online is high, let's look at the best techniques you can use to create a fully responsive web design and clear a path to success online.
1. Simple navigation
There are many reasons why users visit your website. Some visitors may land on your site ready to buy a product, whilst others may wish to gather information or sign up to your email marketing. Whatever the reason, your website visitors should be able to locate the information they need quickly.
A web design with simple navigation will ensure your website visitors can move around your site easily. Websites with complex web designs have a high bounce rate because users don't enjoy using complicated navigation.
For a good conversion rate, keep designs simple and clean with limited choices. For example, when thinking about the design for the menu, keep the options small and include a search bar if there are a range of features on offer.
2. Right colour scheme
The decision about your website colour scheme is more significant than you might imagine. Choose the wrong colour combination and your site will look unprofessional and unappealing.
Think about your brand image and the values you want to convey.
Select colours that reflect your brand and are consistent with your overall brand strategy. Don't fall into the trap of simply using the colours from your logo, this is a mistake many businesses make that will prove to be a hindrance in the future.
Maintain consistency throughout your online presence and ensure your brand colours are replicated across all your online platforms.
3. Precise content
Users find cluttered web designs particularly unappealing, yet small business websites with busy designs are a common problem.
Web pages that are free from clutter are easy to navigate and ensure important calls to action are properly highlighted.
Keep the number of words on your pages short and punchy,  particularly the information on your landing pages and home page.
Be really selective about the content you choose to include on your home page.  Although you are   eager to share lots of information about your brand, hold back and spread the details across the inner pages where it will perform much better.
Use short sentences and paragraphs, ensuring each paragraph introduces new information. If you do find some paragraphs are overly long, use bullet points to help break up the content.
4. Attractive visuals
Graphics play an important role in your web design. They make your content easier to understand so your website is quicker to use and less text is necessary. You can also use graphics to break up large chunks of text and aid the readability of your content.
5. Clear CTAs
Calls to action are critical to securing conversions. If your CTAs are weak, you'll find it difficult to convert website visitors into paying customers.
Create strong calls to action that users notice within 3 seconds or less. Think about the calls to action you will use on each page and ensure the messaging is consistent across the page. Remember conversions take time so use repetition to reinforce the message as users move down the page and through your site.
6. Mobile optimisation
A significant proportion of your website visitors will browse your site on a mobile device. In fact, websites that are fully optimised for mobile are more likely to receive recommendations from website visitors than those that are not.
Ensure your website is properly optimised for mobile to create the best user experience for every website visitor whilst boosting your website SEO.
7. A/B testing
Your website is not a fixed entity. Like so much in the modern era, your website design and development should be constantly undergoing evaluation to secure the best experience for website visitors and greater ROI for your business.
Gather valuable information about the performance of your website using A/B testing. Test all aspects of your site from the success of colour choices to the location of your CTA buttons, size of your menu bar and the best type of images for your landing pages.
With these 7 key design elements in place, your website will be fully responsive and properly optimised to build conversions, strengthen your SEO and place you in a strong position for success online.