8 Strategies for Promoting Your Hospitality Business
Are you looking for ways to promote your hospitality business? If so, you're in luck! This blog post will discuss eight powerful marketing strategies you can use to get the word out about your establishment. Techniques like search engine optimization, social media marketing, and online advertising can help you reach a larger audience and generate more leads. So what are you waiting for? Here are eight strategies for promoting your hospitality business.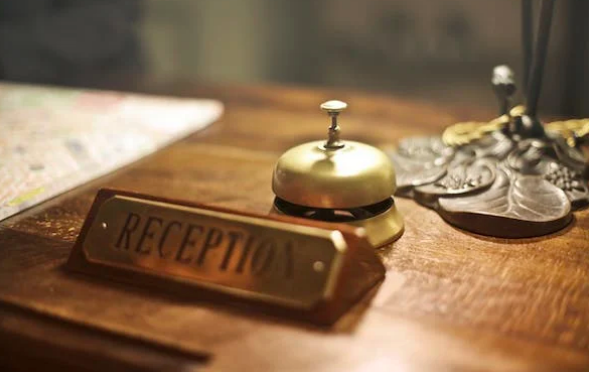 1. Email marketing
Email marketing is an effective way to reach existing and potential customers. Use your email list to share news, special offers, and promotions with those interested in your hospitality business. Additionally, hotel email marketing can help you maintain relationships, build loyalty, and promote your products or services. If you're looking for a more powerful email marketing tool, consider using an automated email platform like MailChimp or Constant Contact. It's a great way to track customer behavior and monitor the success of your campaigns. While email marketing requires an investment of time and money, it can be an effective way to reach customers.
2. Social media optimization
Take advantage of social media platforms like Instagram, Facebook, Twitter, and more to build relationships with prospects and customers. Remember that each platform requires something different from its users; if you want to be successful on Instagram, for example, you need to post visually appealing images regularly. Additionally, don't forget to take advantage of popular hashtags and post regularly. The key is to create content that resonates with your target audience and encourages them to take action. While it takes time to build a following, social media optimization can be an effective way to promote your hospitality business.
3. Create content
Content marketing is one of the most effective strategies for promoting your hospitality business. Whether you create blog posts, videos, or podcasts, ensure that your content is relevant and engaging. Additionally, be sure to include a clear call to action. You want readers to do something—whether it's signing up for a newsletter or visiting your website—so make sure they have an easy way to do so. Also, keep your content up-to-date and make sure it's optimized for search engines. It's a great way to get more leads and customers. This strategy may take some time, but it can be well worth the effort.
4. Participate in local events
Attending local events is a great way to meet potential customers and build relationships with other hospitality professionals. Networking will help you get the word out about your business and gain visibility within the industry. Additionally, participating in community events can help build trust and credibility among locals who may not otherwise be aware of your services. If you're not sure where to start, consider setting up an informational booth at local festivals or joining a hospitality-related organization. Also, don't forget to post about your experiences on social media.
5. Develop partnerships
Partnering with other businesses is a great way to cross-promote services and reach a larger audience. For example, if you own a hotel, you could partner with local restaurants or attractions in the area to provide customers with discounts or special offers. Additionally, teaming up with other hospitality businesses can help you build relationships within the industry. By leveraging each other's networks, you can introduce more people to your services and grow your business. If you're looking for potential partners, start by attending local events and networking with other business owners. It's a great way to expand your reach.
6. Utilize search engine optimization (SEO)
Search engine optimization is an important part of any digital marketing strategy. SEO helps ensure that when potential customers are searching for related keywords or phrases, they're able to find your website quickly and effectively. To optimize your site for search engines, use relevant keywords throughout your content, create quality backlinks, and ensure that your website loads quickly. Additionally, make sure you're using internal links to help customers navigate your site easily. If you're not sure how to start, consider using a keyword research tool or hiring an SEO expert.
7. Leverage reviews and social media
Social media is an integral part of modern marketing and can be very helpful in promoting your hospitality business. Encourage customers to leave positive reviews on sites like TripAdvisor, Google My Business, and Yelp. Share their comments and reviews on your own social media pages to increase trust with potential guests. You can also use social media to engage with potential guests by posting promotional offers, answering questions about the services you offer, or simply engaging in conversation with followers. Social media provides a great platform for connecting with people who may not have heard of your business before and can help spread the word about what you offer. Additionally, consider influencer marketing where you partner with influencers who are well-known in the industry to promote your business on their own social media channels.
8. Monitor your progress
It is important to measure your progress when promoting your hospitality business and make adjustments where necessary. Look at the data you are gathering and analyze it regularly to identify areas of improvement. Track customer feedback, online reviews, and website analytics to keep a pulse on how well your promotional efforts are working. You can also use customer surveys or focus groups to learn more about what customers think of your services. By monitoring and responding to customer feedback, you can ensure that you are providing the best possible service for your guests. With this data in hand, you will be able to make informed decisions about future promotions and marketing initiatives.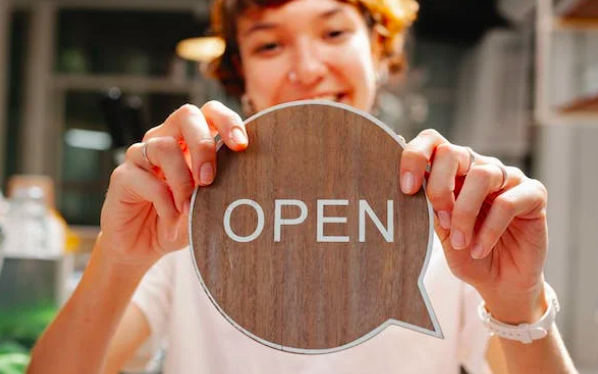 Promoting your hospitality business can be a daunting task, but if you have a well-thought-out strategy and utilize the right tools, you'll be able to reach more customers and build an even stronger business. Start by establishing a presence in the local community, developing partnerships with other businesses, utilizing SEO, leveraging reviews and social media, and monitoring your progress. With these strategies, you'll be able to increase awareness of your services and ensure that more customers find their way to your hospitality business.