10 Innovative comic book covers using graphic designs
Comic book covers have seen lots of innovations in recent years as comic book artists come from multi disclipinary areas such as drawing and graphic design. As a result, there has been an increase in comic book covers that have used elements that have mostly been associated with graphic designs.  The resulting covers have breathe new life into the way comics have looked. More specifically,  they added a level of sophistication to an art form that used to be associated with juvenile habits. This is important as the story telling in comics have long evolved past superheroes and includes generes such as horror, sci-fi, crime etc.
Here are the ten outstanding comic covers that used lots of graphic design elements.
Manhattan Projects #1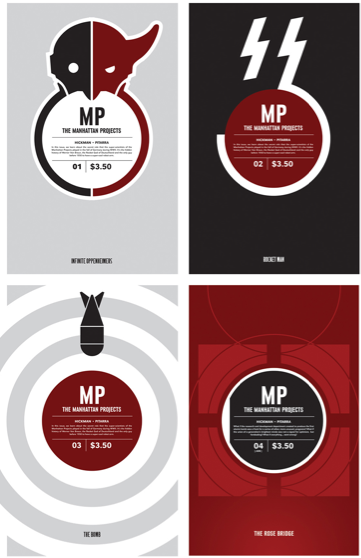 This sci fi series from comic hotshot Jonathan Hickman imagines a world where a group of super genius such as Einstein banded together to … do lots of strange things such as defending our world from aliens and a group of …. You got to read it. I can't spoil it by revealing too much. This new series from Image Comics has nominated for an Einstein award in 2013.
Iron Man: Stark Disassembled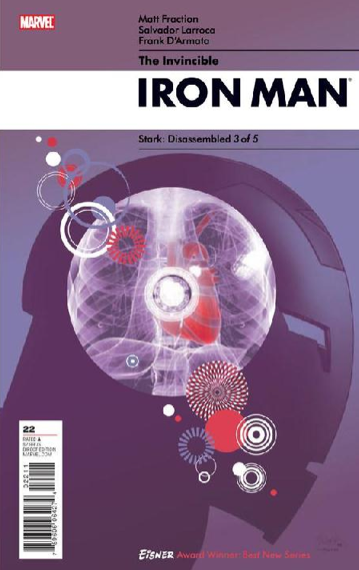 Beautiful use color and patterns to tell a story using only the cover. The entire series of Stark: Disassembled used a similar approach and is a beautiful set of comics to collect.
Amazing Spider man 641: One moment in time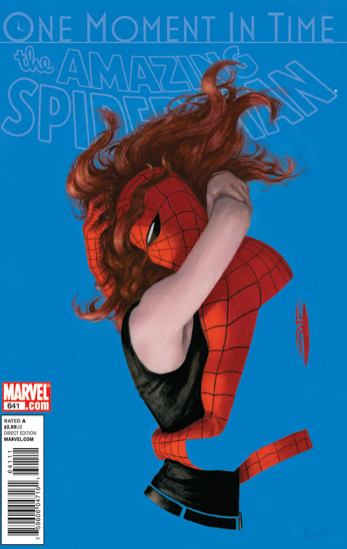 A story that forever changes the life of Spider man. The cover sets the mood using a techniques from graphic design. A  gorgeous cover that jumped out from any book stands.
 Hawkeye Marvel Now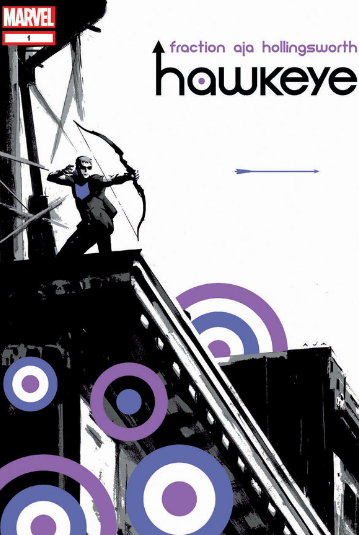 The Hawkeye series is currently one of the most well received new launched titles from Marvel. Featuring Hawkeye when he is off the Avengers' duties, it shows a realistic and powerful story telling. The modern comic book cover design reflects its content and is one worthy to pick up for reading.
Sex Criminals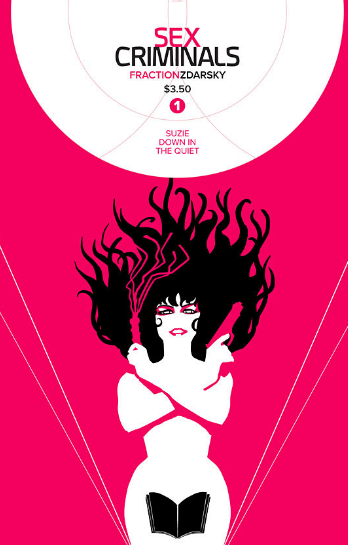 A new series from Image Comics that has not been released yet but the cool comic cover already makes me want to read it. The title doesn't hurt its overall appeal either 🙂
Spider man 50th year anniversary cover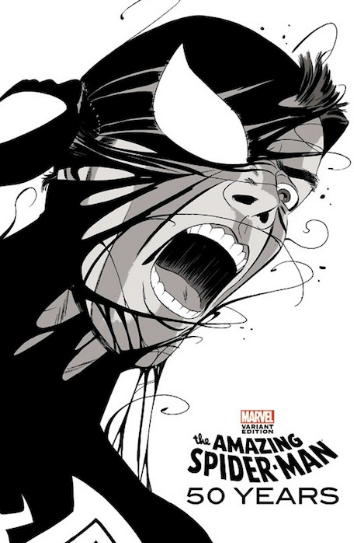 A cover to celebrate 50 years of spider man. For those who have seen the spider man 3 movie, you know about the alien costume that is featured in the cover above.  A nice black and white combination of drawing and graphic design elements.
Daredevil 12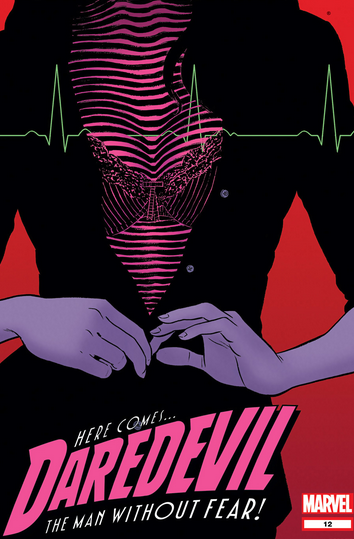 A bold use of shadow and color tones. Very different from what you normally see on comic book covers. The heartbeat is a nice touch to show the super hearing powers of Daredevil.
Daredevil 10.1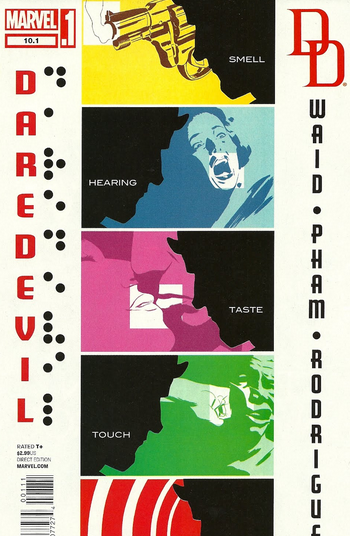 Another daredevil cover but looks entirely different from the one picture above. Featuring an almost movie poster like art, it is a comic book cover that borrows heavily from graphic design elements.
Iron man legacy 11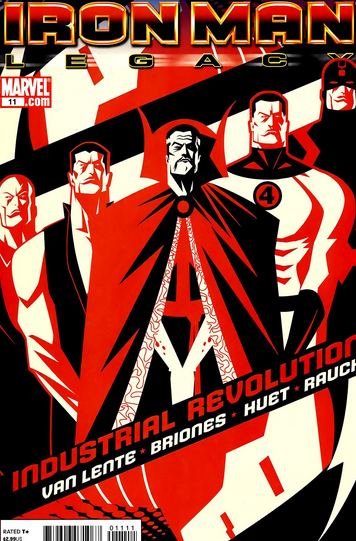 Bold use of color shadows to create the atmosphere for the book. There is also minimal use of lines to allow the shading to do all the heavy lifting.  Great cover.
East of West 1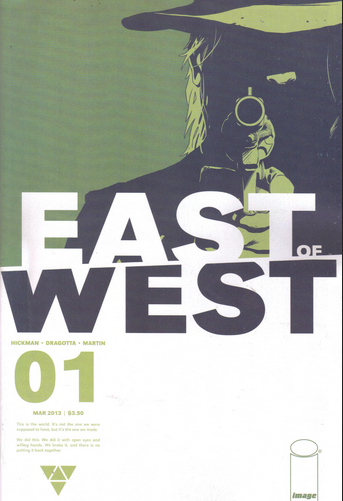 A new series by Jonathan Hickman. The cover again shows his background as a graphic designer with use of white space, clean lines and minimal color scheme.